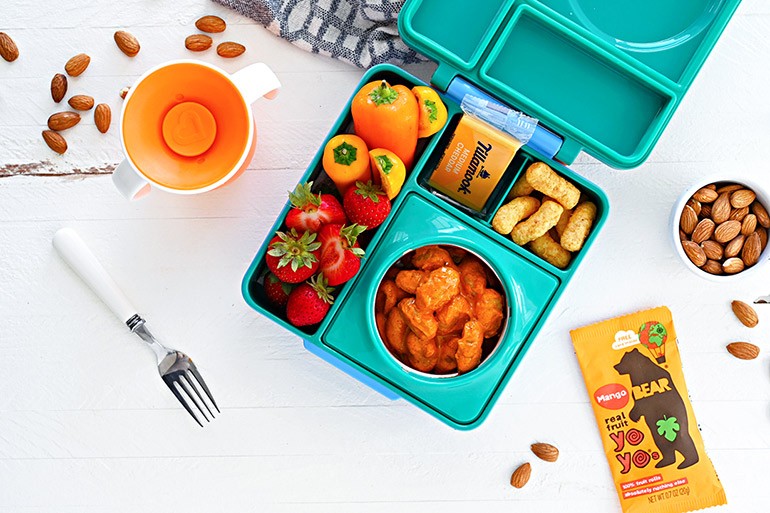 Gnocchi with Easy Romesco Sauce -- a super quick, weeknight meal that comes together in minutes thanks to store-bought gnocchi and a 5-minute romesco sauce made super savory with white miso and rice vinegar.
Hi friends! Em from The Pig & Quill here -- hope everyone had a rad summer! Schoolwise, our "summer" was only the month of August, but we sure made it count: camping on the lake, a road trip through Northern California and the Nevada desert, meals cooked al fresco (the exception being these Crispy-Skin Salmon Bowls with Miso Avocado Green Goddess Dressing, which easily rival any restaurant salmon I've had and have been on repeat almost weekly). We've made a comfortable habit out of evening bike rides on the coast, leisurely weekends spent hobnobbing at the farmer's market and more park dates than I can count.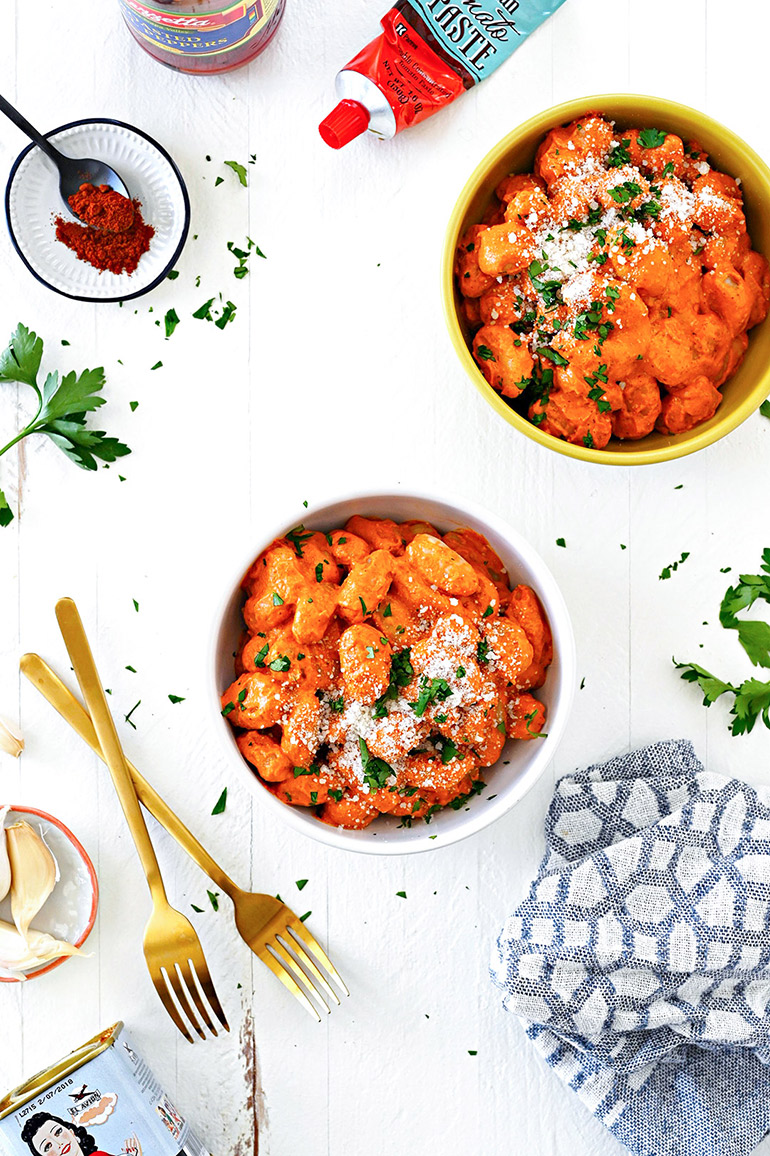 Which brings us to now, the start of the school year -- and my first year packing actual school lunches! And I'm a little nervous, to be honest. I've got the snackbox game pretty nailed, but putting together a lunch that a little person will willingly eat without coaching in a 20-minute period is a lot of pressure! Fortunately both Kelly and Leigh Ann are crazy inspiring, and since my little one is pretty game to eating leftovers in her lunchbox (thankfully!), it's gradually becoming less daunting.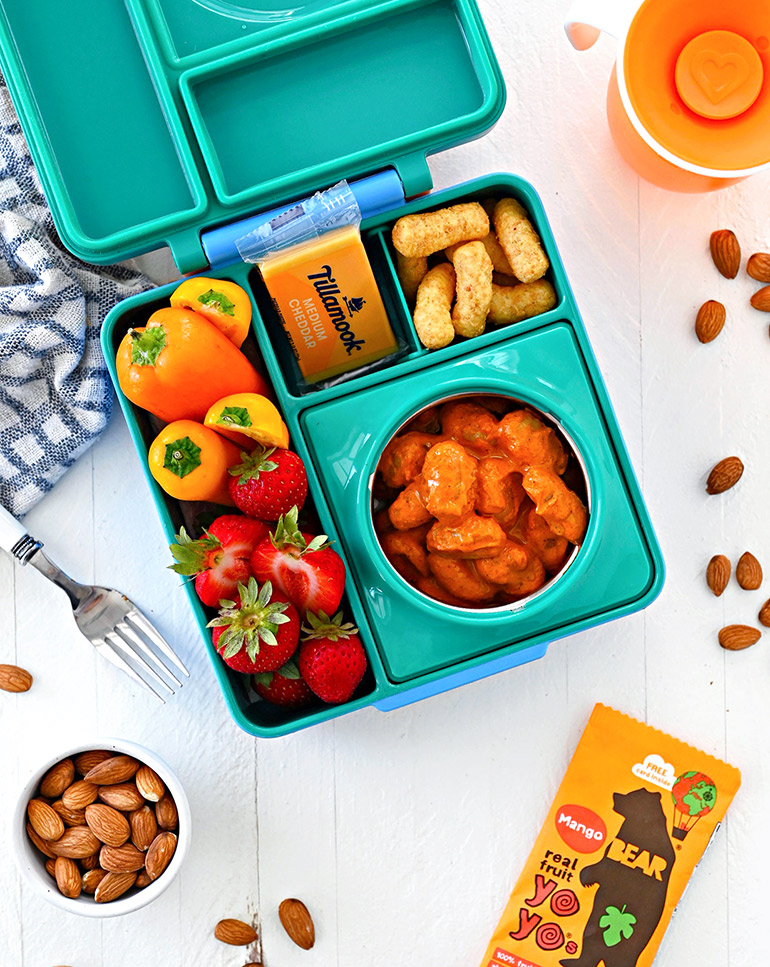 How to Make Gnocchi with Romesco Sauce
This recipe for Gnocchi with Easy Romesco Sauce is perfect for the back-to-school season because it comes together as a weeknight meal in maaaaaybe 15 minutes and it reheats like a dream for lunch the next day. Inexpensive, store-bought gnocchi (we used plain potato gnocchi, but sweet potato gnocchi would be awesome here, too) is bathed in a quick blender sauce of jarred roasted peppers, toasted almonds, smoked paprika, olive oil, garlic and parsley -- with a hit of bright rice vinegar and mild, savory miso, because, well, it's tasty as frick.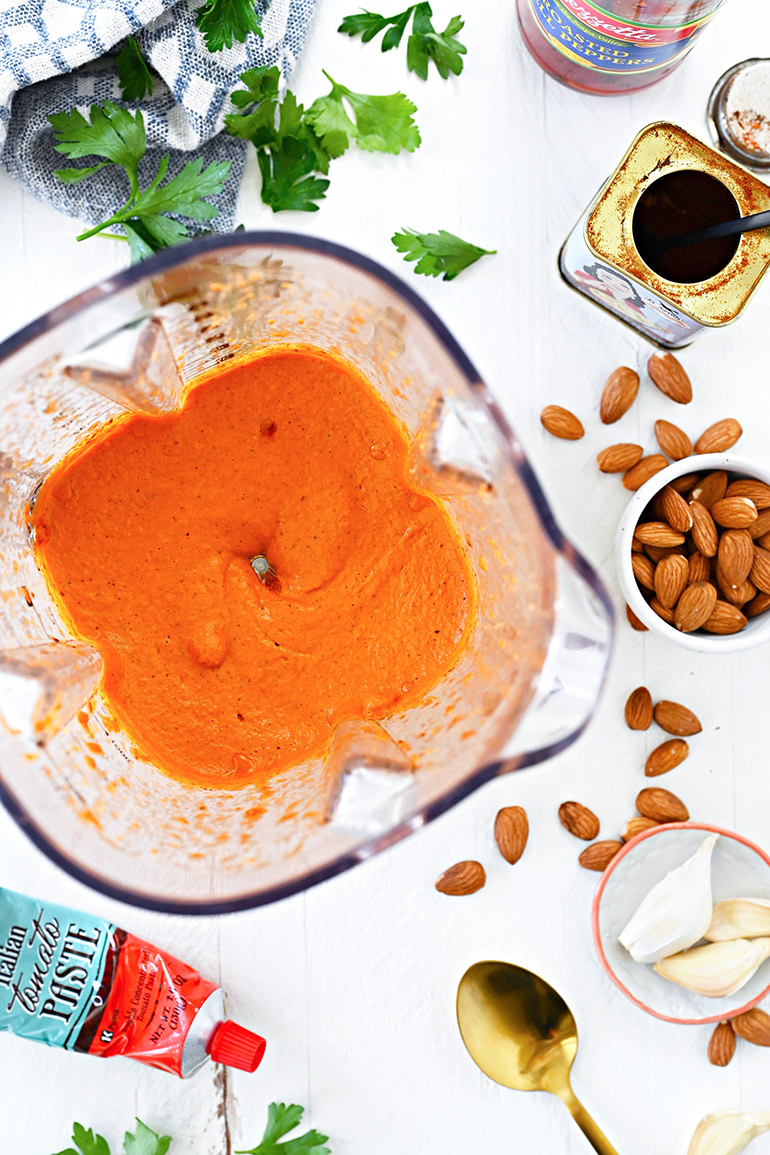 Blend up the romesco sauce in 5 minutes flat while the pillowy dumplings get their Jacuzzi on in a pot 'o watta and be amazed when they collide in creamy, vegan harmony. Not vegan, you say? Then I highly recommend a scattering of pecorino romano over the top. (A little fresh parm wouldn't kill ya, either -- just please none of the stuff in the green canister... LOL)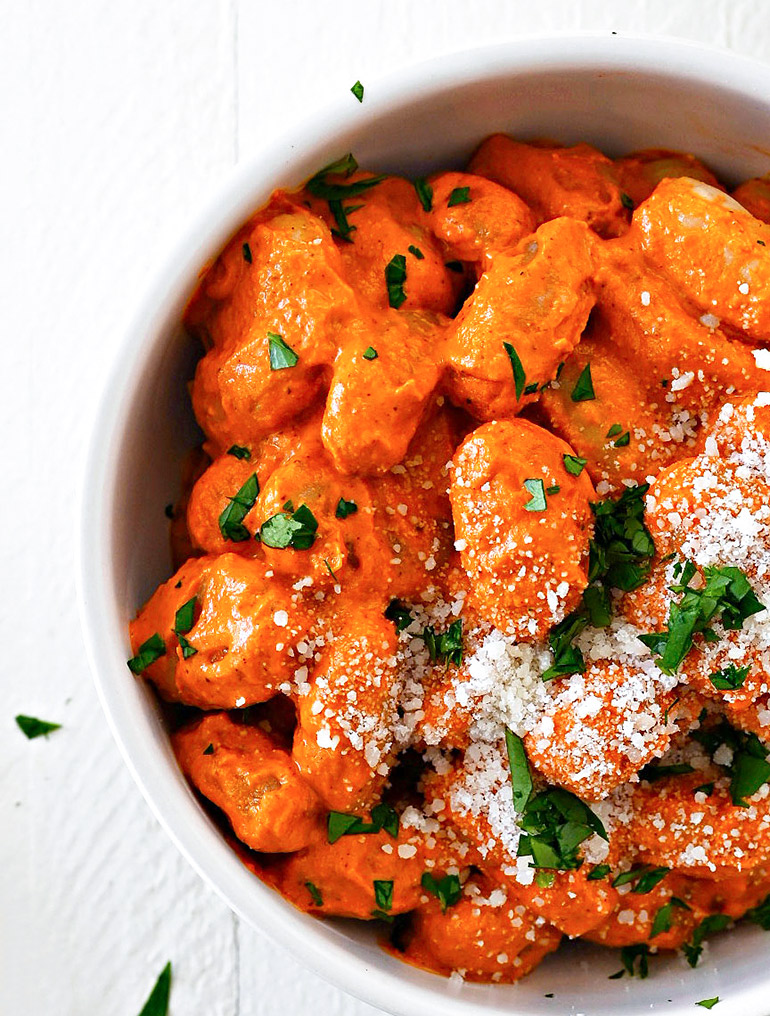 We ate this Gnocchi with Romesco Sauce for dinner much the way it's plated in the lunchbox pictured in this post: accompanied by a big ol' bowl of late-summer berries -- and a couple of chilled glasses of Sauv Blanc for the grown-ups. And you know, it wasn't a bad way to toast what's been a short but incredibly sweet summer. Not at all. We also served this in dip-form at a recent bachelorette party --- hellllllllllllllllo, colorful platter!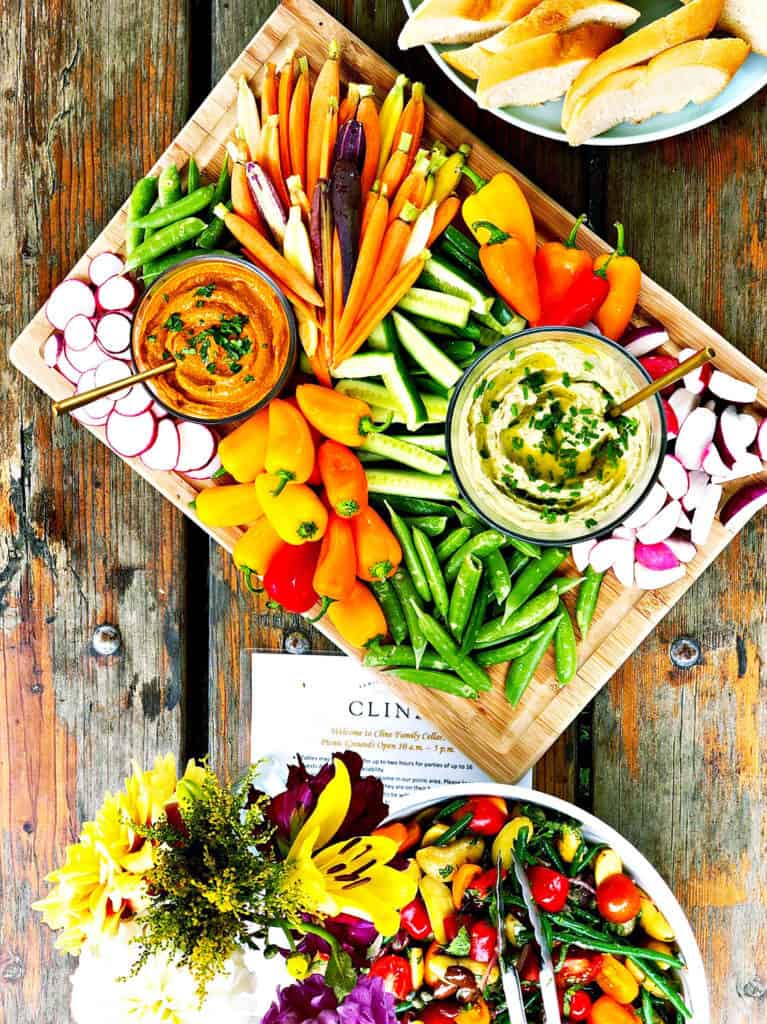 Cheers!
Em
Or try Kelly's Greek Chicken Tacos for another quick, weeknight meal!
Gnocchi with Easy Romesco Sauce (Vegan-optional)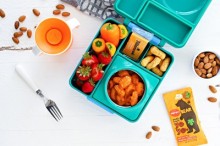 Description
Gnocchi with Easy Romesco Sauce -- a super quick, weeknight meal that comes together in minutes thanks to store-bought gnocchi and a 5-minute romesco sauce made super savory with white miso and rice vinegar.
Ingredients
1 package gnocchi (about 17oz)
1 1⁄2 cup jarred roasted red peppers (drained)
1⁄2 cup raw almonds, toasted (*see note below)
1⁄2 cup extra-virgin olive oil
2 tablespoons tomato paste
2 tablespoons rice wine vinegar
1 clove Garlic (peeled and smashed)
small handful flat-leaf parsley (plus more for serving)
1 teaspoon smoked paprika
1⁄4 teaspoon sea salt or Himalayan pink salt
fresh ground black pepper
grated pecorino romano (for serving, omit if vegan)
Notes
By Emily Stoffel (adapted from Bon Appetit)
*To toast the almonds, heat them in a small, dry skillet over medium-high heat, tossing frequently, until they take on a little color and smell just toasty. Remove from the pan immediately.
Instructions
Cook gnocchi according to package directions in plenty of salted water. Drain, reserving about ½ cup pasta water.
While gnocchi cooks, combine peppers, garlic, parsley, almonds, tomato paste, vinegar, white miso, paprika, salt + pepper in a high speed blender and blend until almost completely smooth.
Toss hot gnocchi with romesco sauce (you may not use all the sauce; any leftovers are excellent slathered on a thick slab of toasted bread), thinning with a splash of the pasta cooking water, if desired. Garnish with plenty of pecorino, to taste (if using), and parsley. Enjoy!
Yields 3 Servings