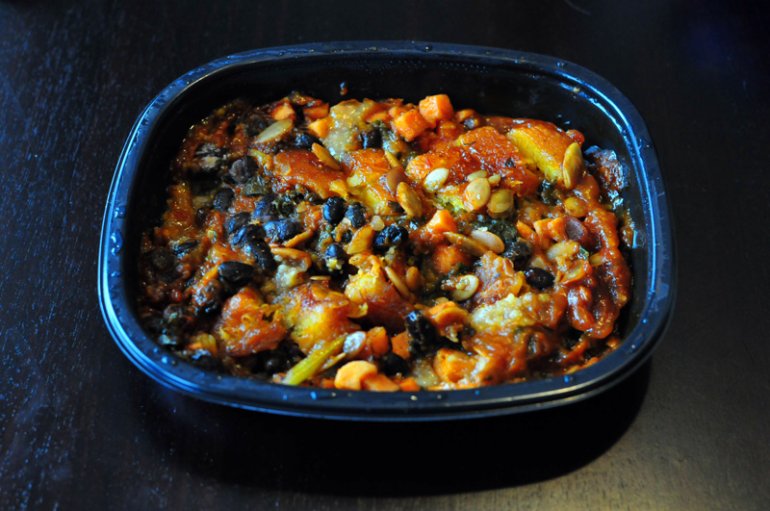 There I said it.  I eat frozen meals on occasion.  I know, I "should" make all my own foods from scratch, go to the local market weekly, and whip up something delicious and healthy to provide for my family.  There's a lot of things I "should" be doing...but I just don't have time.  As I'm sure you know, there are a lot of gross frozen meals out there,  enough to potentially dissuade you from ever taking a gamble on one again; but, amidst all of the rows and rows of rectangular boxes, there are a few true gems.  A few frozen meals which make you feel good happy. 
Kashi's "Mayan Harvest Bake" is one of them.   Delicious, flavorful, and packed with protein and fiber... mmmmmm.  Just listen to the description/ingredients: Plantains, Black Beans, Sweet Potato, Kale, 7 Whole Grain/Sesame Pilaf, Amaranth, Polenta, and a spicy ancho sauce.   Each bite is amazing.
It has 340 calories, 8g of fiber, 9g of protein, and 9g of fat... and is quite satisfying.
On a side note, I always thought it was funny that on some of the frozen meals it says it's better to enjoy your lunch on your own dishware rather than in the microwave container... that it enhances the experience.  Just what I need is another dirty dish, just to try and make myself feel better about eating a frozen diet meal! No thank you. 
This is one frozen meal you can feel good about eating.  So next time you're in a hurry and need something healthy, give it a try: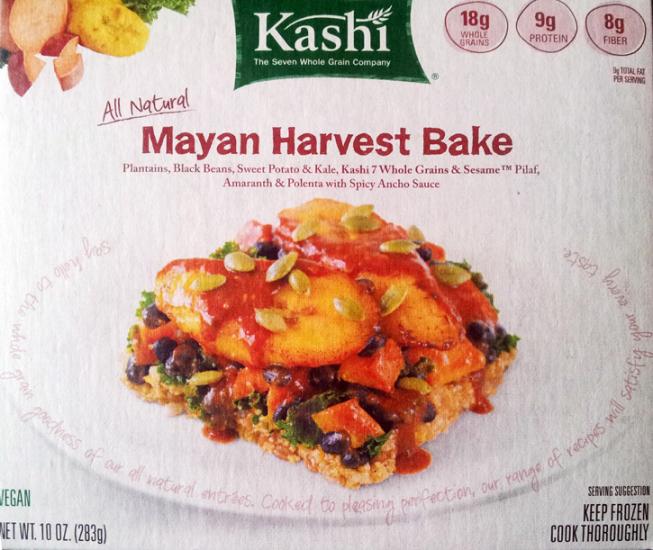 PS.  Were you wondering what Amaranth was, like me?  Evidently it is a high protein grain that is unusually rich in the essential amino acid lysine, which does all kinds of wonderful things for the body.