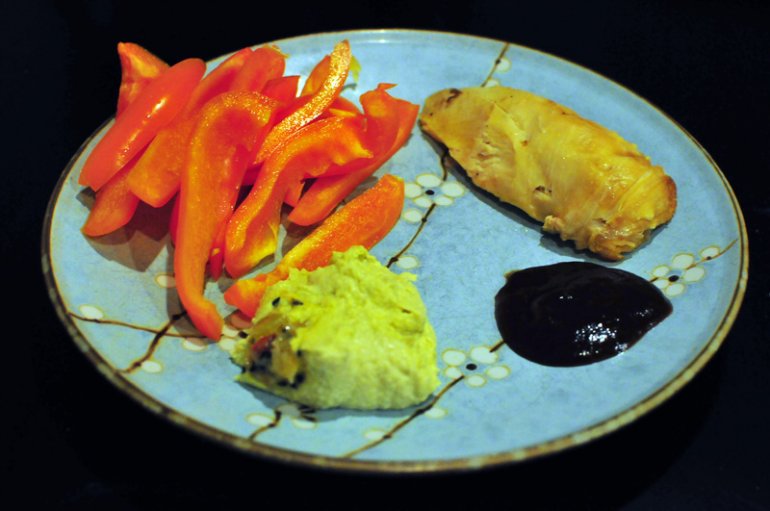 Isn't funny how in every stage of life you think you're soooo busy, and then as each stage progresses you just get even more busy?  In college I thought life was so busy - all those classes, all that studying, and all that free time to work out and hang out with friends.  Yeah, life was hard... ha!  Then came marriage and the "real world."  Whew, that was busy - finding my first real job, paying bills, shopping for a house, taking our dogs on walks, and all those free quiet evenings to do whatever we wanted.  Yeah, life was hard... ha!  And now, I look back on those days and wonder how I squandered so much valuable free time.  If only I had that now!! Now that I'm wiser and deserve it :)
All this intro is to say, I'm busy.  I'm a busy full-time mom of an 18 month old toddler, who also has a full-time job as an accountant during the days, who is a wife and helper to an amazing man, and who thought it would be a fun idea to start a blog.   I actually am LOVING every minute of these action-packed days as I seek to really LIVE LIFE... the sweet life, no sugar added.  And somehow this blog is helping to complete it.
But, a confession: I hate cooking.  I find it tedious.  And it just makes more dirty dishes...UGH!!  I don't have the time or desire to do elaborate meal plans.  I don't want to come home after picking up my little munchkin only to ignore her for an hour while I prepare dinner.  I just don't.  I want to cook/prepare something easy so that I can enjoy more wagon rides to the park, more swinging on the swings, more splashing at bathtime, more books at bedtime, and more kisses and giggles from my daughter. 
So I guess all that is to say that the food that you will see on this blog is going to be easy.  It's going to be FULL of short-cuts.  But, there will always be a strong emphasis on good health and my weight-loss journey as well.   I'm guessing I'm not the only one out there who needs easy healthy meal ideas.  Case in point:
Last night's dinner:
One rotisserie chicken breast with bbq sauce plus slices of orange bell pepper with edamame hummus to dip them in.  The orange bell peppers were so sweet and the perfect crispiness/juiciness. Mmmmmmm!
Hubby & Babycakes had sweet kernel corn on the side as well.
Note: I need to find a better bbq sauce - one that's organic and doesn't contain HFCS (high fructose corn syrup).. Yuck! I checked after we had already eaten.  I'm guessing the natural foods grocery will have a better option. I will keep you posted on which brand we end up liking the best.
Need other easy healthy ideas?
Check out my super easy yummy omlette recipe here, tried and approved by one of my blog readers!
An easy way to get your veggies: drink them!  Try the Mean Green Juice, it's sure to be a favorite!
Or try my easy Steak Mole over Polenta recipe.  It makes great healthy leftovers!
Do you have any favorite healthy quick dinner ideas?