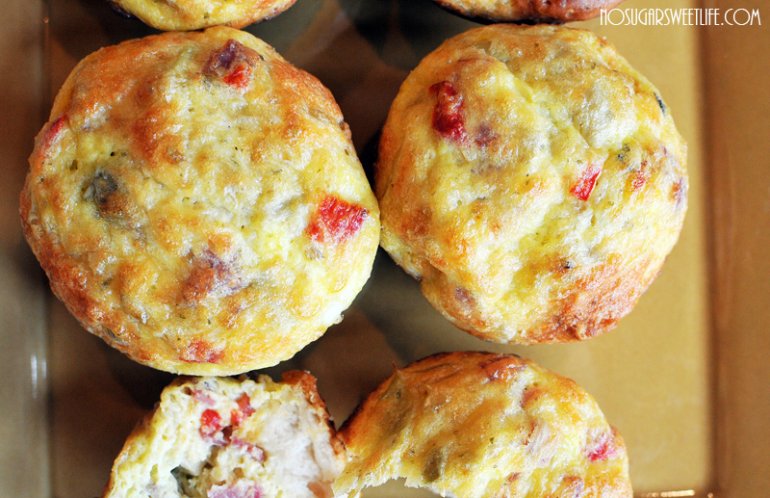 Well, between all the potty/poop talk, a recipe for pork tenderloin, and a comment about church, I've lost quite a few Facebook fans and blog readers this week. Evidently I'm more offensive than originally thought!! #keepinitreal I am just me. This is where I'm at in life and I love sharing it with you...good, bad, and ugly.  For those of you still here: thank you for taking the time to read my blog, cook my recipes, and interact with me via Facebook, Twitter, and email.  I've been feelin' the love this week and appreciating the support from all of YOU!! 
Sweet comments like:
"You are truly amazing. I just found this blog and absolutely positively love it!!! I haven't found a blog that I've really enjoyed reading, and then HELLO!! What an inspiration to all."
"I really enjoy your posts/recipes and your website presentation is always so creative, elegant, and brilliant!"
"Your Greek Yogurt Blueberry Banana bread is my favorite recipe on the whole internet!!"
So thank you for makin' a girl feel all warm and fuzzy inside.  As a thank you, I'm posting up my latest biscuit quiche recipe :)
Introducing Italian Artichoke Biscuit Quiches:
A more savory version of the original Sweet Potato Biscuit Quiches, these include all the Italian staples like artichokes, roasted red peppers, and salami.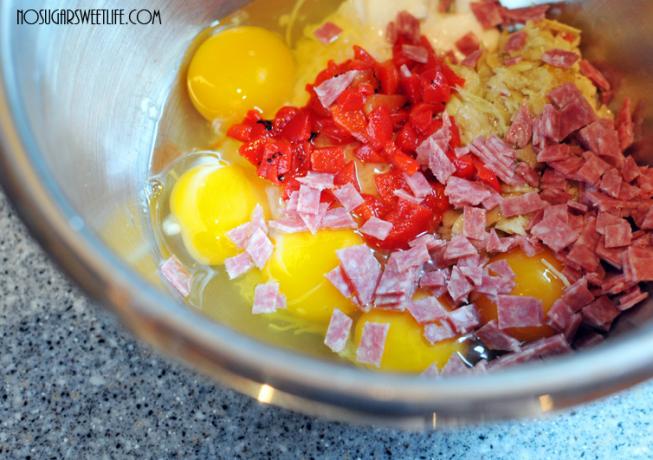 Place half a biscuit in the bottom of each muffin cup, and top with the egg mixture.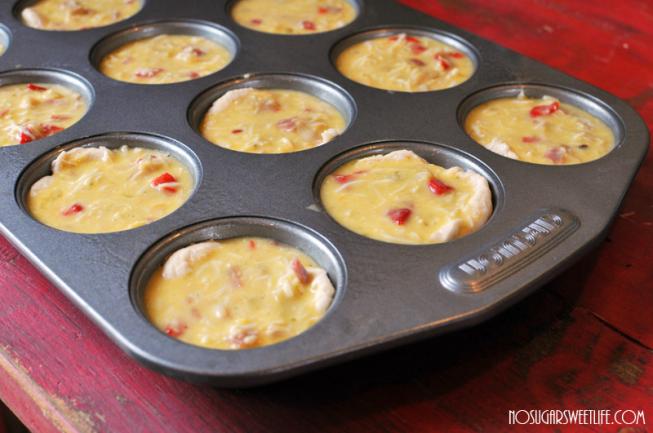 25 minutes later, these beauties will emerge from your oven: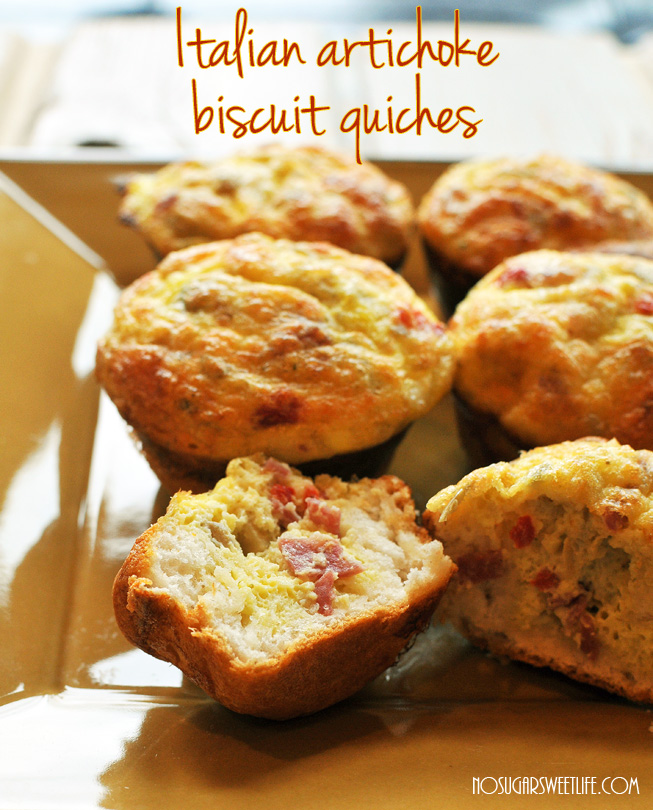 Highly recommended: Dip in a side of marinara sauce for an more savory meal.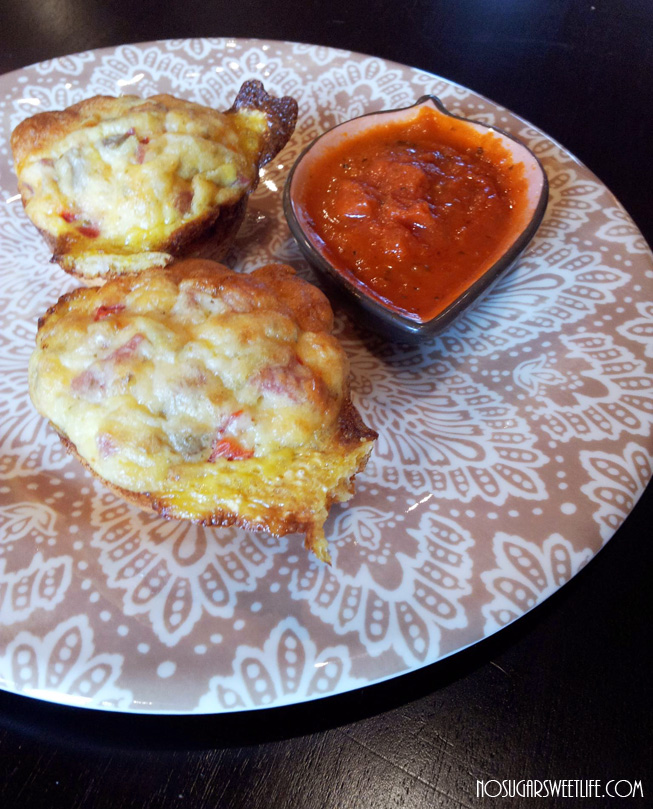 Italian Artichoke Biscuit Quiches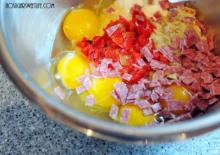 Description
Italian Artichoke Biscuit Quiches // @noshandnourish
Ingredients
1 tablespoon Plain Chobani greek yogurt
2⁄3 cups Shredded Italian Cheese (I used Sargento)
4 Pieces of Salami (diced)
1⁄2 cup Artichoke Bruschetta (or sub straight diced artichokes)
1 tablespoon Roasted Red Peppers (diced)
1 can Pillsbury Biscuits (I used the Homestyle Southern variety)
Instructions
Preheat oven to 350 (I now use a convection oven).
Mix all ingredients, except for the biscuits, in a medium mixing bowl.
Spray a muffin tin with non-stick spray.
Open your can of biscuits and cut each biscuit in half.
Press the biscuit halves into each muffin cup.
Pour on the egg mixture over each piece of biscuit, filling each cup almost to the top. 
Place a cookie sheet on the rack under the muffin tin, for any overages... a few of mine dripped a little from being too full.
Bake for 25 minutes in the convection oven.  (I'm guessing if you're not using convection, you'll need to bake more like 25 - 30 minutes).
Take out when the egg is cooked and slightly browned on the top.
Enjoy!
Yields 12 Quiches