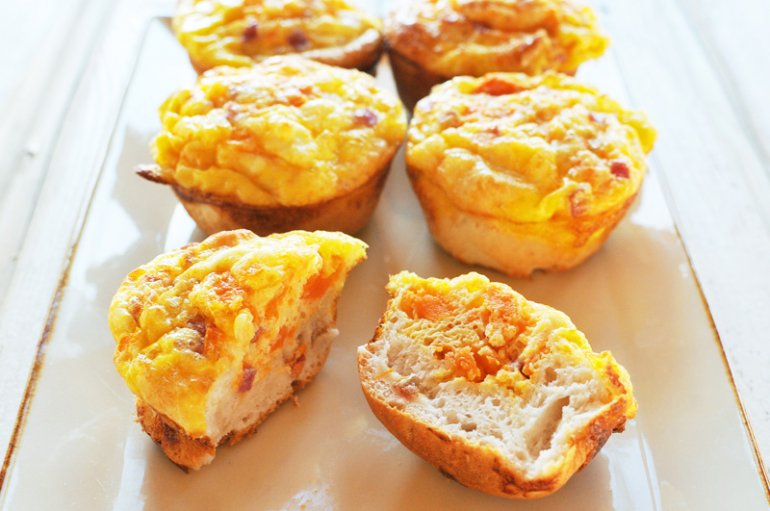 Well, I did some math... and Dear Hubby and I have shared approximately 3,000 breakfasts together.  And this weekend (this recipe) he said was the best breakfast I've ever made...in 8 years of marriage.  Those are high compliments, especially since this meal was a bit of a breakfast experiment. I looked in the fridge. I saw what we had. I threw some things together. And BAM: perfection :) And the best part is, they look really beautiful and fancy but are so easy to make. 
Introducing Egg & Sweet Potato Biscuit Quiches:
You layer the bottom of a muffin tin with half of a raw biscuit. Top with the egg mixture, and bake.  And they grow into these beautiful little quiches, packed full of flavor. And I love that each one only uses half a biscuit; so even when you eat two, you've really only had one biscuit. :)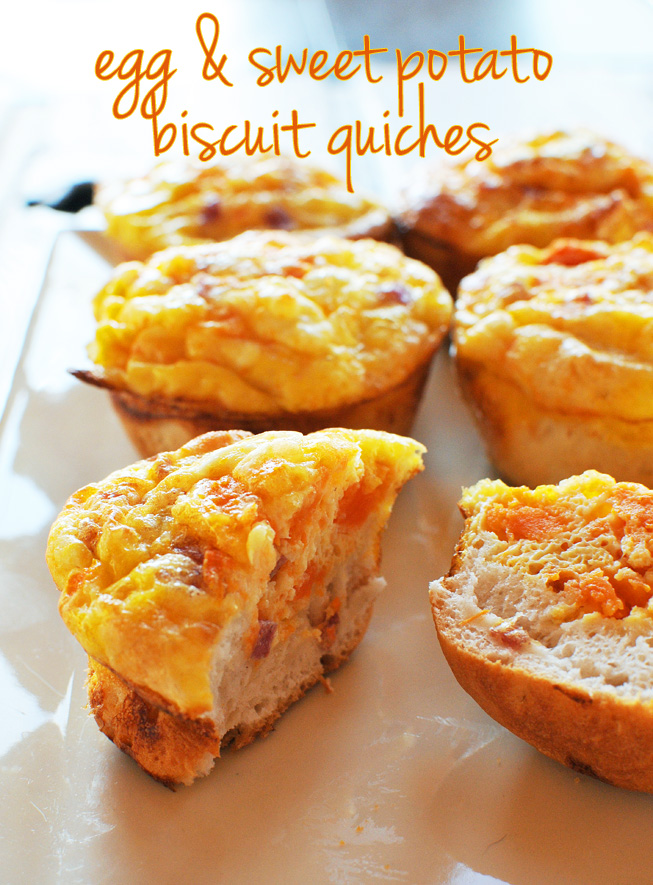 Babycakes wanted me to be sure to capture her biscuit quiche on camera. So here it is, in all it's Hello Kitty Glory :) She gobbled up every last bite.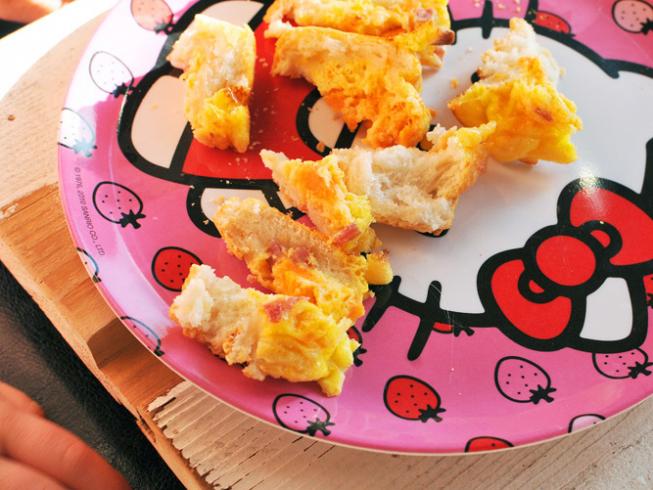 Besides baking this weekend, I also rearranged all the furniture in my living room.  It is so much more open and spacious.  And doesn't my Christmas present (sheepskin rug) look perfect in my new mountain home?!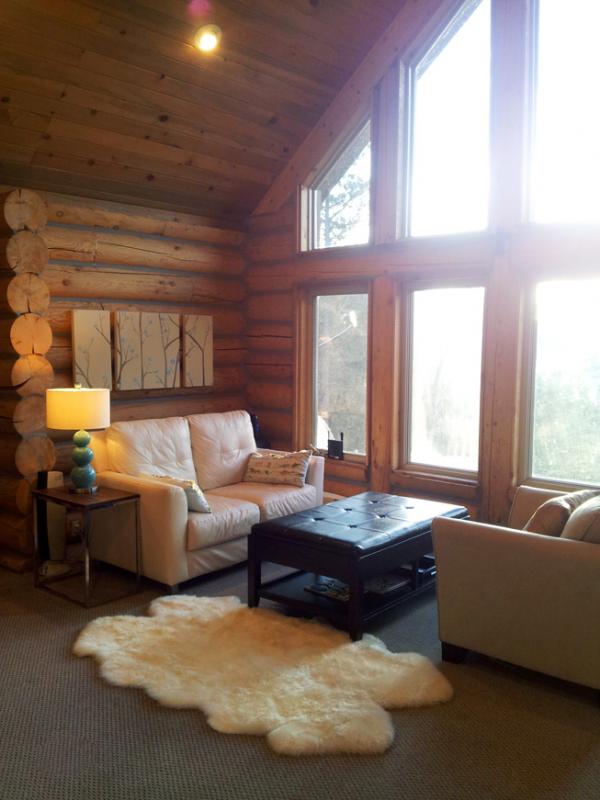 Now, if only I could find my knife block.  #stillmissing #overwhelmedbyboxes
Egg & Sweet Potato Biscuit Quiches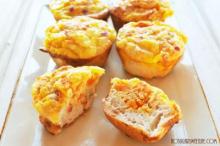 Description
Egg & Sweet Potato Biscuit Quiches // @noshandnourish
Ingredients
1 tablespoon Cream Cheese (or plain greek yogurt!)
2⁄3 cups Colby Jack Cheese
1⁄2 cup Baked Sweet Potato (I used leftovers from dinner!)
4 Pieces of Salami, diced (or Ham or Bacon)
1 tablespoon Pure Olive Oil
1 can Pillsbury Biscuits (I used the Southern Homestyle variety)
Notes
* This recipe made 12 full muffin cups, plus an additional ramekin dish with an individual serving.
Instructions
Preheat oven to 350 (I now use a convection oven).
Mix all ingredients, except for the biscuits, in a medium mixing bowl.
Spray a muffin tin with non-stick spray.
Open your can of biscuits and cut each biscuit in half.
Press the biscuit halves into each muffin cup.
Pour on the egg mixture over each piece of biscuit, filling each cup almost to the top. 
Place a cookie sheet on the rack under the muffin tin, for any overages... a few of mine dripped a little from being too full.
Bake for 20 minutes in the convection oven.  (I'm guessing if you're not using convection, you'll need to bake more like 25 - 28 minutes).
Take out when the egg is cooked and slightly browned on the top.
Enjoy!
Yields 12 Quiches