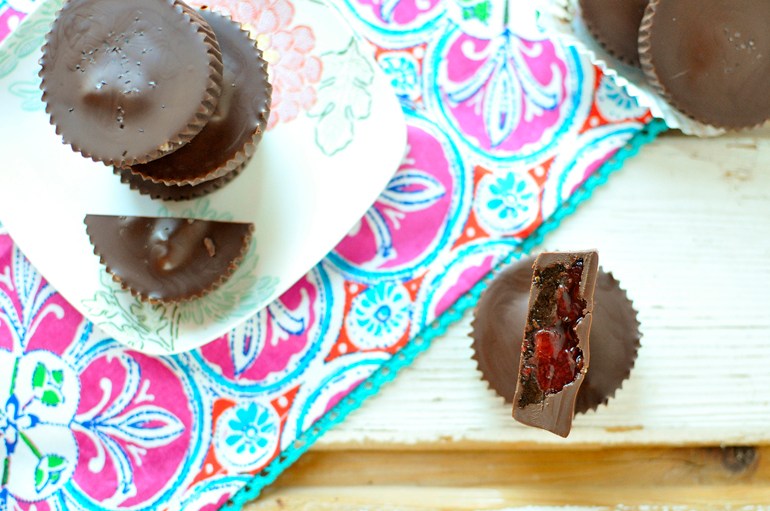 These dark chocolate hemp seed butter cups with strawberry jam are my jam. No seriously, they are soooooooooo dang good, super easy to make, and the perfect combo of salty and sweet.
I went back and forth about what to name them.
(No) PB&J Cups?
Nut-free PB&J Cups?
Paleo PB&J Cups?
In the end I stuck with the more descriptive, but longest name ever: Dark Chocolate Hemp Seed Butter Cups with Strawberry Jam.  Haha, that reminds me of one of Babycakes' favorite kids' books: Tikki Tikki Tembo.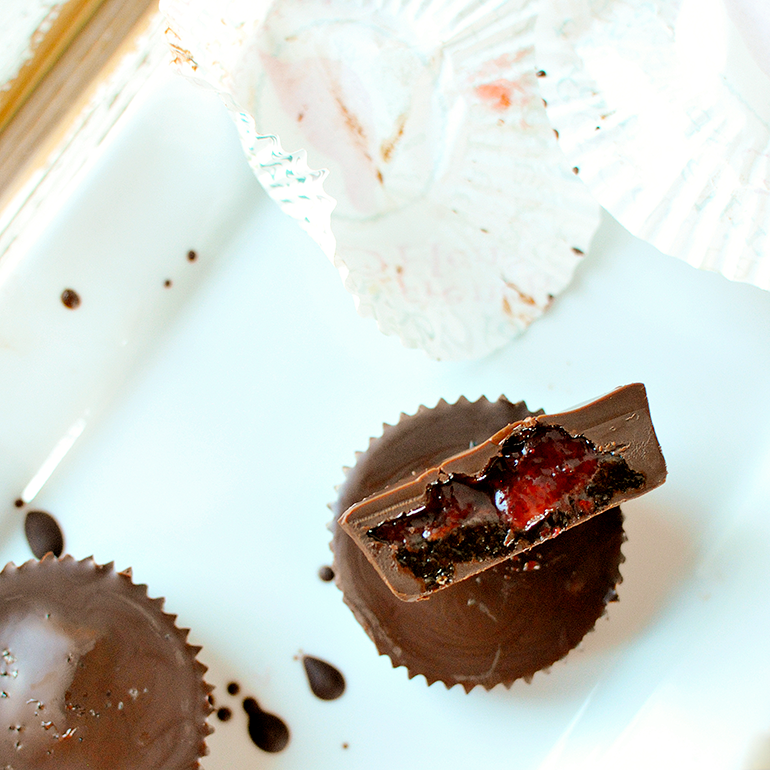 These were inspired by my friend Ella, from Pure Ella -- whose mouth-watering photo and recipe for 3 ingredient Peanut Butter Cups I shared recently on Instagram.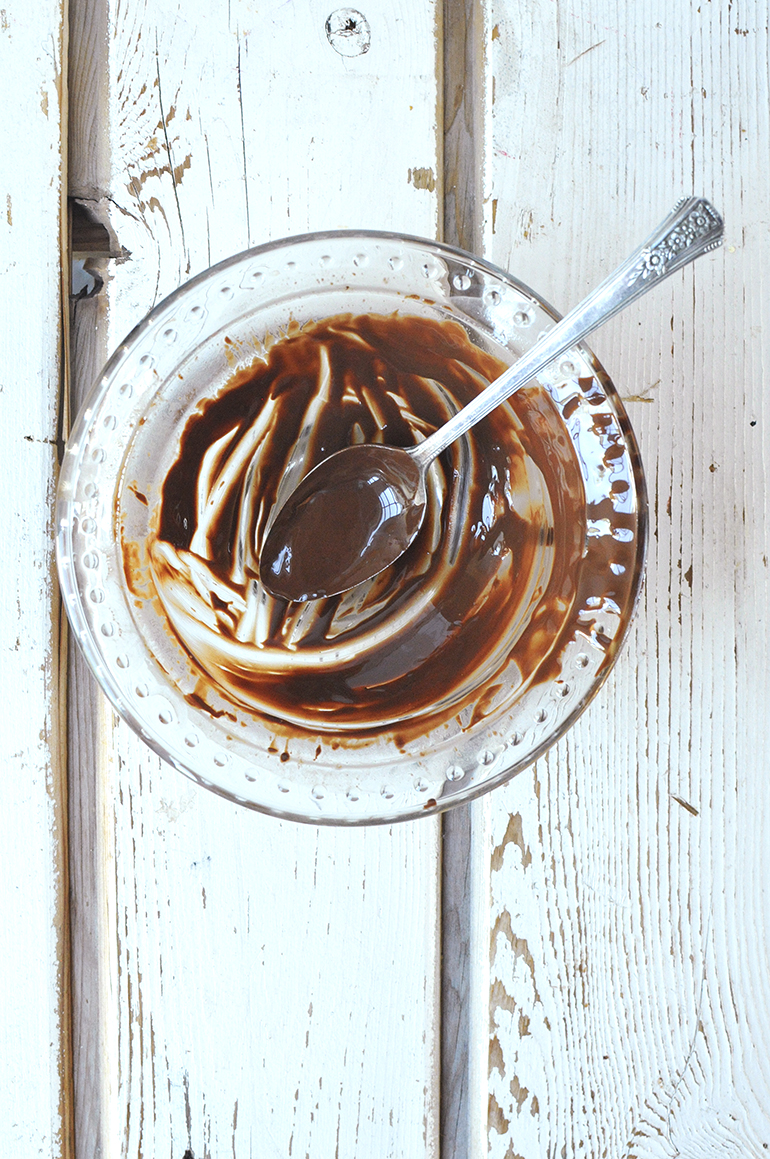 I complicated things by making a from-scratch hemp seed butter in place of the jarred peanut butter... and then I added jam. Because PB&J. It's my favorite. There are even PB&J Creamsicles in my freezer this very second (coming soon to the blog!).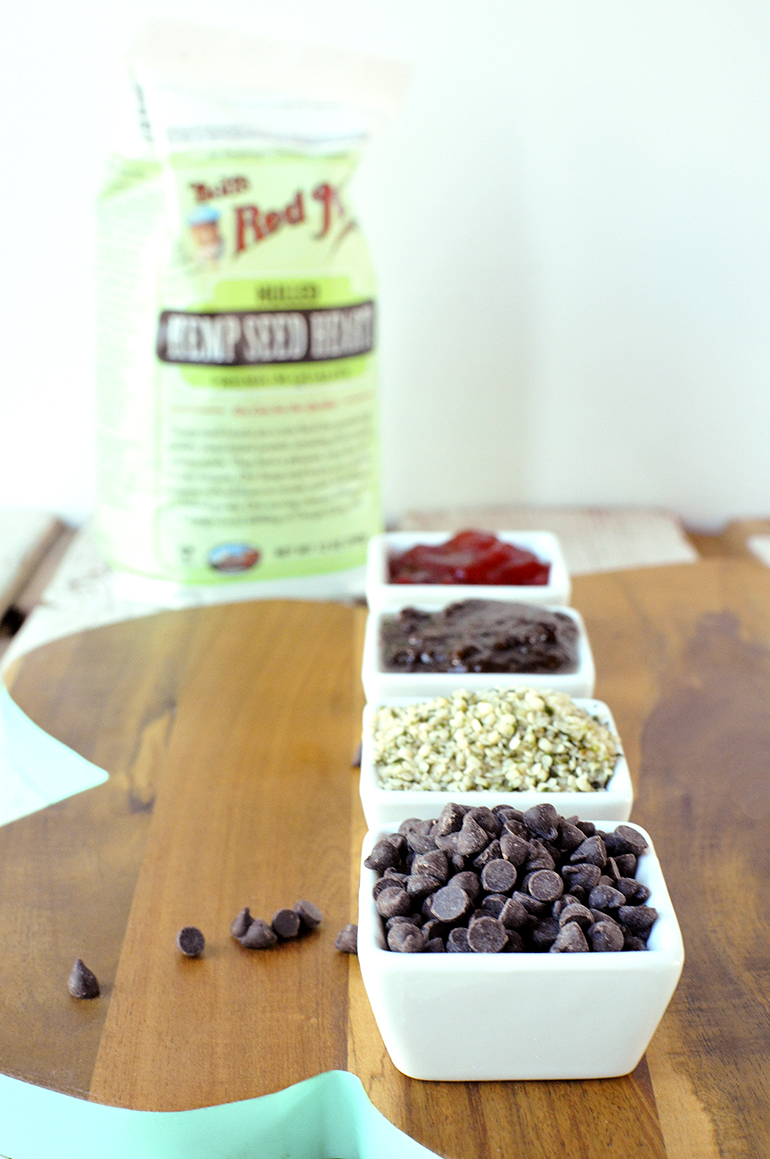 But back to hemp seeds.
Bob's Red Mill does a fantastic job giving the lowdown on this protein and Omega-3-packed seed here.  And, no.... it's not "that" kind of hemp. Don't worry... I'm still running a super family-friendly healthy food blog over here! In this recipe, the hemp seeds are blended up with coconut oil, vanilla, maple syrup, and cocoa powder to create a creamy nut-free butter. You can also add hemp seeds to salads and even smoothies!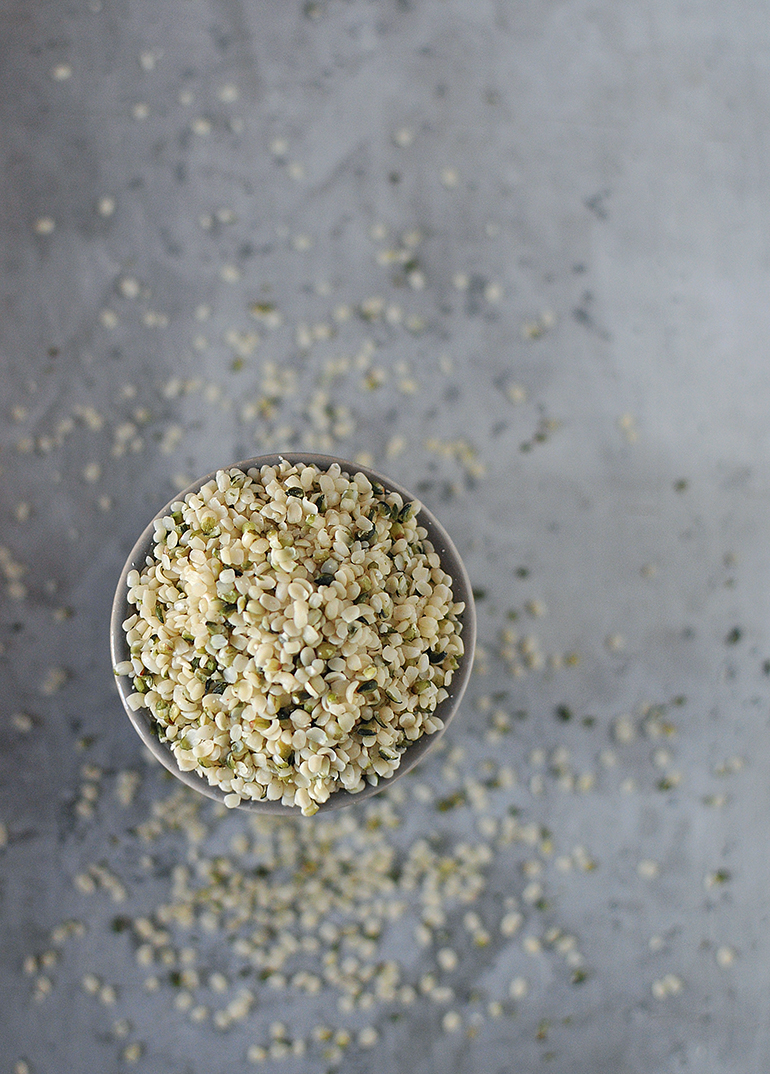 So, these little dessert cups/candies are:
gluten-free
dairy-free
NUT-free
vegan
You can make them in regular full-sized cupcake liners, or in the mini-ones... depending on how big you want the chocolates to be. Either way, they'll be gone before you know it!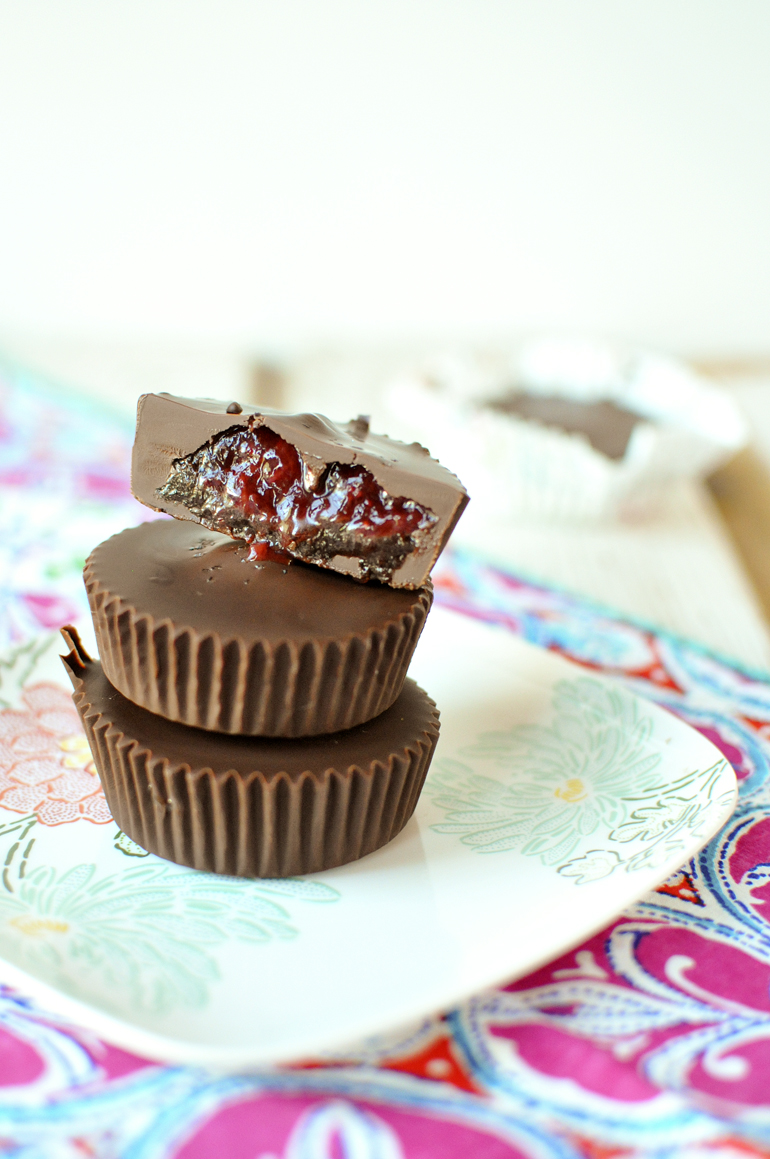 Disclaimer: this is a sponsored post written by me on behalf of Bob's Red Mill. The opinions, text, recipe, and beautiful photos are all mine. Thank you for supporting brands that support Nosh and Nourish!! I choose them based on what I already cook/create with and feel 100% confident in recommending to you.
Hemp Seed Butter Cups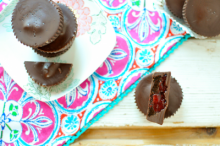 Description
Dark Chocolate Hemp Seed Butter Cups with Strawberry Jam // via Nosh and Nourish
Ingredients
1 cup Bob's Red Mill Hemp Seed Hearts
2 tablespoons Coconut Oil (melted)
1 tablespoon Vanilla Extract
1 tablespoon Dark Amber Maple Syrup
1 tablespoon Cocoa Powder
10 ounces Dark Chocolate chips (I used the Enjoy Life mini chips that are dairy-free!)
1⁄4 cup organic strawberry jam
8 regular full-sized cupcake liners (or sub 16 - 20 mini ones)
Notes
*You'll have extra hemp seed butter leftover. You can either: a) make more chocolate candy cups (always a good idea!), b) spread it on toast, or c) add it to a smoothie.
Instructions
In a high-speed blender (Iused my Blendtec twister jar) combine the hemp seed butter ingredients: hemp seeds, 2 tbsp coconut oil, vavnilla, maple syrup, and cocoa powder. Blend until thoroughly combined and a thick butter forms. Set aside.
In a microwavve-safe glass bowl, combine the chocolate chips and 1 tbsp coconut oil. Microwave on high in 30 second intervals, stopping each 30 seconds to stir, until completely melted. It took me about 2 minutes total. 
Lay the cupcake liners out on a large plate (that will fit in your freezer!). Use 8 regular full-sized cupcake liners or 16-20 mini liners. 
Fill each liner with a spoonful of the chocolate mixture. 
Put them in the freezer for approximately 15 minutes to harden up a bit. 
Then, put a small dollop of hemp butter followed by a dollop of jam inside each cup. 
Pour additional chocolate over each until the hemp butter and jam are totally covered. 
Freeze for approximately an hour before serving/devouring!
Store in the freezer. When you're ready to serve more, be sure to let them thaw at room temperature for 10 minutes or so before serving.
Yields 8 Servings