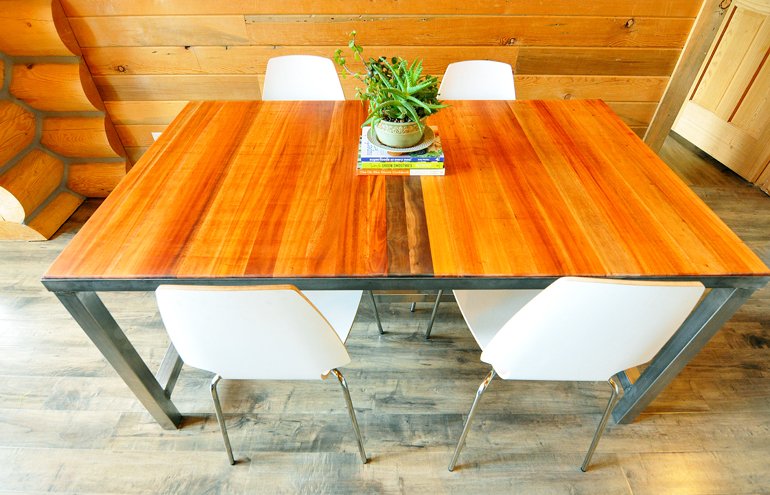 April is Earth Month, and we're celebrating with Silk and sharing ideas on how to reduce, reuse, and recycle. Do you remember singing songs about that in elementary school? I do! Well, I'm super excited to share this upcycle project with you... taking something old and worn and making it into something new, vibrant and fabulous!
We've had the same dining table for 12 years. We got it when we got married. It was one of our first "real" purchases as a couple --- at a "real" store: Crate and Barrel. Only grown-ups shop there! It's weathered the tests of time, a toddler, a thousand spills, beagle scratches when Chloe literally jumped on top of the table to devour some delectable treat, and everyday wear and tear.
It really was time for something new.
Or not new.
Here we are... gathered as a family... around our beloved dark mahogany table.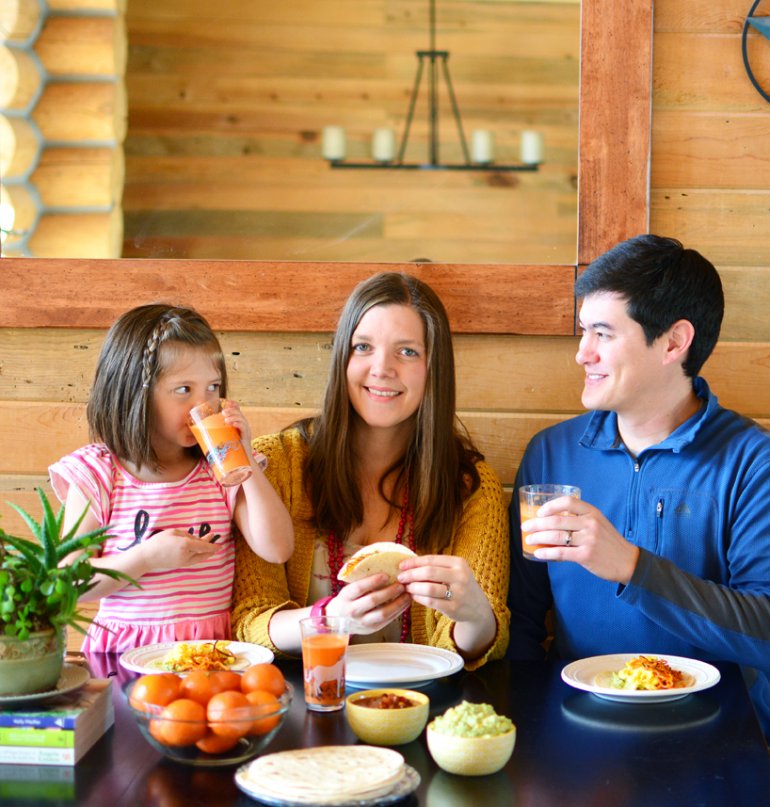 One thing to note... this project couldn't have been accomplished without my husband's initiative, passion, eagerness to learn new things (like welding, lol), knowledge af power tools, commitment to reuse old materials (both good for the Earth and our wallets), and attention to detail.
Step 1:
Sand the existing table.  
Did we not have the cutest helper ever?!? (btw, soon after we took this photo, we put on dust masks! It was sooooooo dusty, even outside!)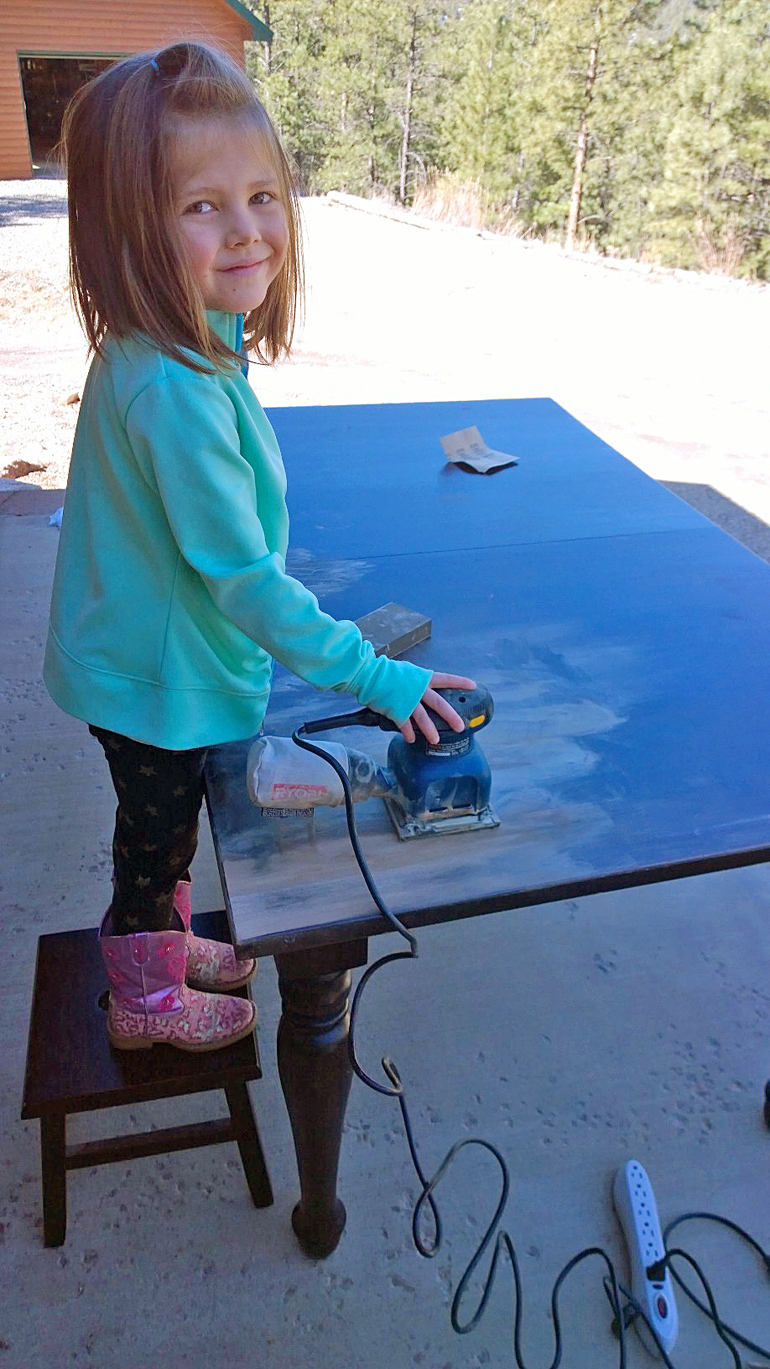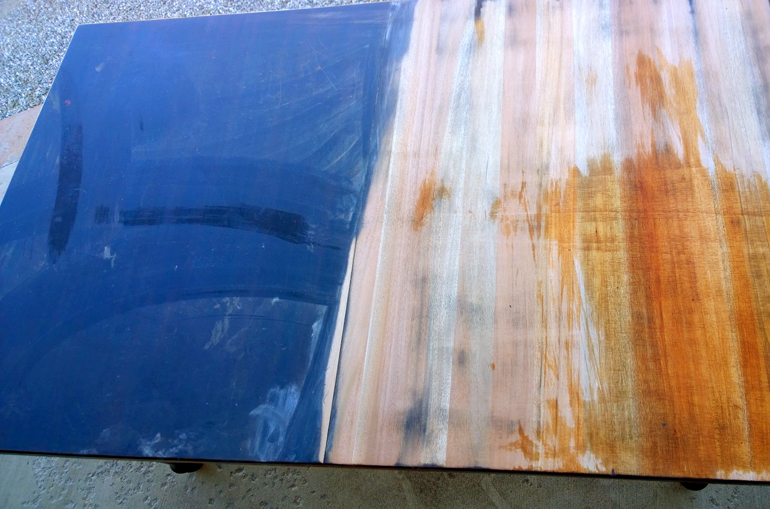 Step 2:
Create and weld a metal base. 
We wanted to update the look of the table by removing the large traditional wooden legs and build something more modern. Can everyone's husband learn welding overnight? Probably not... but mine did. He's pretty handy in general, likes challenges, and researches the heck out of things.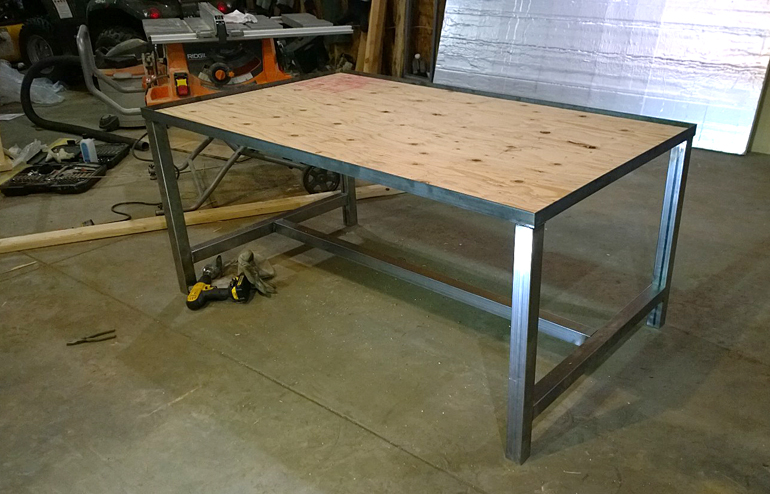 Step 3:
Cut your tabletop to size, and add in any additional embellishments. We wanted our new table to be a bit wider -- space and arm room are luxurious! So, he added in a section of walnut to the table. It makes a great contrast to the mahogany and adds interest and width.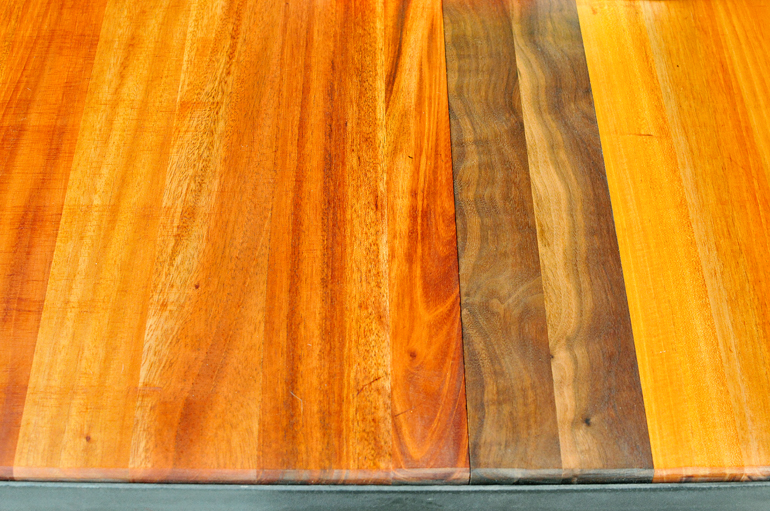 Step 4:
All the finishing details...
Attach the table top pieces to each other with dowels, route all of the edges of the table, oil / finish the top, attach rubber feet to the legs so they don't scratch the floor, and then enjoy another 12 years' worth of meals there.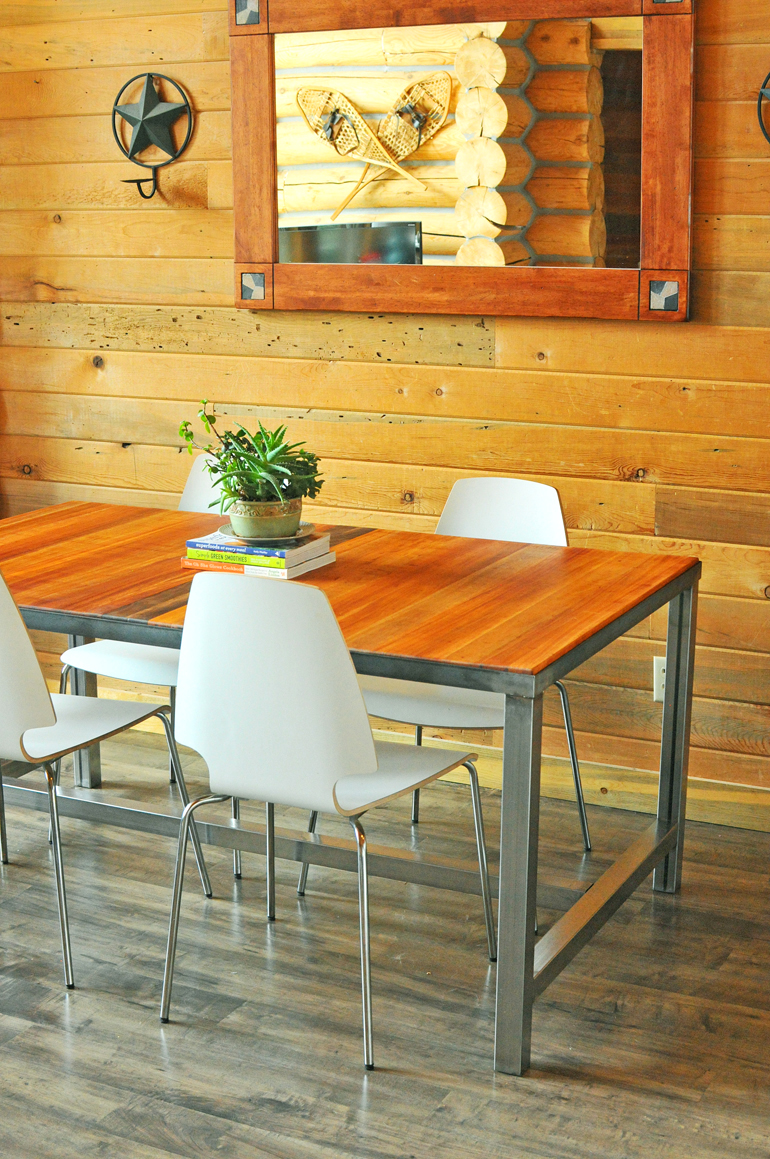 A brand new table like this would cost upwards of $1500. But instead, we reused the mahogany tabletop we already owned (and totally changed the look by staining it with a natural oil instead of a dark stain!), used leftover materials in our garage, and only had to buy the steel to make the metal frame/table base. 
Total out-of-pocket cost of our upcycled table: $53.
Here's some of the first meals we plan to eat at our new table:
Beans & Greens Tacos with Watermelon Salsa, helllllllllllo summer.
Definitely this olive oil cake. Can't get enough of this cake!
Blueberry Muffin Smoothies to start the day.
Spinach Pesto Pizza from my upcoming cookbook... soooo dang good!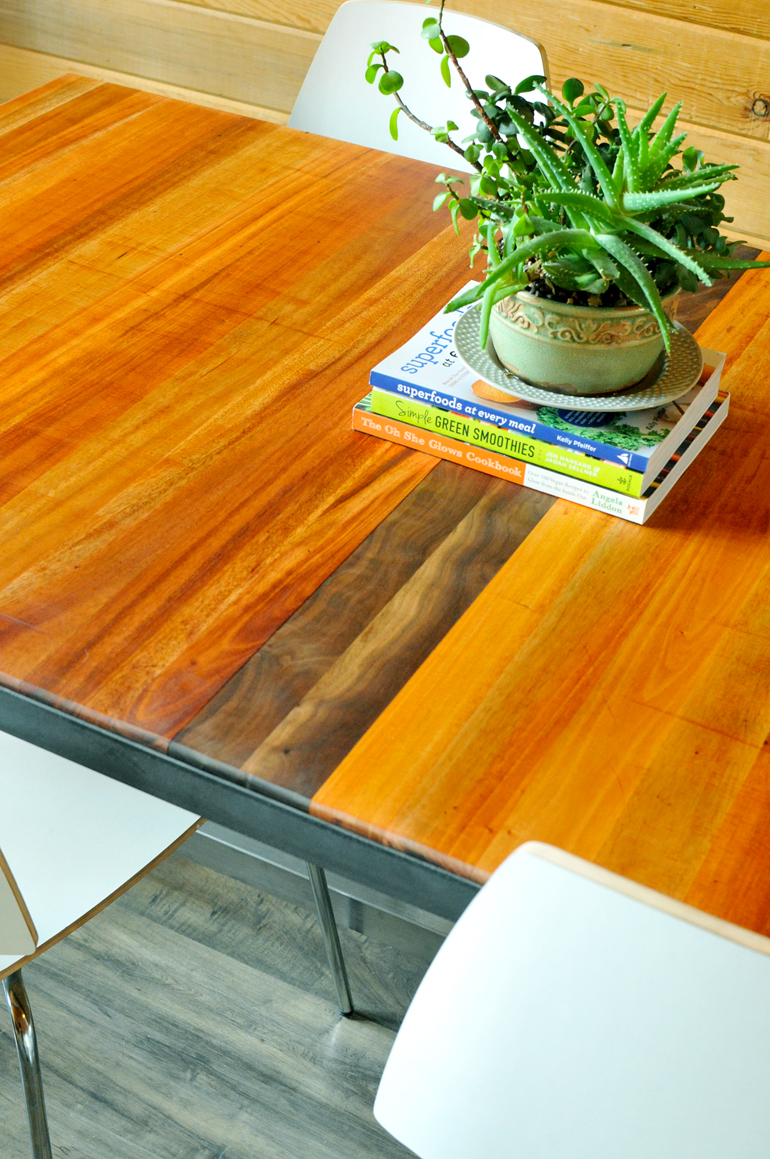 What do you think? Motivated to upcycle something?!
Want more ideas on how to upcycle, reduce kitchen waste, grow your own garden, and love the Earth? Be sure to sign up for Silk's newsletter!
This is a sponsored conversation written by me on behalf of Silk. The opinions, beautiful photography, and text are all mine.