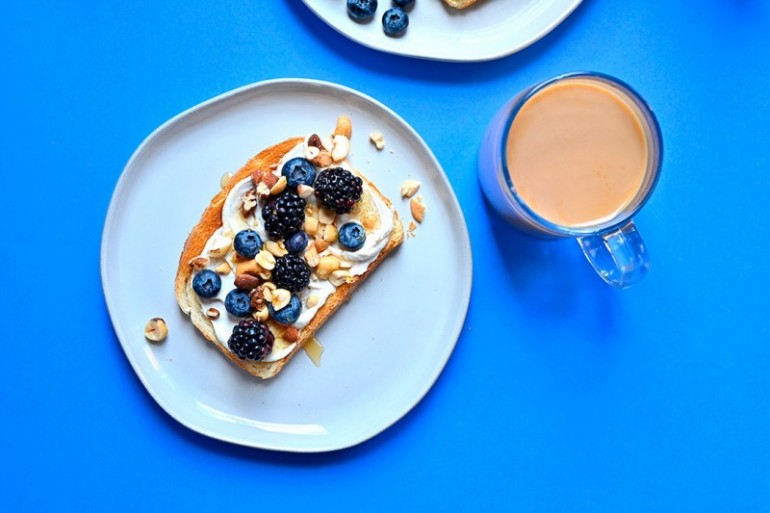 This is a sponsored post written by me on behalf of Safeway. All opinions are 100% mine.
What do mixed nuts, coffee, baby wipes, shrimp and dark chocolate caramels have in common? They all won Associate Choice Awards at Safeway!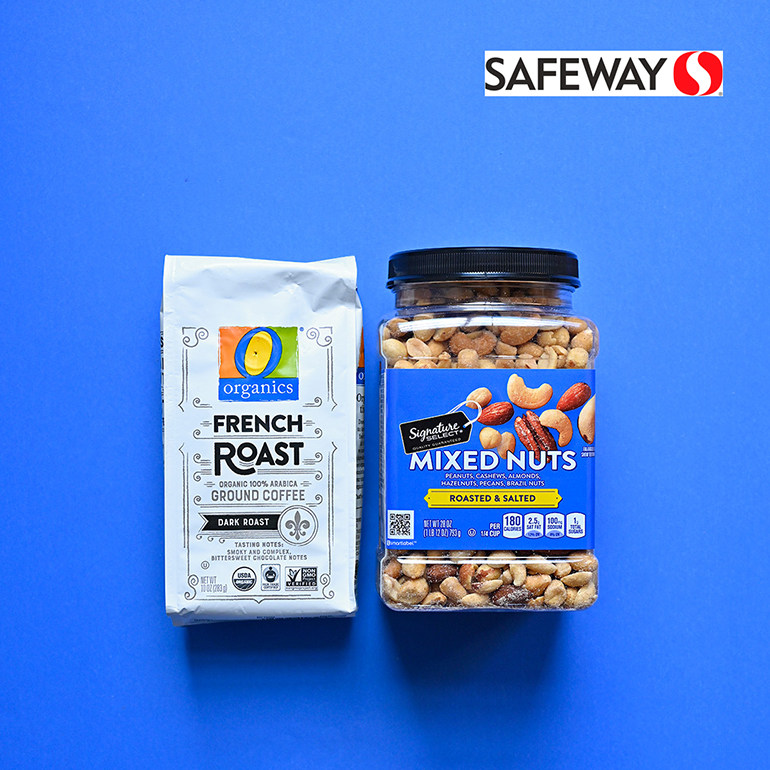 What are Associate Choice Awards?
Safeway employees recently voted on their favorite products in the store, and here are some of the winners:
1. Favorite new 2020 Own Brands product: Signature RESERVE™ dark chocolate sea salt caramels
2. Favorite snack to eat on the go: Signature SELECT™ mix nuts deluxe value size
3. Favorite "pick me up" product: O Organics® French dark roast ground coffee
4. Favorite "kid-approved" product: Signature SELECT™ macaroni and cheese
5. Favorite baby product: Open Nature® Free & Clear baby wipes
6. Favorite "guilty pleasure" food item: Signature RESERVE™ dark chocolate sea salt caramels. (This one is so good, it won twice!)
7. Favorite "treat yourself" product: Open Nature® peppermint beeswax lip balm
Shop Safeway's Associate Choice Awards Top Voted brands like Signature SELECT®, Open Nature®, O Organics®, Lucerne®, waterfront BISTRO®, Signature RESERVE™ in store or online. As you know, we also love their Soleil sparkling waters, their organic broccoli slaw, and their almond butters. They have so many delicious (and exclusive!) products at a great value!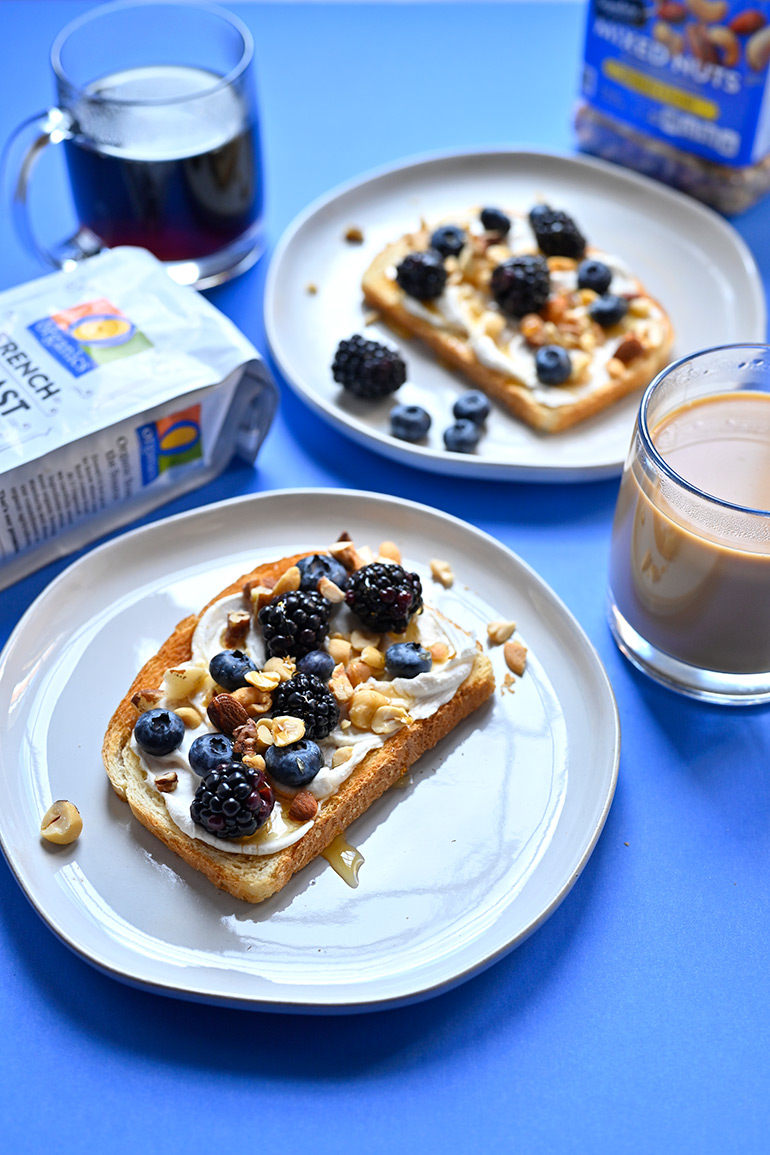 I decided to focus on breakfast and chose to feature #2 and #3 on the award list: the mixed nuts and the ground coffee! Here are two different ideas for delicious breakfast toast: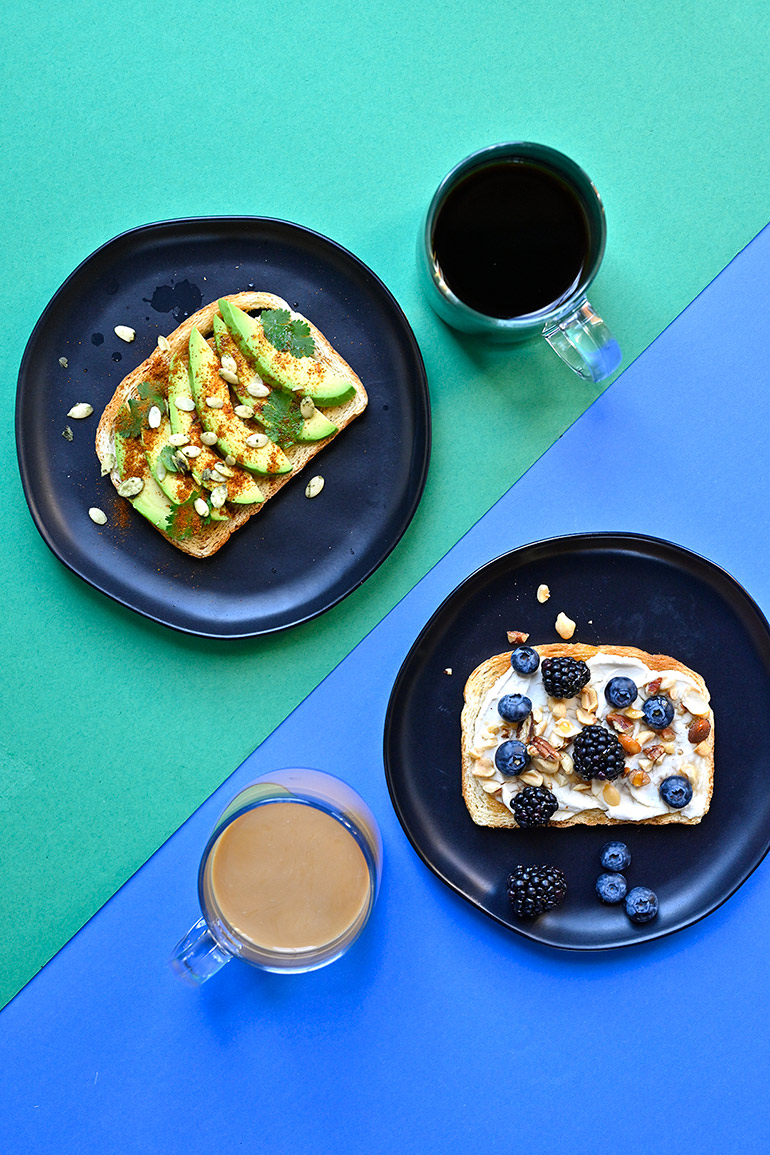 Toast 1 w/black French roast coffee:
SOURDOUGH TOAST
SLICED AVOCADO
PAPRIKA
CILANTRO
LIME JUICE
SPROUTED PUMPKIN SEEDS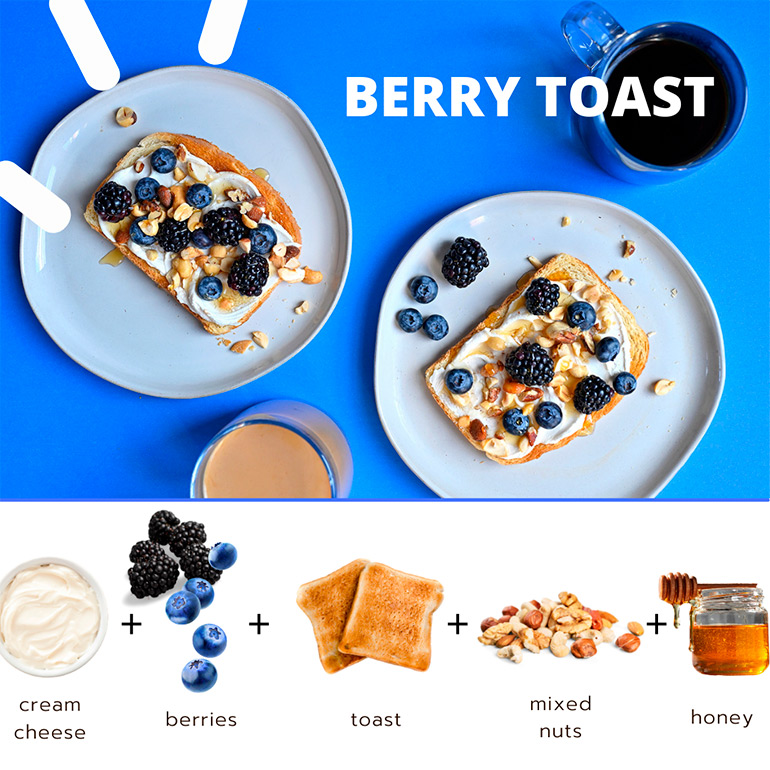 Toast 2 w/coffee and almondmilk creamer:
SOURDOUGH TOAST
VEGAN CREAM CHEESE
CHOPPED MIXED NUTS
FRESH BERRIES
DRIZZLE OF HONEY
Which one are you more drawn to: the savory avocado toast or the sweeter berry toast?
How do you take your coffee: black or with lots of creamer? I always say yes to creamer, lol.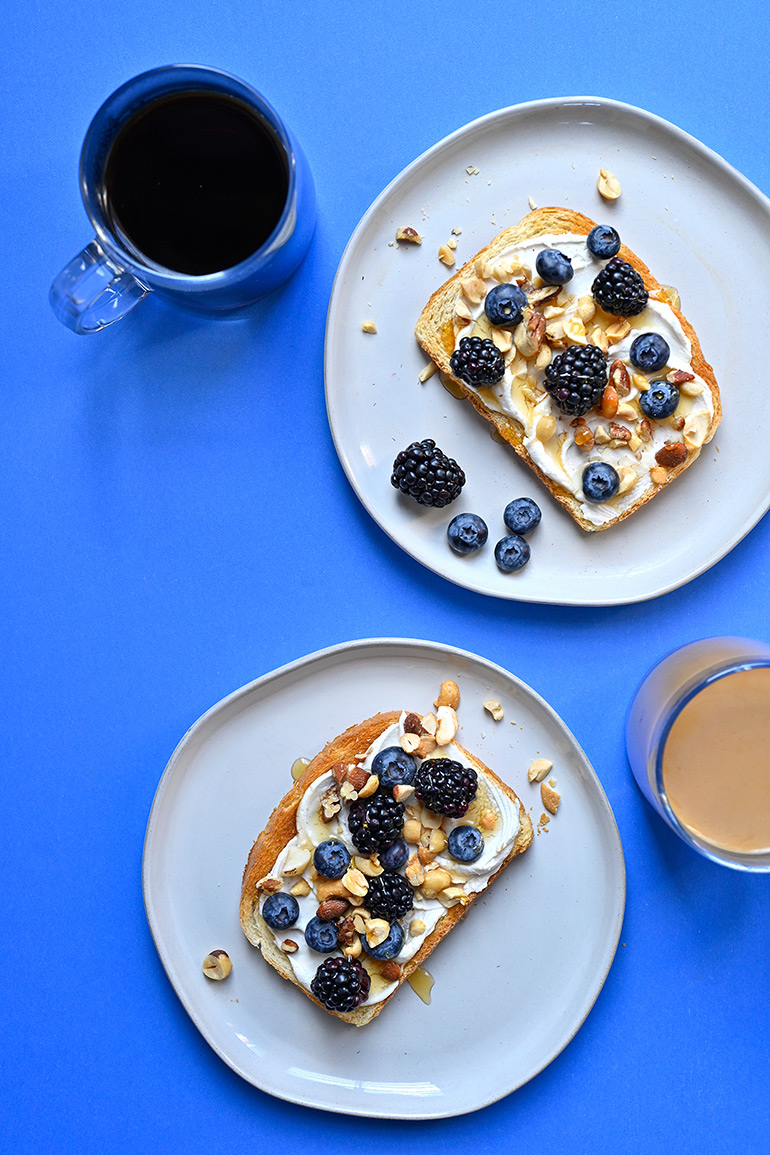 I shopped at Safeway, but you can also find these Associate Choice Awards at the Albertsons Companies family of stores, including Albertsons, Safeway, ACME Markets, Jewel-Osco, Vons, Randalls, Shaw's Supermarket, Star Market, Tom Thumb and Vons.
Want more breakfast ideas? Try my root veggie breakfast quesadillas!