These boozy ice cream floats are the perfect summer dessert for entertaining. Mix in your favorite flavor of jam with creamy Silk almondmilk, dairy-free ice cream, your go-to rosé, and a splash of sparkling water.
Jam is a great way to get sweetened fruit into a dessert with zero to little effort. Which... let's be honest... is super appealing in the summer. 
I've put it in popsicles before. 
And in chocolate candy. 
And in cookie dough.
And I loved these jam cocktails from my friend Christina at Dessert for Two! Speaking of friends... my local friend Shawna made and canned all of these beautiful jams for me --- isn't she the sweetest?!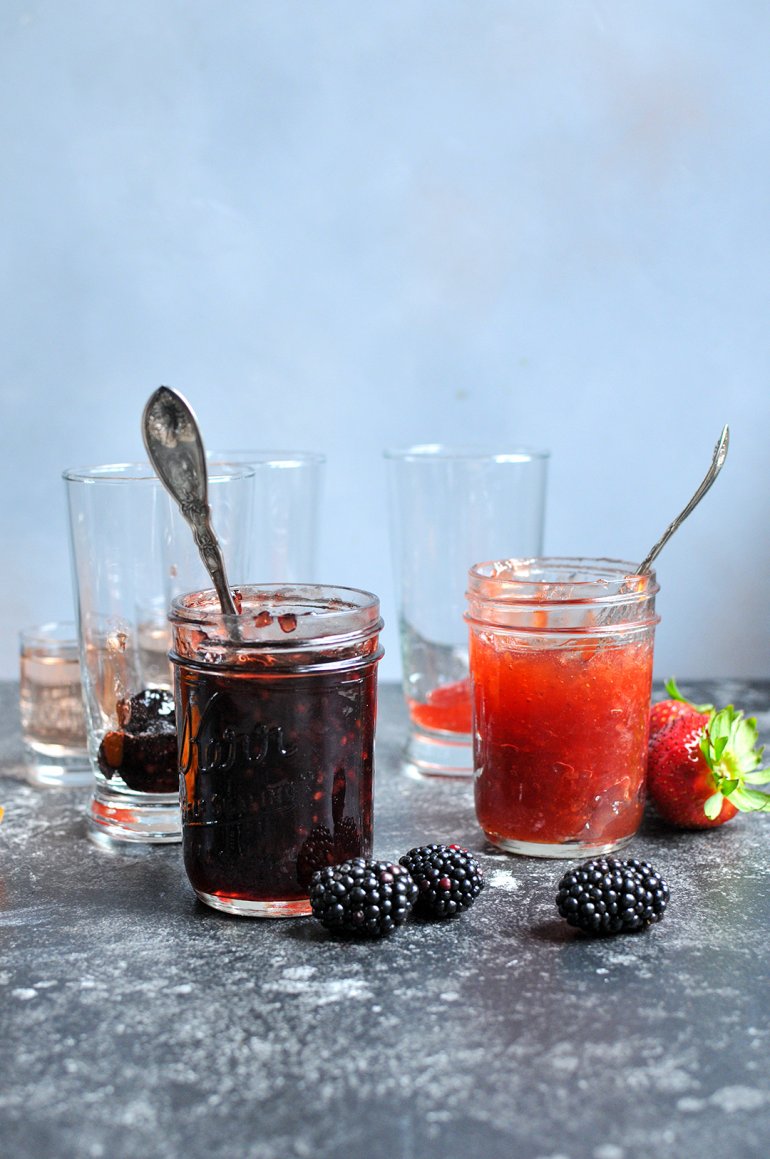 Once you add a generous teaspoon of the jam to each glass (let your friends pick whichever flavor they love most!!), you pour in 2 tbsp of Silk unsweetened vanilla almondmilk to make things uber creamy!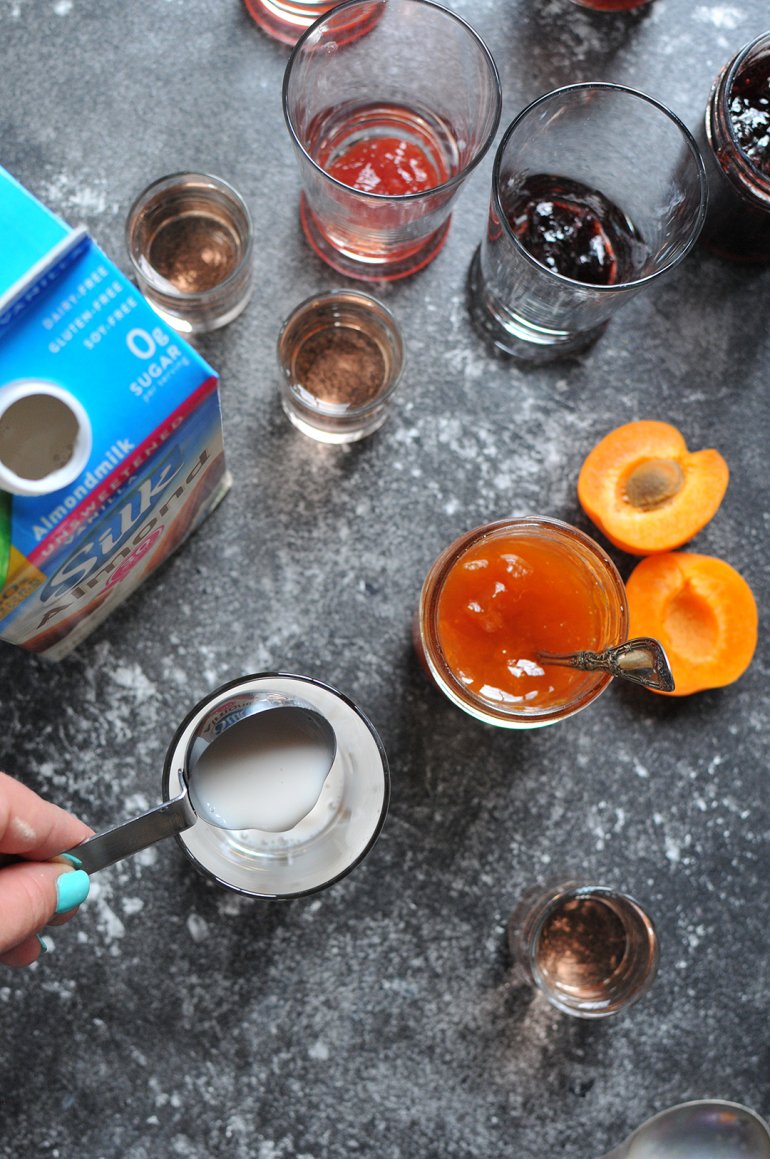 Then it's time for ice cream!! I like using plain vanilla so that the flavors of the jams can really shine through.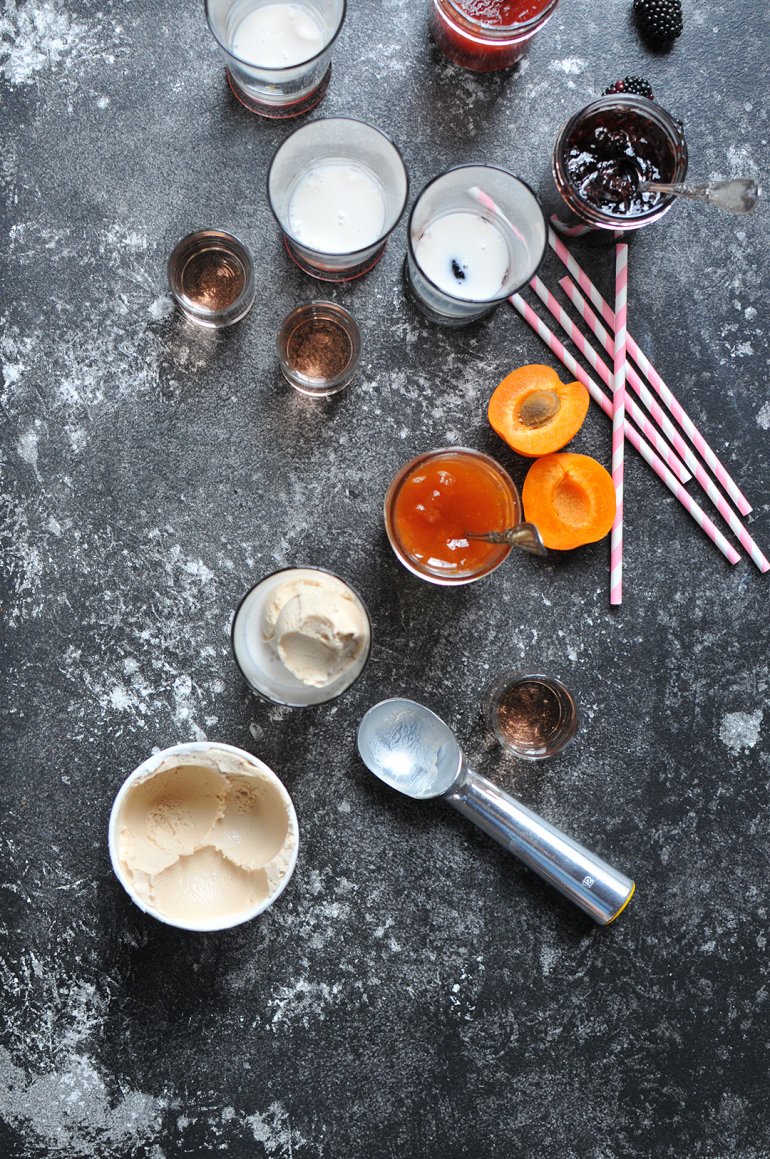 Oops. Some of the almondmilk splashed out.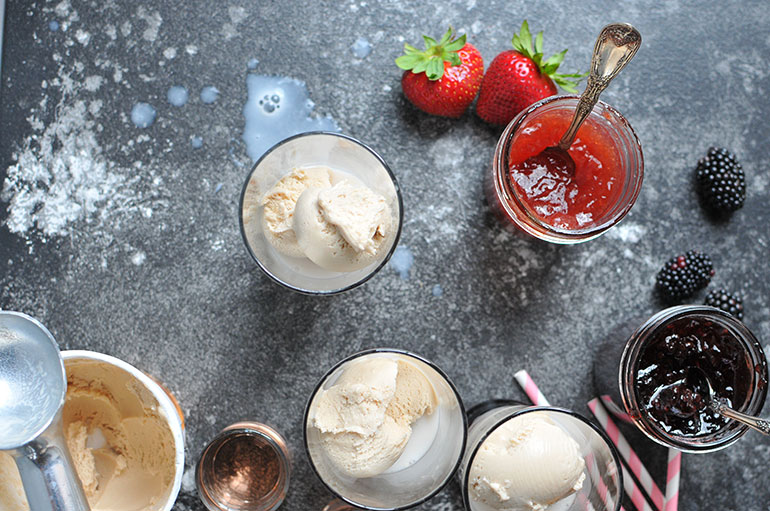 Add 2 ounces of rosé to each glass, and then top them off with sparkling water. Stir it all up for the creamiest, best ice cream float experience. Adorable paper straws are optional, but recommended!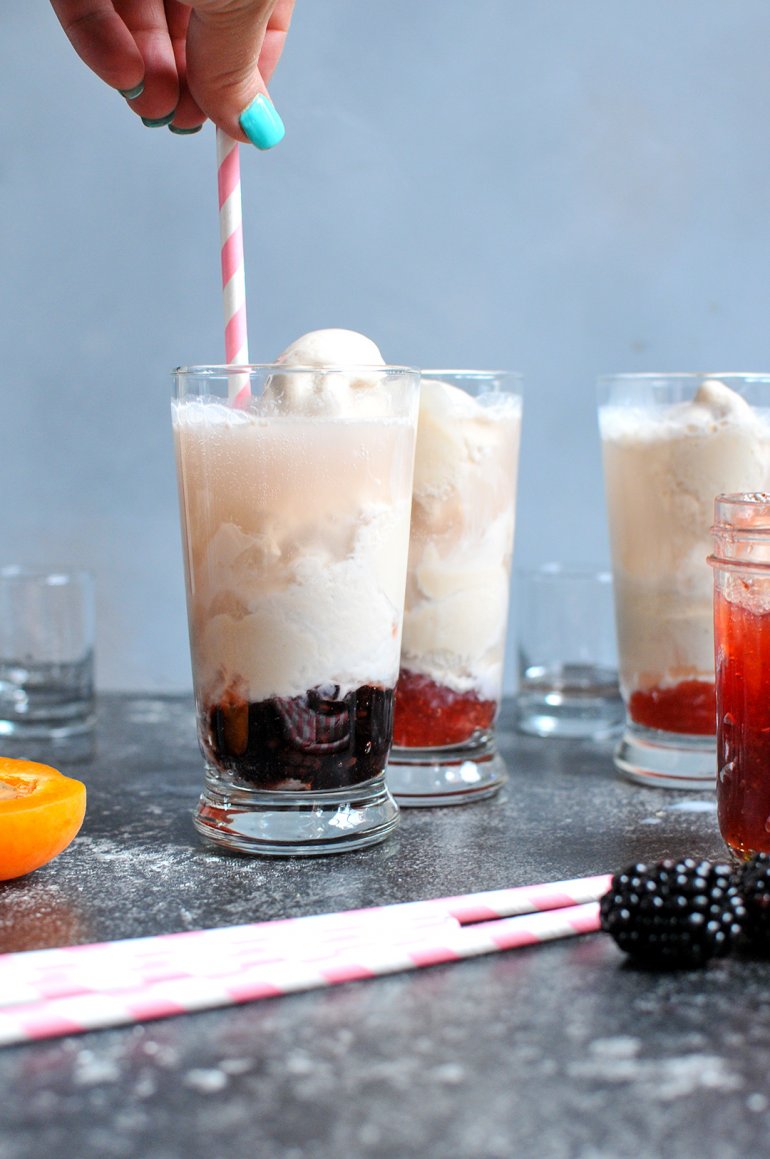 I love that this summer dessert is only 5 ingredients and doesn't require turning on the oven. And it's boozy.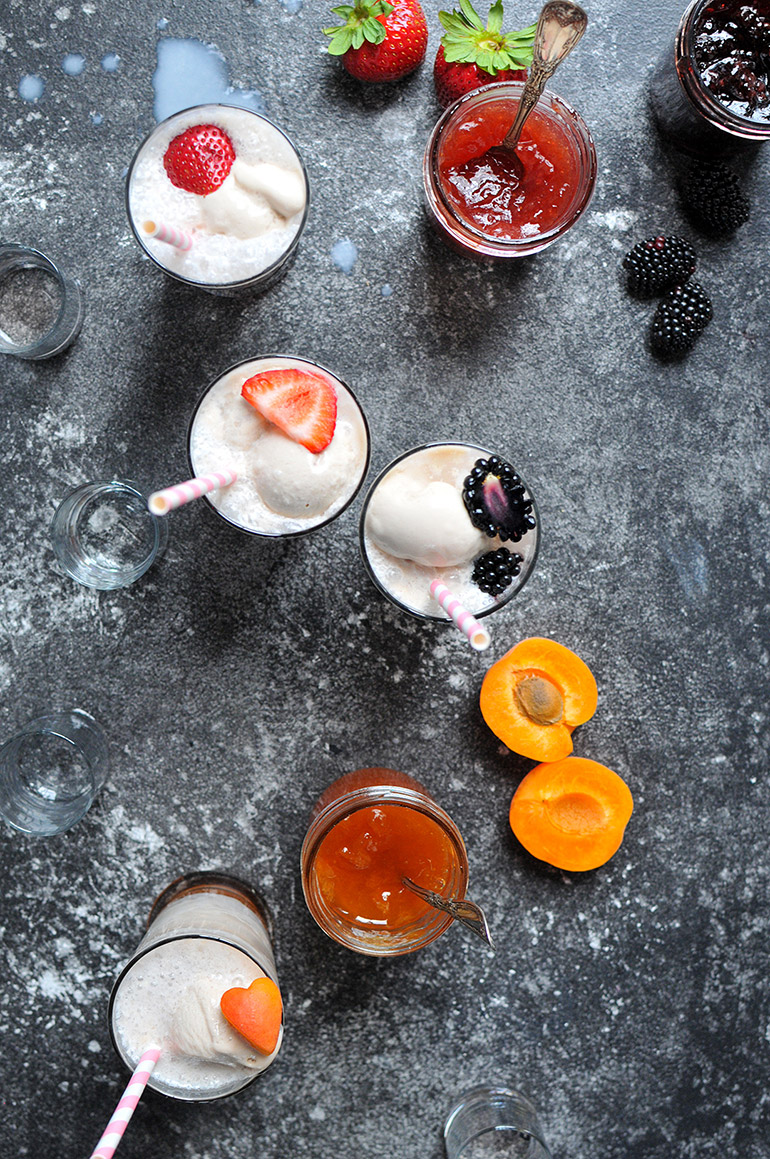 And because rosé is my new favorite summer thing... here's more awesome ways to use up that bottle:
/////////////////////////////////////////////////////////////////////////////////////////////////////////////////////////////////////////////////////////////
Be sure to sign up for Silk's email newsletter to get coupons and more delicious recipe ideas!
This is a sponsored conversation written by me on behalf of Silk. The opinions, recipe, beautiful food photography and text are all mine. Thank you for supporting brands that support Nosh and Nourish!!! I choose them based on what I already cook/create with and feel 100% confident in recommending to you.
Boozy Ice Cream Floats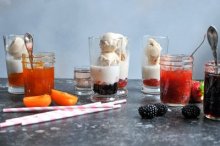 Description
boozy desserts | rosé cocktails | boozy ice cream floats | boozy desserts
Ingredients
4 tablespoons jam (you can offer an assortment of flavors - blackberry, strawberry, and apricot are my favorites!)
1⁄2 cup Silk unsweetened vanilla almondmilk
2 pints dairy-free vanilla ice cream (I like the So Delicious frozen desserts)
8 ounces rosé (this is about 1/3 of a 750ml bottle - so you'll have extra)
12 ounces Sparkling Water (you can use different flavors*)
Notes
* like for the blackberry ice cream floats, I use the LaCroix curate blackberry cucumber sparkling water.  For the apricot, I used apricot sparkling water. OR you can just use plain!
Instructions
Fill each 12 ounce glass with 1 heaping tablespoon of jam. 
Top each with 2 tbsp of Silk vanilla unsweetened almondmilk. 
Add three small scoops of dairy-free vanilla ice cream. 
Pour 2 ounces of rosé into each glass. 
Fill the rest of the glass with sparkling water.
Stir, and enjoy!
Yields 4 Servings