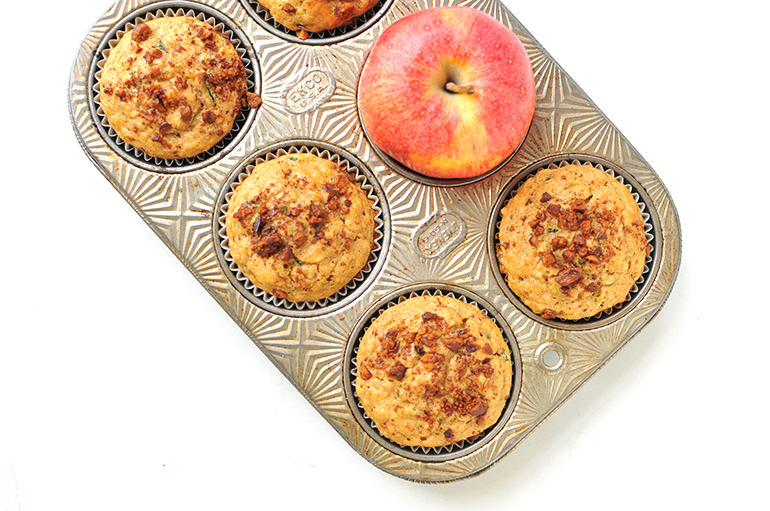 These apple cinnamon muffins are made with Quaker's Super Grains oatmeal and are filled with fruit, veggies, avocado oil, and satisfying pecans. It's the perfect way to start the day!
When so many of us are concerned about providing the healthiest food to our families and choosing just the right ingredients (is it nourishing, is it organic, is it wholesome, is it free from dyes and fake sugars)--- and as women, we're often focused on dieting and not overeating, it's hard to imagine that many people in America (especially children) are actually hungry. 
But the fact is... 

They're hungry. For more.
And my local Denver Safeway wants to help do something about it.
And I'm so happy to be able to partner with them to spread the message!! During the month of September, when you shop in their stores and buy specific participating brands' items, a portion of your purchase goes to the Hunger Is campaign -- dedicated to help eradicate childhood hunger, specifically to provide more school breakfasts (with high nutritional content!) so kids can start their day off right... during the school days and on the weekend.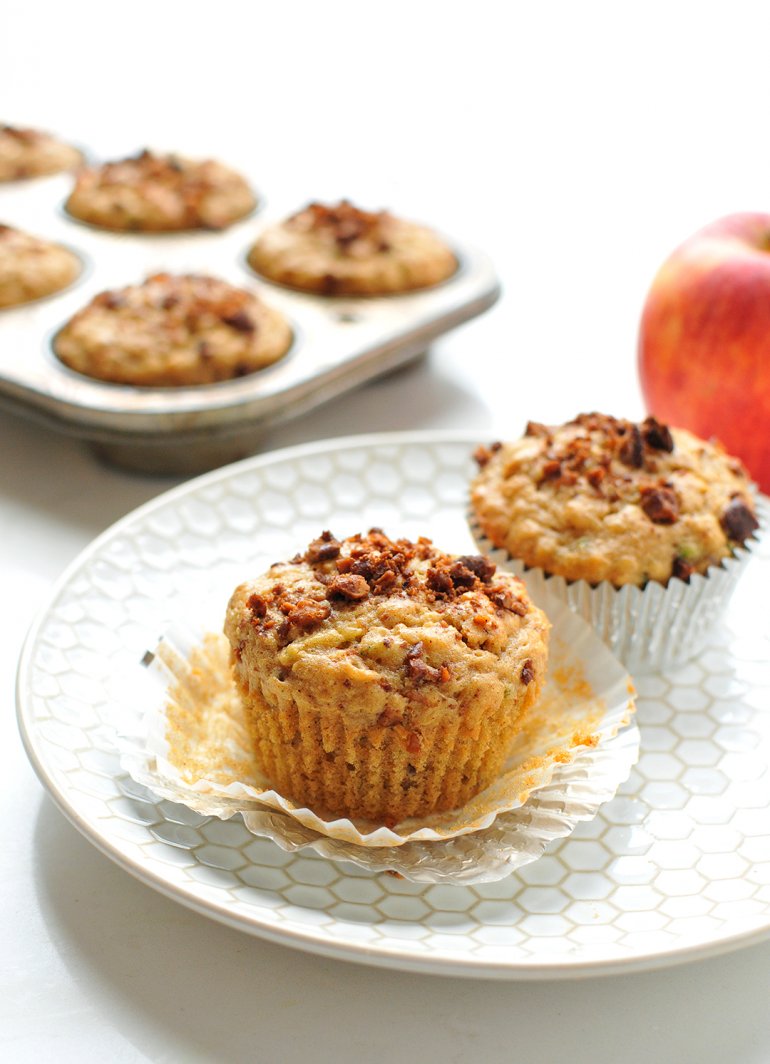 What I love is how easy it is to help --- just buying the foods you already do, like the ingredients for these muffins.  Just look for the "participating item" tag througout the aisles from brands like:
Quaker
Safeway O Organics
Earthbound Farm
Campbell's
Curate
and so many more great brands!
*purchase of each item in September 2016 will trigger at least $0.10 donation up to $1 million
Or you can donate at the register – you can add a $1, $3, or $5, or any $ amount to your purchase.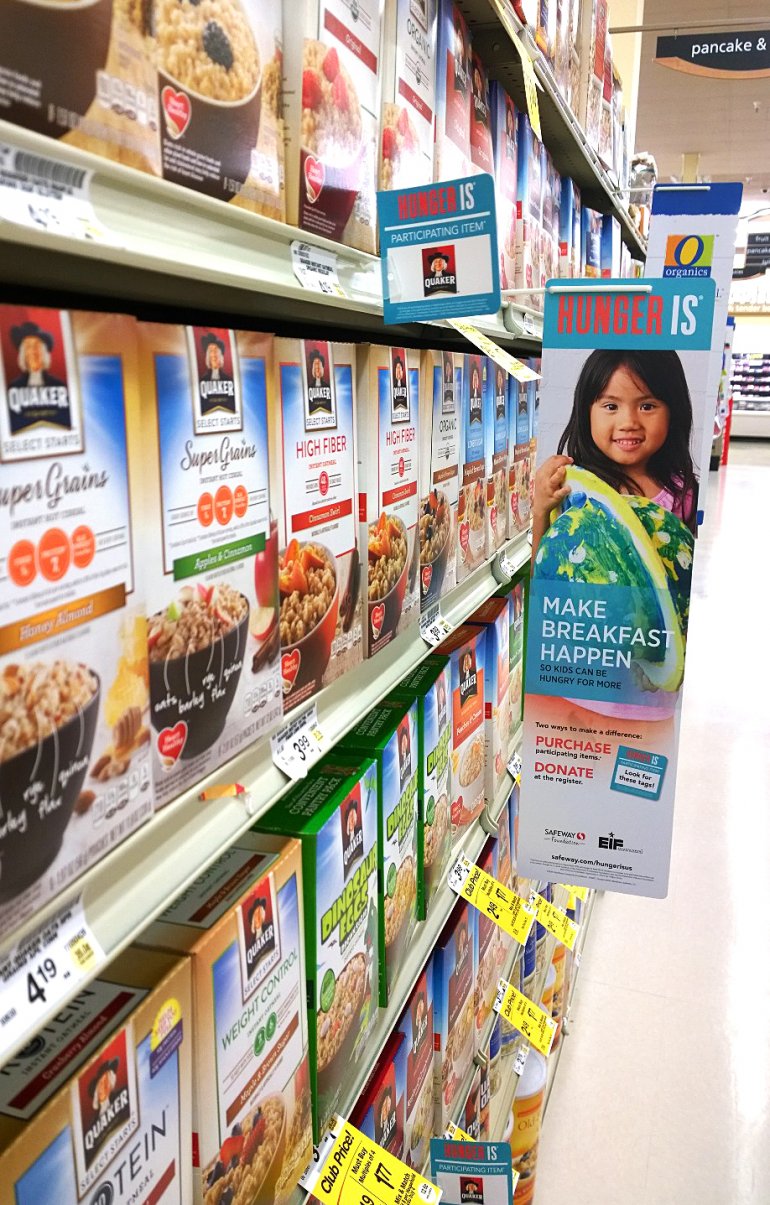 So let's do this together, and make breakfast happen --- for those kiddos in our own houses and all over America. So they can be hungry for more. 
More ideas.
More experiments.
More dreams.
More friends. 
More fun.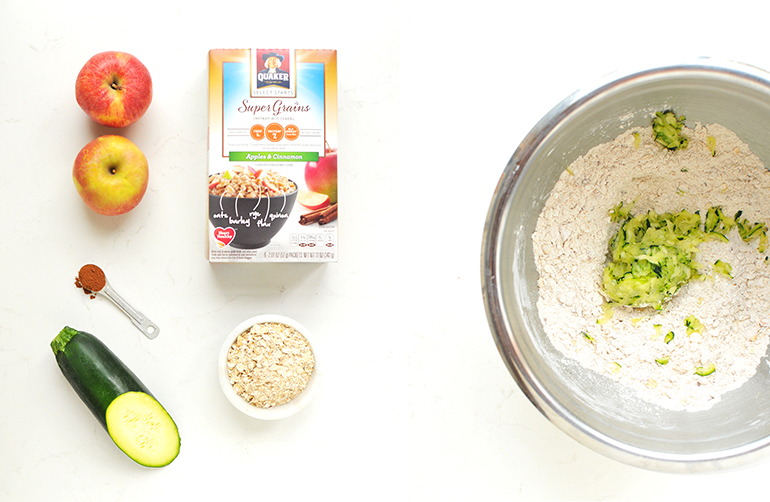 Quaker's Super Grains apple cinnamon oatmeal has oats (of course!), but also barley, flax, quinoa, and rye -- and 7g of protein per packet. These muffins are super nutrient dense (with fiber and protein and healthy fat), but perfectly light and fluffy. And did I mention, kids absolutely LOVE THEM?!?
Happily nourished. That's what I like to call it.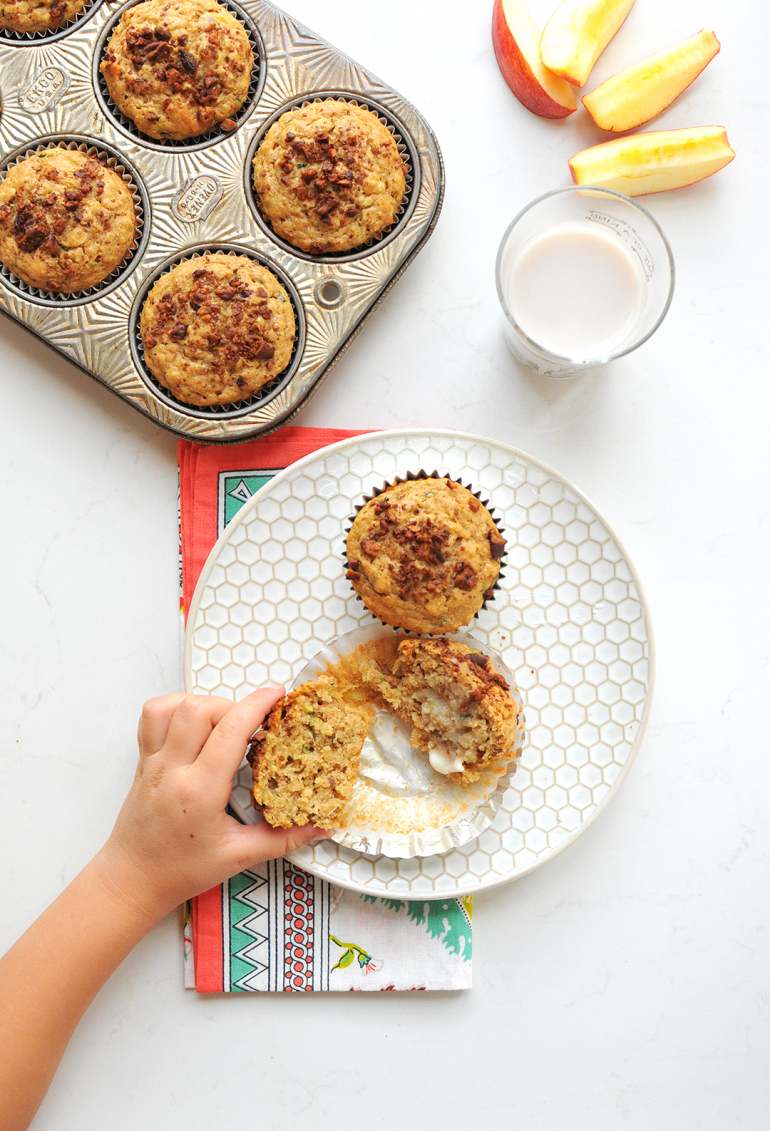 I love baking up a batch of these muffins on a Sunday when things aren't quite as busy. And then we just reheat them throughout the week for a hearty, quick, satisfying breakfast.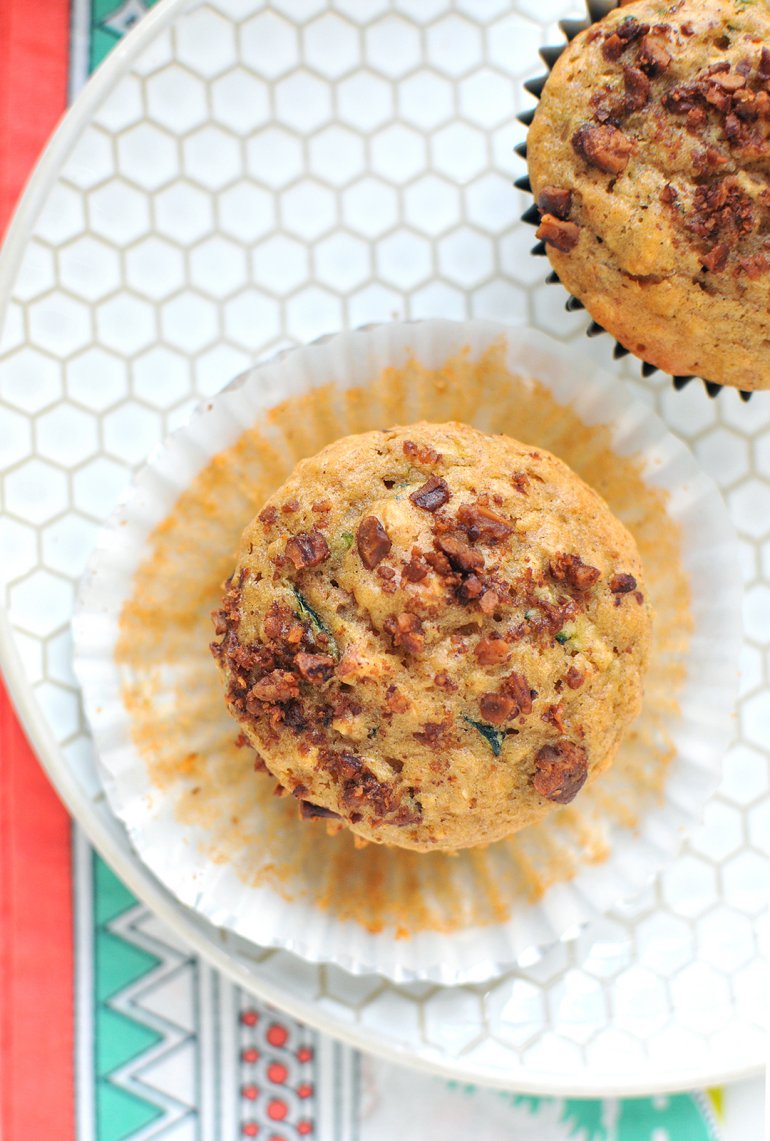 Some of Babycakes' other favorite nutritious breakfasts are:
Oatmeal with a scoop of peanut butter
This is a sponsored conversation written by me on behalf of Albertsons Companies & Hunger Is. The opinions and text are all mine.
Apple Cinnamon Super Grain Muffins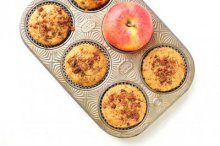 Description
Apple Cinnamon Super Grain Muffins --- the perfect way to start the day! // via Nosh and Nourish
Ingredients
2 packets of Quaker Super Grains oatmeal (apples & cinnamon flavor)
1 cup organic flour (I used Bob's Red Mill organic all-purpose flour)
2 teaspoons Baking Powder
1⁄2 teaspoon Iodized Sea Salt
1⁄2 cup avocado oil (or sub coconut oil or olive oil)
2 Eggs (I used O Organics' eggs)
1⁄2 cup Coconut Sugar (or sub regular sugar)
1⁄2 cup unsweetened cashewmilk (or sub your favorite milk)
1⁄4 cup honey roasted pecans (coarsely chopped)
Instructions
Preheat oven to 350 degrees.
In a large mixing bowl, combine dry ingredients: oatmeal, cinnamon, flour, baking powder, and sea salt. 
Grate a medium zucchini, then squeeze out the excess juices --- do this by putting the grated zucchini in a cotton tea towel and squeezing until no more juice comes out. Then put the zucchini into the dry ingredients.
In a small bowl, combine the wet ingredients: apple sauce, avocado oil, eggs, coconut sugar, and cashewmilk. Stir until thoroughly combined. 
Then, stir the wet ingredients into the dry ingredients. Stir just until mixed. 
Use cupcake liners and then spray the muffin tin and liners with non-stick spray. Fill each cup 3/4 of the way up to the top. 
Sprinkle the tops with the coarsely chopped honey roasted pecans. Gently press them down into the batter slightly.
Bake for 25 minutes or until lightly browned. 
Enjoy!
Yields 12 Muffins