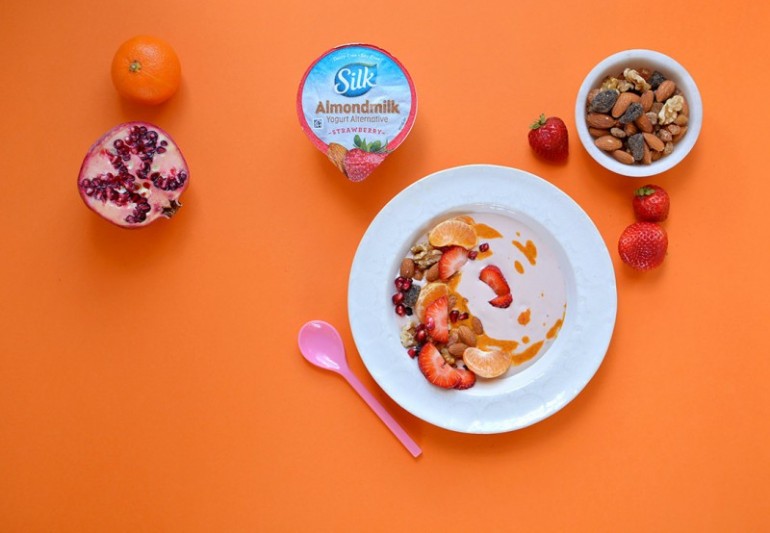 Start with Silk's strawberry dairy-free almondmilk yogurt alternative, then top with fresh fruit, nuts and a swirl of vitamin C goodness. Satisfying and delish, this plant-based breakfast will keep you full for hours!
As mentioned in my previous post, we are trying to eat more plants in 2019. So I've come up with a list of plant-based swaps to make that easier for both of us! 
1) Swap in dairy-free yogurt to create decadent desserts (like these unicorn popsicles and this chocolate mousse) and satisfying parfaits, like in the recipe below!
2) Use almondmilk and plant-based protein powder in your morning smoothies!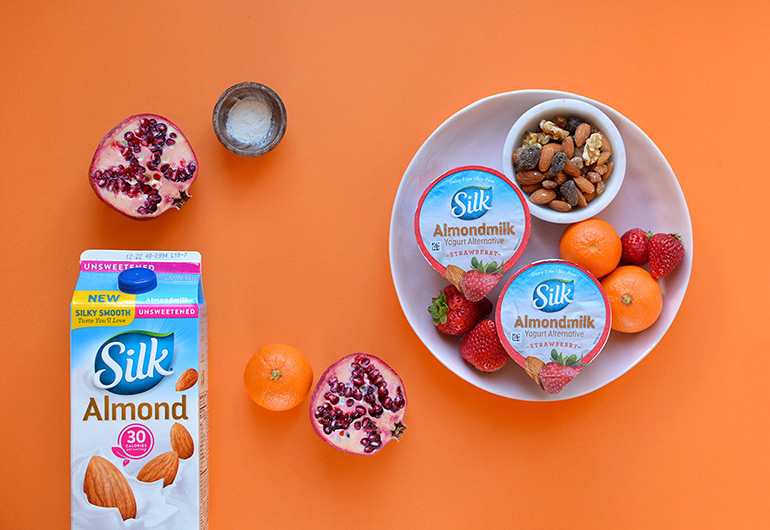 3) Hold the cream and use flavored almondmilk creamer in your morning cup o' joe or as a sweetener in your oatmeal.
4) Create creamy sauces and soups with dairy-free milks.
5) Replace that pint of ice cream in your fridge with a dairy-free frozen dessert. This Salted Caramel Cluster is almost ALWAYS in our freezer!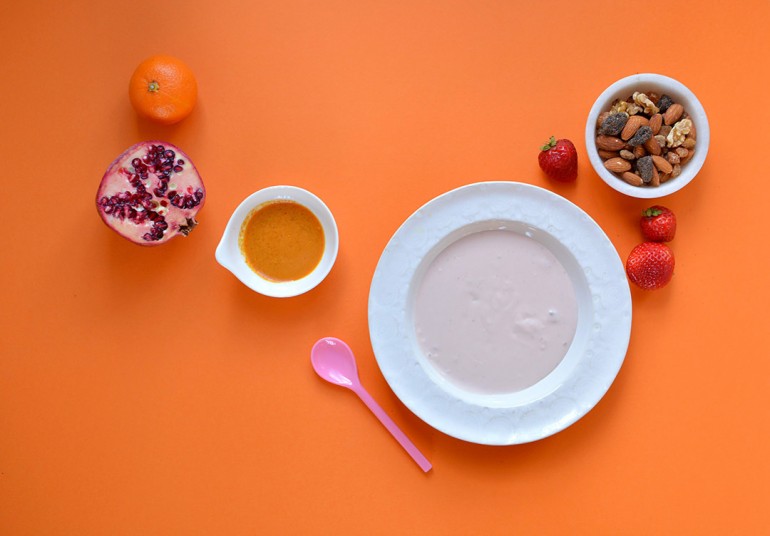 Back to this yogurt parfait... 
I mean, total #breakfastgoals, am I right?!? This breakfast is packed with Vitamin C, perfect for this time of year << insert cough, Ahem>>. My daughter has been fighting a cold all week, so we are getting alllllllllllll the Vitamin C we can!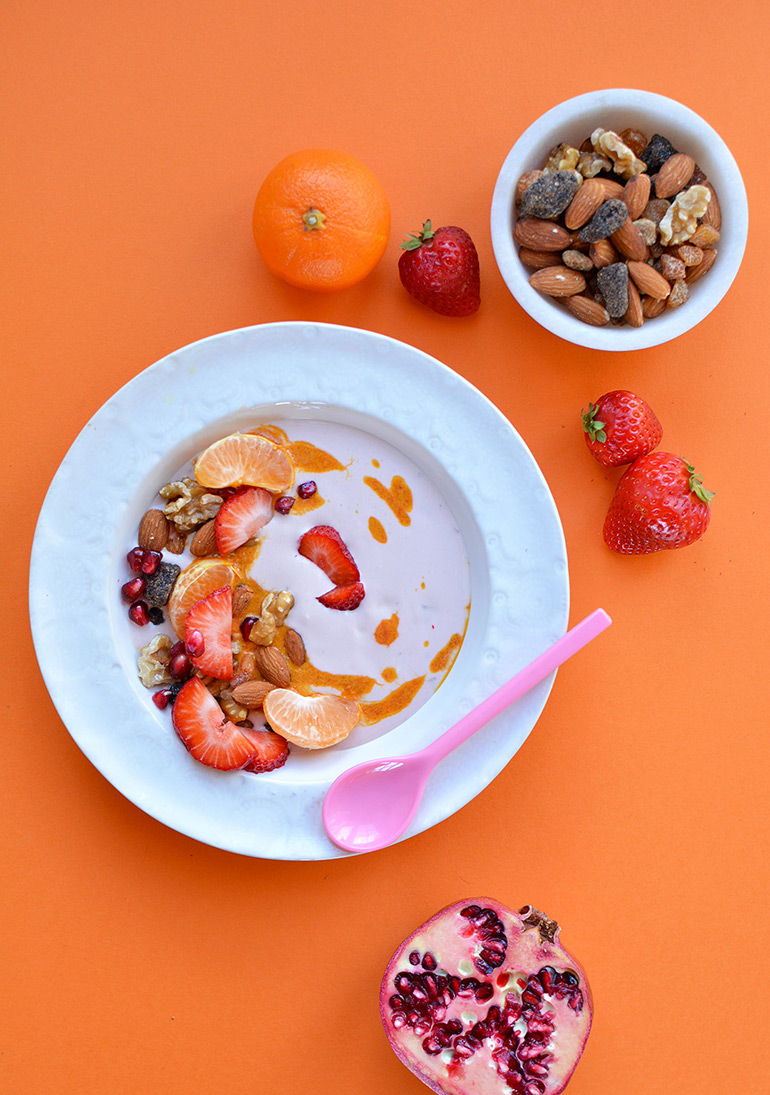 -------------------------------------------------------------------------------------------------------------------- This is a sponsored conversation written by me on behalf of Silk. The opinions, recipe, beautiful food photography and text are all mine. Thank you for supporting brands that support Nosh and Nourish!! I choose them based on what I already cook/create with and feel 100% confident in recommending to you.
Vitamin C Yogurt Parfait Bowl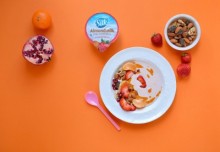 Description
Vitamin C Yogurt Parfait Bowl
Ingredients
5 1⁄3 ounces Silk Strawberry Yogurt Alternative
1 clementine (peeled and separated into slices)
1⁄4 cup trail mix with almonds, walnuts, and dried strawberries
---FOR THE SAUCE--- (optional)
2000 milligrams vitamin C powder
1 tablespoon Silk unsweetened almondmilk
1⁄8 teaspoon Color by Nature pink dye (optional)
1⁄8 teaspoon Color by Nature yellow dye (optional)
Instructions
Stir together sauce ingredients. Set aside.
Add yogurt to a shallow bowl.
Swirl on the sauce (optional).
Adorn with sliced strawberries and clementines. Sprinkle on some trail mix. Enjoy!
Yields 1 Serving