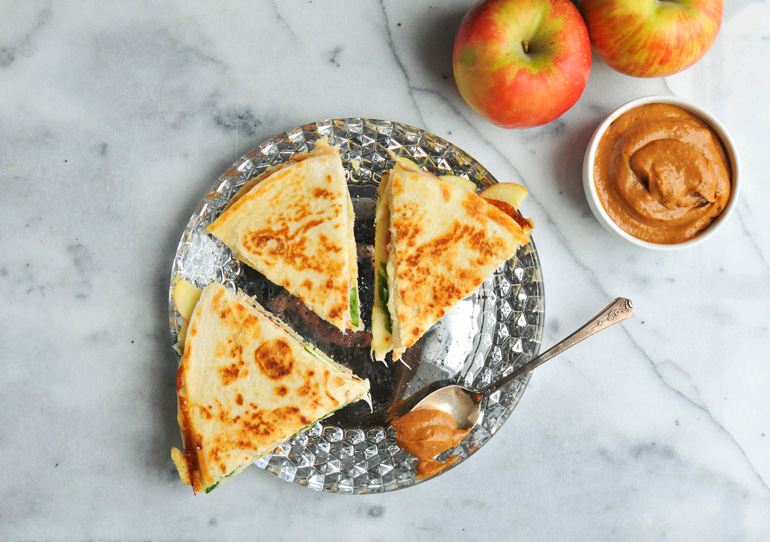 Quesadillas are an easy go-to weeknight meal --- they're hot, melty, stuffed with yumminess, super quick to make, and everyone devours them -- without complaining or arguing. That's my kind of meal!
I know it's almost November, but I feel like the back-to-school craziness and chaos has not quite ended yet. It's taken longer than normal this year to settle into our routine and feel like I'm organized and winning at momhood. Anyone else relate? The one thing that's kept me sane is: easy weeknight meals. Things I can throw together in 30 minutes or less that are relatively healthy, nutritionally balanced, and even my pickiest eaters will finish. These turkey apple quesadillas are the perfect example. They're packed with protein, calcium, fiber, vitamins C & K, folate, and more. Annnnnnnnnd, they only get one pan dirty too, so clean-up is a breeze!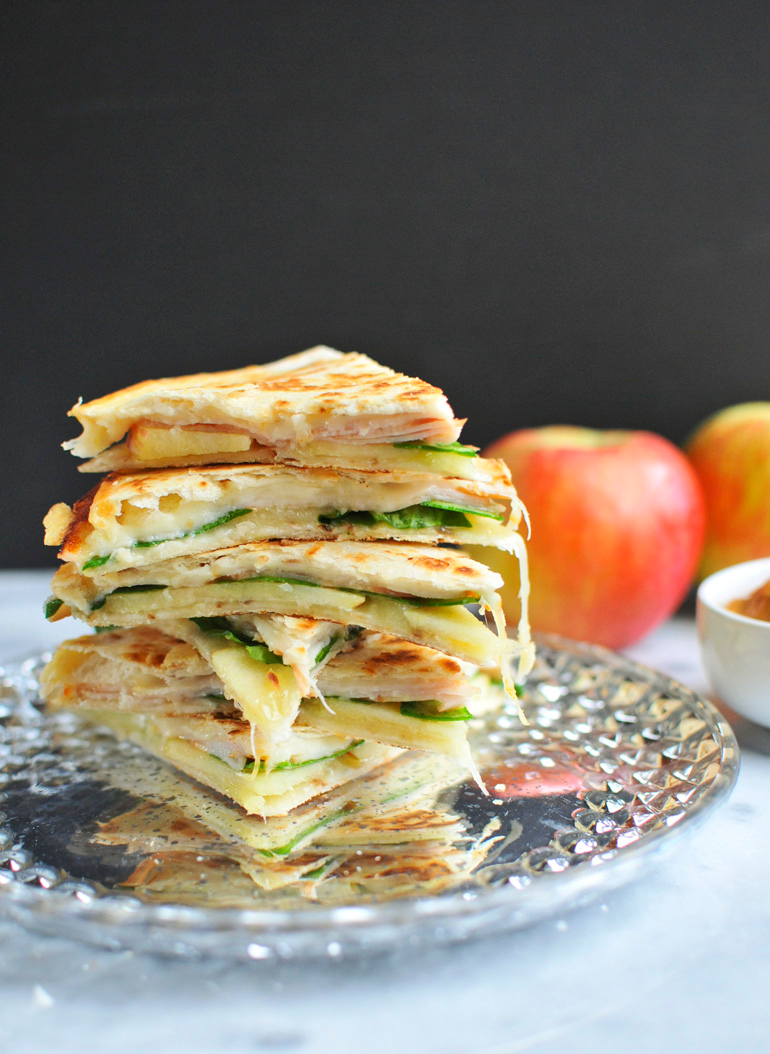 The other great part about quesadillas is that you get to dip them in even more yumminess. Forget plain ol' sour cream. I've sophisticated things, while still keeping it super simple, by creating this creamy pumpkin bbq dipping sauce that features:
plain Greek yogurt (instead of sour cream -- I love subbing in Greek yogurt for the added protein boost!) 
KC Masterpiece Kansas City Classic barbecue sauce
perfect-for-the-season pumpkin butter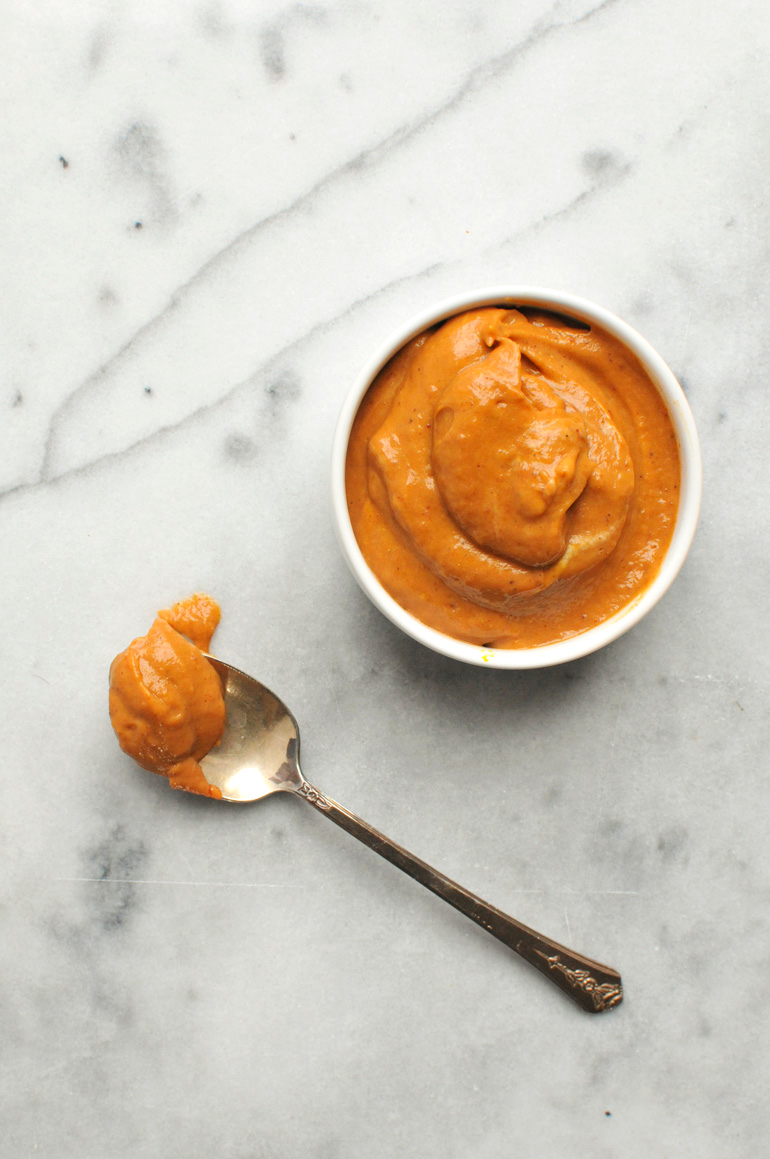 I love that the KC Masterpiece Kansas City Classic barbecue sauce doesn't include high fructose corn syrup -- as so many normally do. Instead it's lightly sweetened with real sugar and molasses.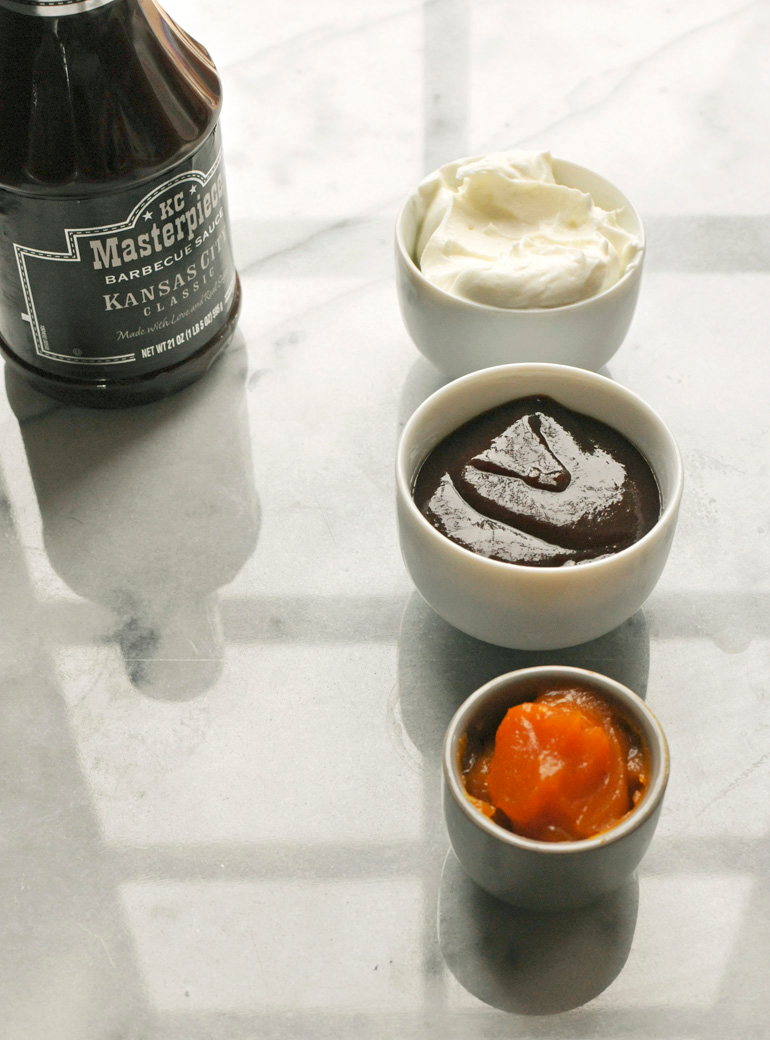 These turkey apple quesadillas are a perfect way to use up leftover turkey after Thanksgiving -- so be sure to pin this for later! They also make great leftovers for your kid's lunchbox. Easy dinner AND easy lunch! #winning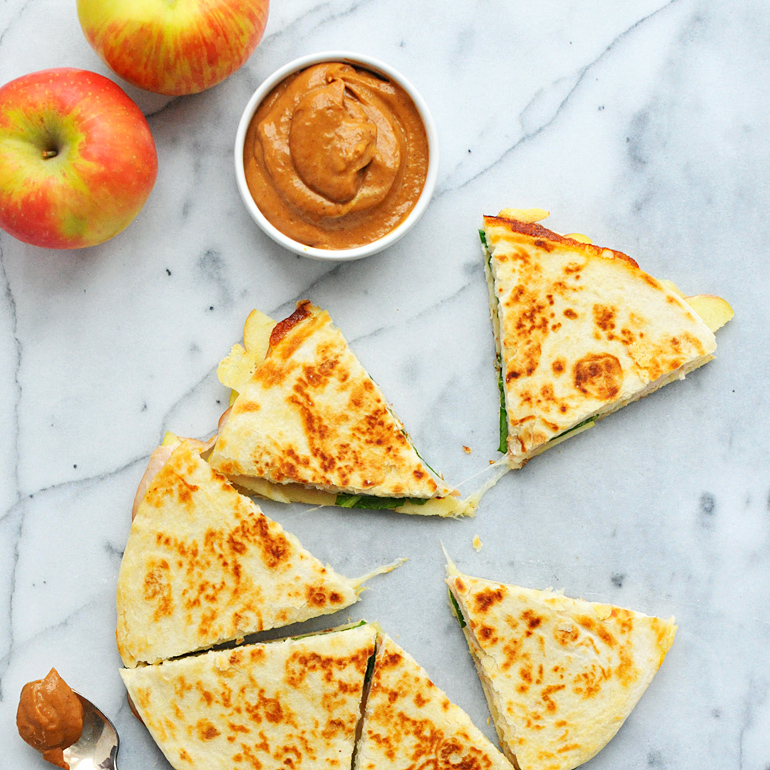 This is a sponsored conversation written by me on behalf of KC Masterpiece. The opinions, recipe, beautiful food photography and text are all mine.
Turkey Apple Quesadillas with Creamy Pumpkin BBQ Dipping Sauce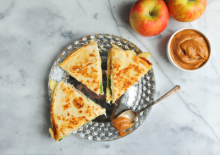 Description
Turkey Apple Quesadillas with Creamy Pumpkin BBQ Sauce
Ingredients
1 organic honeycrisp apple (or sub your favorite apple)
2⁄3 cups shredded white cheddar cheese
1⁄3 cup KC Masterpiece Kansas City Classic barbecue sauce (for dipping sauce)
1⁄3 cup Plain greek yogurt (for dipping sauce)
2 tablespoons pumpkin butter
Instructions
To make the quesadillas: For each quesadilla, place a buttered tortilla face-down in a skillet over medium heat. Then add three slices of Muenster cheese, the turkey slices, the spinach, the apple slices, and the white cheddar cheese, then top with another tortilla. Cook (on both buttered sides) until the tortilla is golden brown and the cheese is melted, approximately 3 or 4 minutes per side. Slice into triangles.
To make the sauce: In a small bowl, combine the sauce ingredients (BBQ sauce, Greek yogurt and pumpkin butter). Serve alongside the quesadillas for dipping.
Yields 2 Servings