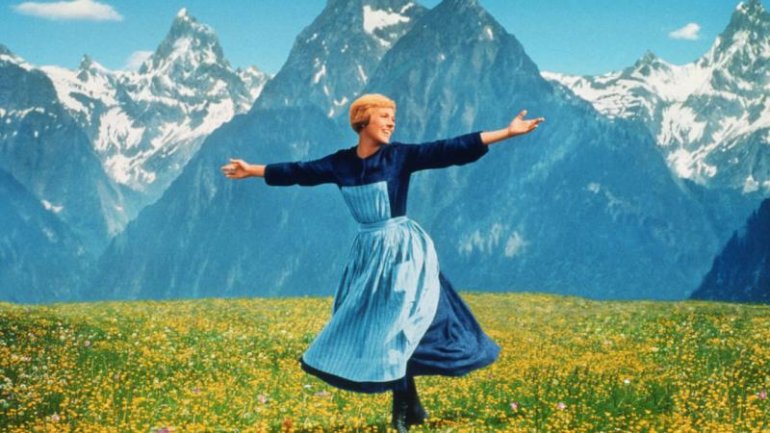 I can't help but hum and want to start skipping and twirling through a field when I read those words :)  Am I crazy?  Maybe... But there's something about that song, those mountains, industriously crafting children's clothing from heavy curtain fabrics, etc... that just makes me smile :)              I thought for today's post I'd shake things up a bit and highlight a few of my favorite things (some food/kitchen related, some not). So I introduce to you the first "Five Favorites' Friday." 
1) Favorite Kitchen Appliance:
This is an easy one!! My Breville Juicer.  I have the Juice Fountain, which *sometimes* goes on sale on Amazon for $99!  (Otherwise it's $184 - sad face)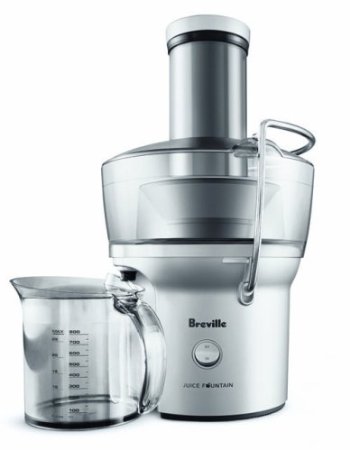 2) Favorite Beauty Product:
Right now I'm loving my new mascara!!  I have such a hard time picking one out, and usually it's just an ennie meenie mynee mo deal.  This method has worked well for me, except the time I bought waterproof by mistake!  THAT was awful!  What do I love about my new Illegal Lengths mascara?  I love the length I get, no brainer.  But I also love the brush and how light and separated my lashes feel.  No clumping on these babies!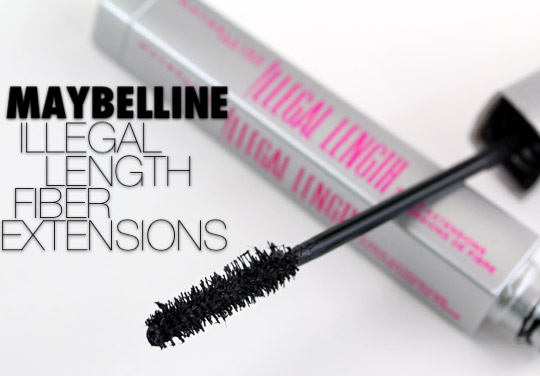 3) Favorite Children's Book:
Definitely the "Piggy Pancake" book, whose true title is: "If you Give a Pig a Pancake" by Laura Numeroff.   Babycakes loves this one, and I do too.  Firstly, I love pancakes, so how could I not love a book about that? and Secondly, I love all of the new vocabulary it exposes Babycakes to.  She is spouting out words like: pour, sit down, window, curtains, plate, bubbles, upstairs, blue towel, tap shoes, piano, hammer, wood, & wallpaper.  Wow, little baby girl!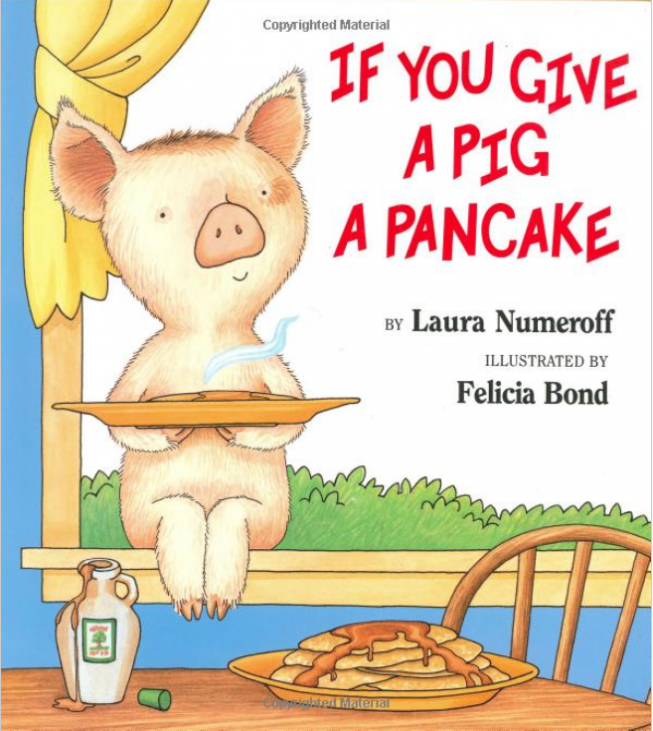 Which reminds me of another children's book story I've been meaning to tell you.  I bought a book called "Baby Happy, Baby Sad."  For some reason I thought I needed to teach Babycakes about her feelings.  What a great way to start explaining to a todller what it means to be happy and sad, through an illustrated book!  Or so I thought.  Here's the book by Leslie Patricelli.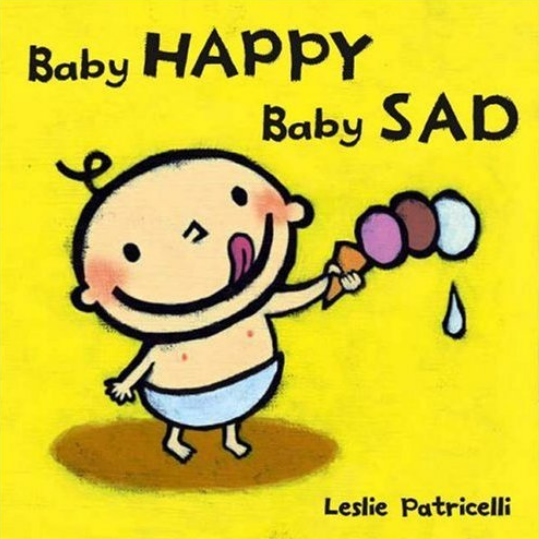 There's juxtaposing pictures on each page with different scenarios showing the baby happy or sad.  For example... page 1 shows a picture of a baby holding and licking an ice cream cone. It reads: "Baby Happy."  On the next page it shows a baby with a sadface standing over a spilled ice cream cone that has gone SPLAT all over the floor. It reads: "Baby Sad."  In fact, those are the only words in the entire book.  So they leave it up to the parents to explain the pictures/situations and why the baby is happy or sad.
So we continue on in the book, and we get to a page with the baby hugging a kitty.  And I say the following to Babycakes:
"Look, baby's happy, he's hugging the kitty cat." 
Pause. And I point to the next page.
"Now baby's sad, the kitty ran away."
(Picture of baby with open arms and kitty running from baby).
And Babycakes bursts into tears.  Not like a few little cries and moving on, tears streaming down her face. Inconsolable.  Yep, I think she understands the concept of "sad" pretty well.  I quickly hid the book out of reach under the couch to be saved for another day (far far away).  She kept saying: "Kitty back" "Kitty back" in between sobs.  Poor little sweetie!
4) Favorite Babycakes'ism:
She's in a phase right now where every morning she opens her door, and stands at the gate (~1 foot outside her door) and yells my name.  Coming, dear, coming.  And when she finally sees me, she proclaims super proudly: "FOUND MOMMA!!" like Christopher Columbus or something.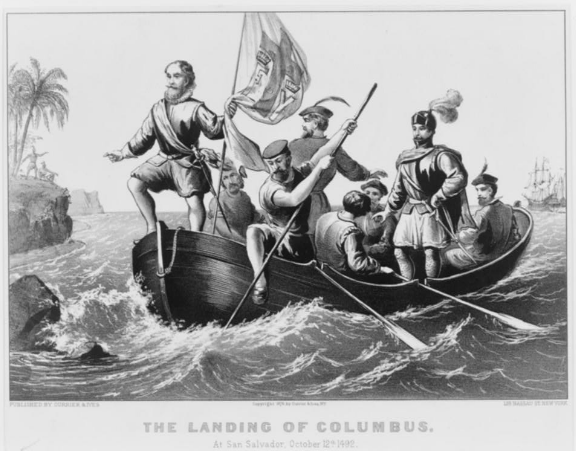 I think it's kinda hilarious.  Yep, you found me.
5) Favorite Song:
I love this song by Britt Nicole right now: "All This Time"
 Questions:
Tell me one (or more) of your Favorite Things in the categories above!
Any suggestions for future "Five Favorites' Fridays"?  Anything you want to know my favorite of?