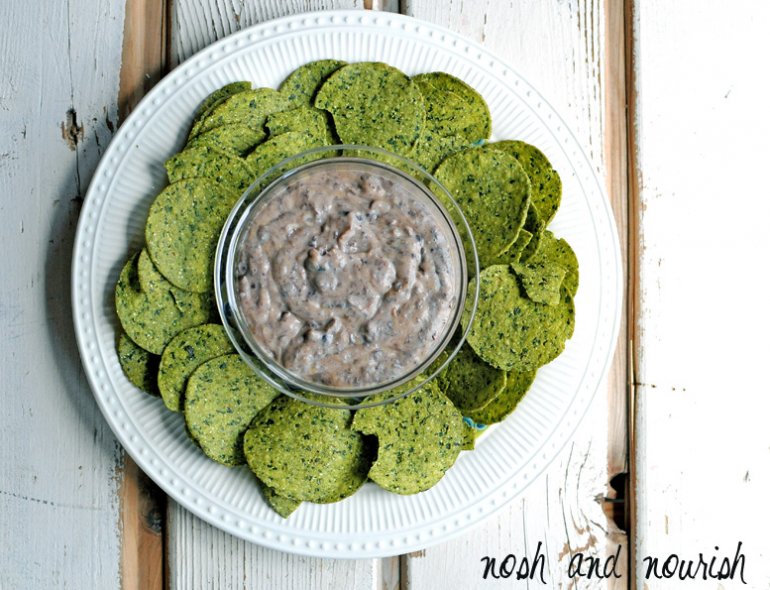 We're not talking about "regular" kale chips that you make in the oven at home like these or these.  Nooooo, we're talking about real chips you buy at the store that just happen to have spinach and kale packed inside.  The Better Chip (whose other flavors I reviewed last year) sent me a sample bag of their new Spinach & Kale Corn Chips since they know I love kale so much. How much do I love kale? Enough to include it as one of my top 6 nourishing add-ins in my new #ecookbook, enough to write a round-up post with 10 recipes that all feature kale including soups, juices, bread, and even pancakes, and enough to eat it multiple times a week.
Egg Scrambles w/Kale:
I eat egg scrambles with sauteed kale at least 2 - 3 times a week!! This was my breakfast today: 2 eggs, garlic-sauteed kale, organic grape tomoates, sugar snap peas, a sprinkle of cheddar, and a dollop of hummus.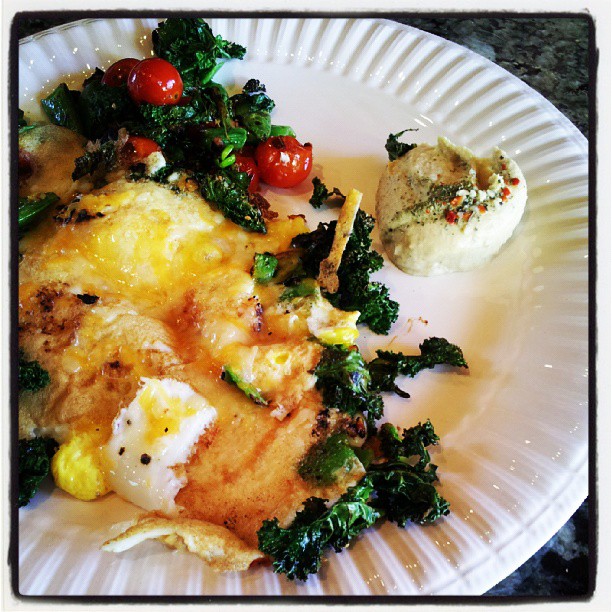 A recent dinner: 2 eggs, 2 pieces of ham, a slice of cheddar jack, sauteed kale, and a dollop of cucumber ranch.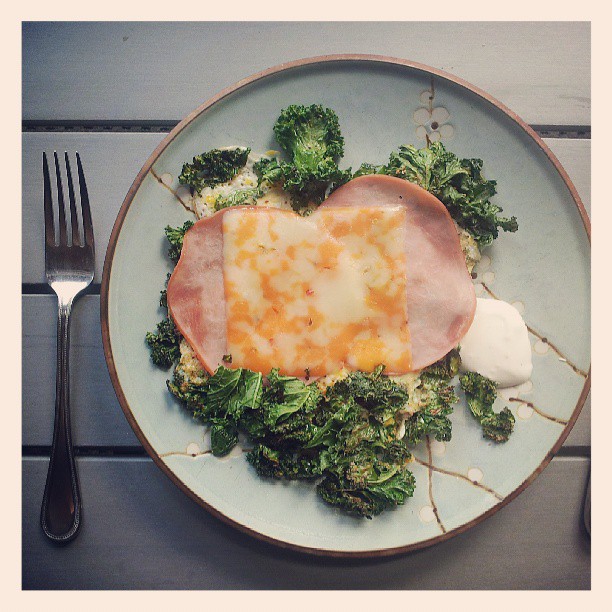 Lunch with a view: egg scramble with sauteed kale, plus a side of blueberries and greek yogurt.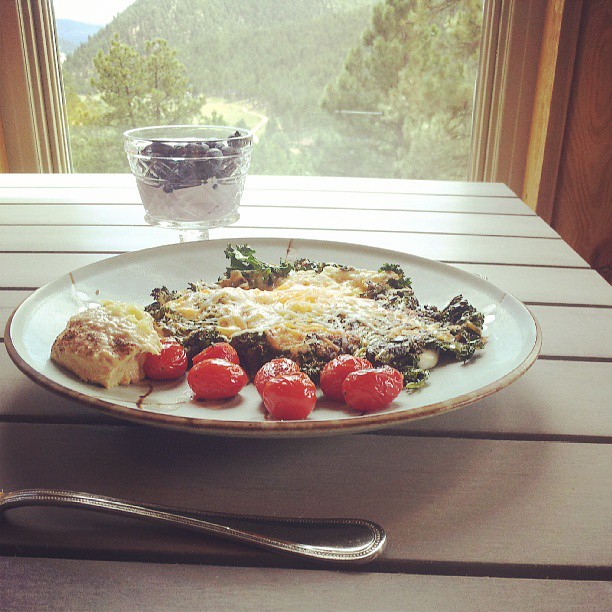 But back to chips...
Overall these chips were good. The kale flavor was definitely strong and I couldn't really see myself sitting on the couch chomping these down plain (which I probably would never do anyway -- but Dear Hubby has been known to eat half a bag of Salt & Vinegar chips in one sititng).  But as a backdrop for dip, they were perfect!  They are a nice thickness -- not too thin, not too thick.  They're also non-GMO verified.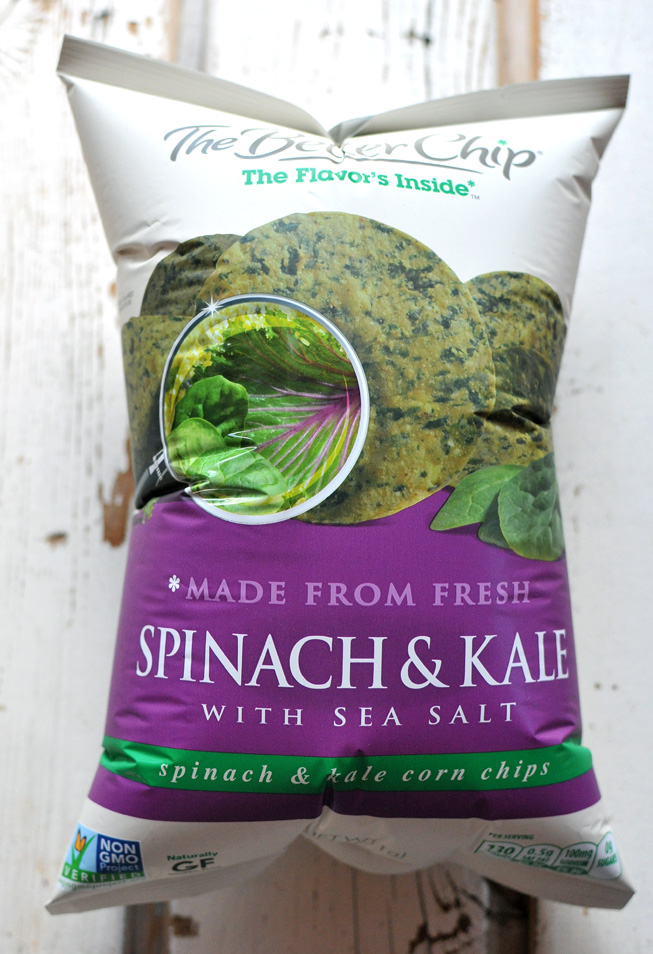 As for the hummus, the black beans were a nice subsititution... and increased the sophistication of this appetizer.  Try it at your next football gathering. Move over Salt & Vinegar chips!!!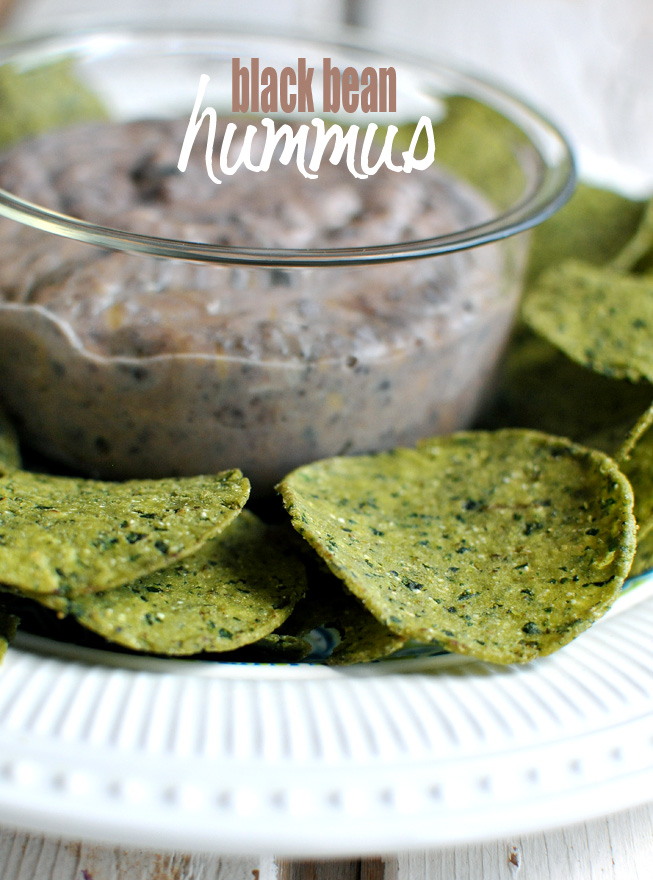 And last, but not least...the winner(s) - yep, I picked 2! - of the #ecookbook giveaway:


And if you didn't win, don't fret. You can still get a copy here for just $3.99. :)  #lessthanalatte.
Black Bean Hummus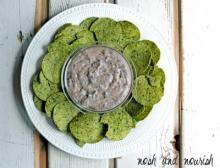 Description
Black Bean Hummus // @noshandnourish
Ingredients
15 ounces Black Beans (drained)
1⁄4 cup Plain greek yogurt
1 teaspoon Spicy Brown Mustard
3⁄4 cups Shredded Cheddar Cheese
Instructions
Open and drain black beans. Put them in a small mixing bowl.
Mash the black beans with a fork or an immersion blender.
Add in remaining ingredients.
Serve with chips, pita slices, or veggies.
Yields 10 Servings