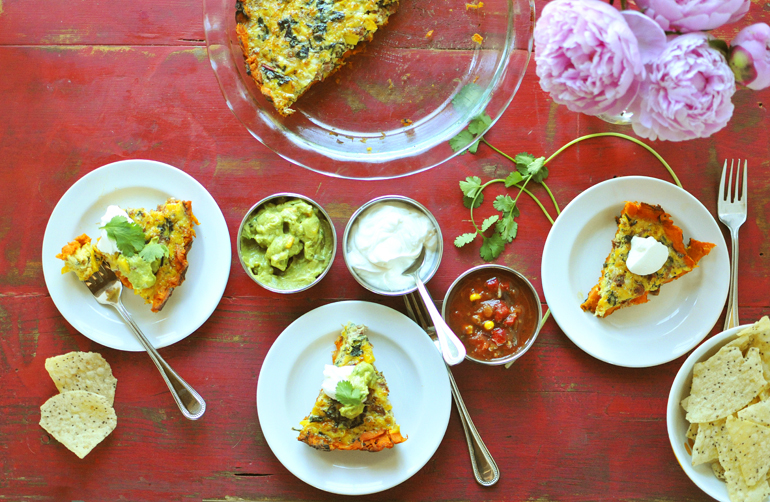 This Southwestern Quiche is a must for an upcoming weekend brunch this summer. You will love its naturally gluten-free crust, made out of Cascadian Farm's organic fire roasted sweet potatoes and its Southwest flavors like jalapeño, cumin, mango, and cilantro. Then, it's topped with Greek yogurt, peach guacamole, and salsa! YUMMATOLA.
There's not much I like more than peach guac, Mexican food, beautiful organic greens, fresh peonies, and my mom. (*not in any specific order). I mean seriously, how gorgeous is this chard?!?! That pink! That green!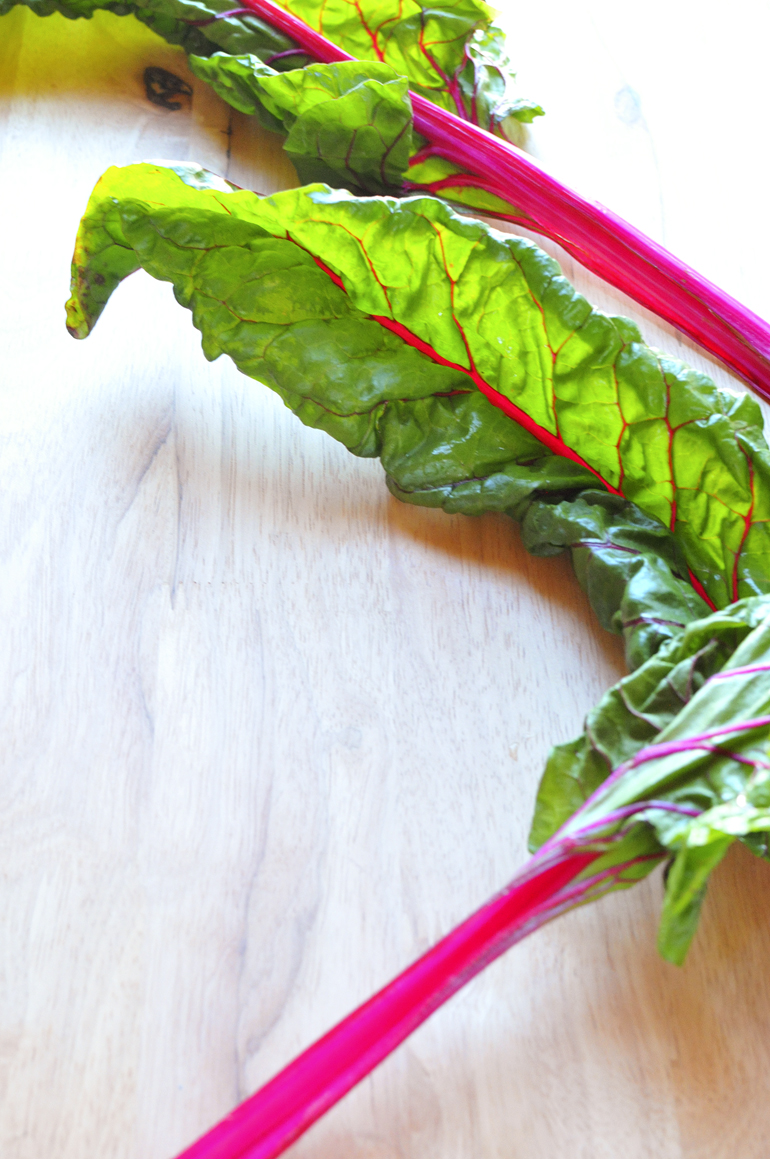 So what does this have to do with my mom? Welllllllllll, besides it being Mother's Day weekend soon (and this being a perfect brunch recipe), it's the first time in over 10 years that she and I have lived in the same city! She and my dad just moved back to Colorado and into their new house. Which means... she got to come over and eat this delicious quiche with me. And then we went on a sunny walk around the lake near my house. The whole thing was heavenly!
I love that I get to share more of my blog work (ehem... food) and life with her.
Look at that perfectly crispy orange crust!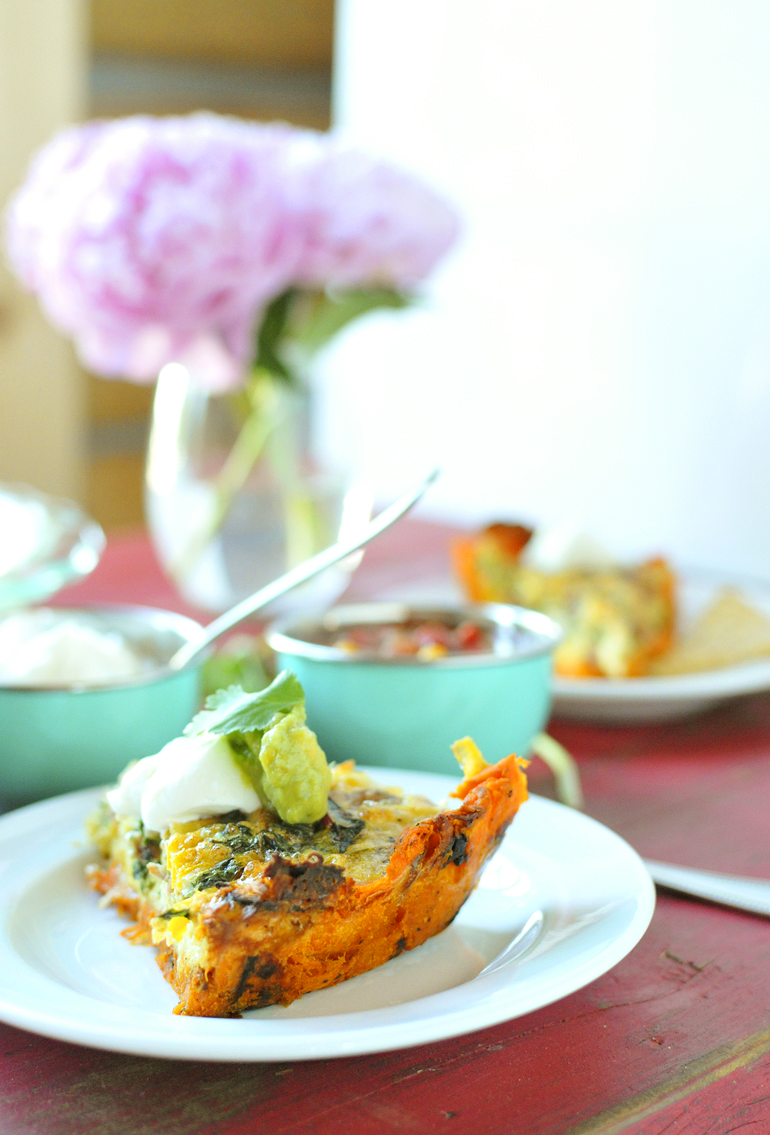 It's been on my to-do list forever to make a potato crust for quiche.
Eggs + Potatoes.
They just go together so well, don't you think? 
I superfood-i-fied things by using sweet potatoes instead of white ones. And I like making up words :)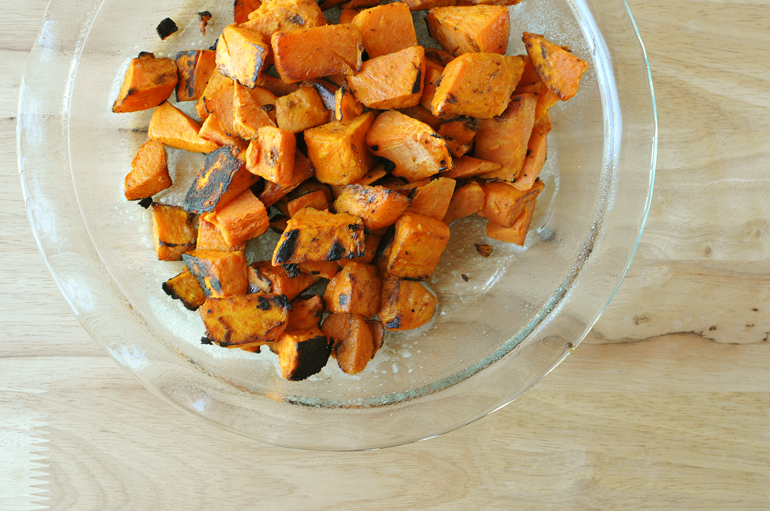 Cascadian Farm's organic fire roasted sweet potatoes work great. I cook them per the stovetop instructions on the bag and then use a potato masher and press them into the pie dish evenly. Then I add a layer of cheese and bake that on for 5 minutes to provide a nice seal so that the eggs don't seep into the sweet potato crust.
Genius, I know.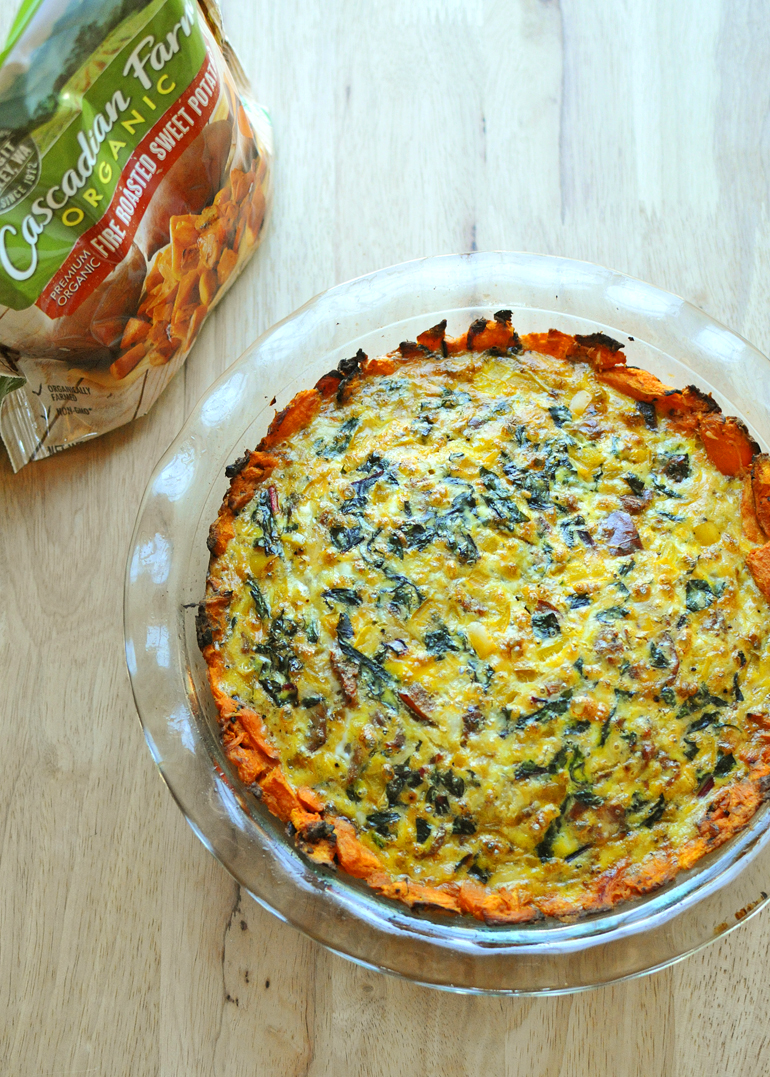 These frozen organic sweet potatoes are also great in my Sweet Potato & Quinoa chili, or as a side dish on their own with ketchup. 
But the first thing you'll want to do with them is make this quiche. 
Sooooooooooo dang good!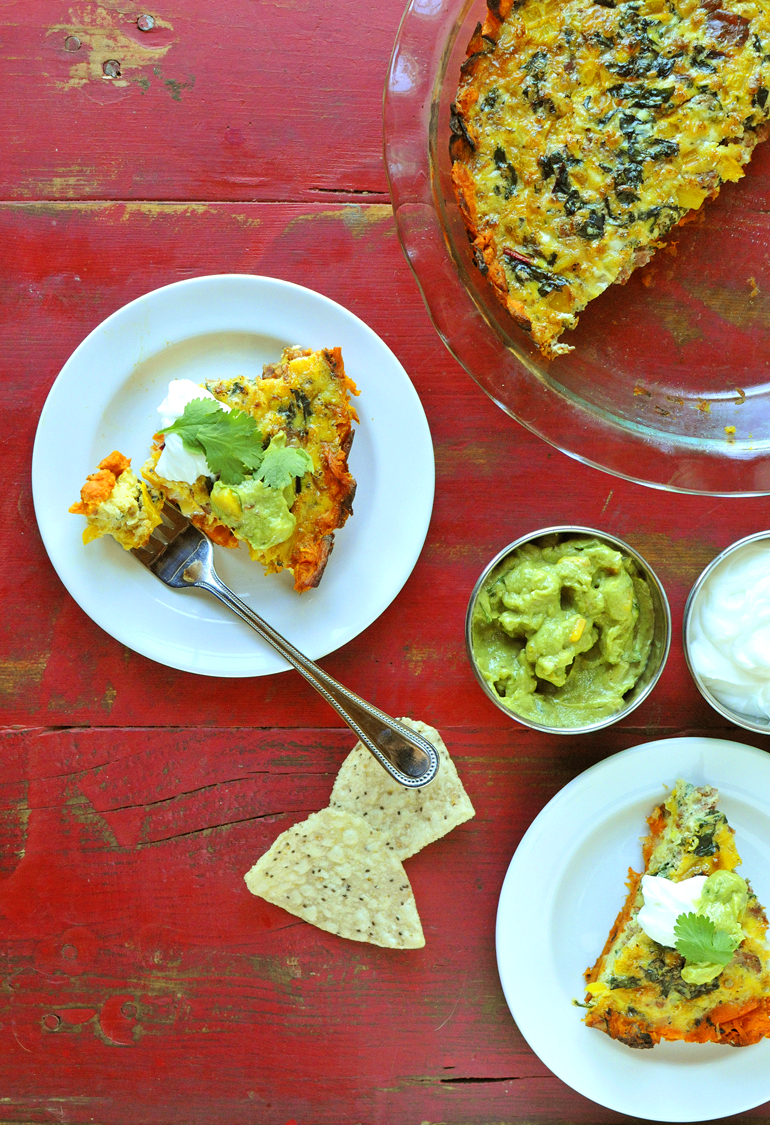 Disclaimer: this is a sponsored post written by me on behalf of Cascadian Farm. The opinions, text, recipe, and beautiful photos are all mine. Thank you for supporting brands that support Nosh and Nourish!! I choose them based on what I already cook/create with and feel 100% confident in recommending to you.
Southwestern Quiche on a Sweet Potato Crust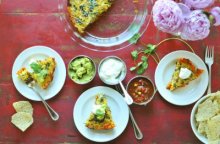 Description
Southwestern Quiche on a Sweet Potato Crust // via Nosh and Nourish
Ingredients
1 package Cascadian Farm Premium Organic frozen Fire Roasted Sweet Potatoes (16oz bag)
2 tablespoons organic olive oil
1 cup organic shredded Mexican cheese (divided)
1 1⁄2 cup diced swiss chard (or sub your favorite greens - spinach or kale would work too)
1⁄2 yellow bell pepper (diced)
1⁄2 tablespoon Minced Garlic
2 cooked mango jalapeño chicken sausages (approx 3 ounces each)
1⁄4 teaspoon ground pepper
1⁄3 cup Milk (or sub cashewmilk)
Notes
For topping (optional but recommended!):
cilantro
5oz plain Greek yogurt
1/2 cup salsa
1/2 cup peach guac
Instructions
Preheat oven to 375 degrees.
Cook Cascadian Farm sweet potatoes, according to package: combine 2 tbsp olive oil, 3 tbsp water, and sweet potatoes in a large skillet over medium high heat. Cover and cook for 12 -15 minutes until cooked through.
Then, remove the sweet potatoes from heat and place them in a greased 9" deep dish pie plate. 
Use a potato masher to mash them into small chunks. Then use your hands to press the sweet potatoes into the pan, evenly on the bottom and sides to form the crust. 
Sprinkle 1/2 cup mexican cheese into a thin layer on the sweet potato crust. Bake for 5 minutes, until cheese is completely melted. Then, remove from heat.
In a large skillet over medium heat, saute the swiss chard (greens) with the bell pepper, garlic, and cumin. 
In a large mixing bowl, combine the sauteed greens and bell pepper, cooked chicken sausage, eggs, milk, remaining mexican cheese, salt, and pepper, Then pour the mixture into the prepared partially baked crust. 
Bake for another 45 minutes. Eggs should be set (not jiggly) and top should be lightly browned when finished. 
Top with: cilantra, Greek yogurt, peach guac, and salsa!
Yields 8 Servings