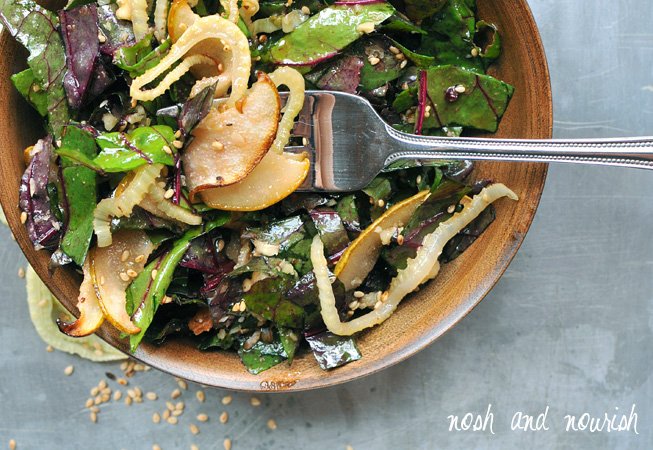 I am one week into Sherrie's Lean/Green 21 day program (I've done it once before and you can read all the fabulous details here)... she is lovely, vibrant, and such an awesome health coach! I highly recommend her program.  I'm learning new things this time around too, and today specifically, I feel the best I have in literally months!! And I have her to thank for it. Anyways, part of the first few days is setting goals for yourself and this time I wanted to think outside the box. I came up with four:
Drink one green drink (smoothie or juice) per day.
Try at least one new food.
Exercise at least 4 days a week (45 min).
Have a toddler-less lunch with a girlfriend.
Which brings me to fennel...
I had never tried or purchased fennel in my life. But it looked so interesting at the store! Purchasing it was only half the battle though. Confession: I've bought other fruits and vegetables to "try" before and just let them sit and sit and sit in the fridge until they went bad (like brussel sprouts, lol). That wasn't going to happen this time! Here's an instagram pic of the weird/interesting looking vegetable: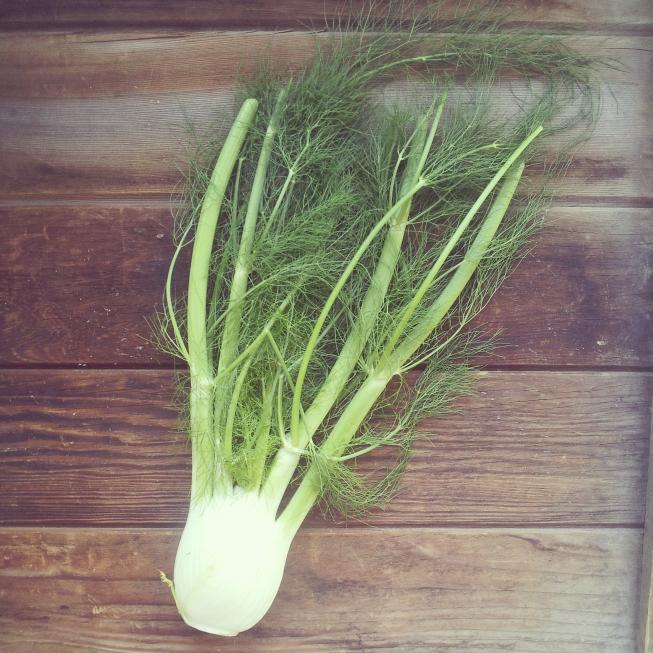 I did a little research and you can eat it raw or cooked, but when it's raw it has a distinct licorice-y taste. And I HATE licorice! Sooooo, I opted for roasting the fennel bulb in thin slices along with some pear.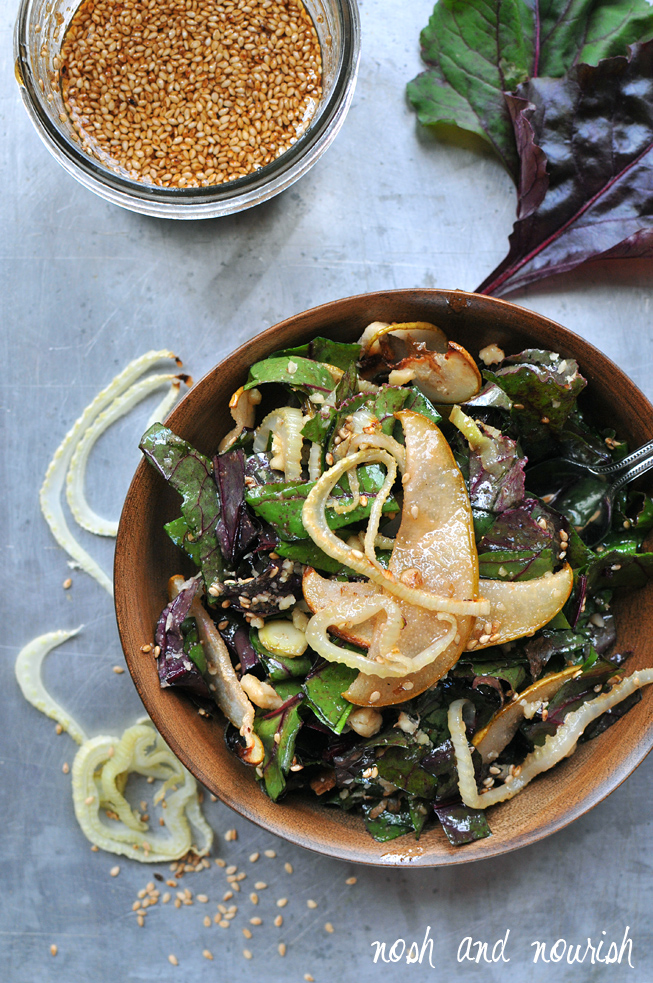 I handpicked these beet greens from my garden and threw together a simple sesame vinaigrette which I thought might balance the flavor of the fennel if it was too strong. (It wasn't).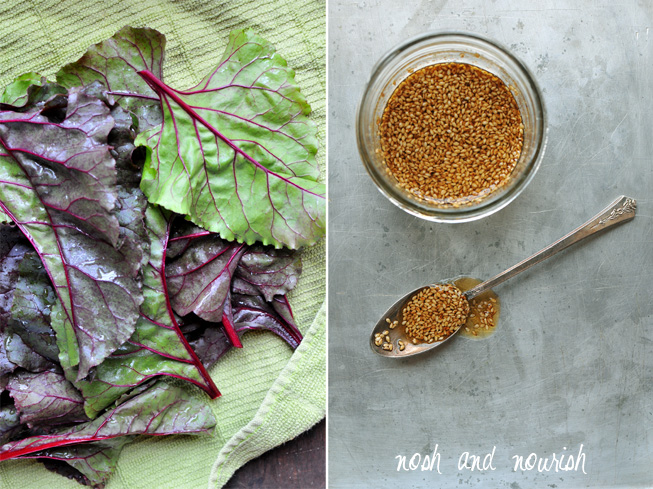 I could seriously eat this salad all day! It was so delicious. The perfect balance of flavor, textures, and nutrients... if you've never had fennel before, this would be the perfect recipe to start with!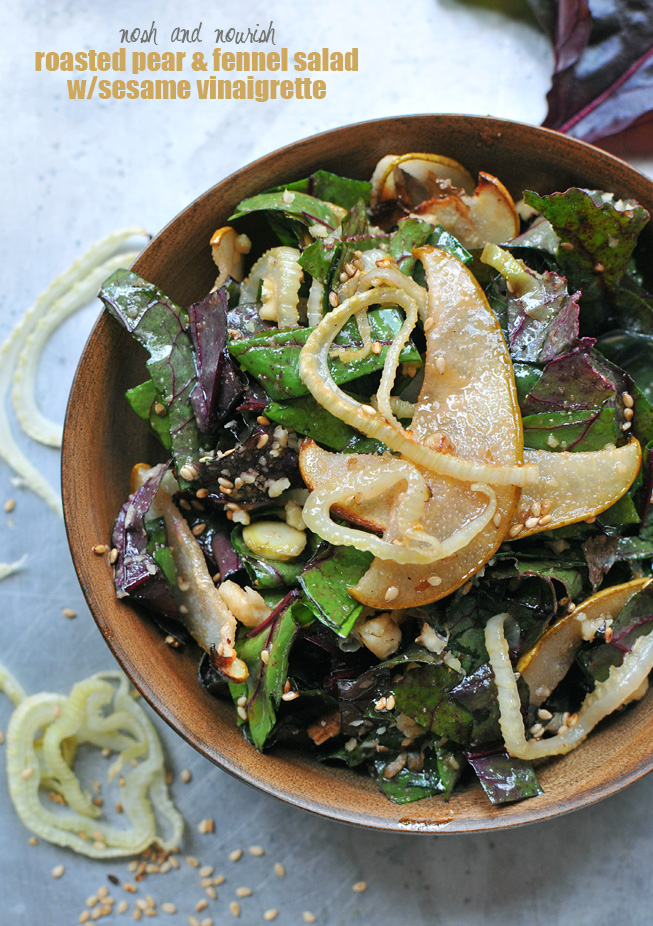 Questions:
Have you ever had fennel before?
Do you ever try new fruits/veggies, or do you tend to stick with what you know?
Roasted Pear and Fennel Salad w/Sesame Vinaigrette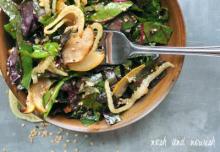 Description
Roasted Pear and Fennel Salad w/Sesame Vinaigrette // via Nosh and Nourish
Ingredients
2 tablespoons toasted sesame oil
2 teaspoons Garlic Powder
2 teaspoons Dark Amber Maple Syrup
1 tablespoon toasted sesame seeds
4 cups diced beet greens (or sub your favorite greens)
2 tablespoons Walnuts (coarsely chopped)
Instructions
Preheat oven to 425 degrees.
Thinly slice the fennel bulb and pear. Lay on a parchment paper covered cookie sheet in a single layer. Roast in oven for 15 minutes.
Combine the sauce ingredients in a small bowl (sesame oil, garlic powder, rice vinegar, soy sauce, maple syrup, and sesame seeds).
Dice the beet greens, then mix everything together in a large bowl: greens, roasted pear, roasted fennel, walnuts, and vinaigrette.
Enjoy!
Yields 2 Servings