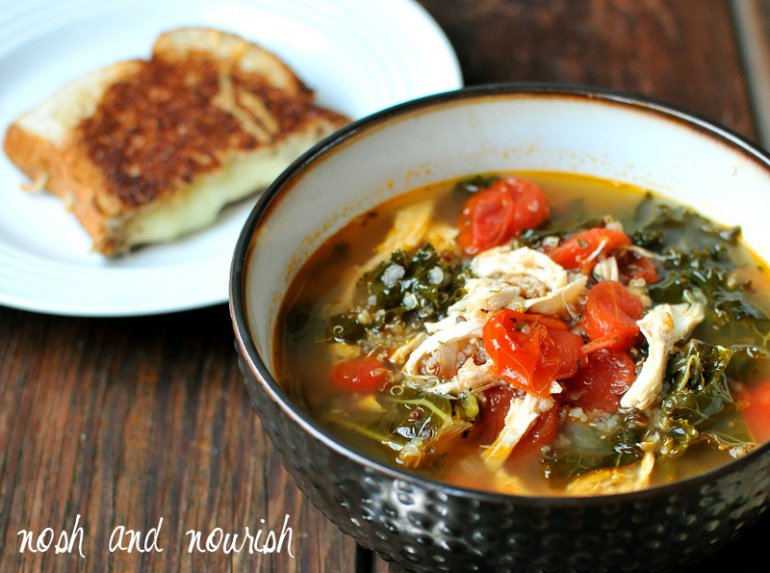 So I was watching "The Kitchen" the other day on the Food Network and they mentioned that the top three search words on their site are:
These are currently the most popular foods that people want to cook with
. Well, I've got you covered with this new Tuscan Chicken Soup, because it has all three in one recipe! I use kale and quinoa all the time, and have round-up posts for both: Kale
here
. Quinoa
here
. And they both happen to be superfoods in my new
cookbook
 as well! 
Introducing Tuscan Chicken Soup:
This hearty Italian soup is packed with protein and over a full day's worth of vitamins C, A, & K!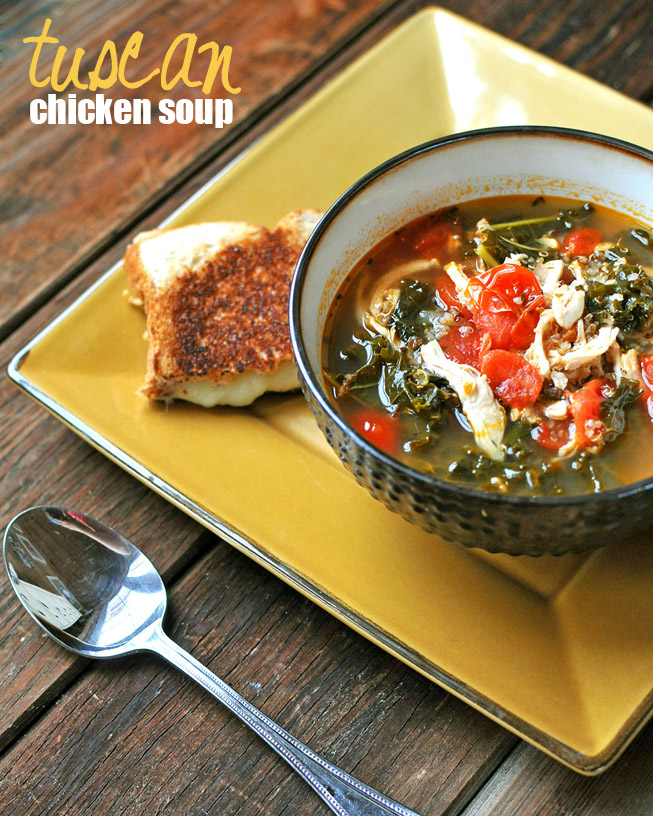 On its own or served with provolone/parmesan grilled cheese, this meal is sure to please everyone at the table.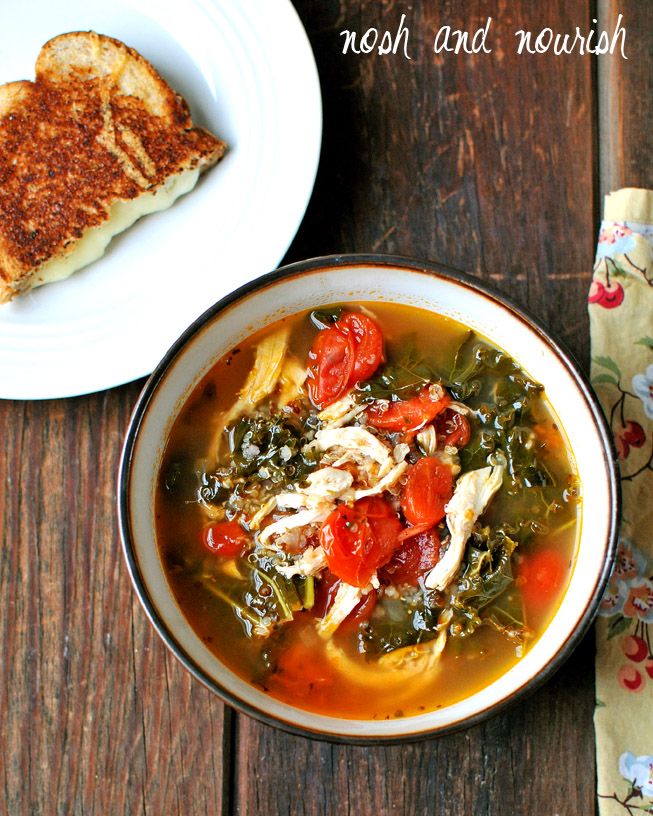 Tuscan Chicken Soup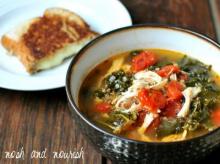 Ingredients
4 cups Diced Kale (stems removed)
1 tablespoon Minced Garlic
2 tablespoons WHITE Balsamic Vinegar
2 Chicken Breasts (boiled & shredded)
Instructions
In a large stock pot over medium high heat, heat up olive oil. Then add diced onion, diced kale, and minced garlic. Saute for approximately 6 minutes, until onion is slightly browned.
Add in remaining ingredients, except for chicken. 
In a separate pan, boil the chicken breasts for approximately 10 minutes or until cooked through.  Then let cool for 10 minutes before shredding with a fork or by hand. Then add it into the soup. 
Let the soup simmer for 30 minutes. 
Serve with provolone/parmesan grilled cheese (optional). 
Yields 6 Servings