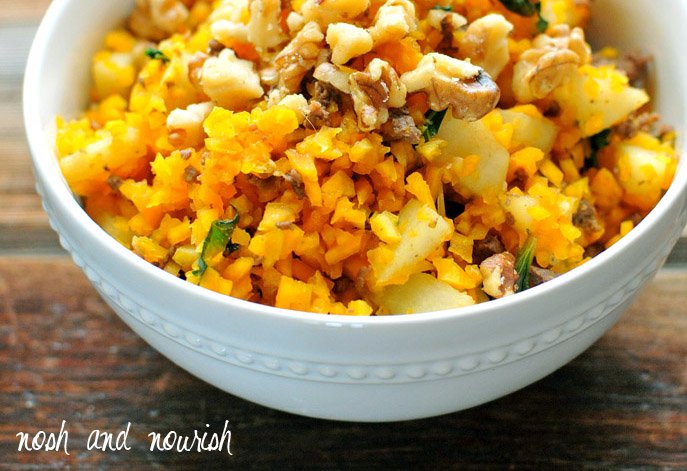 I made you rice.... out of butternut squash! I know it sounds weird, but it has an amazing texture and a very mild flavor that is perfect for fall.  You start by spiralizing the butternut squash into long thin spirals. Then you pulse it a few times in a food processor to make the perfect little rice-like pieces. (My friend Ali at Inspiralized.com has a helpful how-to-video at the bottom of this post.) I love butternut squash because it is SOOO versatile!  I use it in mac & cheese, hidden in brownies, in soup, in health(ier) pecan pie, and now as the primary ingredient of a main dish!
Introducing Pear, Walnut, & Maple Kale Butternut Squash "Rice":
This dish has a great balance of textures with the "rice", the walnuts, the roasted pears.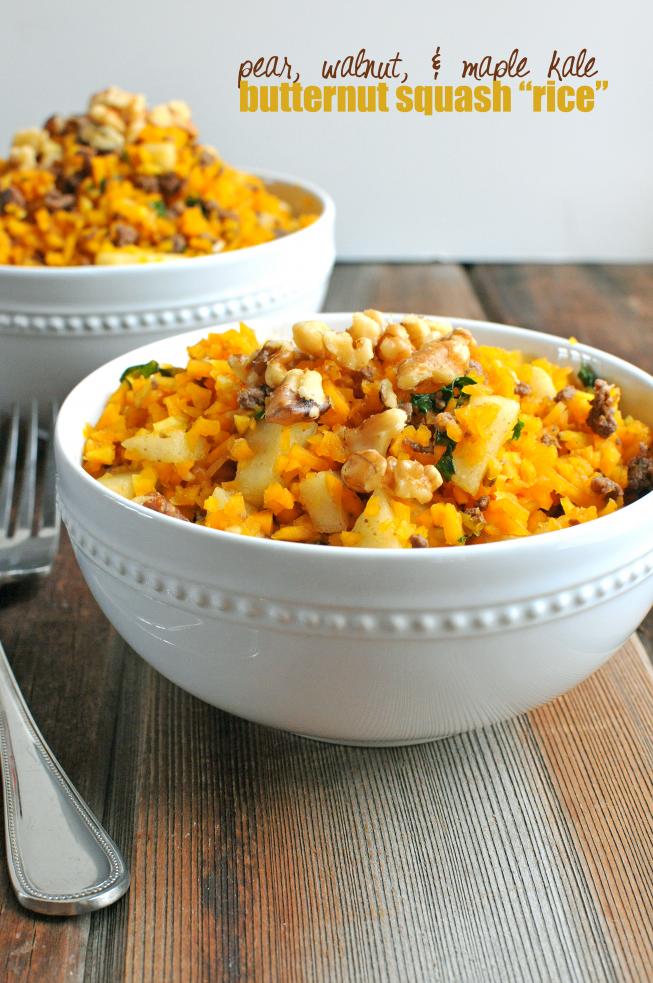 This bowl of "rice" is:
a little sweet
a little savory
packed full of good-for-you things
overflowing with Vitamin A
gluten-free
dairy-free
completely satisfying
a great way to eat more veggies!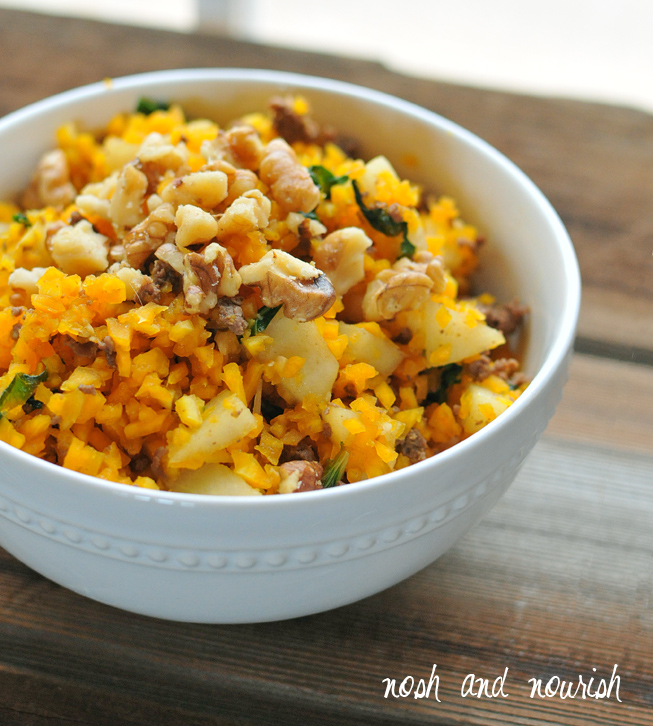 The maple, soy, and orange flavors accentuate the natural flavors of the squash. Using the spiralizer is such a great way to get more veggies in your diet! I bought this one on Amazon. (only $33)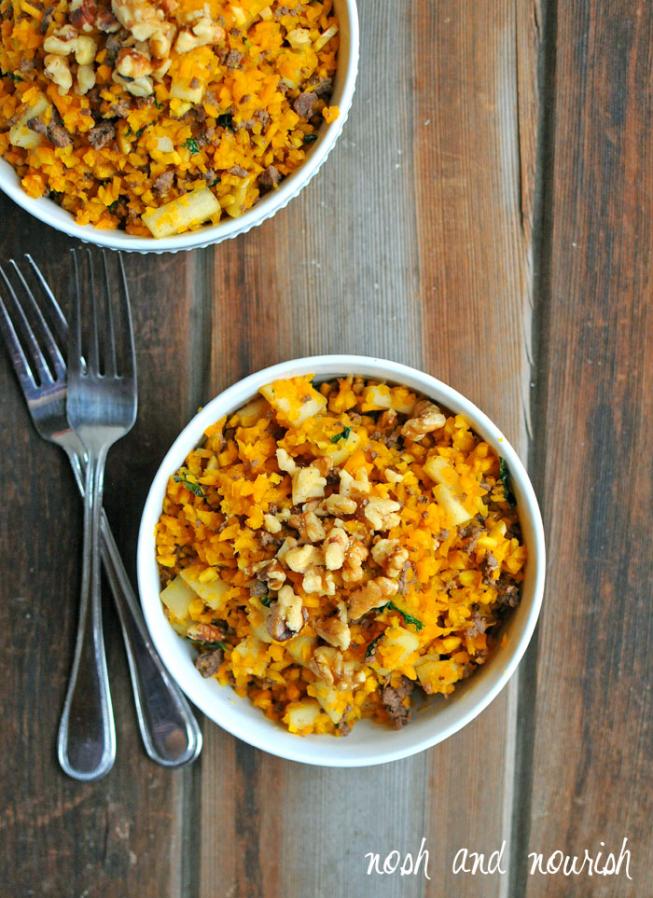 Or try my other recipes using the spiralizer:
Butternut Squash "Rice"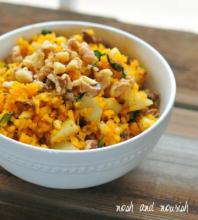 Description
Pear, Walnut, & Maple Kale Butternut Squash "Rice"
Ingredients
2 Field Roast vegan sausages (I love the sage apple variety!)
1 cup de-stemmed kale (diced)
4 cups butternut squash rice (made from 1 large butternut squash)
2 tablespoons Dark Amber Maple Syrup
2 tablespoons Soy Sauce (or sub liquid Bragg's)
1⁄3 cup Walnuts (coarsely chopped)
Instructions
Use a spiralizer to turn the butternut squash into long spirals. (There's a how-to-video at the bottom of this post!!) Then place the spirals into a food processor and pulse it until it's broken into small little pieces that resemble rice. Set aside.
In a large skillet over medium-high heat, brown the sausages, stirring frequently.
Add in the diced kale, coconut oil, and minced garlic. Saute for an additional 5 minutes.
Stir in the remaining ingredients, including the butternut squash rice. Cook for 10 minutes, or until heated through.
Serve immediately.
Yields 3 Servings