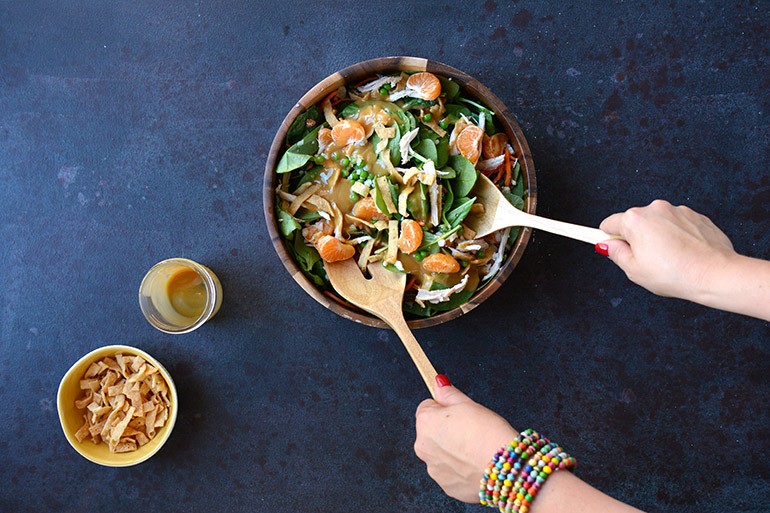 This Orange Chicken Salad with almond butter dressing is a quick and easy weeknight dinner that the whole family will love! Hearty enough to be a main course, it's packed with protein and healthy fats and a generous dose of vitamin C thanks to Darling Clementines®!
Is your family crazy for clementines, like mine?
We buy a bag almost every week... and they are gone in no time. They're perfect in lunchboxes (like this one and this one and this one). They are great as part of an after-school snack. And they are a fabulous addition to dinner meals too! Clementines are so super delish and super versatile! And did you know they're available year-round thanks to the diversity of Darling Clementines' growers?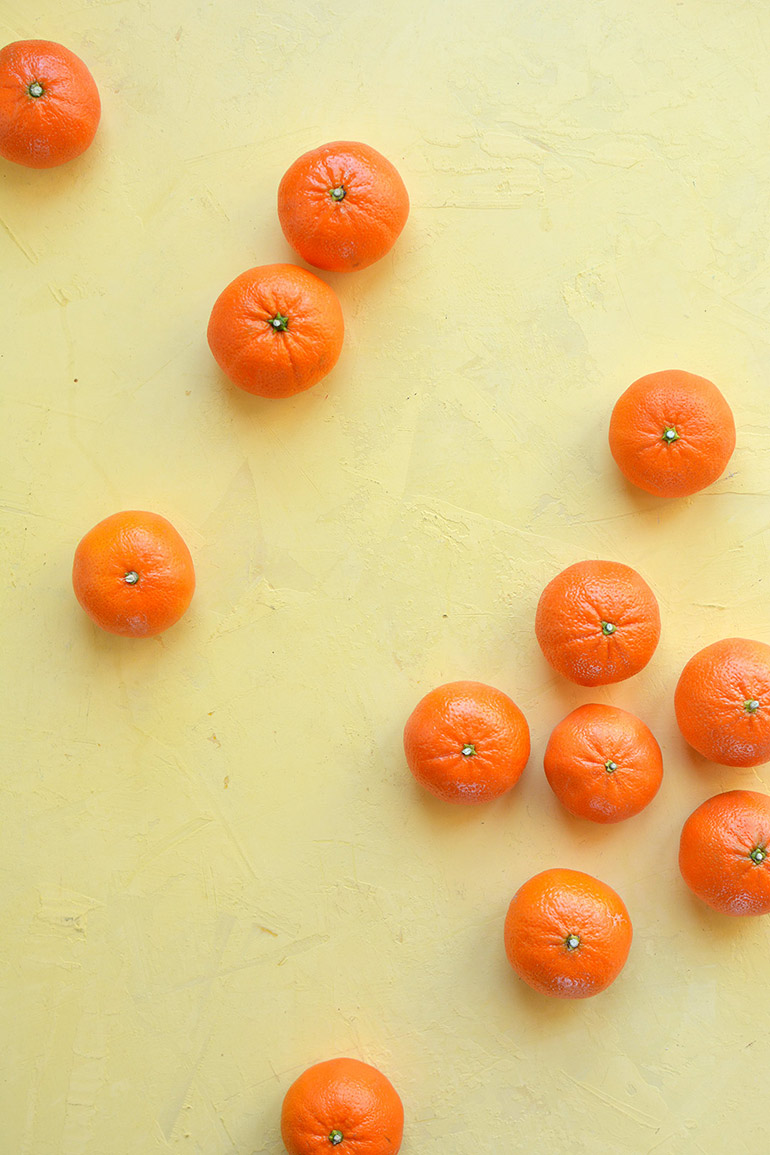 I don't know about you, but we are in super busy back-to-school mode right now. We're trying to adjust to the new schedule and keep our heads on straight between homework, signing up for after school clubs, forms, forms, and more forms, packing lunches, squeezing in doctor's appointments, etc --- so easy, healthy dinners are more important than ever right now. That's where this orange chicken salad comes in.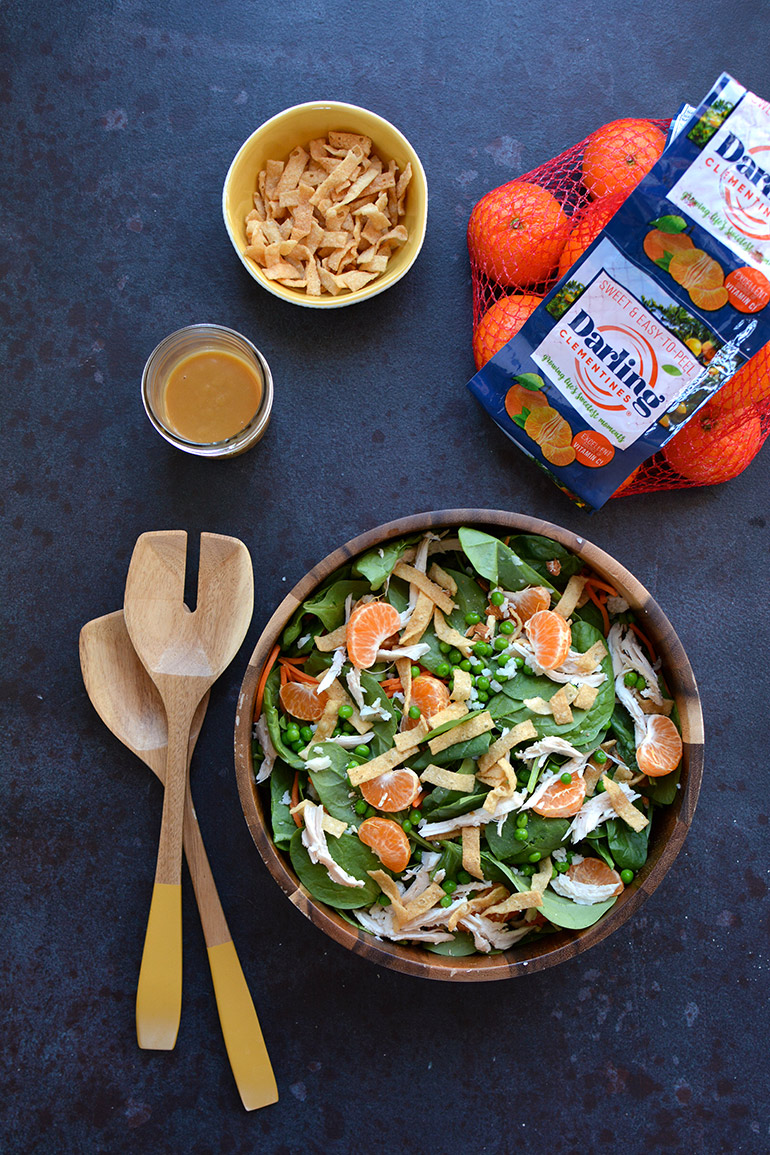 If you take the shortcut that I like to (buying an organic rotisserie chicken), this meal is ready in like 12 minutes flat! The longest part is stirring together the dressing ingredients, and chopping the water chestnuts. I am in LOVE with this chopper.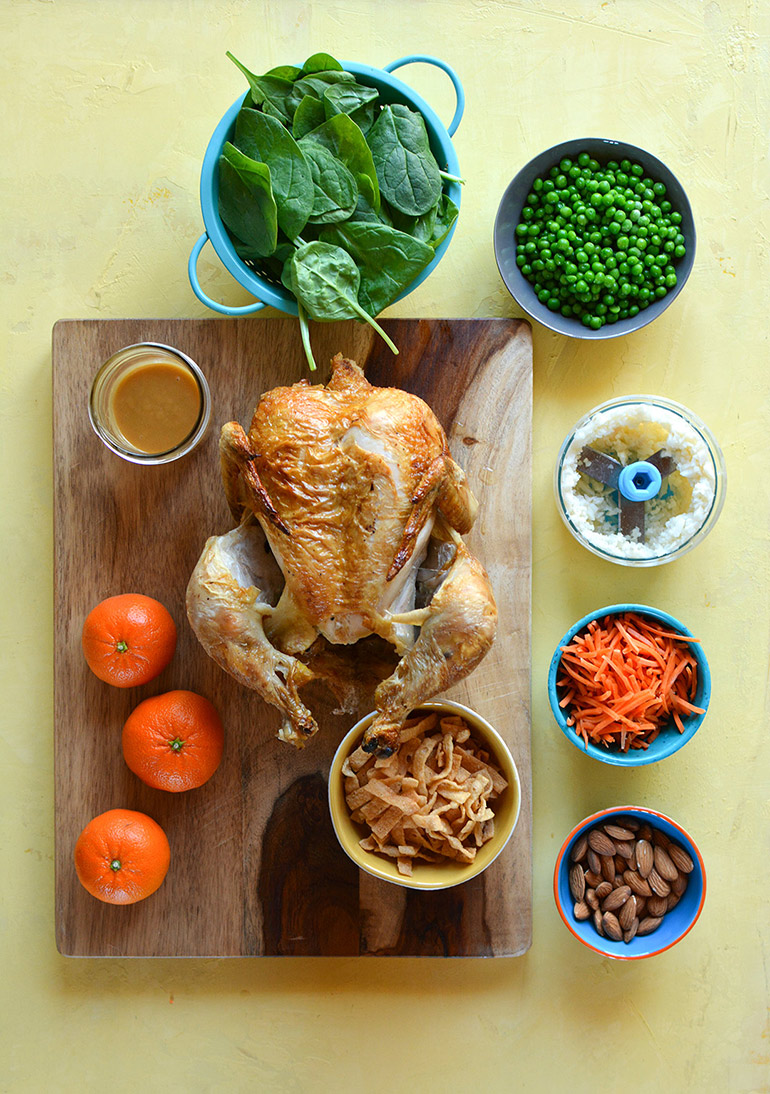 This salad is:
pretty + vibrant
totally satisfying
a great mix of textures
The crispy wontons and coarsely chopped almonds give the salad a great crunch!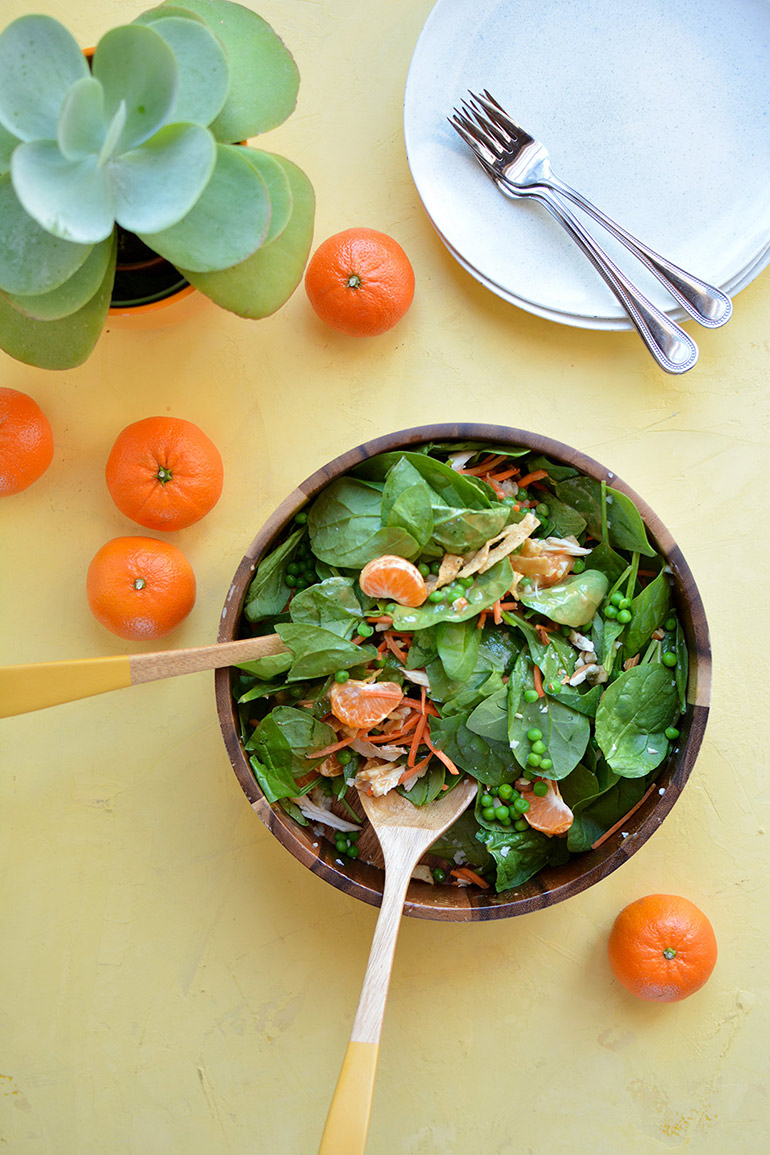 For extra flavor, I add clementine JUICE to the dressing as well as clementine slices on top of the salad! Packed with juicy sweetness from the best citrus groves around the world, Darling Clementines® have been a part of life's sweetest moments for over 28 years. And now they want to sweeten up fall by giving one lucky winner a $500 gift card + $500 to your charity of choice. You can enter their "Squeeze the Day" sweepstakes here!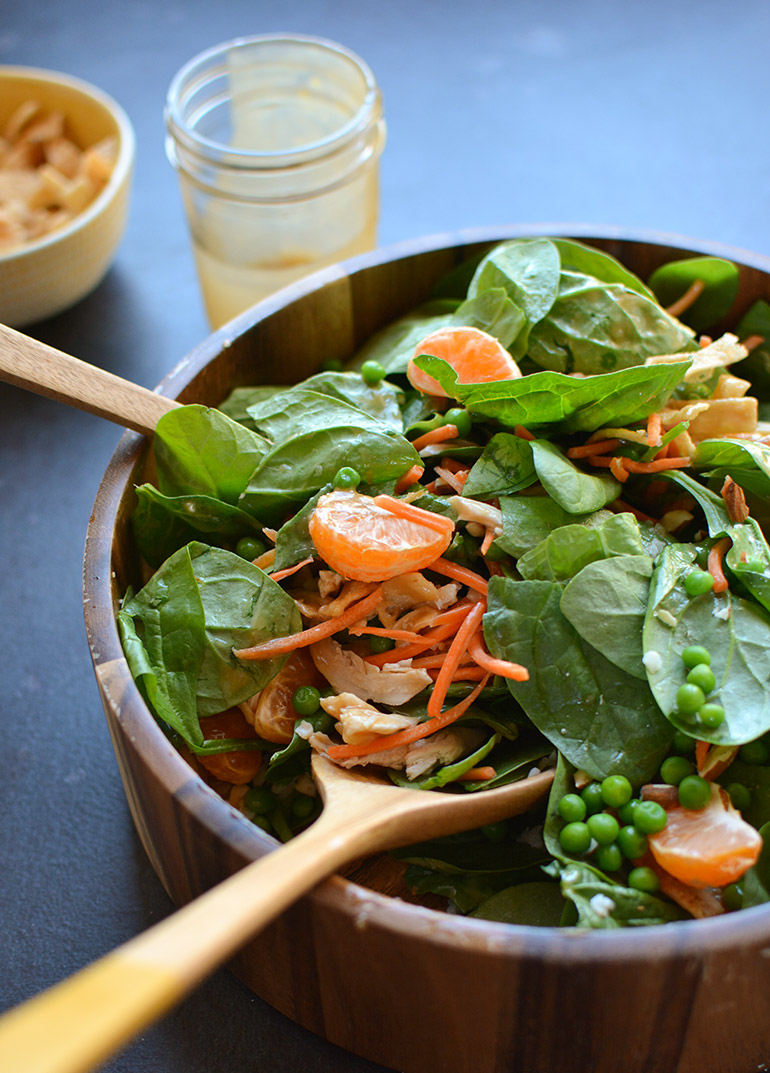 ///////////////////////////////////////////////////////////////////////////////////////////////////////////////////////////////////////////////////////////// Disclaimer: this is a sponsored post written by me on behalf of Darling Clementines. The opinions, text, recipe, and beautiful photos are all mine. Thank you for supporting brands that support Nosh and Nourish!! I choose them based on what I already cook/create with and feel 100% confident in recommending to you.
Orange Chicken Salad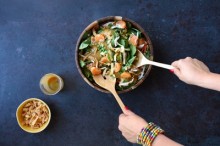 Ingredients
1⁄2 teaspoon freshly grate ginger
2 tablespoons toasted sesame oil
2 tablespoons Almond Butter (or sub peanut butter)
1 tablespoon rice vinegar
8 cups baby spinach (or your favorite mixed greens)
2 cups shredded cooked chicken (I like buying an organic rotisserie chicken, but you can also just cook your own at home)
8 ounces Water Chestnuts (chopped)
3 Clementines (peeled and separated into slices)
3⁄4 cups coarsely chopped almonds (or use slivers)
1⁄4 cup ginger wonton strips (optional)
Instructions
Combine all dressing ingredients in a large mason jar. Use an immersion blender to emulsify / blend until smooth. Set aside. 
Assemble your salad: spinach through wontons. Stir in the dressing and toss. 
Serve immediately.
Yields 4 Servings