Hello friends! I mentioned the other day on Facebook that Wednesday was MY day. I spent it shopping, cooking, blogging, photographing, formalizing some business ideas, and party planning!! What are we celebrating? Babycakes' 2nd birthday, of course!  I admit, I think I'm a pretty good mom...most of the time.  I even let my toddler run around the house naked sometimes.  And I feed her lots of vegetables. But when it comes to party planning, I have almost no oomph.  I love seeing all the cute pics on Pinterest of little coordinating goodies, entire rooms covered in pink, and handmade invites. But that's where it stops. I have zero desire to actually spend time making these things. Zero. I figure if my house is clean and there's a few things to eat, I'm way ahead of the game and have already accomplished something major!  And heck, last year she wanted nothing to do with the fancy cake, and pushed it right off of her highchair!
Babycakes' Party Theme:
For Babycakes' 2nd birthday, we're having a breakfast party based on her favorite book: If you Give a Pig a Pancake!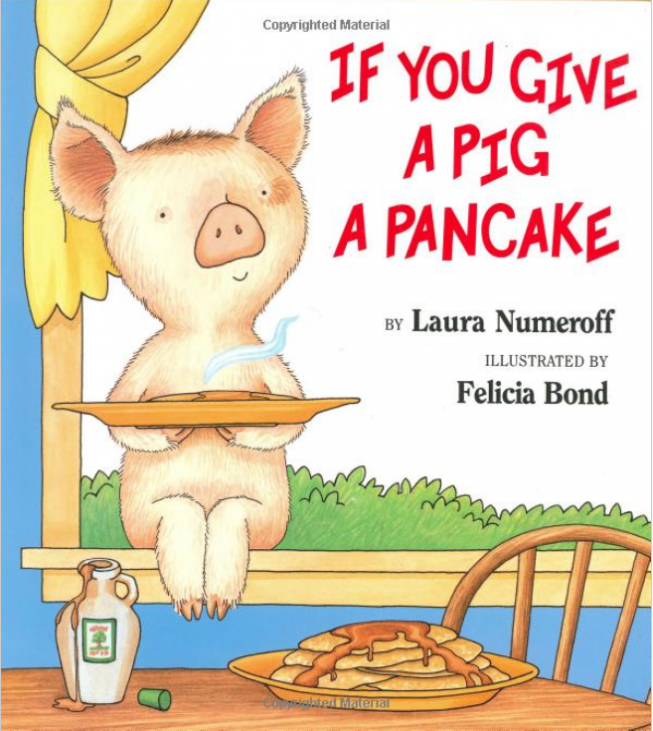 Eats:
Pancake "bar" with various toppings - mini chocolate chips, bananas, blueberries, nuts, etc...
Chobani yogurt.
Almond milk. 
Coffee for the parents.
My mother-in-law is bringing cupcakes to do afterwards as the "cake" w/candles.
Activities:
I'll be doing a storytime/reading of the book for all the little kiddos.
I'm printing out "piggie" coloring pages for the kiddos to color.
Creative? I think so.
Fancy/coordinated/pinterest-y? Probably not...and that's ok!
To close this post, I thought I'd share a few of my favorite pics from her first few days:
Almost time to go to the hospital... feeling good but ginormous!  Anxiously awaiting the moment I'd meet Babycakes for the first time: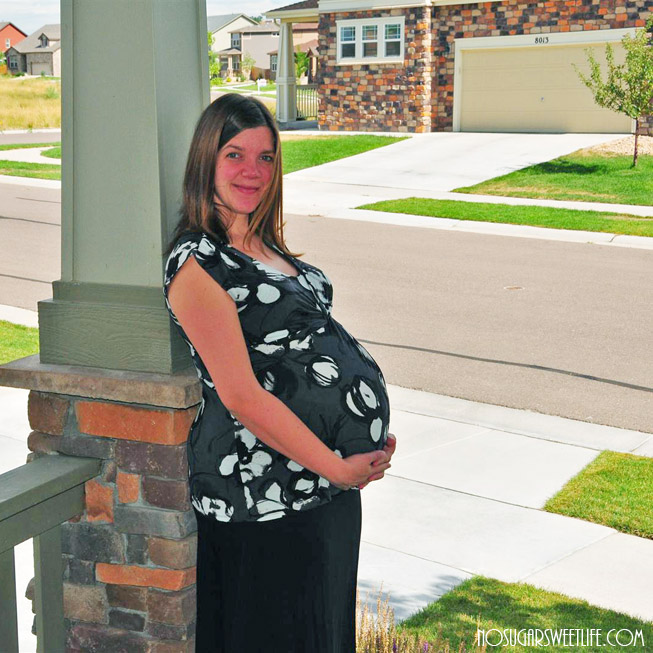 We did it! And by "we" I mean all of us - Babycakes, Dear Hubby, AND I had a lot of hard work to do.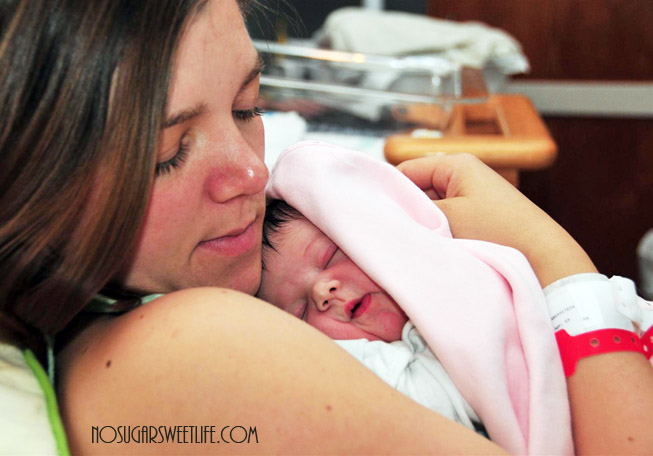 Plum-tuckered out: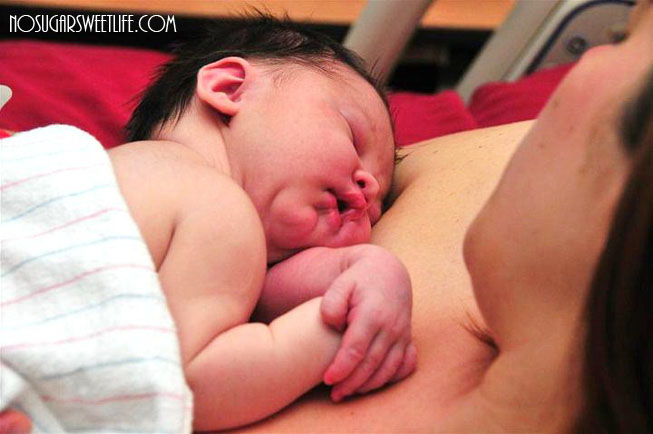 And then a day or two later, they let us take her home.  So how do we do this whole "parenthood" thing again?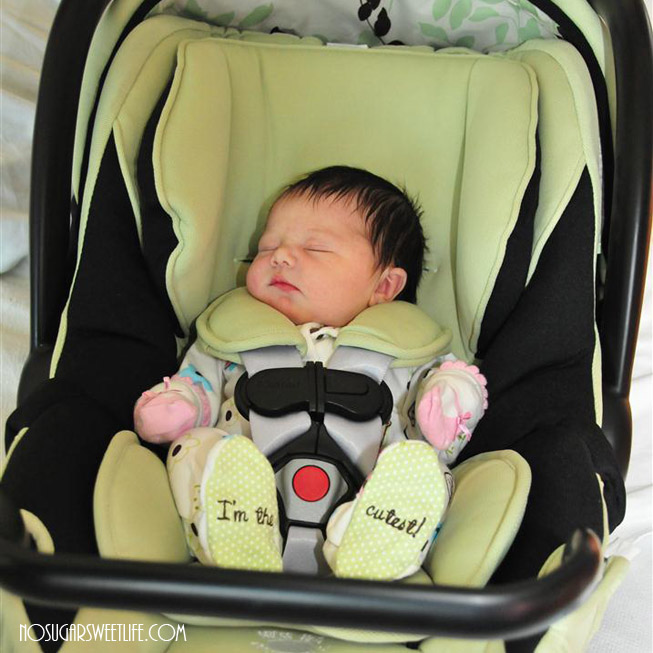 There was a lot of this: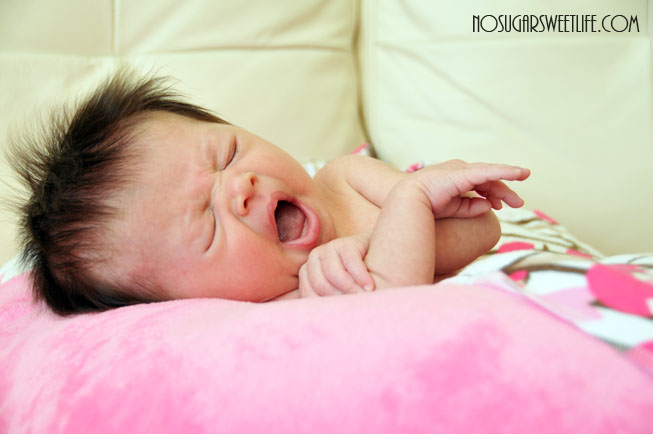 And a LOT of this: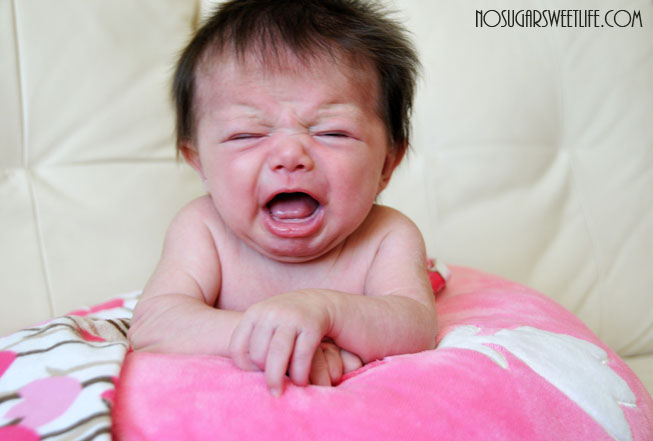 But somehow we all made it through. In one piece.
You've changed a lot since then, my little love bug.
And so have I.
-Mommy

**********************************************************************************************
And the winner of the Nutty Butter Giveaway is...

Yana, please email me your info and we'll get you your nutty butter goodness :)