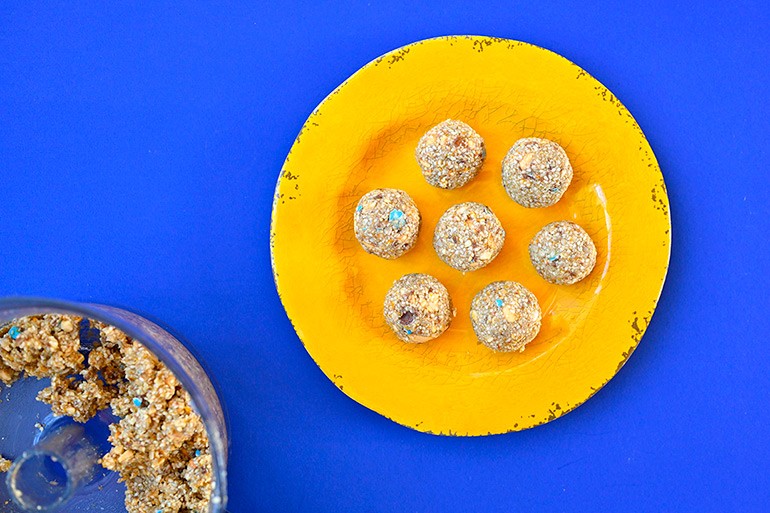 This post is written on behalf of Sprouts.
One of the best parts about winter is... the citrus!
Have you had Meyer Lemons before? They're a little more golden / a deeper color than regular lemons (as you can see below), and they're sweeter because they're less acidic! They're great for baking (like these lemon bars), or for vibrant fresh juices, or for salad dressings, or these delicious energy balls that feature the zest AND juice of Meyer lemons.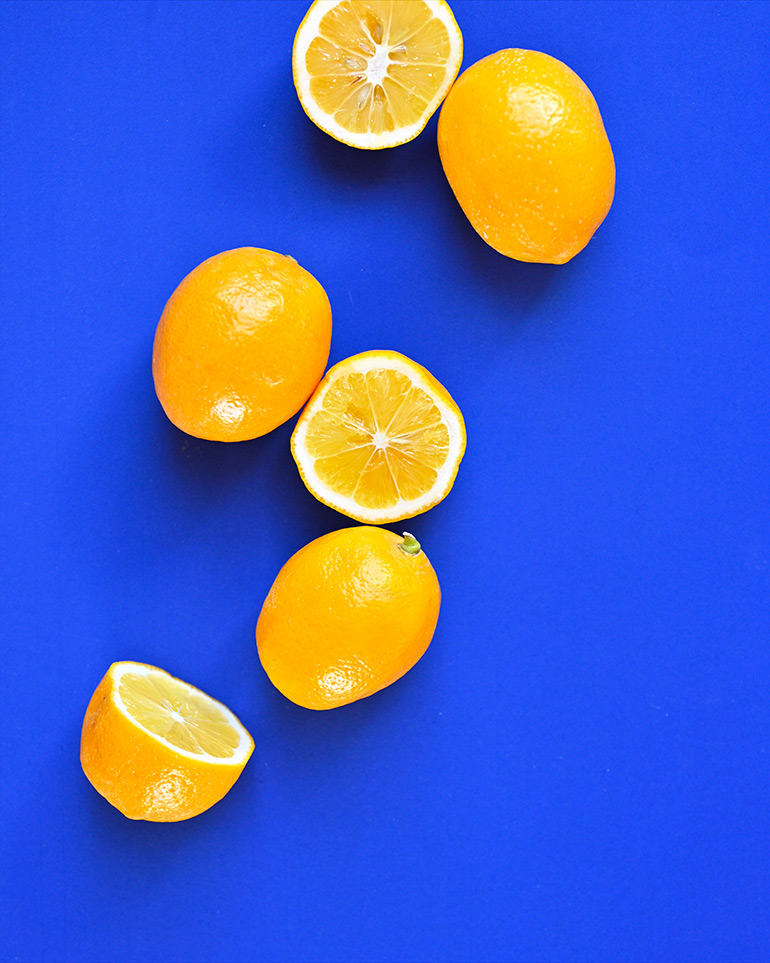 We love shopping at Sprouts Farmers Market for so many reasons, but top on the list are: a huge variety of fresh produce at reasonable prices, amazing in-house branded items like spices and canned goods, and a fabulous selection of bulk bin items like the sunflower seeds, dates, cashews, and candy gems you see below!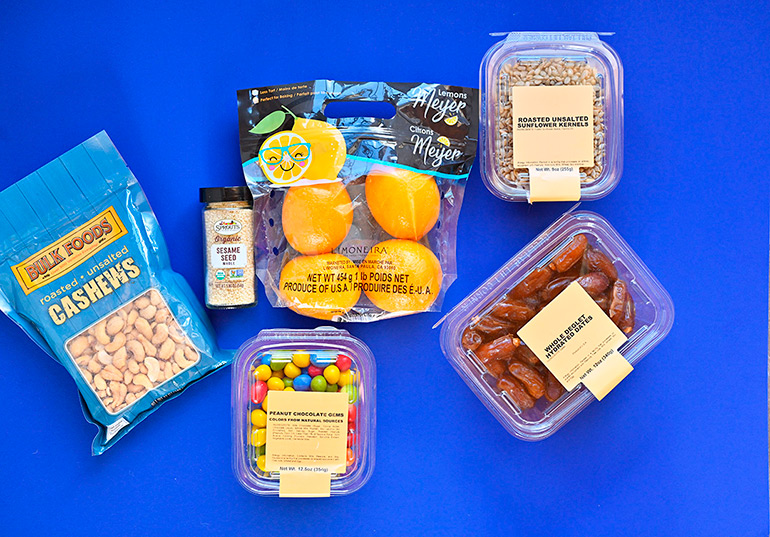 The blue chocolate gems are just added for a pop of color (so they're optional). The sweetness primarily comes from dates and a bit of maple syrup.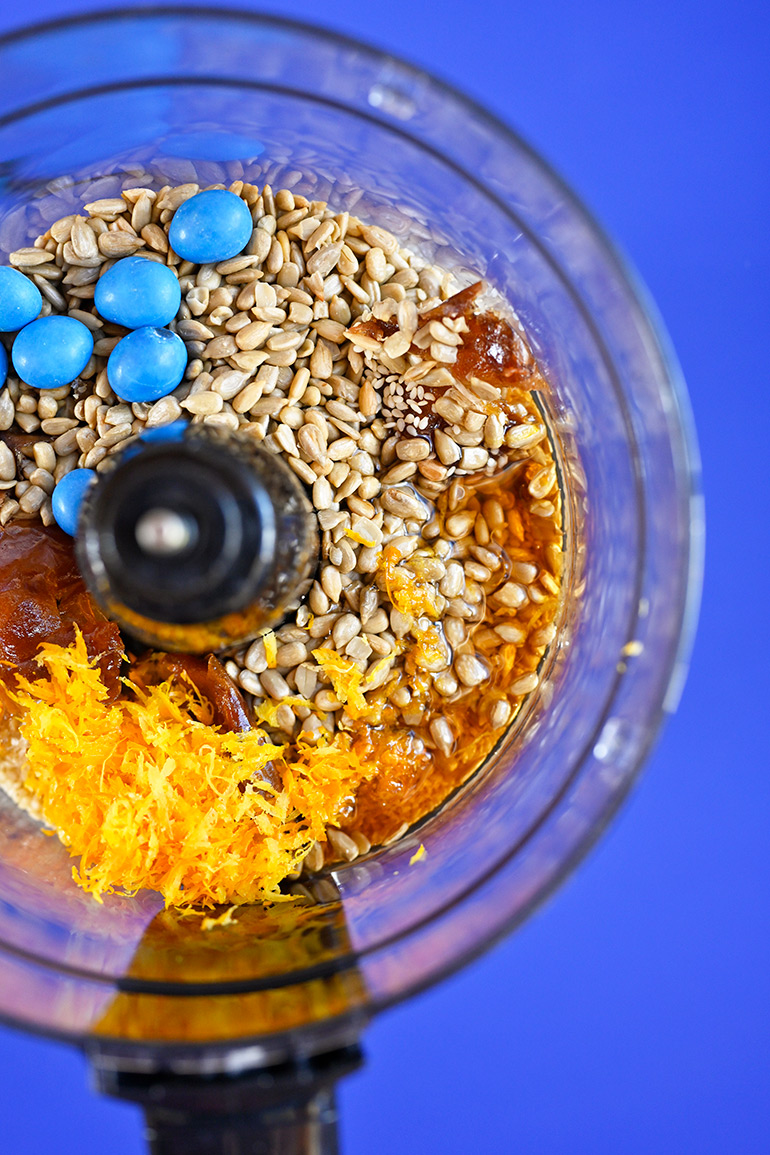 I love making these energy balls and storing them in the freezer, so I can just grab one when I want a little sweet bite after dinner.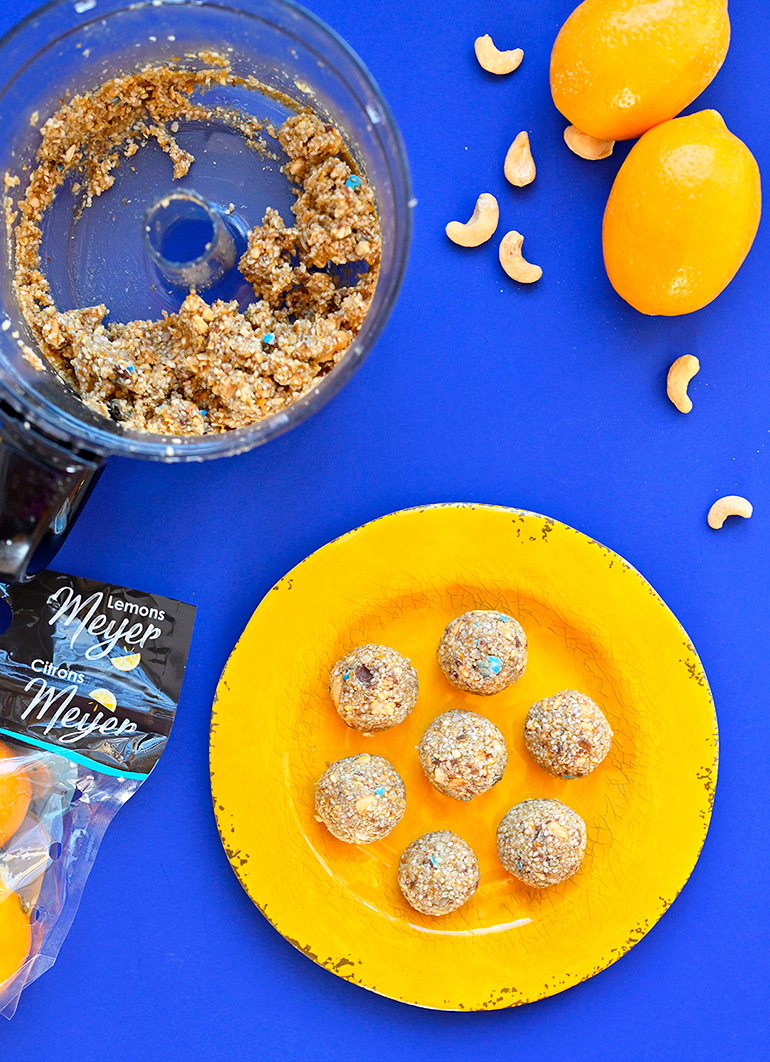 And here is a fun blue-themed lunchbox version, perfect for my color weeks over on @eattherainbow_kids! In this YUMBOX:
lemon seed + nut balls (recipe below!)
blue sweet potato vermicelli noodles (or sub rice noodles)
Sprouts' bulk bin blue chocolate covered peanuts
yellow carrots cut with a crinkle cutter
blueberries
Kashi Kids' berry crumble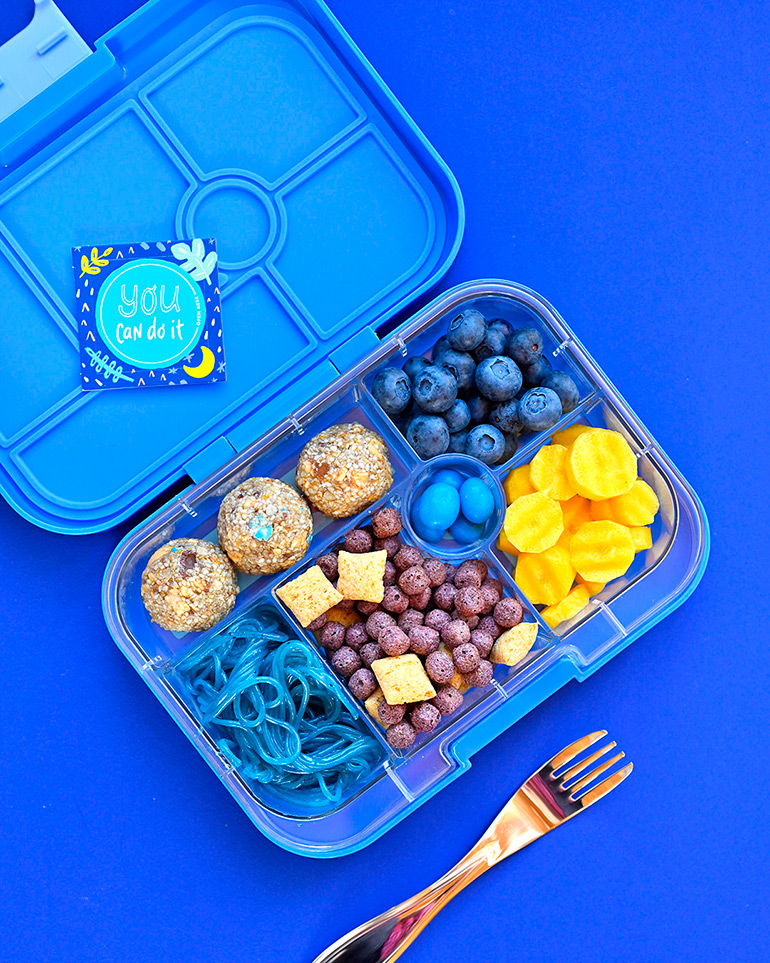 Lunchbox: @yumbox
Fork: @delightflatware
Cute notecard: Thoughtfull Pop-Up Cards
----------------------------------------------------------------------------------------------------------------------
Want more lunchbox treat ideas? Check out these carrot cake bars:
Disclaimer: this is a sponsored post written by me on behalf of Sprouts. The opinions, text, recipe, and beautiful food photos are all mine. Thank you for supporting brands that support Nosh and Nourish!! I choose them based on what I already cook/create with and feel 100% confident in recommending to you.
Meyer Lemon Energy Seed Balls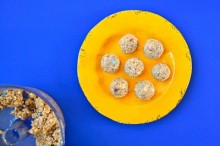 Description
Meyer Lemon Energy Seed Balls
Ingredients
1 9⁄10 ounce jar of Sprouts' sesame seeds (~1/2 cup)
1⁄2 cup roasted unsalted sunflower seeds
1⁄2 cup roasted unsalted cashews
8 Sprouts' blue chocolate covered peanuts (optional)
juice of 1/2 a Meyer lemon
2 tablespoons Maple Syrup
Instructions
Combine all ingredients in a food processor. Blend on high for 2 – 3 minutes until all the large pieces are broken down and a sort of dough forms.
Roll into 1 inch balls. Makes ~ 12.
Refrigerate for at least 30 minutes before serving. Store in the fridge or freezer.
Yields 12 Balls