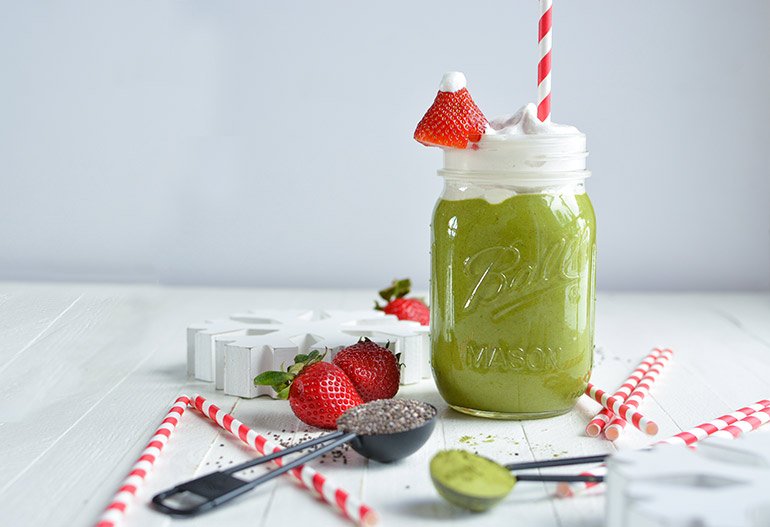 This Matcha Grinch Green Smoothie is so cute, colorful, and packed with good-for-you things --- like matcha green tea powder, chia, Silk unsweetened almondmilk, spinach, etc. It's perfect for the holidays, or any regular morning too!
You might think of smoothies as more of a summer thing. 
But they're great year-round. 
1. You can pack so much nutrition into one meal (protein, healthy fat, fiber, vitamin boosts, etc). 
2. You can take them with you on-the-go! I often bring them in the car with me on the way to school. 
3. You can dress them up with cute santa hat strawberries and CocoWhip and make them really festive.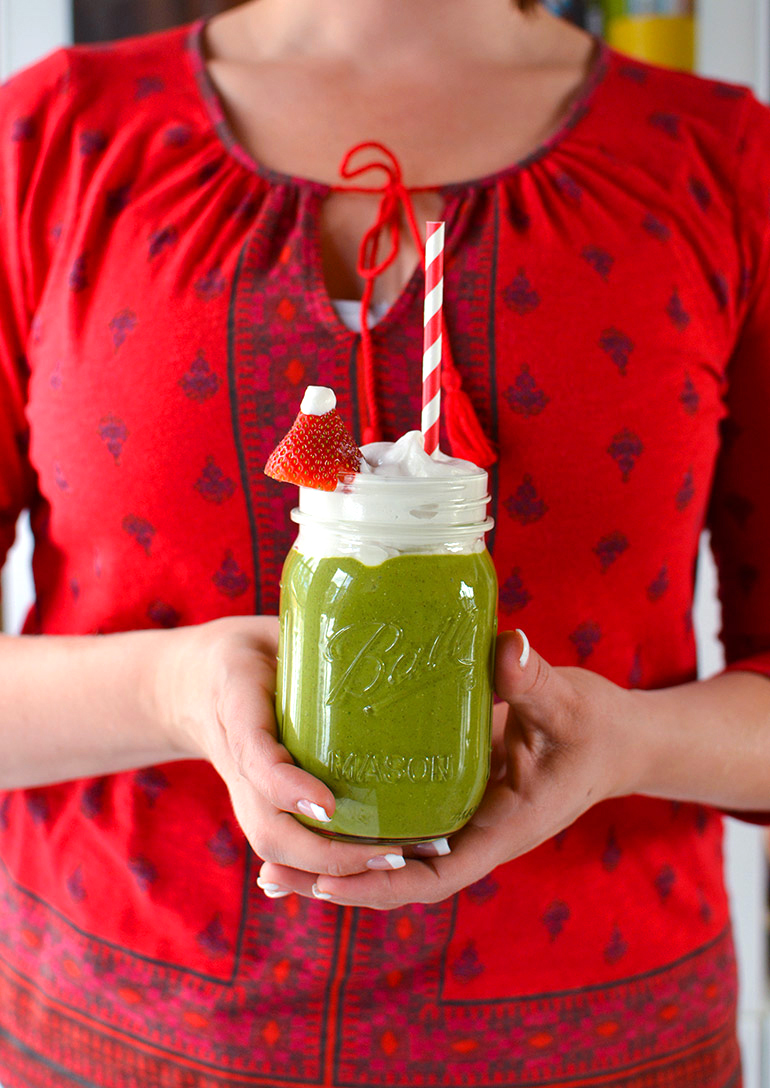 The thing with smoothies (even green ones) is that they can get really sugar-y, really fast if you're not careful. That's why I love using Silk's unsweetened almondmilk and keep the fruit to a minimum.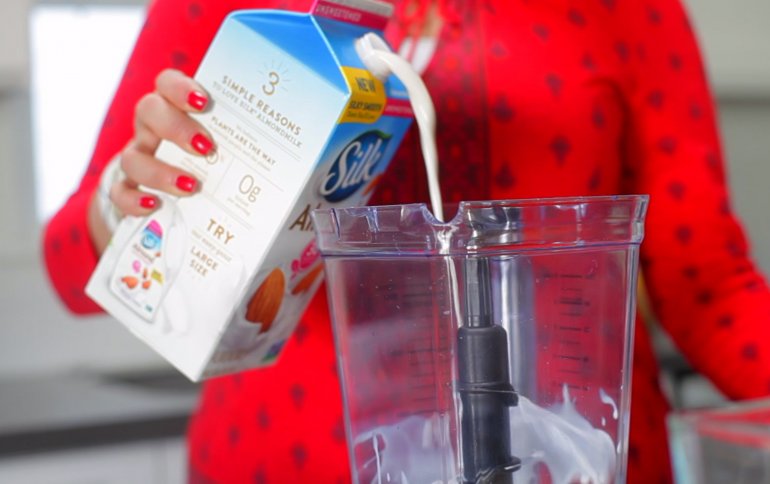 One small banana (they're sweeter if they have a little brown on them!) or 1/2 cup frozen blueberries is enough!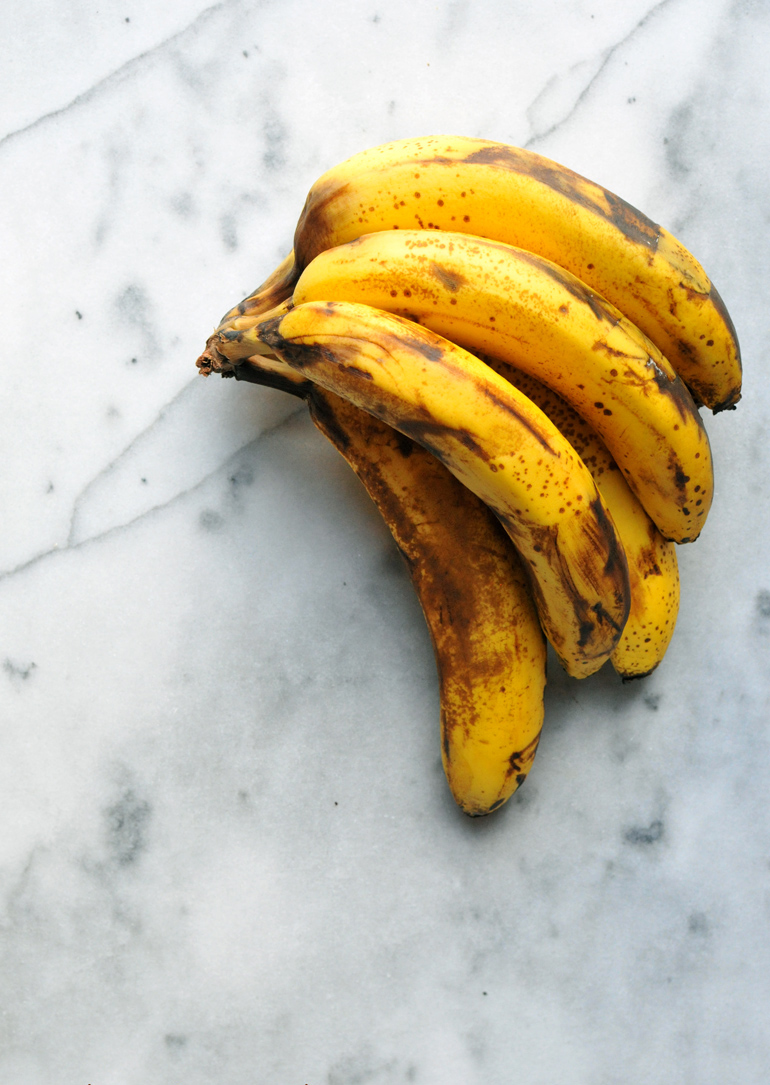 *PRESS PLAY* to see how easy these smoothies are to make:
I hope that you all are having a FABULOUS December! I know everyone is all about cookies right now, but spinach is good too (like in these grinch smoothies!). It's all about balance, right?!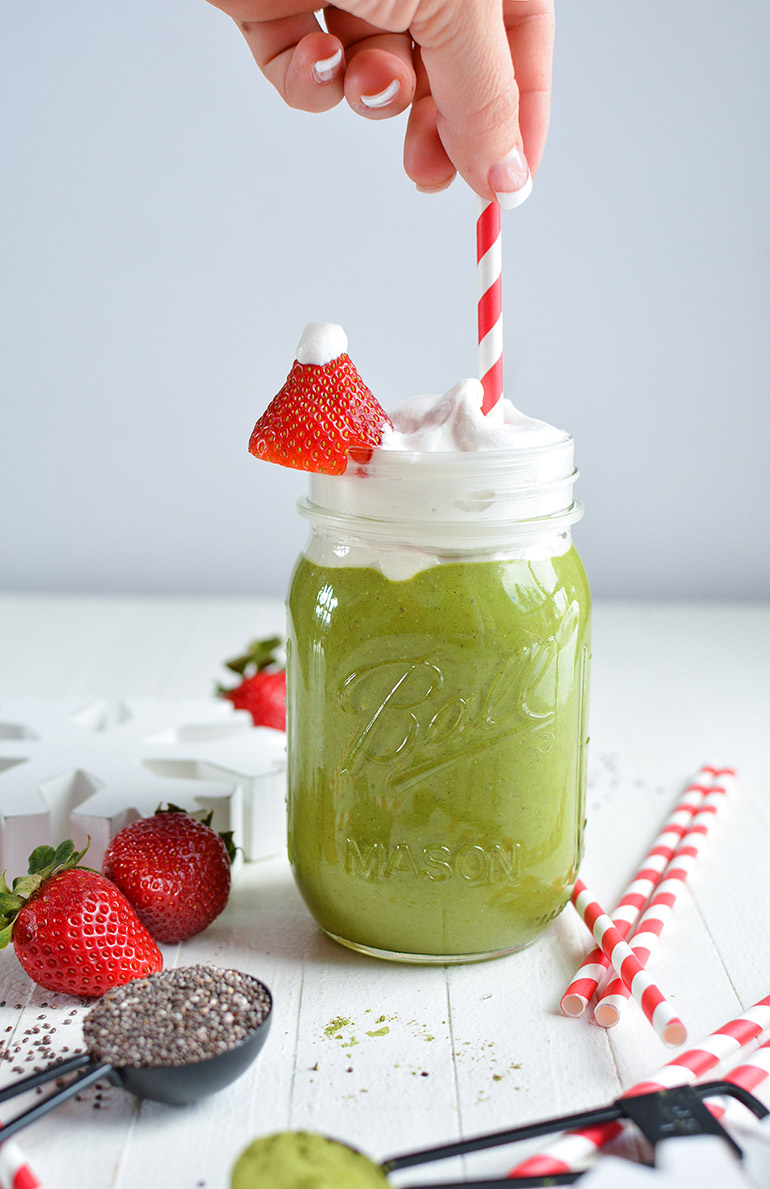 Be sure to sign up for Silk's email newsletter to get coupons and more delicious recipe ideas!
---------------------------------------------------------------------------------------------------------------------------------------
This is a sponsored conversation written by me on behalf of Silk. The opinions, recipe, beautiful food photography and text are all mine. Thank you for supporting brands that support Nosh and Nourish!! I choose them based on what I already cook/create with and feel 100% confident in recommending to you.
Matcha Grinch Green Smoothie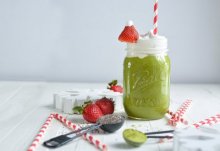 Description
Matcha Grinch Green Smoothie with Silk
Ingredients
1⁄2 an avocado (pitted and peeled)
1 cup Silk vanilla unsweetened almondmilk
1 teaspoon matcha green tea powder
1 serving of vegan vanilla protein powder (or sub your favorite)
1⁄3 cup CocoWhip (---which is basically dairy-free Cool Whip)
1 strawberry (for Santa's hat --- optional)
Instructions
Combine all smoothie ingredients (except CocoWhip and strawberry) in a high speed blender. 
Blend until smooth --- approximately 30 seconds on high. 
Pour into a glass. Top with a dollop or two of CocoWhip.
Add cute strawberry hat (optional). 
Drink immediately.
Yields 12 Ounces