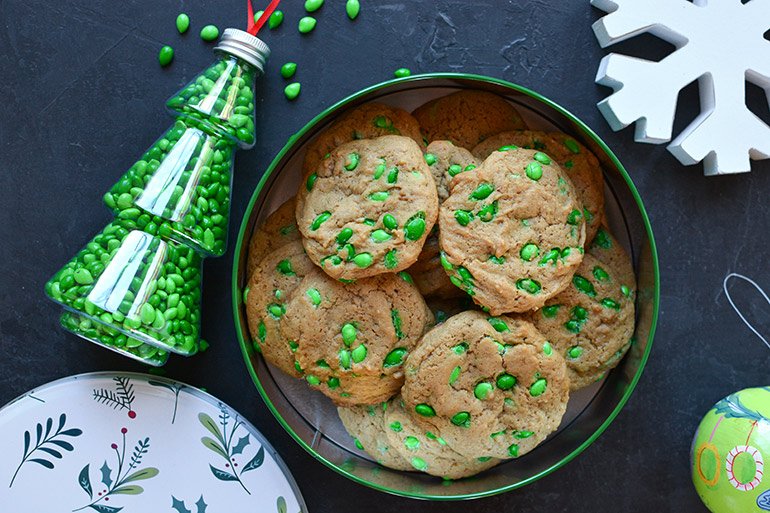 These holiday cookies with chocolate covered sunflower seeds have a couple lil' secret good-for-you ingredients, but nothing that detracts from the flavor or makes it feel like a granola-bar-esque "healthy cookie." Perfect for cookie swaps, parties, or gifting to a friend.
Saturdays in December are for baking cookies.
Am I right?!?
Cookies are taking over the internet right now, and for good reason. It's totally that time. But it took me awhile to get into the cookie mood. I've been more into quesadillas... and smoothies... and yogurt bowls lately.
But, I FINALLY felt inspired to bake after finding these adorable green chocolate covered sunflower seeds and a cute giftable cookie tin from Target.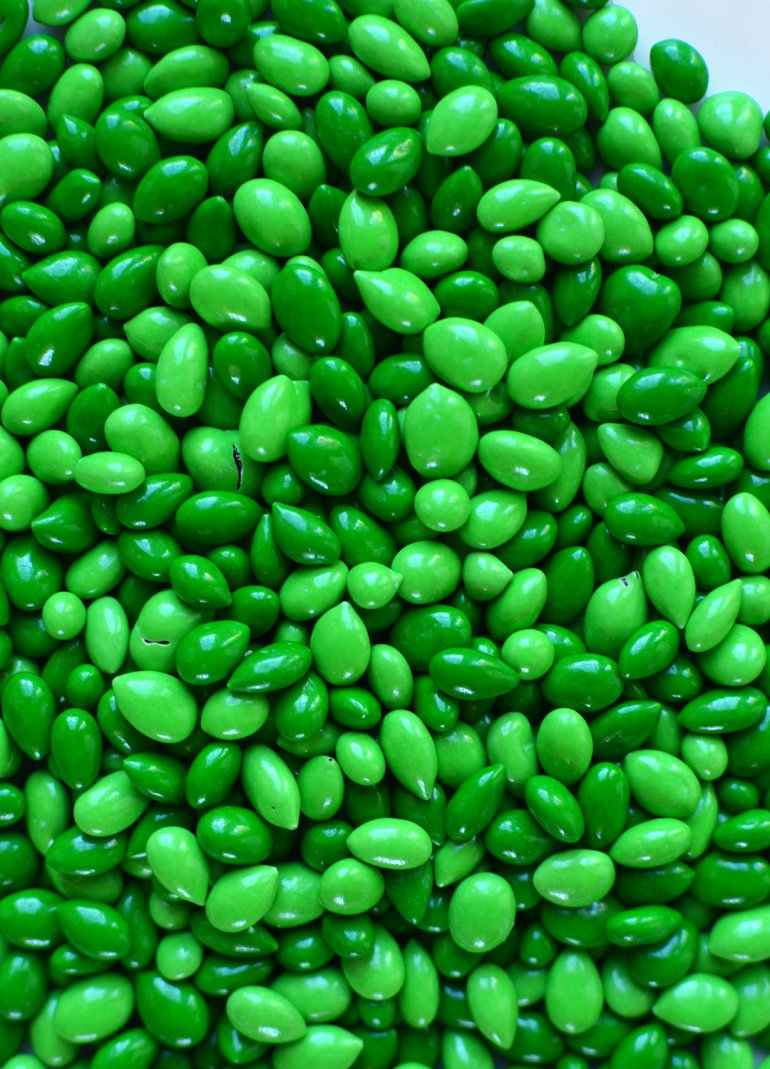 Baking --- especially when gifting --- is an expression of love. Just ask Babycakes. One of my favorite quotes of hers from when she was a toddler was: 'I love you most, Mommy, when you make me food." <--- so heartfelt, and so true! These cookies are made with love, baked with Bob's. (organic all purpose flour to be exact!)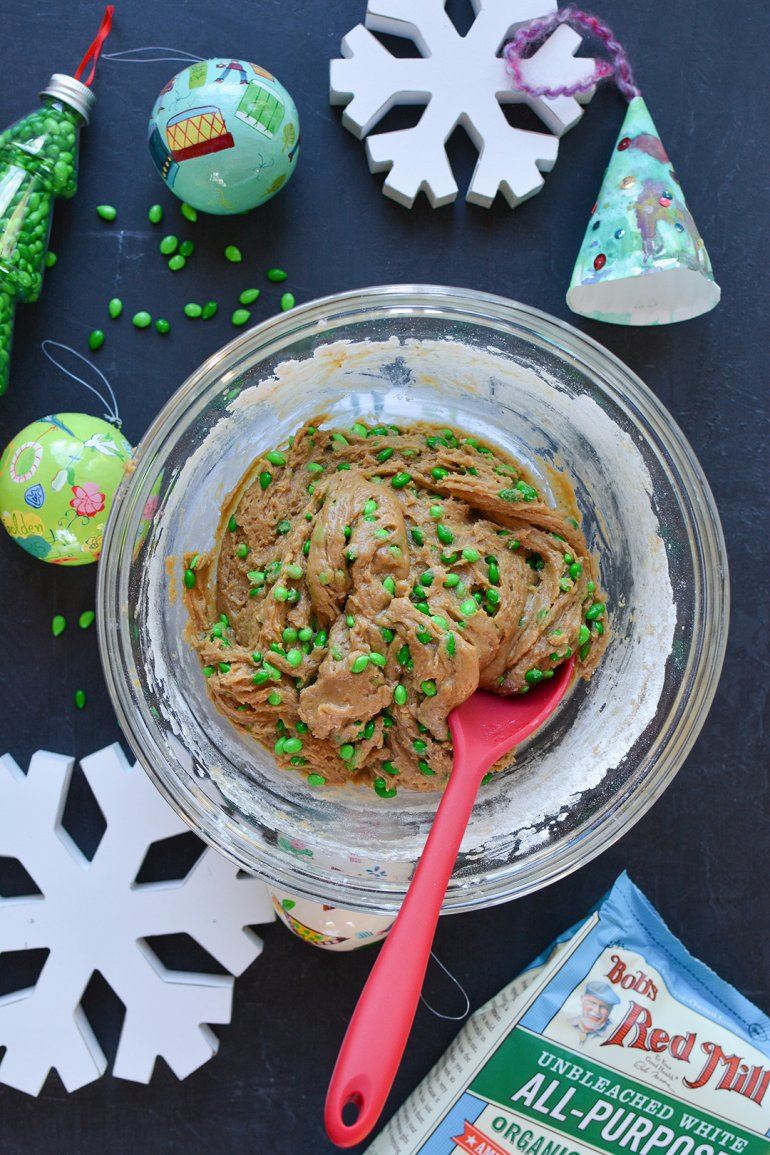 You could bake for a new neighbor that just moved in down the street, your child's teacher, the firemen at the firehouse nearby who are always the first to respond, or for the hostess who puts a lot of time and effort into crafting the perfect holiday party. It helps take the focus off ourselves --- and really think about others.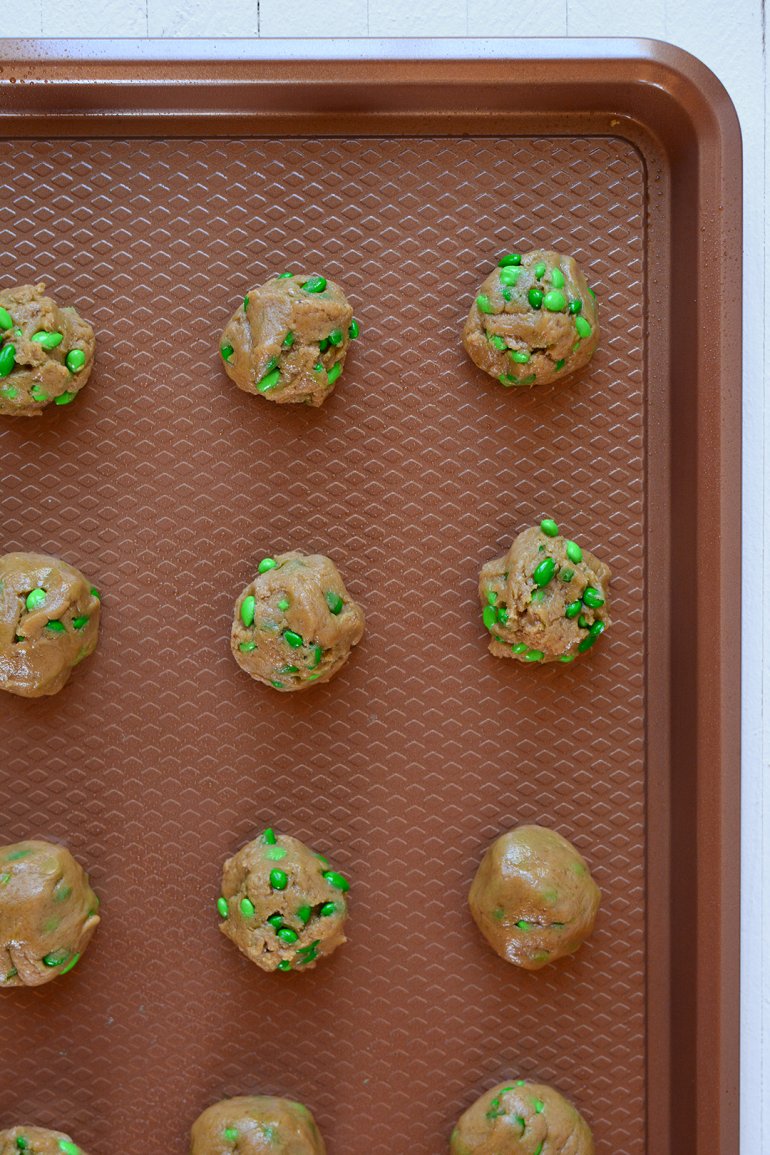 Then box them up in an adorable cookie tin (I love that this one was less than $4 at Target!) and write a holly jolly note while you sip on a cup of coffee in a sweatered mug and listen to Christmas music on Alexa!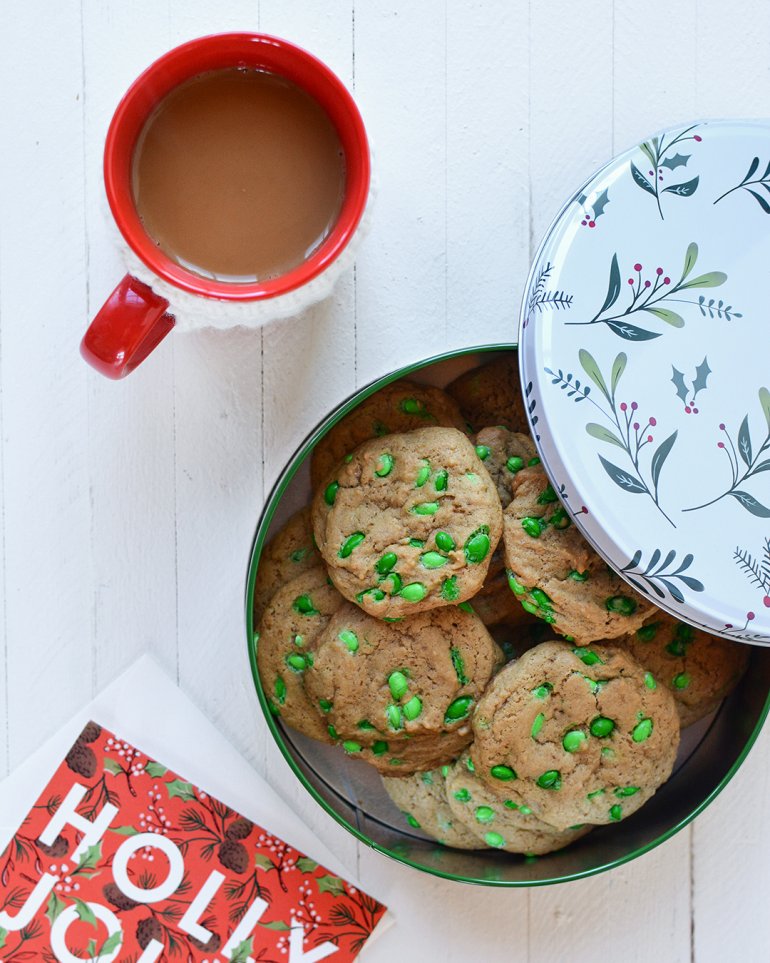 I used these adorable chocolate covered sunflower seeds, but you can use this recipe as the base and then add in whatever you have on hand: chocolate chips, holiday M&Ms, pistachios and dried cranberries, etc.!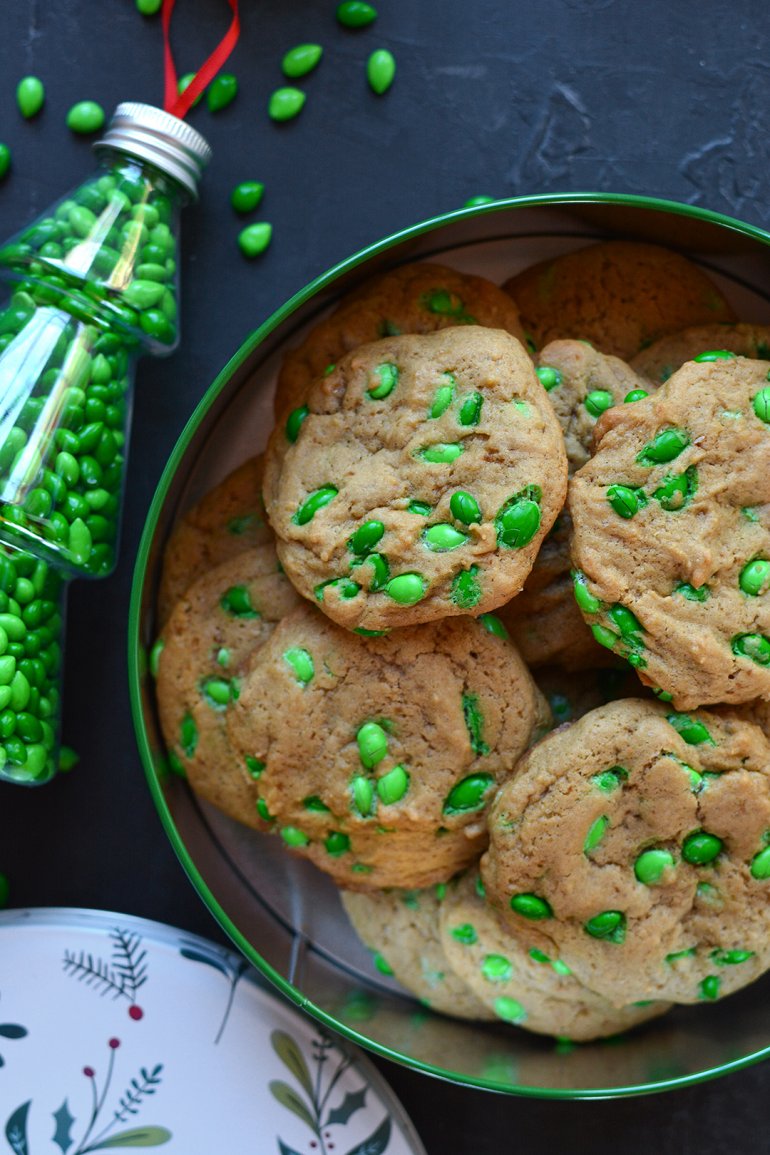 Tell me... who are you baking for this holiday season?
///////////////////////////////////////////////////////////////////////////////////////////////////////////////////////////////////////////////////////////// Disclaimer: this is a sponsored post written by me on behalf of Bob's Red Mill. The opinions, text, recipe, and beautiful photos are all mine. Thank you for supporting brands that support Nosh and Nourish!! I choose them based on what I already cook/create with and feel 100% confident in recommending to you.