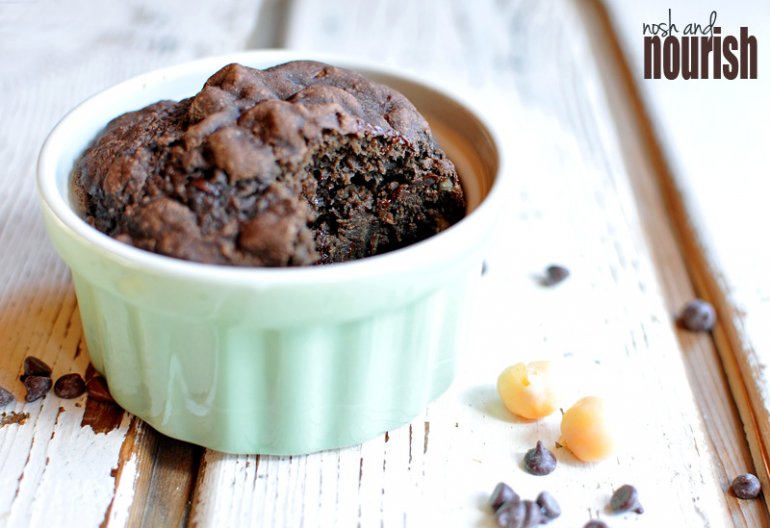 It all started when I was craving something sweet yesterday, but didn't want to make a giant pan of dessert to sit in my fridge and tempt me for the following days, or even weeks. For example, my family's been eating that Berry Cobbler for like 2 1/2 weeks now...hahaha.  I know, tough life. :)  Anyways, I was perusing my friend Lee's blog "Fit Foodie Finds" (which is a very regular occurance for me), and I stumbled upon her single serve banana cake recipe. It fit the bill perfectly, and was in my oven no more than 30 minutes later. 
Then I posted this pic of said cake on Facebook, and the crowds went WILD!!!!!! 68 shares, 100 likes, and pins left and right....Which really shouldn't be that shocking for me, because well, it was awesome.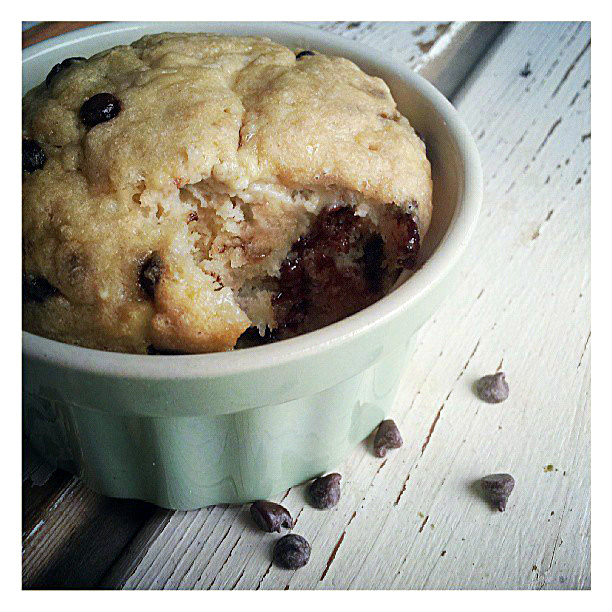 So I decided that I should make my own version, double chocolate, with one or two nourishing add-ins.
And really, who doesn't want cake 2 days in a row?!
Introducing Single Serve Double Chocolate Cake:
Perfectly decadent whilst still being nutritious.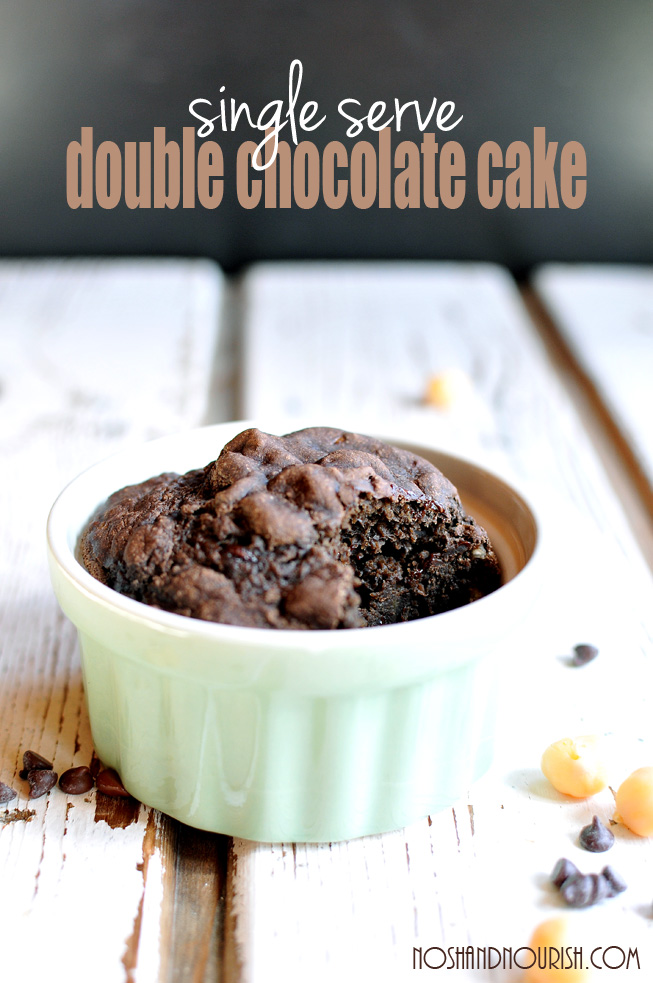 Mashed banana and 2 tablespoons of chickpeas add fiber, protein, and potassium. Cocoa powder, chocolate chips, and vanilla almond milk give it a rich chocolate-y sweetness. In the end, a perfectly satisfying and nourishing single serve dessert was born --- although I did share mine with Babycakes, so it really was "double-serve" I suppose!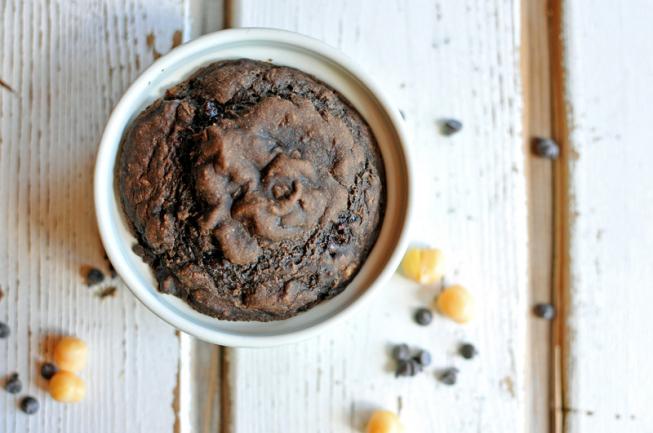 Single Serve Double Chocolate Cake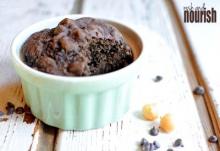 Description
Single Serve Double Chocolate Cake // via Nosh and Nourish
Ingredients
1 tablespoon Cocoa Powder
3 tablespoons Whole Wheat Pastry Flour
3 tablespoons Vanilla Almond Milk
2 tablespoons Chickpeas (mashed)
1 tablespoon Banana (mashed)
1 tablespoon Chocolate Chips (I used dairy-free mini dark chocolate chips)
Instructions
Preheat oven to 350 degrees.
Mix all ingredients together in a small mixing bowl.
Use non-stick spray on a single ramekin dish.
Pour batter into the ramekin.
Bake for 27 minutes, or until a knife comes out clean.
Yields 1 Servings