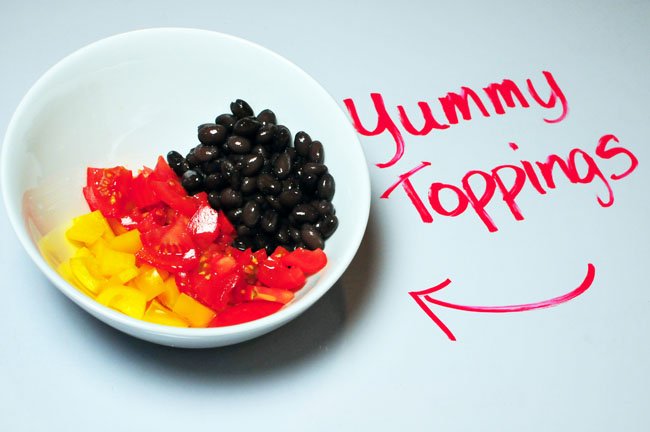 Each day as I would write my next blog post, it just didn't feel completely right.   The structure was good.  The key elements were there; but it was missing something.  The site was too bland, too gray, too techy to fully express who I am and this exciting journey that I'm on.  So last night, my live-in web developer (dear hubby) helped me redesign the blog to infuse more style/artistry, more of me.  I am very happy with the new look!  Being married to the best Drupal developer in Denver definitely has its benefits!  Next item for refinement: my food pictures. 
I want you to know how delicious all of these healthy nutritious foods are!  I want you to drool over the foods you see (ok, maybe not drooool, but at least be enticed to try them!), and I'm not going to do that with lackluster cameraphone photos.  So I'm going to experiment in the upcoming weeks with my SLR, lighting, settings, etc... until I discover my food photo style. 
Last night's experiment: Whiteboard with handwritten notes.
It has potential, like me.   I made an impromptu salad with items leftover from the week:  Spinach salad topped with black beans, tomatoes, yellow bell peppers, and tortilla-encrusted tilapia.  For a dressing, I mixed 1Tbs of sour cream with 1Tbs of salsa.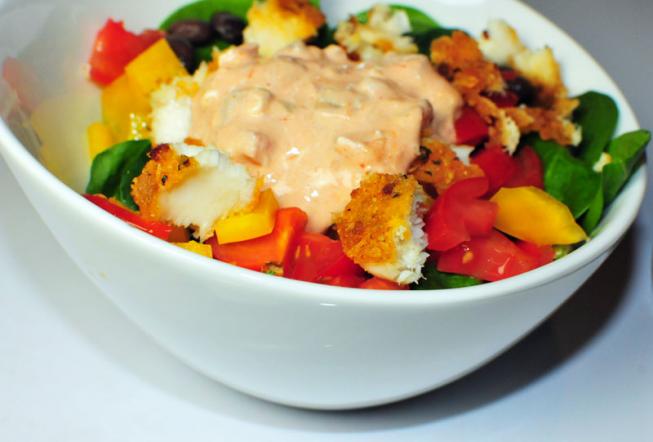 I am excited about the weekend b/c dear hubby, babycakes, the doggies, and I are all going on a hike up in the mountains.  The weather is supposed to be warm(ish) and sunny; one of the first nice weekends we've had in months.  It will be a lot of good exercise, but not feel like exercise.  Instead it's going to feel like exploring, like an adventure, like just being together.
Have a great weekend!  And, if you have any blog-suggestions, I'm all ears :)