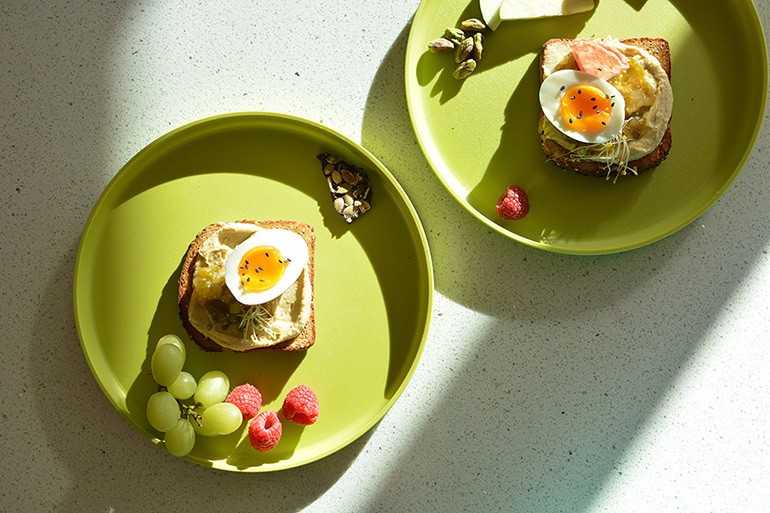 This Hummus Toast Breakfast Board is easy to put together, great for a crowd, and has a little bit of everything -- from Sabra hummus to jammy eggs, to actual jam (pear tomatillo to be exact!), to fruit, to cheese, to nuts/seeds. It is a great way to start the day!
Why should avo toast get all the attention?!
There's a new toast in town, and you are going to love it!
I mean, just LOOK at all this deliciousness: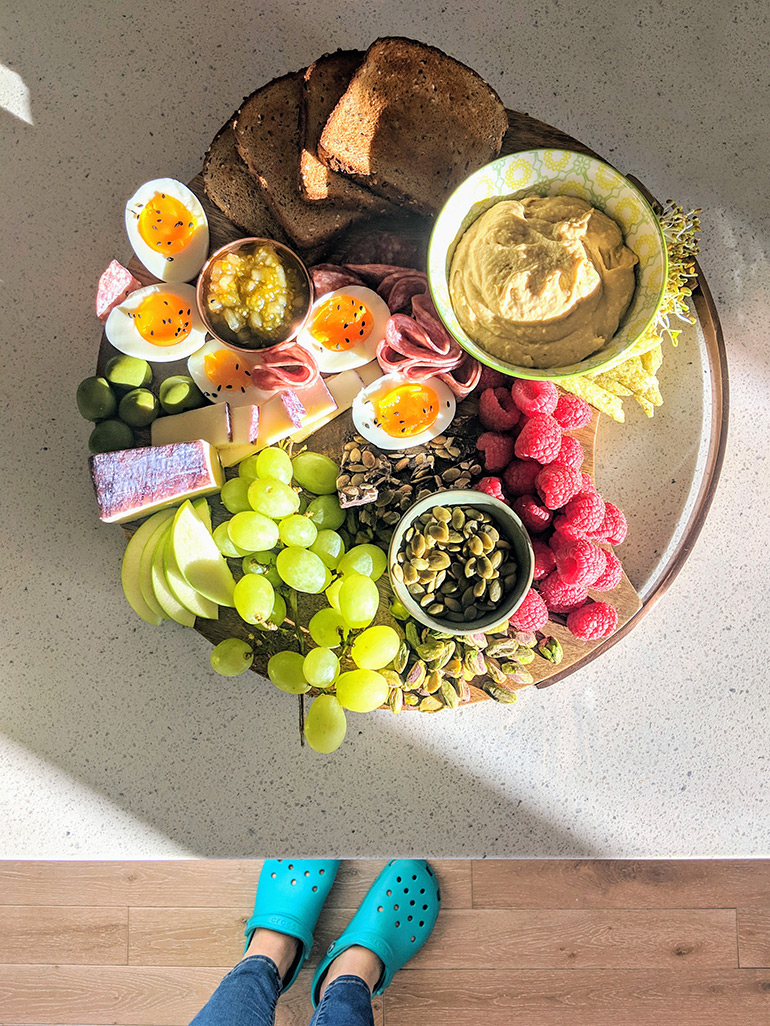 I love love LOVE making snack boards. 
Like this breakfast one. 
Like this seasonal one. 
Like this Valentines' one.
They're just so customizable and so appealing! And they're perfect for weekend getaways too. It's perfect fuel for all those snow activities. We rented this adorable Airbnb in Grand Lake (remember my 2019 goal of more family outings/fun??) over MLK weekend. We snow-shoed. We went tubing. And most adventurous of all: we snow mobiled through 50 miles of forest!! It was sooooooooooo much fun.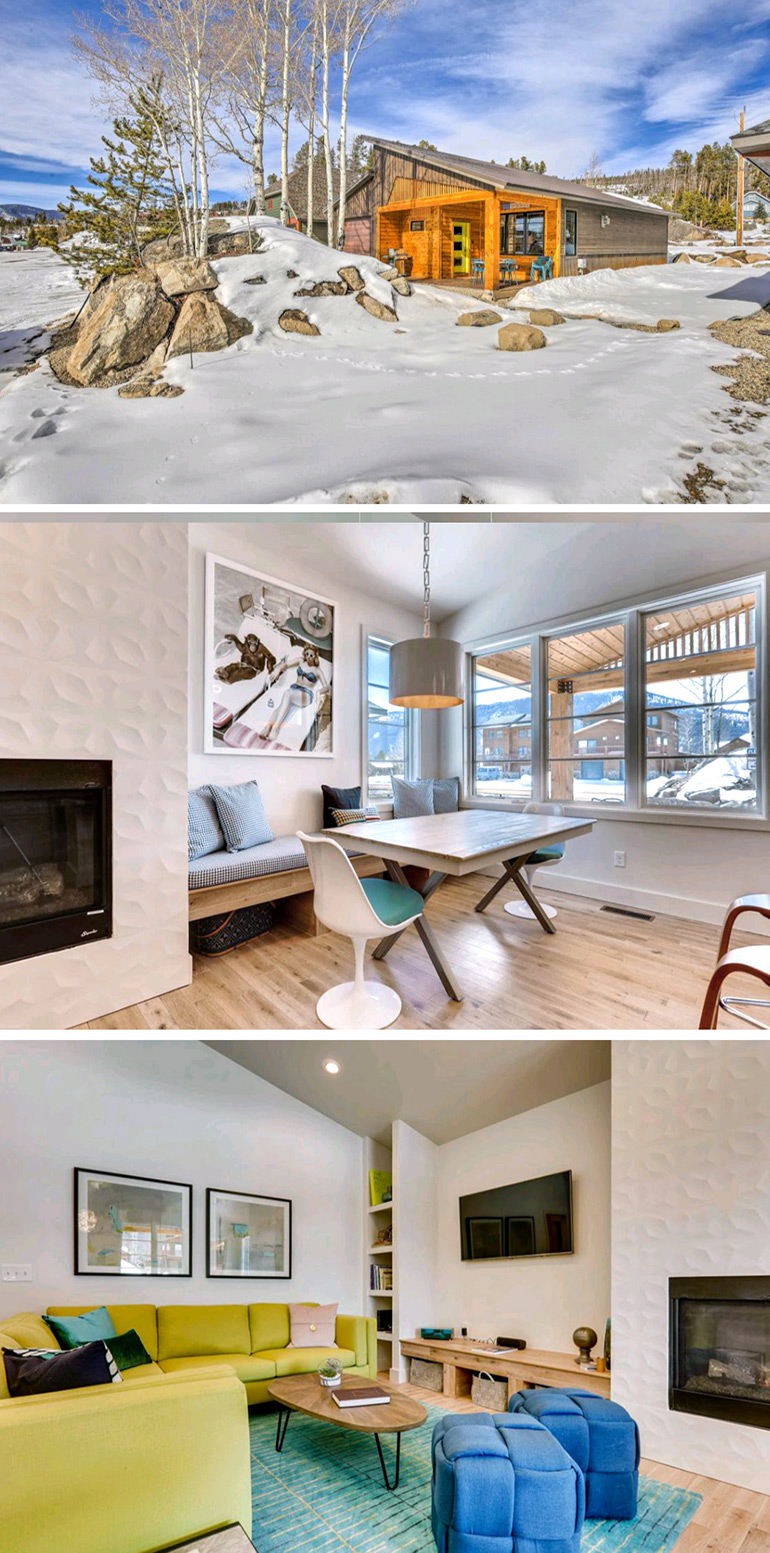 And this hummus toast board makes excellent leftovers as well. Just add a few more ingredients and it easily turns into a wine and cheese appetizer!
To assemble this board you'll need:
Sabra classic hummus
seedy bread for toasting
merlot cheese
nitrate-free salami
fresh raspberries
green grapes
pistachios
pepita
pear tomatillo jam (recipe below!)
soft-boiled eggs
a few sprouts + olives
dark chocolate (optional, but recommended!)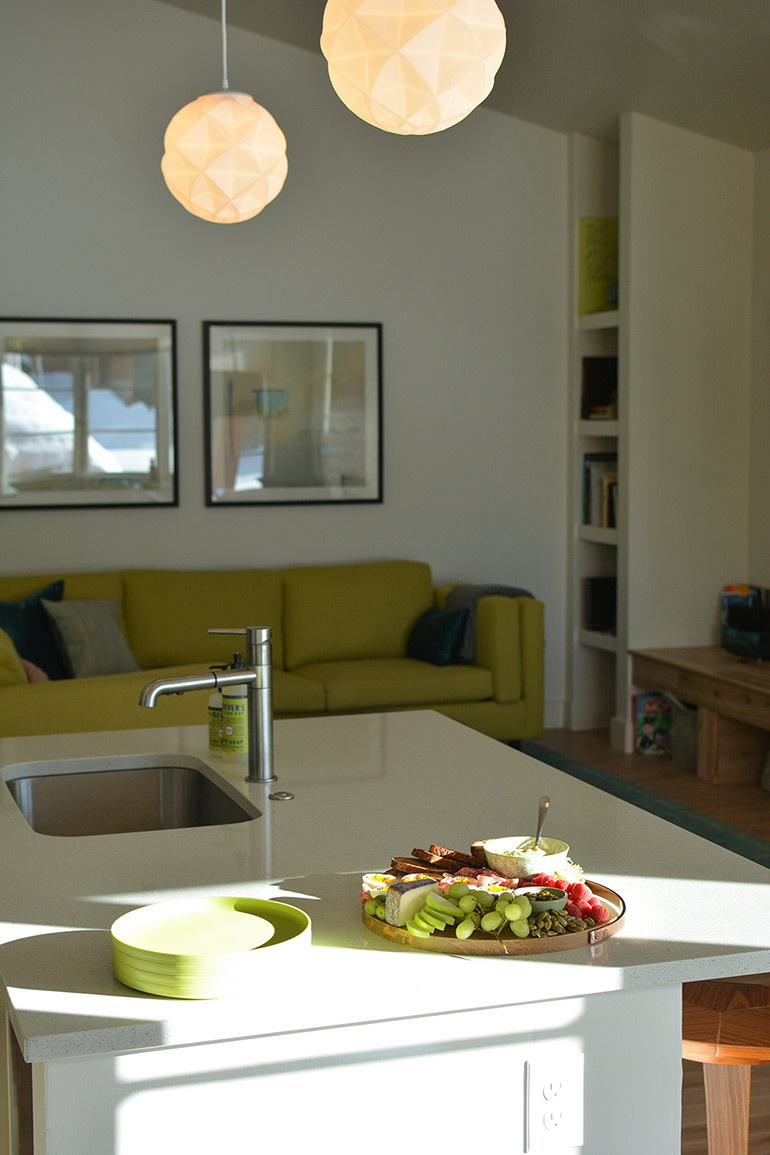 Here's to more snack boards, more fun getaways, and more #hummustoast in 2019!
xoxo, 
Kel
/////////////////////////////////////////////////////////////////////////////////////////////////////////////////////////////////
Disclaimer: this is a sponsored post written by me on behalf of Sabra. The opinions, text, recipe, and beautiful photos are all mine. Thank you for supporting brands that support Nosh and Nourish!! I choose them based on what I already cook/create with and feel 100% confident in recommending to you.
Pear Tomatillo Jam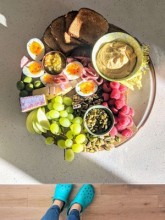 Description
Pear Tomatillo Jam for Breakfast Board
Ingredients
4 Tomatillos (husk removed, then peeled and diced)
2 tablespoons diced Anaheim pepper
Instructions
In a small sauce pan, saute tomatillo, pear, pepper, and lime juice. 
Stir frequently until everything is softened (approximately 5 minutes). 
Stir in honey. 
Serve with breakfast board, or store in fridge for later.
Yields 6 Servings