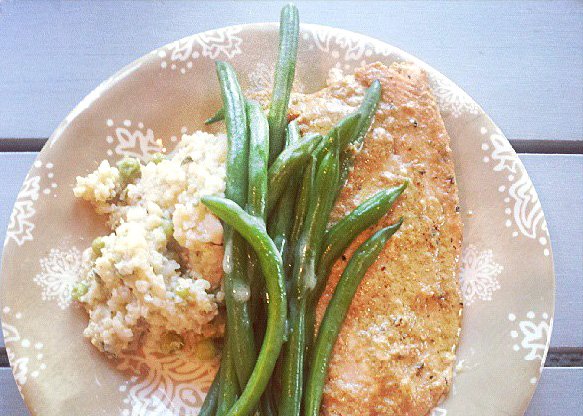 Things are pretty busy right now, as I'm sure most of you can relate to -- with the end of summer and start to the back-to-school chaos. What makes my back-to-school chaos particularly chaotic, is that I WORK at a school... so I have to go back 2 weeks earlier than most, scramble for additional childcare, and oh, publish an e-cookbook somewhere in the middle of all that chaos :) It's all getting done, slowly but surely. In addition, if you haven't yet heard -- I'm teaching a cooking class this fall!! It is a middle school elective called: "Nourishing Snacks and Desserts" and starts on Aug. 26. Because of all that chaos, this past week I posted 4 recipes in Facebook links only, that I finally have time to add to the blog officially.
4 recipes, 1 post
L to R, clockwise: 1) Health(ier) Banana Chocolate Chip Muffins, 2) Quinoa "Mac" & Cheese, 3) Creamy Pasta Salad w/honey yogurt ranch dressing, and 4) White Peach Fudgesicles: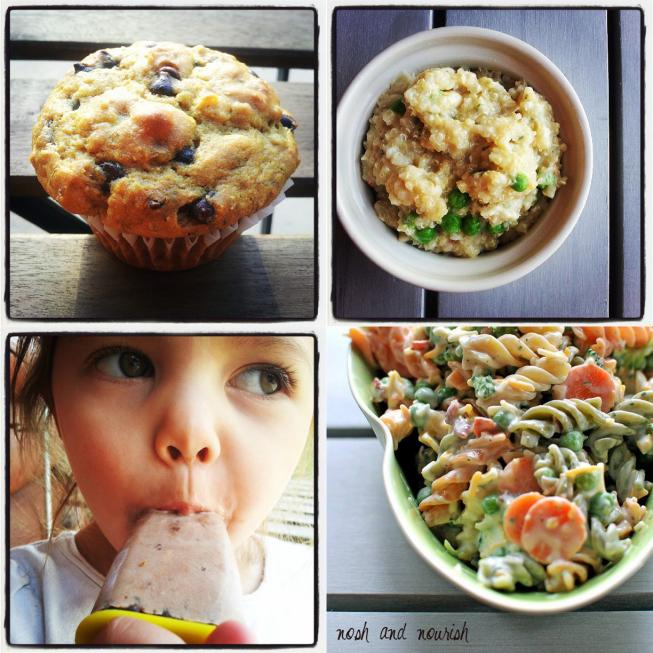 Let's start with the fudgesicles, shall we??? These were inspired by the success of my first creamsicles: Vanilla Raspberry. But I have to be honest here, these fudgesicles are like 1010 times better!!! OMG. YUM. And as you can see, Babycakes loved them too!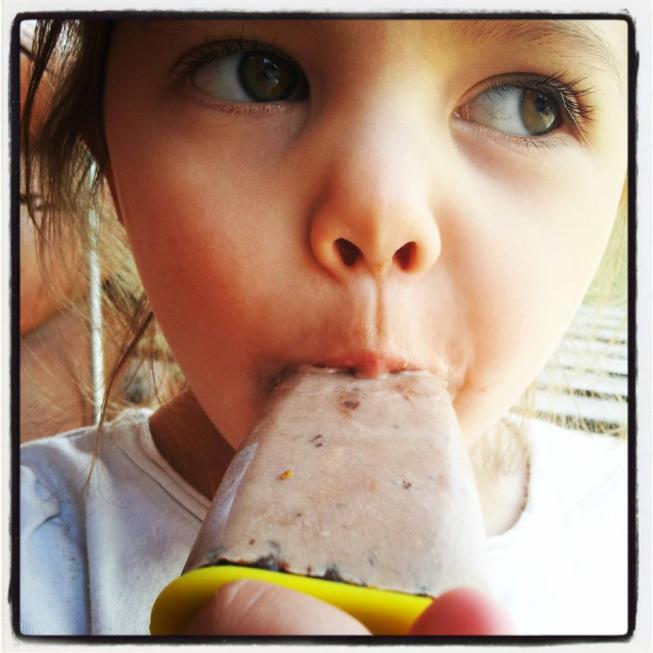 Next up is this Quinoa "Mac" & Cheese.  Also inspired by an earlier creation of mine: Butternut Squash Mac & Cheese. This quinoa was perfectly creamy, with many italian flavors -- parmesan, mozzarella, and basil. It was a perfect side dish to baked salmon...but could also just be eaten on its own.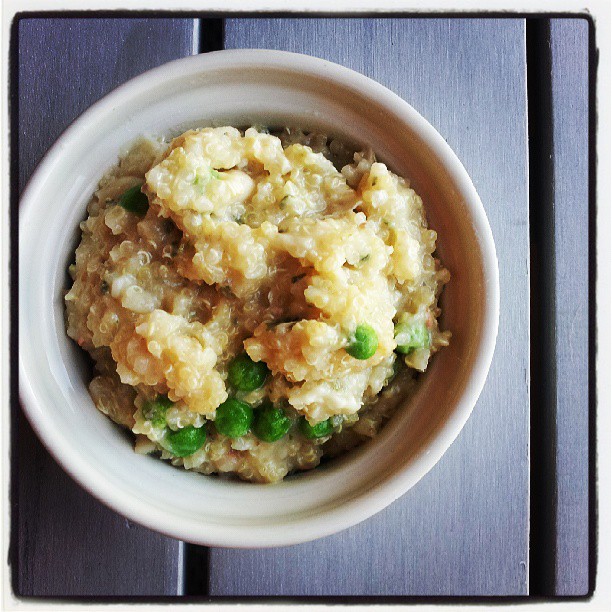 Then comes these Health(ier) Banana Chocolate Chip muffins with nourishing add-ins like chickpeas and coconut oil. Perfect for an afternoon snack, or breakfast, or dessert, or ALL THREE!!!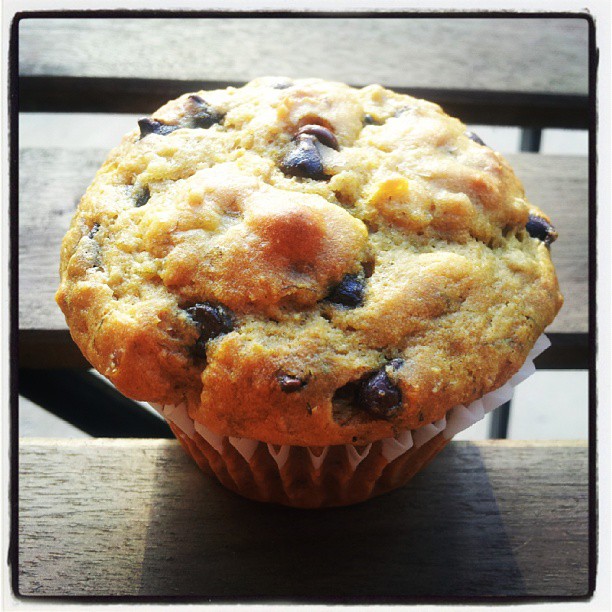 And last but not least... the creamy pasta salad I made for Babycakes' third birthday party. Instead of traditional mayo (which I hate), I used a ranch dip dressing made with plain and honey yogurt. Add veggies, bacon, and pasta... and you've got yourself one heck of a side dish!!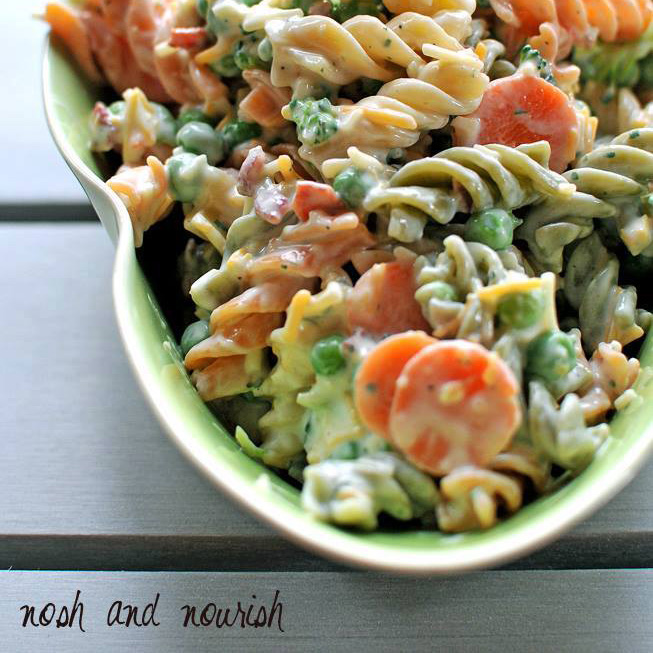 Question:
How do you stay sane during this back-to-school chaos?