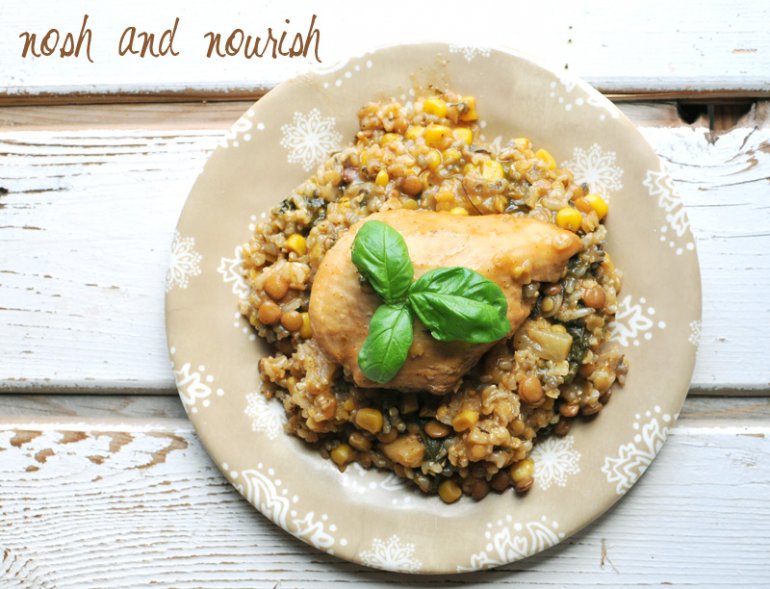 I don't know your stance on flu shots, but for me...there's usually about a 50 / 50 chance I'll get one. Not because of philosophy or the prediction for that year's flu season...no, it all depends on whether I'm already sick or not. More likely than not, by the time I get around to getting a flu shot, I already have a cold.  This year was one of those years that I was quite healthy and decided to go for it at the end of September. Babycakes and I both got one. Such planners!! So ahead of the game!!
It didn't help.
Babycakes has now been sick for almost 2 weeks, with me following behind at 5 days. Remember when I posted that sweet picture of her, sick in her bed? We've been to the doctor 3 times along the way, and every time they assure me it's just a nasty virus...no need for antibiotics. Meds or not, I'm just sooooooooo ready for us all to be healthy again!
Introducing Slow Cooker Tropical Chicken:
I've wanted comfort food during this sickness, like this slow cooker tropical chicken...but instead I've been flooding my body with nutrients and minerals from vegetable juices.  Babycakes and Dear Hubby throroughly enjoyed it though!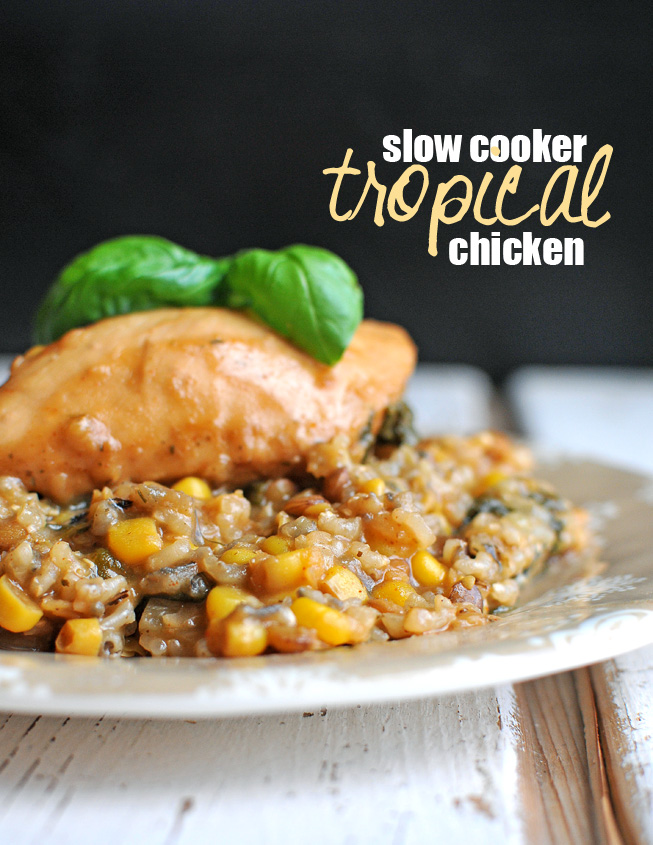 I love that there's lentils in there, and 4 cups of spinach, and corn, and pineapple.
Beautiful. Tropical. and Comforting -- all on a plate.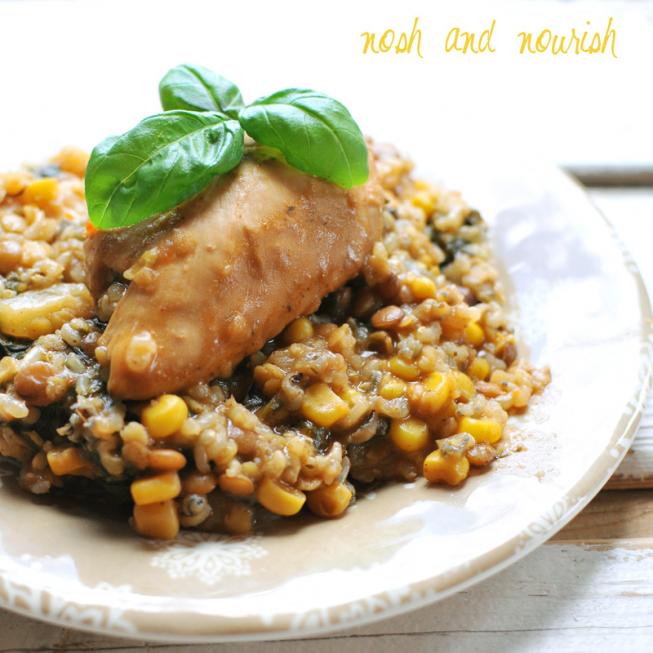 Question:
Do you ever get a flu shot?
What are your get-well remedies for flu?
Slow Cooker Tropical Chicken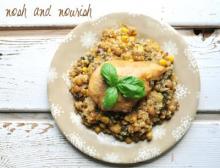 Description
Slow Cooker Tropical Chicken // nosh and nourish
Ingredients
16 ounces Rice & Lentil Medley (or sub all of one kind)
1 package McCormick's Baja Citrus Marinade
1⁄3 cup Apple Cider Vinegar
8 ounces Pineapple tidbits w/juice
15 ounces Sweet Kernel Corn (drained)
1⁄3 cup Soy Sauce (or sub Bragg's Liquid Aminos)
3 Chicken Breasts (I used frozen)
Instructions
Combine all ingredients in a slow cooker.
Cook on high for 4 hours.
Enjoy!
Yields 6 Servings