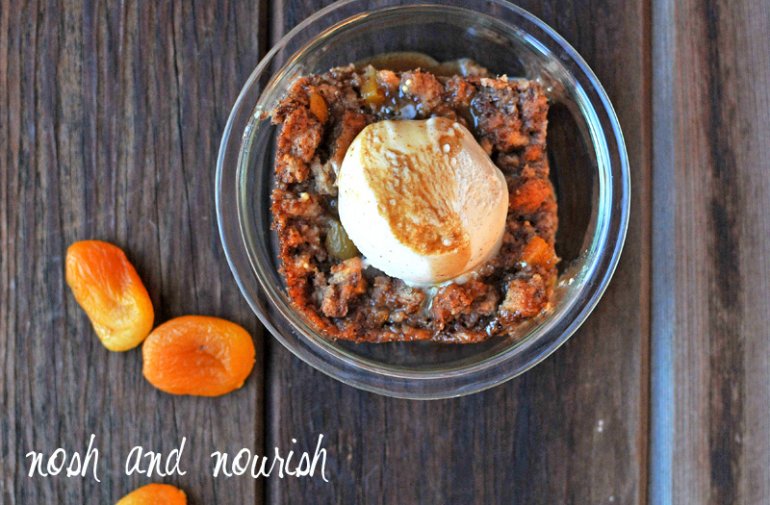 As I mentioned in my recent Holiday Bark recipe post, I am in full-on holiday mode.  It's just a matter of days before the decorations come out. And soon we'll be heading out into the forest to chop down our tree.  I admit, I've already lit the pine "Christmas" candle...more than once. And Babycakes and I have started to listen to Christmas music in the car on our commute to work/school.  You can hear us singing in the car last year here. Anyways, I am so excited for more holiday recipes and to get creative in the kitchen. You should definitely add this one to your make-over-the-holidays list.
Introducing Holiday Bread Pudding:
The secret to this holiday bread pudding is the cranberry bagels and the dried apricots.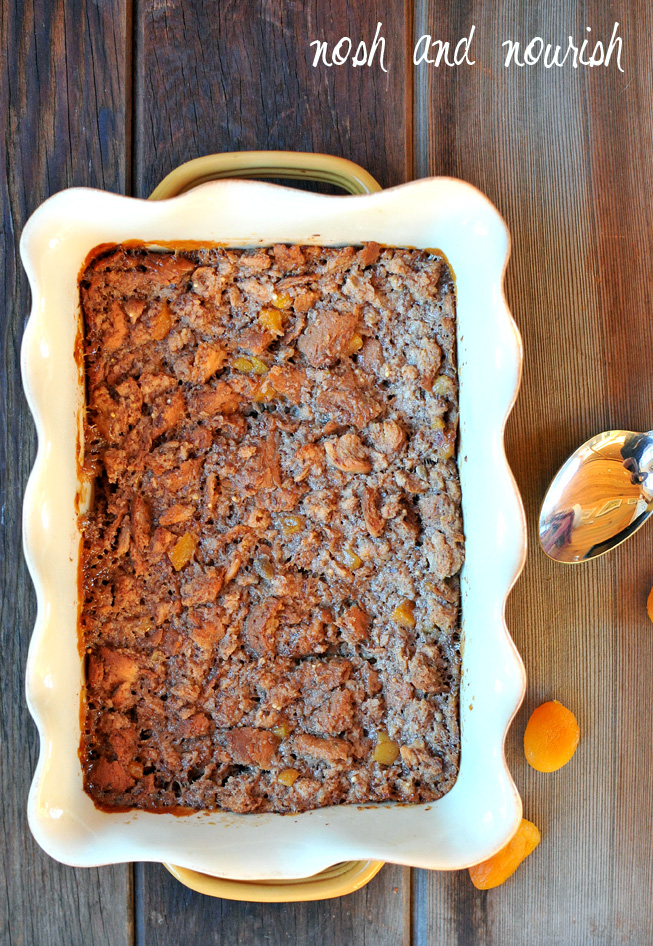 This really embodies the scent, taste, and feel of the holiday sesaon: Warm bread pudding seasoned with cinnamon and vanilla, topped with almond milk ice cream, then drizzled with a homemade caramel sauce.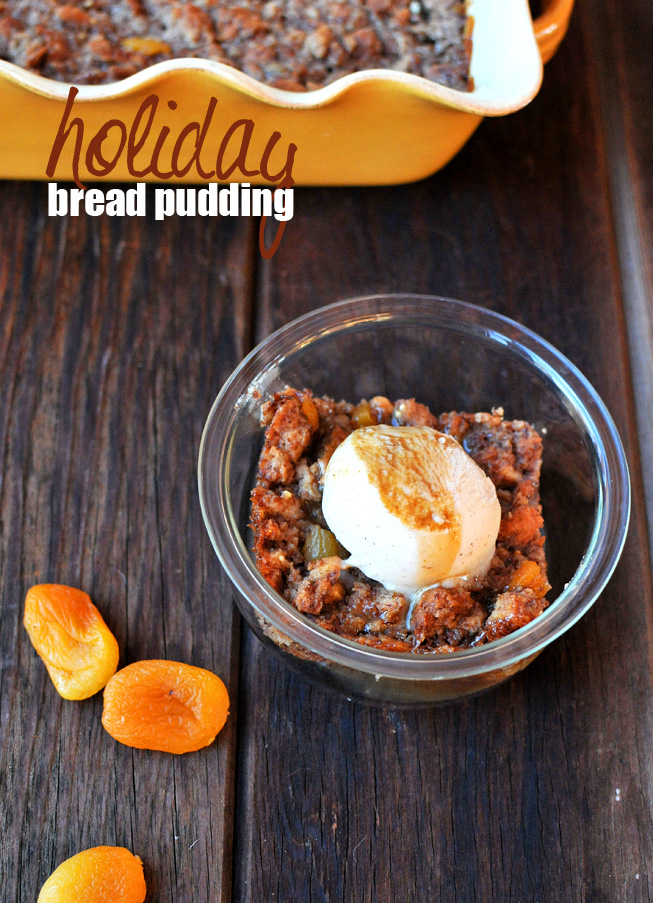 This bread pudding happens to be gluten-free and dairy-free, with these Mighty Cranberry Bagels from Udi's as the base. You are welcome to sub regular cranberry bagels, but there's really no need. These are so good!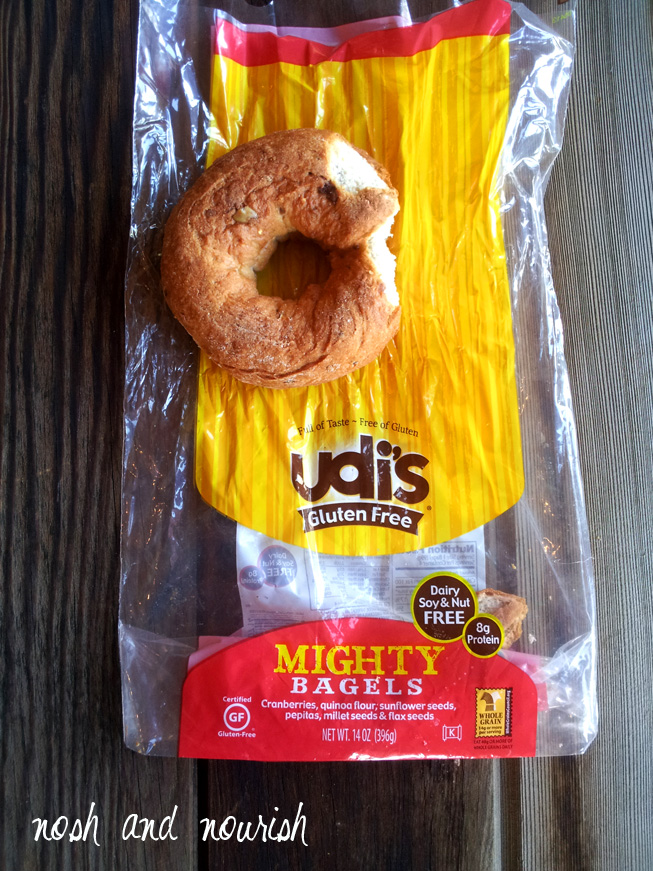 Add this to your list of traditions! Your kids and family will be asking for it again. I promise.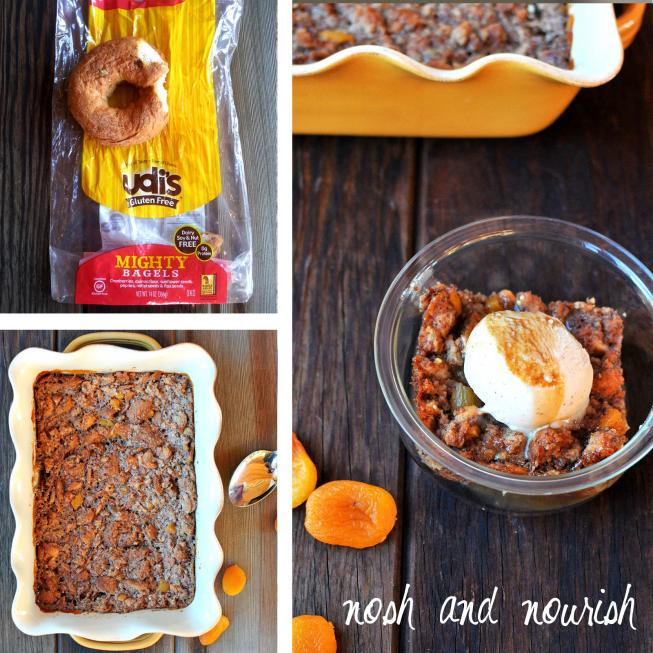 Holiday Bread Pudding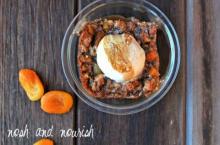 Description
Holiday Bread Pudding -- made with cranberry bagels! #dairyfree #gf
Ingredients
3 tablespoons Ground Flax
4 cups Cranberry Bagels, torn (I used 2 Udi's GF Mighty Bagels)
2 cups Vanilla Almond Milk
3 tablespoons Vegan Butter (or sub regular butter)
1⁄4 teaspoon Ground Cloves
1⁄2 cup Dried Apricots (diced)
Notes
For the homemade caramel sauce, mix 1 Tbsp coconut sugar, with 1 tsp almond milk. Let dissolve for a few minutes, then pour over the ice cream and bread pudding!
Instructions
Combine flax and warm water, and refrigerate for at least 15 minutes.
Preheat oven to 350 degrees.
Tear bagels into small pieces, approx the size of pennies.
Over the stovetop, combine almond milk and butter. Warm until butter is melted. Do not let it boil or burn. 
Combine all ingredients and pour into a baking dish. 
Cook for one hour.
Serve warm with almond milk ice cream, or regular.
Yields 12 Servings