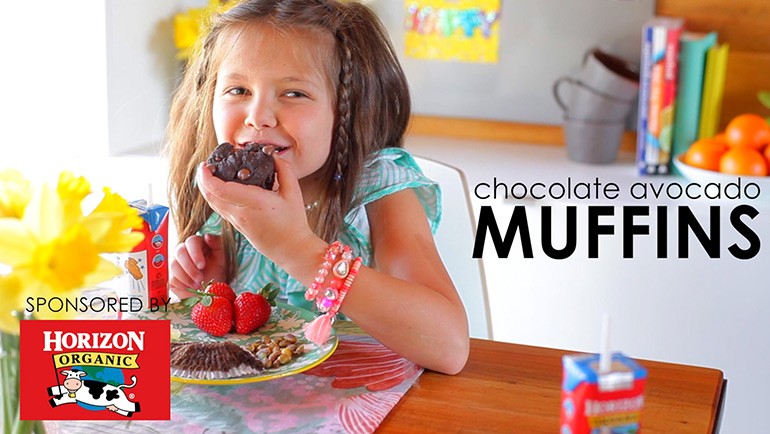 These Chocolate Avocado Muffins will be a new family favorite --- packed with chocolate deliciousness and healthy fat (hellllllllllllllllo, avocados!) and made with Horizon Organic milk, they're perfect for breakfast or an after-school snack.
I've paired avocado with chocolate before, in the form of fudgesicles. 
And now I'm doing it in muffins.
It's a great way to add more nutrients --- and (ahem) to hide avocados from picky little eaters.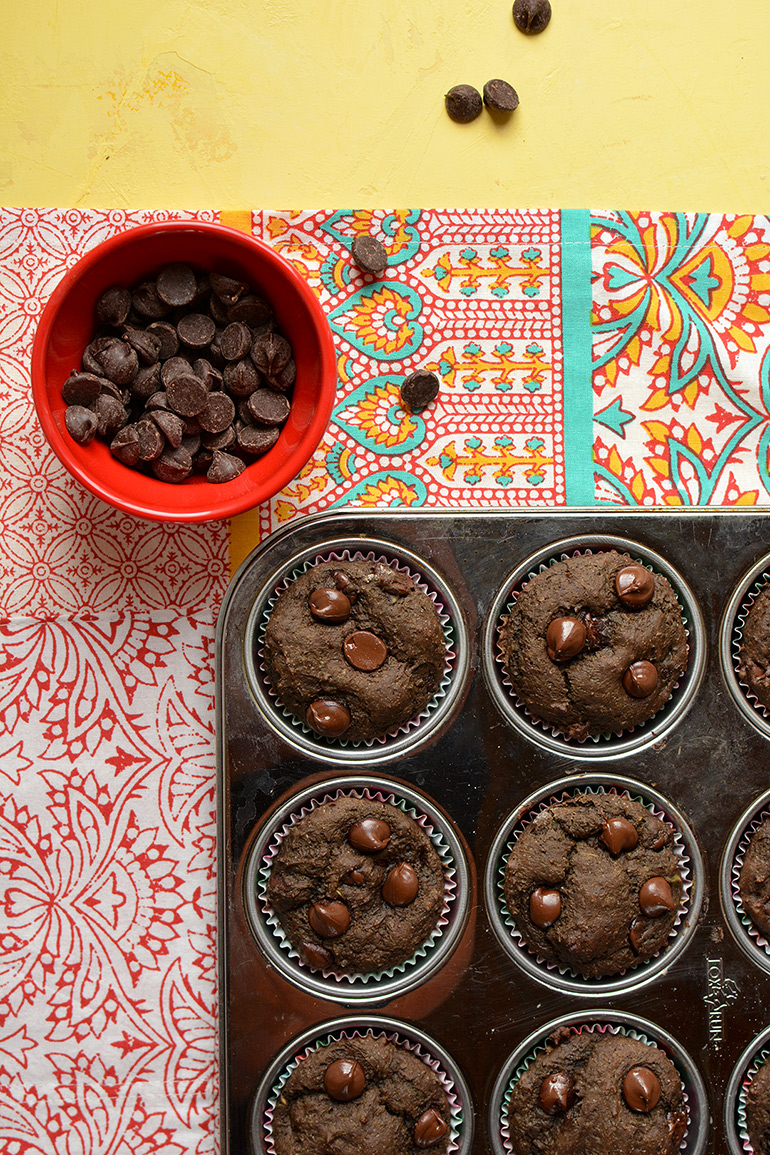 We don't always do dairy, but when we do... it's always organic, Horizon Organic to be exact! What does organic mean? It means: no growth hormones, no antibiotics, no persistent pesticides, and no GMOs.
Kids love "helping" in the kitchen --- yes, I know... I put that in quotes. They tend to make a few more messes, but it's usually worth the fun in the end! And they are more willing to try something they've helped make. They can stir in the chocolate chips (like Babycakes is doing in the pic below), or mash the avocado to get it ready for the batter. They can help measure out ingredients like flour and milk. They can crack open the egg.
They are capable of so much! And they'll love tasting their reward.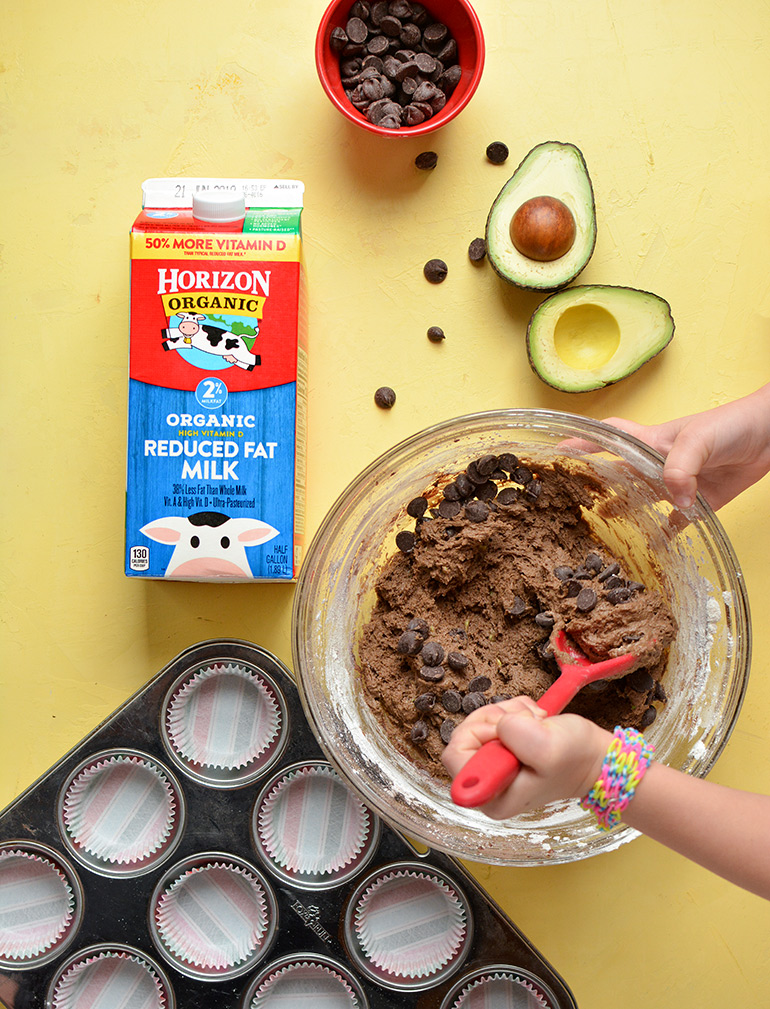 I usually put them into the tin myself. And press in a few extra chocolate chips to the top of each one.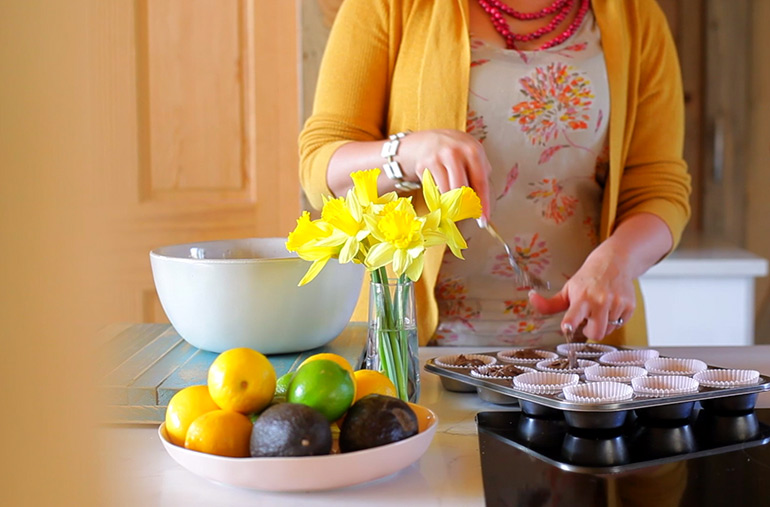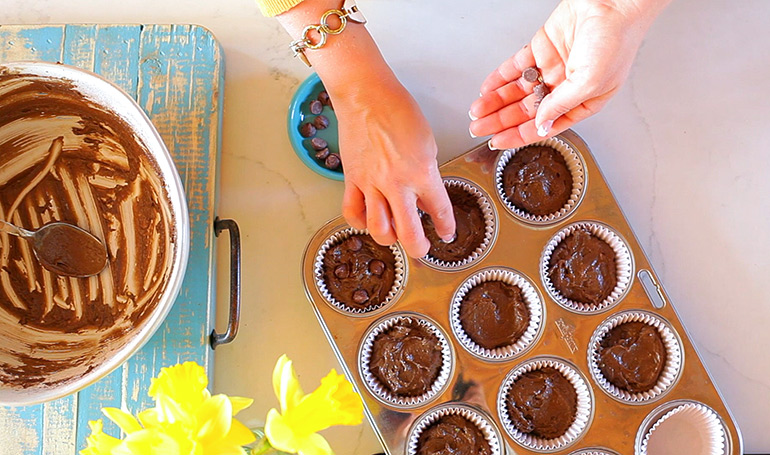 They only take 20 minutes to bake. Easy peasy! And I love the addition of avocado --- we all need healthy fats in our diet, especially kids! And if yours are like mine (she refuses to eat any pieces or chunks of avocado), this is a great way to sneak serve it.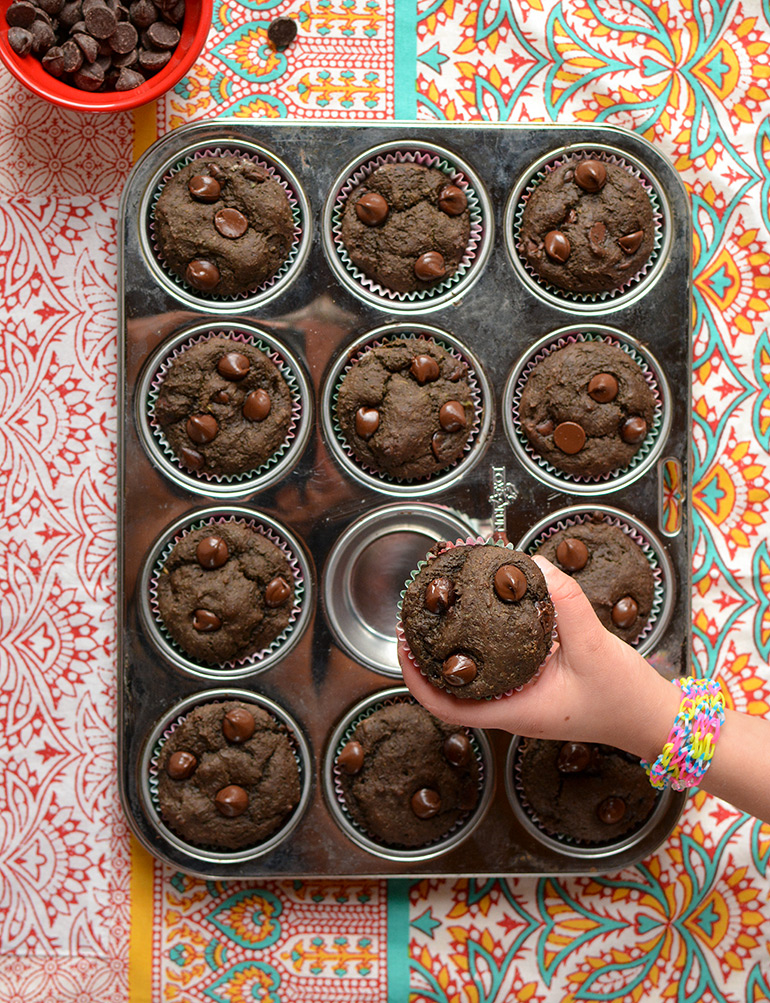 She and her friends had the MOST FUN laughing and devouring muffins in this video!
See just how easy they are to make (click play on video):
These are great for an after-school snack, served with fresh strawberries (and/or pistachios and cheese), or for breakfast. Make them on the weekend and then heat them up on busy mornings throughout the week!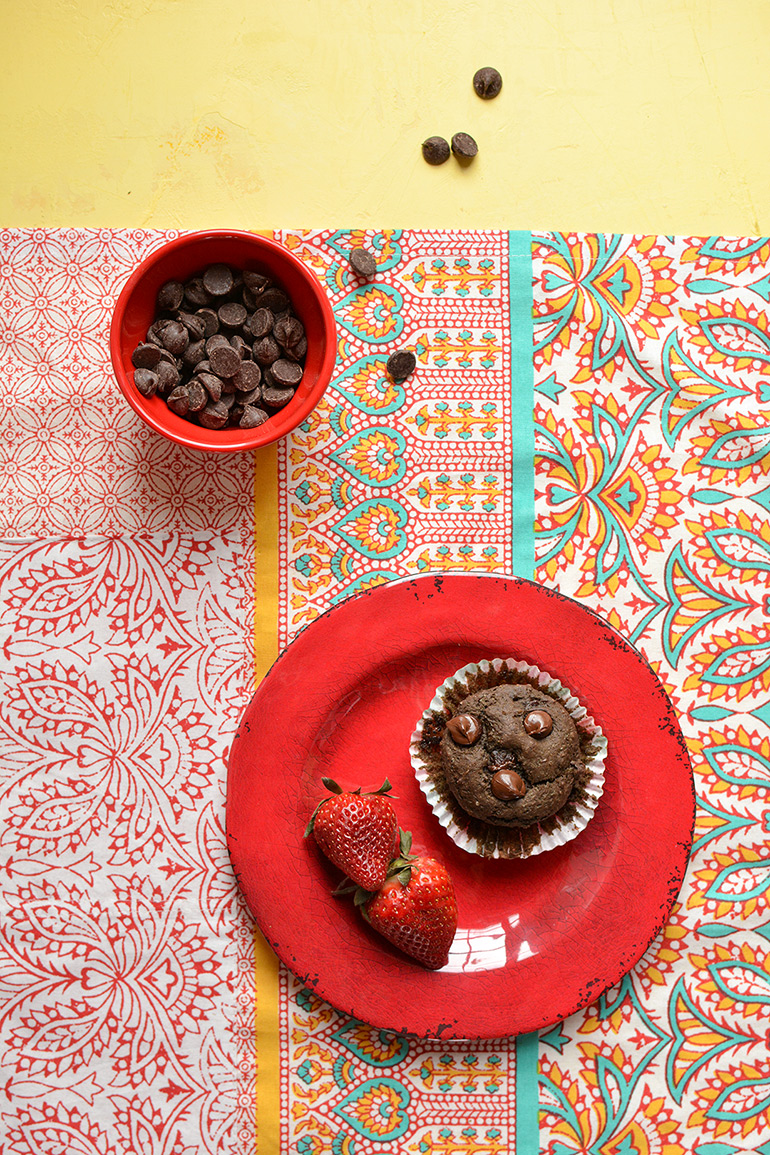 ---------------------------------------------------------------------------------------------------------------------------------------
Get more recipe ideas over on Horizon Organic's Instagram page!!
This is a sponsored conversation written by me on behalf of Horizon Organic. The opinions, recipe, beautiful food photography and text are all mine. Thank you for supporting brands that support Nosh and Nourish!!! I choose them based on what I already cook/create with and feel 100% confident in recommending to you.
Chocolate Avocado Muffins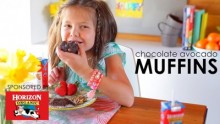 Description
Chocolate Avocado Muffins with Horizon Organic
Ingredients
1⁄2 cup Horizon Organic Milk
1 Avocado (peeled and pit removed)
1⁄2 cup golden monkfruit sweetener (or sub coconut sugar)
1 teaspoon Vanilla Extract
1 1⁄4 cup organic unbleached all-purpose flour
1 tablespoon Baking Powder
1⁄2 cup Chocolate Chips (plus a few more for the top)
Instructions
Preheat oven to 350 degrees.
In a large mixing bowl, combine milk, avocado, sweetener, vanilla, and cocoa powder. Use an immersion stick blender to puree until smooth (or a potato masher would work too). 
Whisk in the egg. 
In a small different bowl, combine the dry ingredients (flour, baking soda, baking powder, and salt). Whisk to mix. Then, slowly stir this dry mixture into the wet mixture. 
Stir in chocolate chips. 
Prepeare a muffin tin with paper cupcake liners (or use non-stick spray). Fill each muffin cup 3/4s full. 
Press in 3 additional chocolate chips into the top of the batter in each cup (optional). 
Bake for 20 minutes. 
Serve and wait for smiles!
Yields 12 Muffins