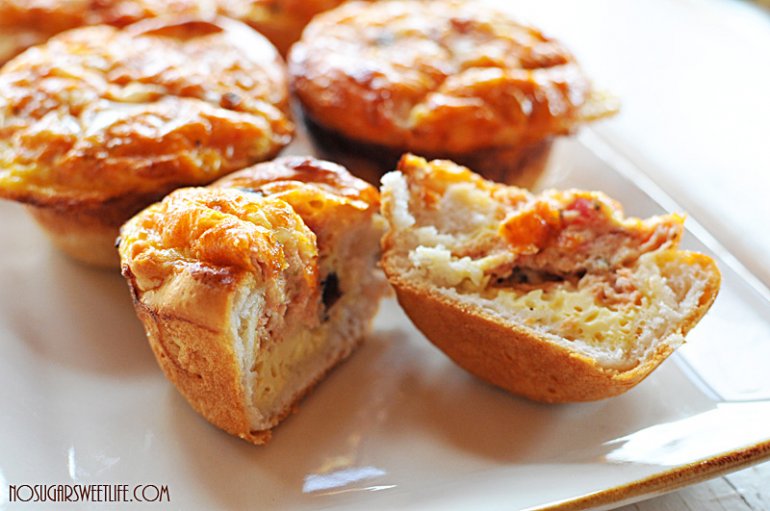 Well my friends, I did it again. (No oops about it). I created a masterpiece that you can customize to your specific liking: biscuit quiches. Similar to my many varieties of greek yogurt banana breads, I will continue to bake and create new varieties of these yummy breakfast beauties in the weeks to come!  After the inaugural Egg & Sweet Potato Biscuit Quiche that Dear Hubby declared to be the "best breakfast I'd ever made in 8 years of marriage", I wanted to spice things up a bit.  Lord knows I need a kick in the morning, especially lately with our new crazy busy schedule, my lingering cough of death, and my toddler who decided she no longer likes to sleep.
A little kick for your morning:
I started by adding pepper jack cheese, a chunky black bean and corn salsa, and Chobani plain yogurt.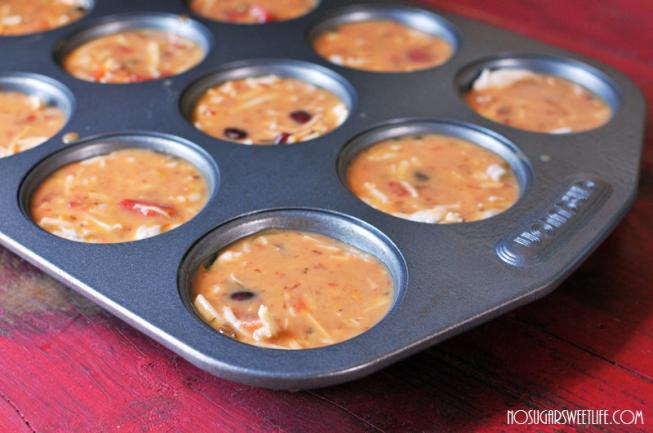 I was pleasantly surprised at how beautiful they turned out....AGAIN.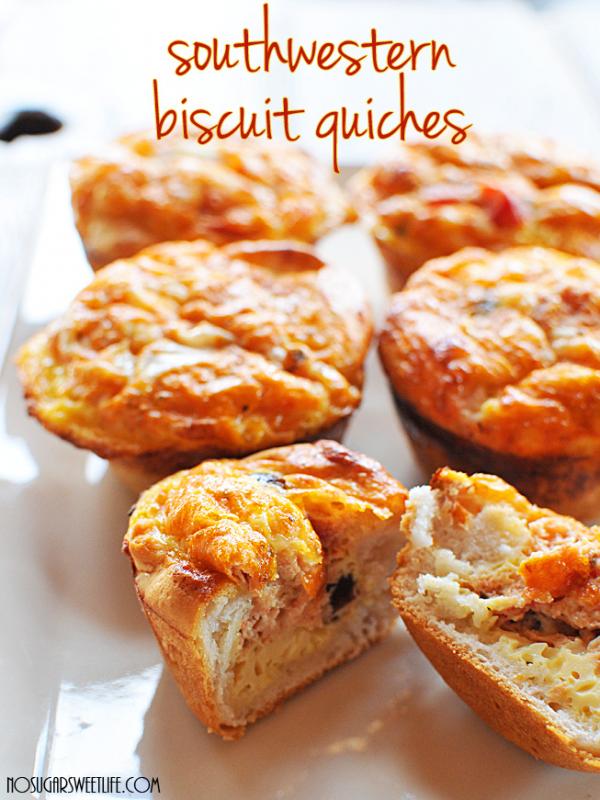 Light. Fluffy. Baked cheese-y goodness, with a kick. These are perfect for a brunch with friends or for a quick and easy weekday breakfast at home.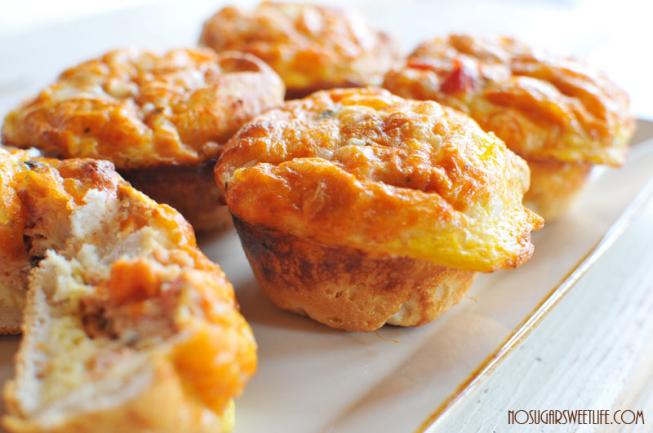 New Here?  How I lost 50+lbs the healthy way:
Without Counting (calories or points)!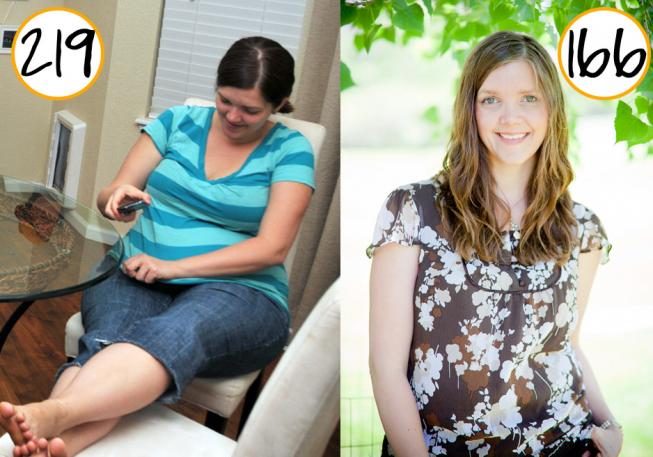 Southwestern Biscuit Quiches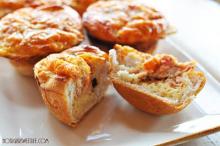 Description
Southwestern Biscuit Quiches // @noshandnourish
Ingredients
1 tablespoon Plain Chobani greek yogurt
1⁄3 cup Pepper Jack Cheese
1⁄3 cup Colby Jack Cheese
1⁄2 cup Chunky Salsa (I used black bean/corn salsa)
1 can Pillsbury Biscuits (I used the Southern Homestyle variety)
Notes
This recipe made 12 full muffin cups, plus an additional ramekin dish with an individual serving.
Instructions
Preheat oven to 350 (I now use a convection oven).
Mix all ingredients, except for the biscuits, in a medium mixing bowl.
Spray a muffin tin with non-stick spray.
Open your can of biscuits and cut each biscuit in half.
Press the biscuit halves into each muffin cup.
Pour on the egg mixture over each piece of biscuit, filling each cup almost to the top.
Place a cookie sheet on the rack under the muffin tin, for any overages... a few of mine dripped a little from being too full.
Bake for 28 minutes in the convection oven. (I'm guessing if you're not using convection, you'll need to bake more like 30 - 35 minutes). Take out when the egg is cooked and slightly browned on the top.
Enjoy!
Yields 12 Quiches