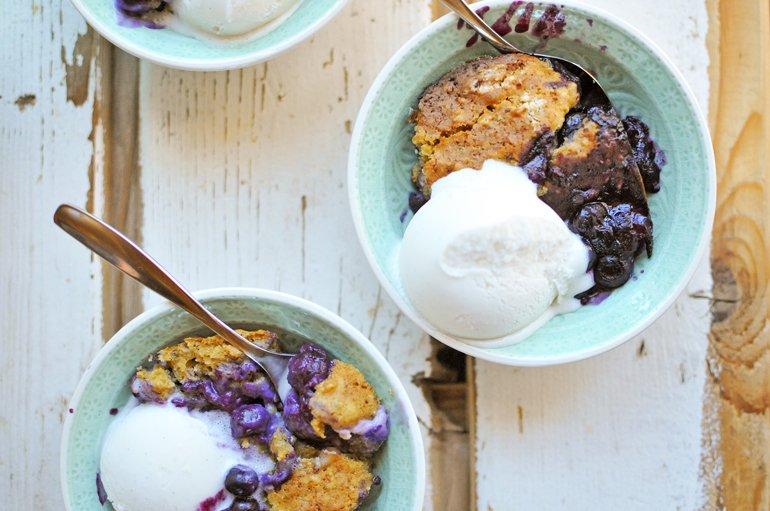 Hellllllllllllllo, summer!! Sweet, antioxidant-packed, organic blueberries are intermingled with a cake-like cobbler with quinoa and topped with dairy-free vanilla ice cream for a delicious, light dessert. 
In addition to this mouth-watering, gorgeous cobbler recipe I'm sharing with you today, I'm also sharing how making some simple (small) changes can impact both our bodies and the planet.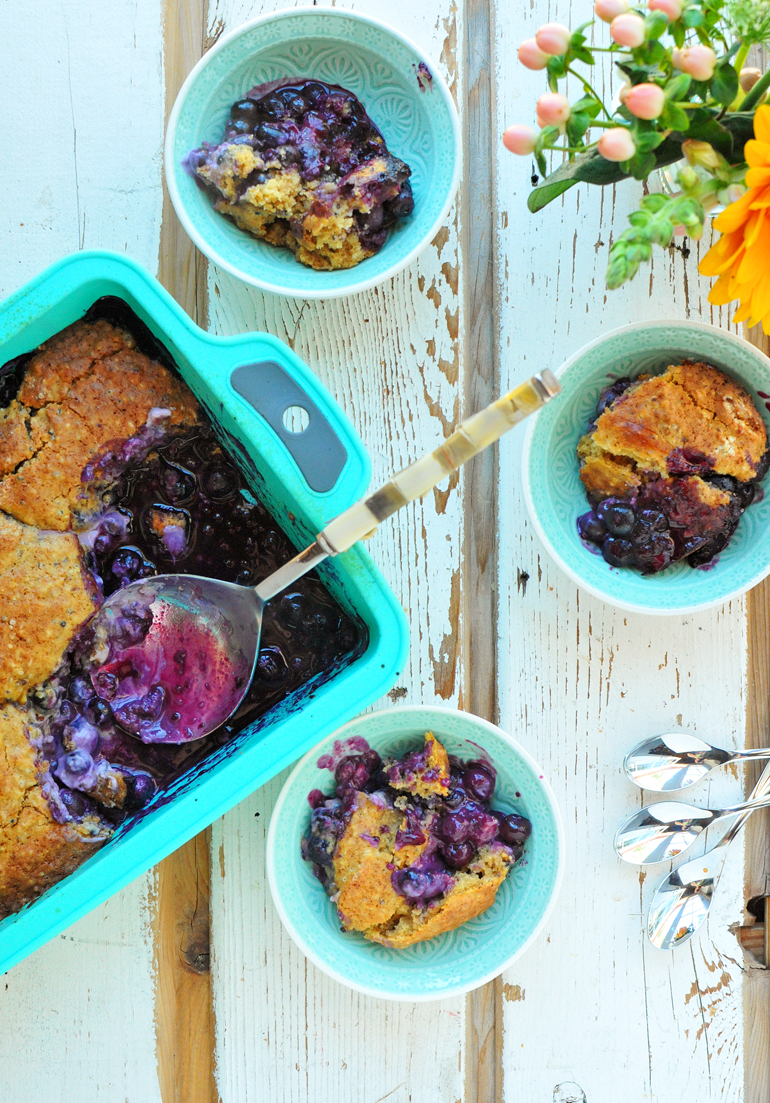 We are the decision-makers, the ones buying the food that will eventually go into our bellies.
Will it be nourishing?
Will it be environmentally-friendly?
Will it be affordable?
What we put in the cart matters.
I thought I'd take on more of the "mountain lifestyle" when it came to cooking and shopping --- that I'd buy in bulk and use my deep freezer and garage storage a lot. But that hasn't happened in the 3.5 years I've lived here. I go to the grocery store a couple times a week and buy a lot of fresh items along with the staples like canned goods and frozen organic fruits and veggies. I love my local Safeway, near Denver because it always has a great selection of fresh produce (both in variety and quality), beautiful fresh flowers (that make my photoshoots prettier and my house happier), the largest selection of natural and organic options in my area, wonderful Earth-friendly brands like Silk, Earthbound Farm, So Delicious, Horizon Organic, Vega, etc... and completely reasonable prices.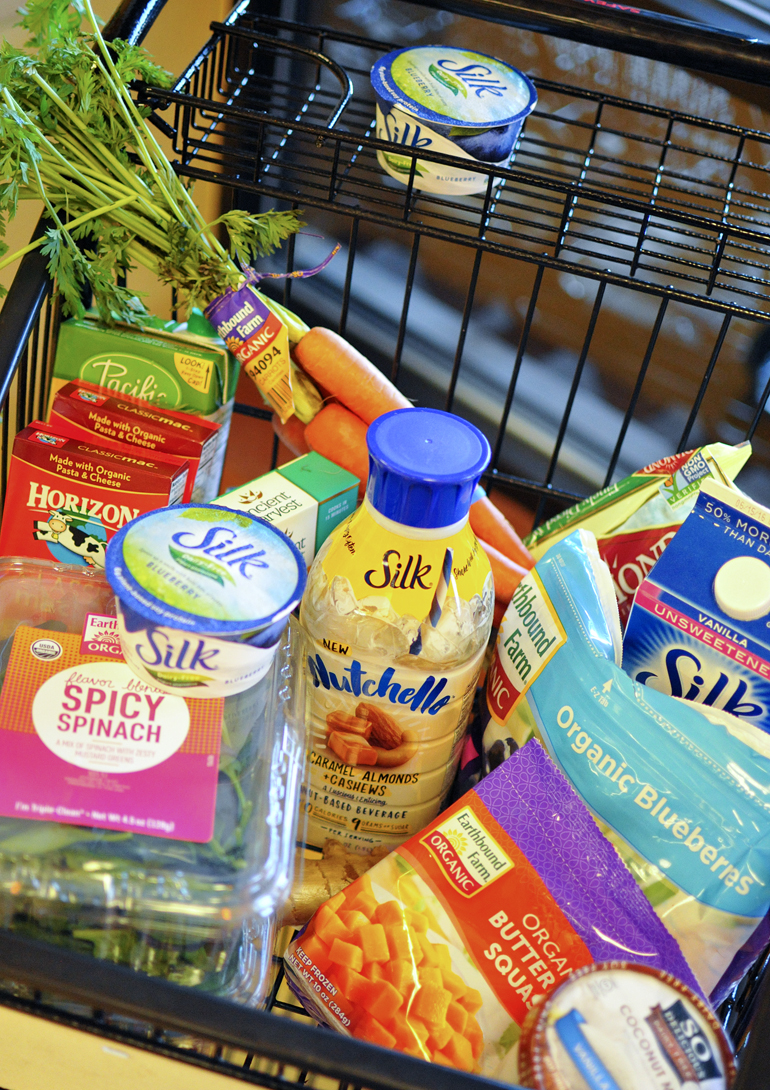 So here's some simple (small) changes can impact both our bodies and the planet:
1) Switch from cow milk to Almond or Cashewmilk. Why?

Silk's Cashewmilk has 50% MORE calcium than cows' milk

Cashewmilk has a much longer shelf-life / later expiration date, so you're less likely to waste it


Cashewmilk is lower in calories than cows' milk

Silk's Cashewmilk is dairy-free, gluten-free, carrageenan-free, and GMO-free

By switching to Silk once a week instead of cows' milk you will save over 26,000 gallons of water in a year (whoa!!!) b/c it's easier and takes less water to produce a gallon of cashewmilk than to feed/nurture the cow and associated pasture and barn to create the same amount of dairy milk!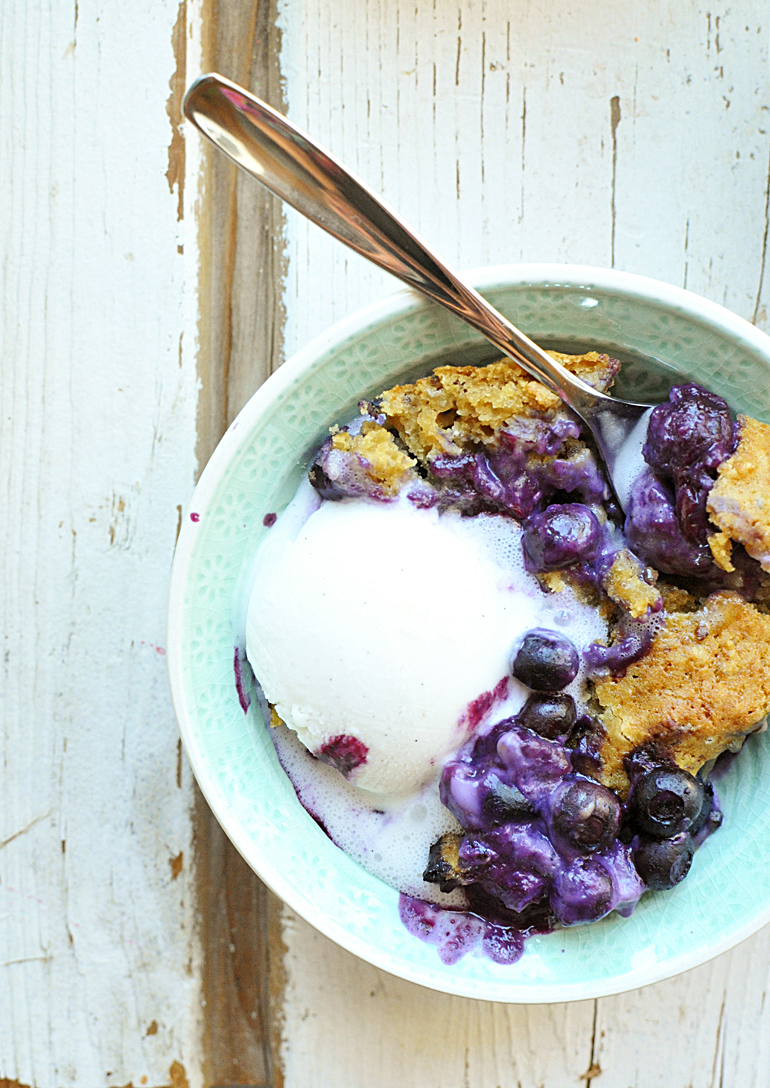 2) Buy organic fruits and veggies (like these frozen blueberries from Earthbound Farm).

Not only is buying organic better for our bodies, it's also better for the earth! Organic farming works with the land, instead of against it. It encourages soil and water conservation and reduces pollution as well.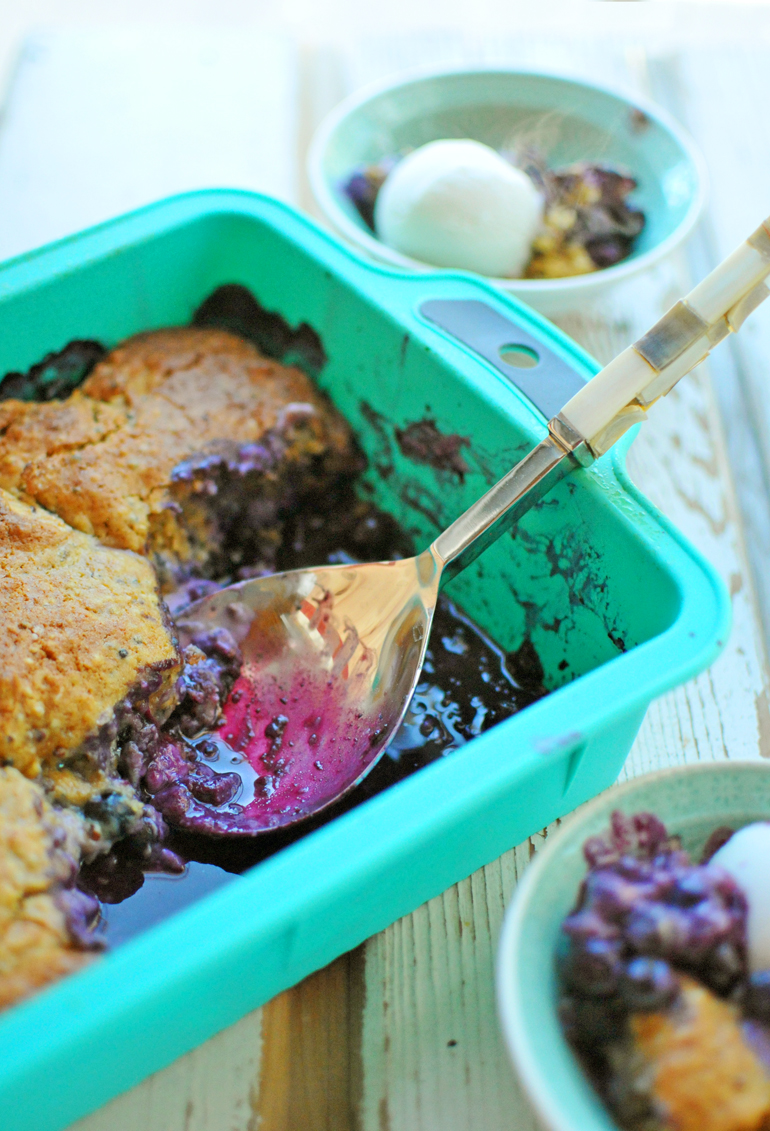 3) Eat more vegetarian meals.
Participate in Meatless Monday, and beyond! It's good for your health, for your wallet (so you can afford more organic fruits and veggies as mentioned in tip #2), and for the environment (by reducing water usage and greenhouse gas emmisions)! Research shows that going vegetarian a couple times a week is even more impactful to the environment than not driving a car. Here's some of my family's favorite meatless dinners:

Spinach Pesto Pizza (in my upcoming cookbook!)
Red Pepper & Tomato Soup with Roasted Cauliflower (in my upcoming cookbook!)
Pineapple Teriyaki Bowls (more than HALF of the recipes in my upcoming cookbook are vegetarian!!)
More about this cobbler... it is lightly sweetened, packed with protein, healthy fat, and antioxidants. And is made with ingredients you can feel good about.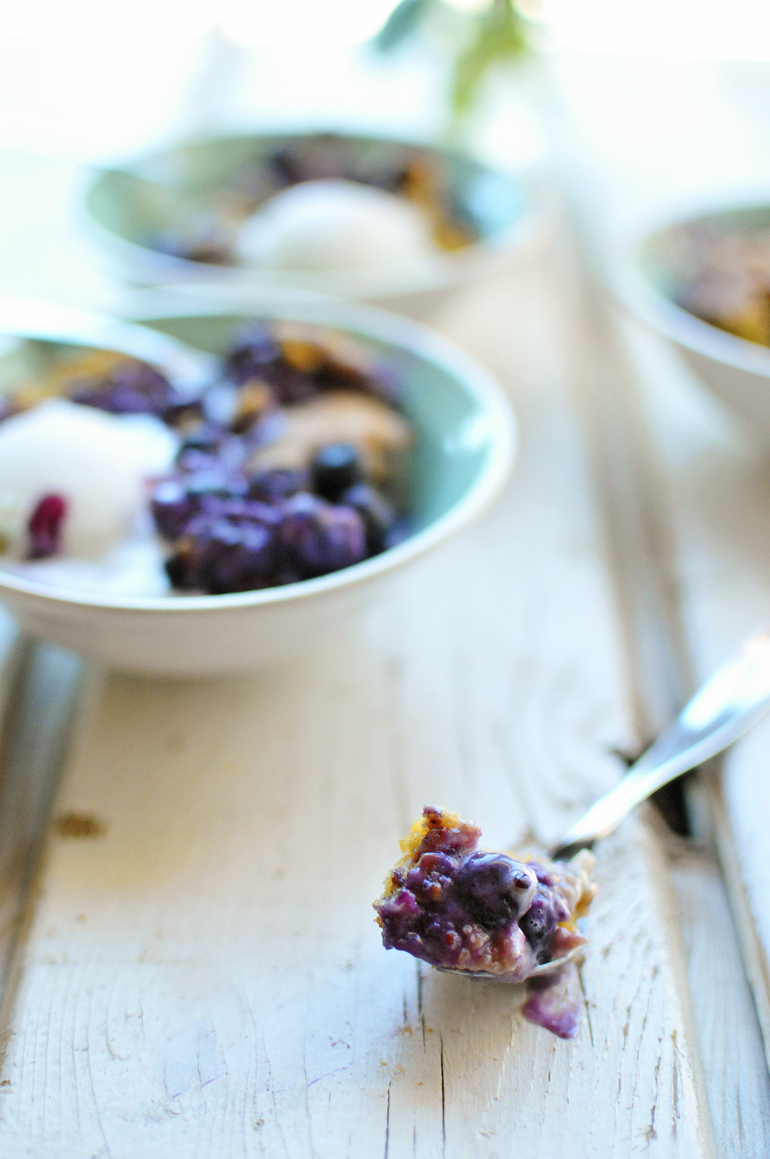 Let's make good, healthy choices. 
For our bodies. 
And for the Earth.
May you frolic in its fields, dance amongst its wildflowers, celebrate its beauty, honor its uniqueness, and do anything and everything to preserve it for generations to come.

Questions:
What do you think of the simple changes I shared?
Do any of them seem too daunting? If so, which one(s)?
Do you do most of them already?
This is a sponsored conversation written by me on behalf of Safeway. The opinions, recipe, beautiful food photography and text are all mine.
Blueberry Cobbler with Quinoa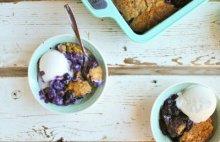 Description
Blueberry Cobbler w/Quinoa
Ingredients
4 cups frozen Earthbound Farm organic blueberries
5 1⁄2 ounces Silk Blueberry Yogurt Alternative
1 cup Bob's RedMill 1:1 Gluten-free Baking powder (or sub white whole wheat flour)
1⁄3 cup lemon olive oil (or sub regular extra virgin olive oil)
1⁄3 cup Silk vanilla unsweetened almondmilk (or sub cashewmilk)
1 cup Vanilla Ice Cream (I used So-Delicious Dairy-free Vanilla --- for the topping)
Notes
*Mix 1 tbsp ground flax with 3 tbsp warm water. Stir and refrigerate for 15 minutes before adding it to the batter.
Instructions
Preheat the oven to 400 degrees. 
In a greased 9x9 glass pan or silicone baking dish, lay the blueberries in the bottom. Then, spoon over a thin layer of the blueberry yogurt. 
In a medium mixing bowl, combine all of the remaining cobbler ingredients. 
Then, spoon the batter over the blueberries leaving a few areas where the blueberries are exposed / not covered. 
Bake for 45 minutes. Cobbler should be lightly browned and blueberries should be warm and soft. 
Serve with So Delicious Dairy-free Vanilla Ice Cream (optional, but recommended!)
Yields 8 Servings