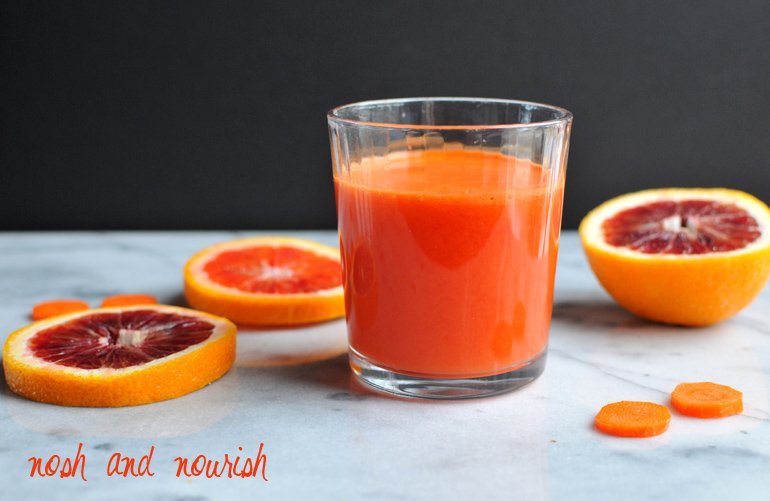 One of the few reasons to love winter: blood oranges are in season. 
Seriously, I love this fruit!
I love the variation of colors (especially the deep red), I love that they're a little sweeter and less acidic, AND I love all that immunity-boosting vitamin C (up to 40% more than a regular navel orange!) -- just what our bodies need in the middle of winter! It's like it was planned or something.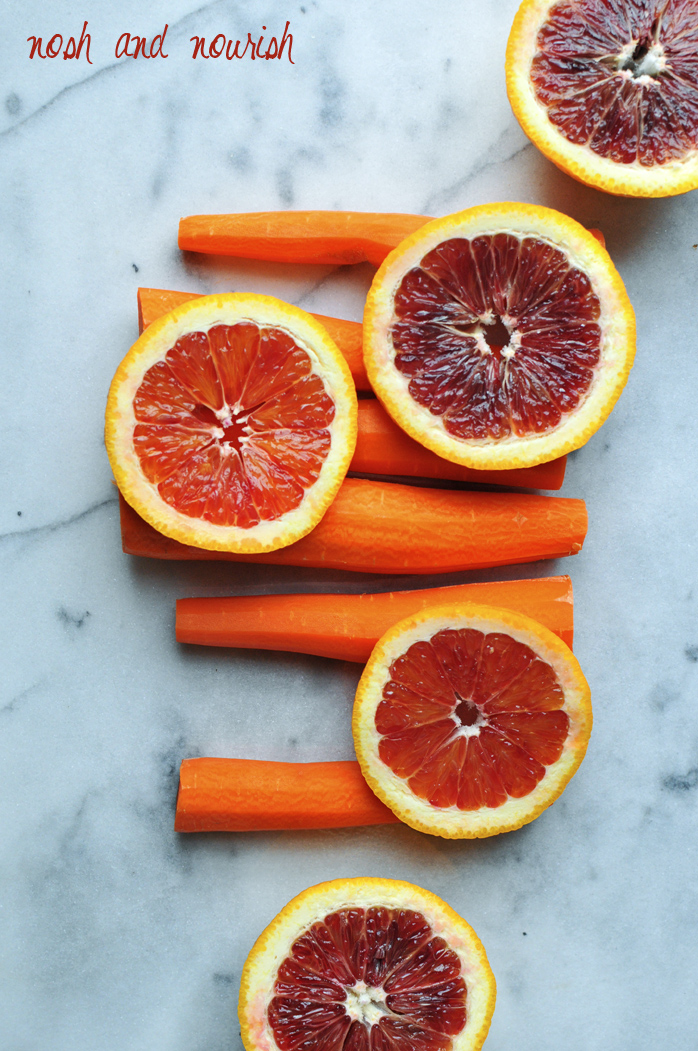 This juice is mostly sweet with a little spicy kick from the ginger. Hello, tastebuds!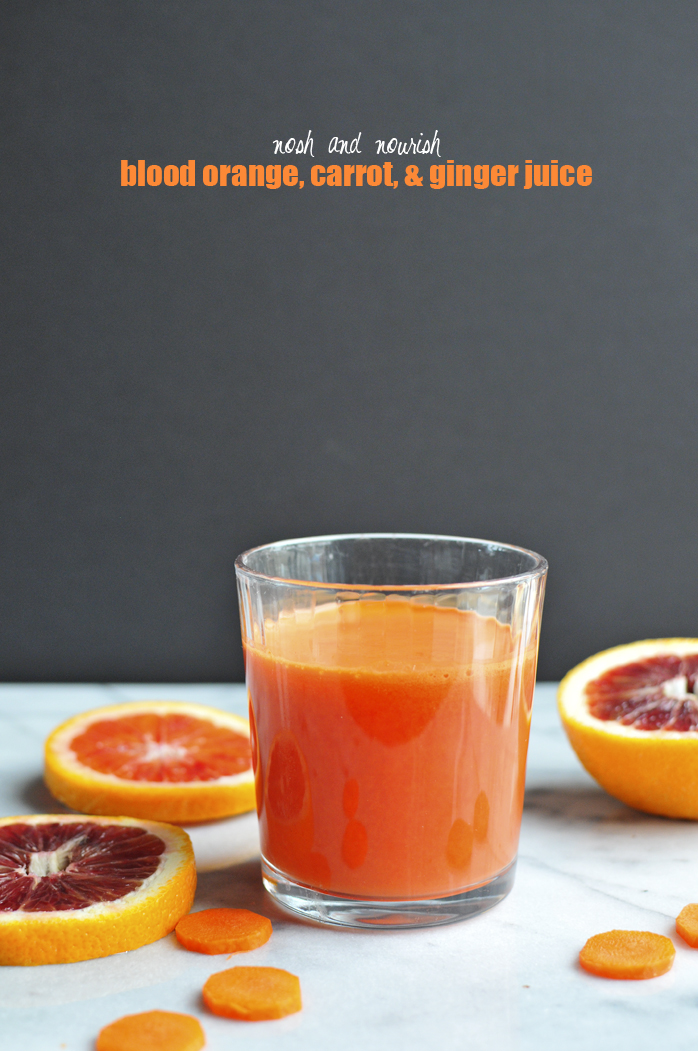 It's gorgeous, refreshing, immunity-boosting, and just darn good. 
TIP: If you want to make your juice go a little farther, try mixing in a little bit of pure coconut water. Did you know an 11 ounce serving has more potassium than 4 bananas?! I also love adding it to homemade soup!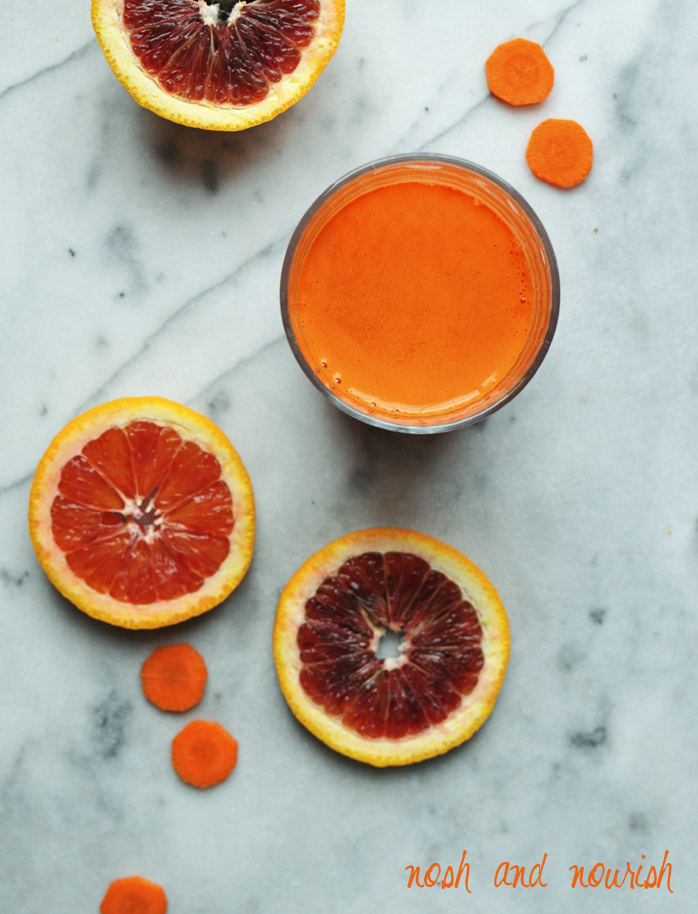 Question:
What's your favorite part of winter?
Blood Orange, Carrot, & Ginger Juice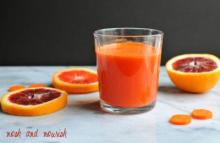 Description
Blood Orange, Carrot, & Ginger Juice! // via Nosh and Nourish
Ingredients
2 Inch of Fresh Ginger (peeled)
Notes
This makes two 12 ounce servings.
Feel free to add a bit of pure coconut water into the fresh juice to make it go farther!
Instructions
Put all ingredients through a juicer. 
Drink.
Yields 24 Ounces