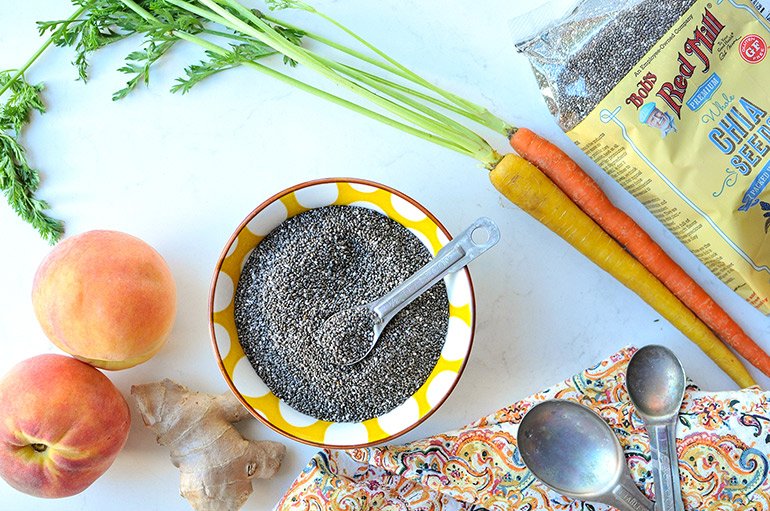 Chia seeds are one of those "good-for-you" everyday superfoods that took me a lonnnnnnnnnng time to embrace. I don't know why... all my food blogger friends were loving chia. I just didn't. Until recently. 
And it all started with a trip to the beach, and a cocktail. A lot of other things start that way too, am I right?!? (Sometimes I crack myself up.) 
Anyways, chia. 
It's good for you. 
Chia seeds are:
high in antioxidants
good for gut health and heart health
packed with plant-based protein
You should add them to your diet. 
Here are 7 easy ways to eat (or drink) more chia seeds!
1. In Smoothies
If you're hesitant about chia seeds, because maybe you don't like the gummy texture / consistency, start by adding them to your smoothies. The blender pulverizes them into such small pieces that any potential gumminess disappears. 
Poof, gone.
Just like this peach ginger chia smoothie was gone in about 8.2 seconds! Soooooooooo good and refreshing.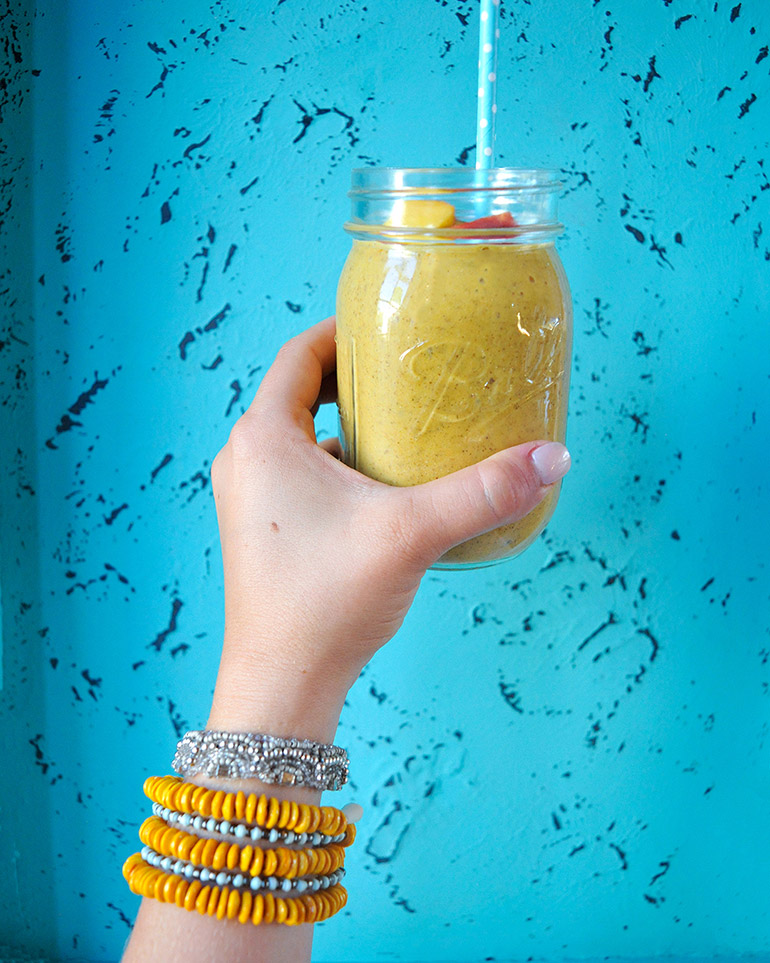 2. In Smoothie Bowls:
Unicorn Dragonfruit Smoothie Bowl // via Nosh and Nourish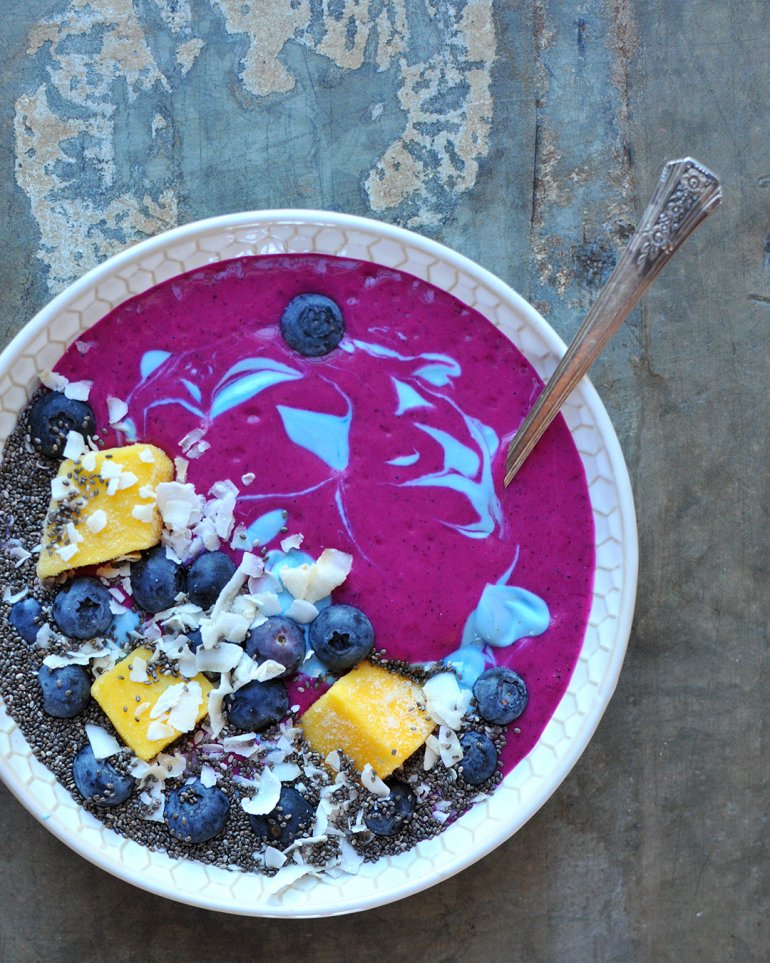 3. In Energy Bars:
Salted Chocolate + Pistachio Energy Bars // via The Pig & Quill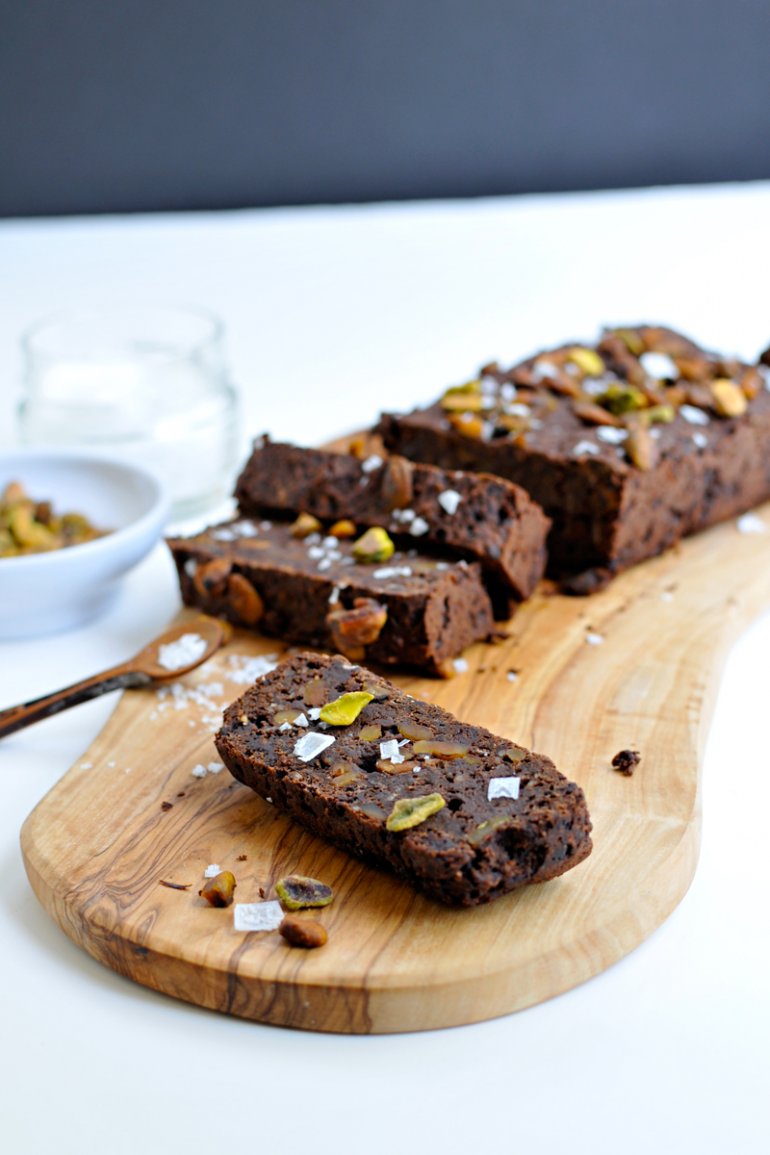 4. In Pancakes:
Lemon Chia Seed Pancakes // via Lauren Kelly Nutrition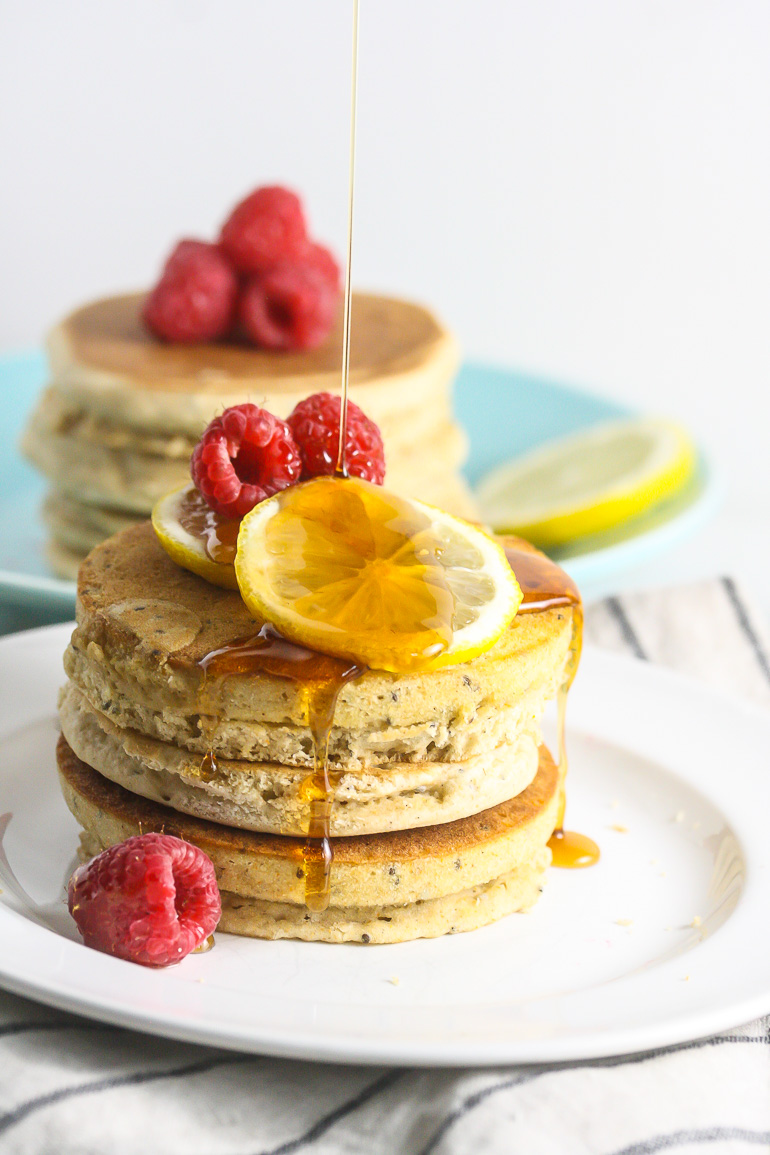 5. In Pudding:
Golden Chia Pudding // via With Food + Love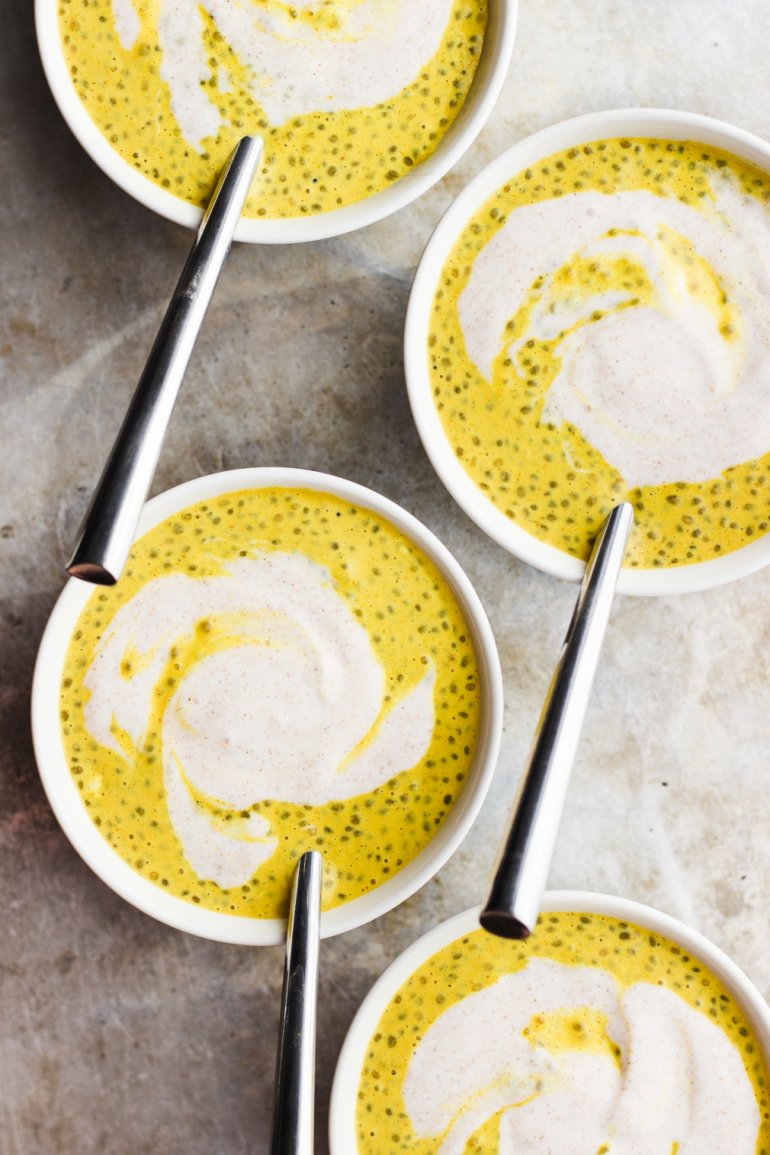 6. In Overnight Oats:
Berry Chia Overnight Oats // via Pinch of Yum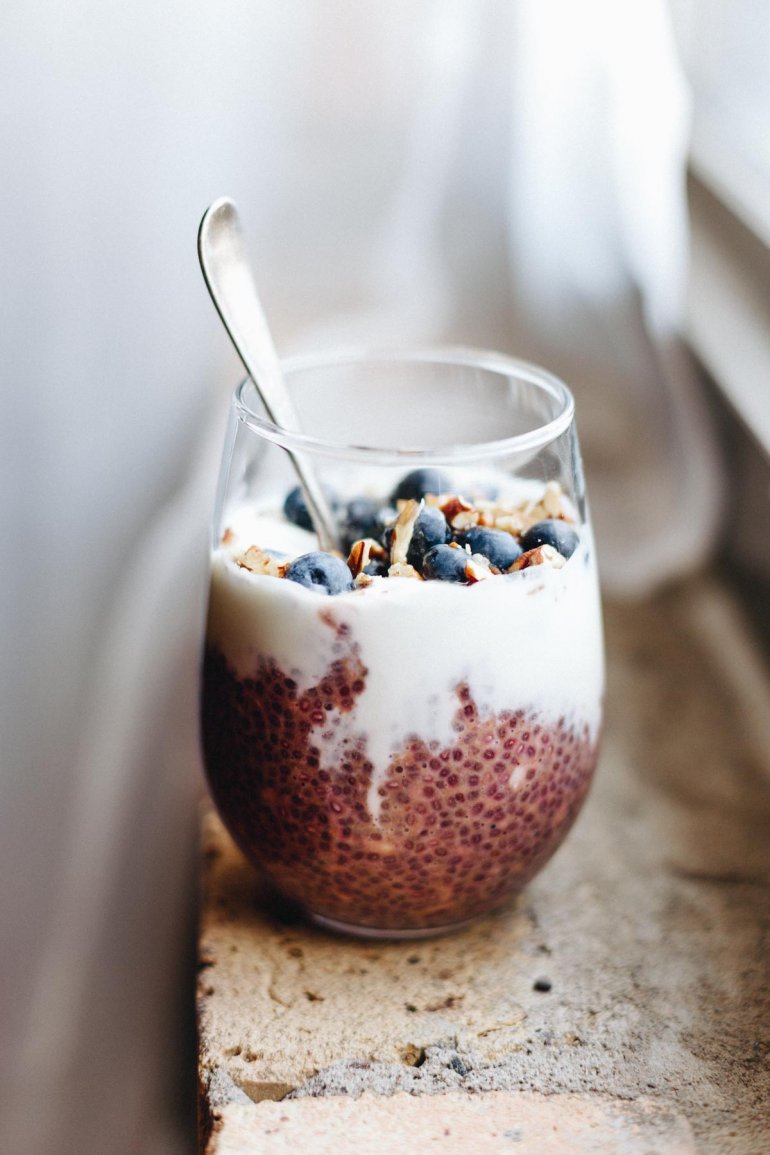 7. In Cocktails:
This is the one I was talking about, in the intro!!  Apple Cider Chia Frescas // via Cafe Johnsonia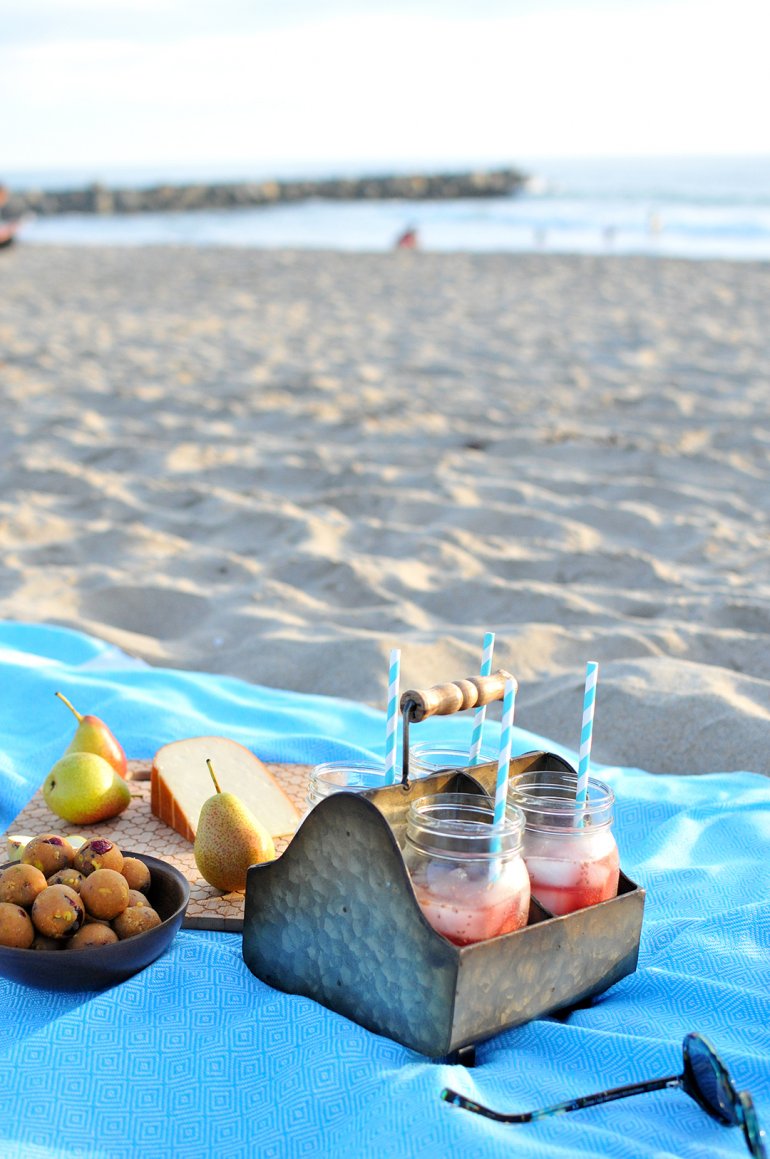 ///////////////////////////////////////////////////////////////////////////////////////////////////////////////////////////////////////////////////////////////// Disclaimer: this is a sponsored post written by me on behalf of Bob's Red Mill. The opinions, text, recipe, and beautiful photos are all mine. Thank you for supporting brands that support Nosh and Nourish!! I choose them based on what I already cook/create with and feel 100% confident in recommending to you.
Peach Ginger Chia Smoothie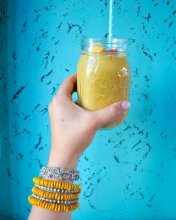 Description
peach ginger smoothie | vegan smoothies | easy chia recipes
Ingredients
1 fresh peach (pit removed, or sub additional 1/2 cup frozen)
1/2 inch fresh ginger (or more (up to 1"), depending on your desired "spiciness" level)
3⁄4 cups vanilla unsweetened cashewmilk
1 serving of Arbonne vanilla protein powder
1 teaspoon cinnamon maple syrup (or sweetener of choice, optional)
Instructions
Combine all ingredients in a high speed blender. 
Blend until smooth. 
Enjoy immediately.
Yields 14 Ounces