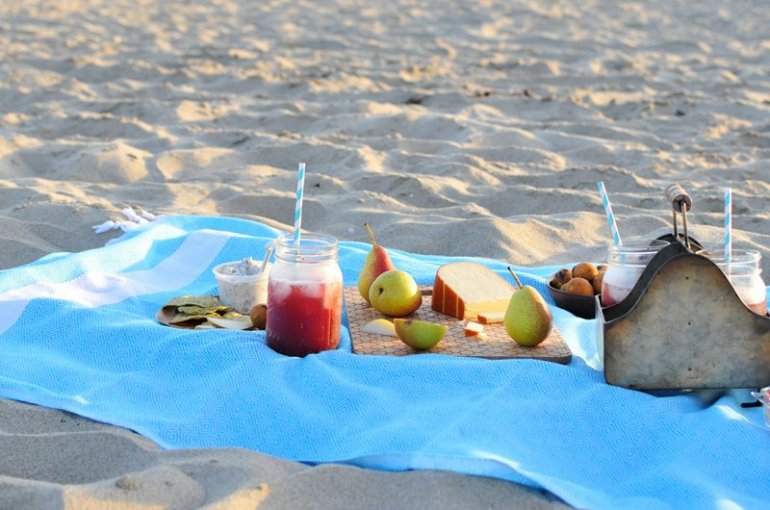 You absolutely need this pumpkin cookie dough in your life. And it's egg-less, so you can totally eat it by the spoonful raw or roll it into cute little balls before devouring. And thanks to the Bob's Red Mill almond flour, it's also gluten-free!
Cookie dough is good. But, PUMPKIN cookie dough... oh my starzies!!!!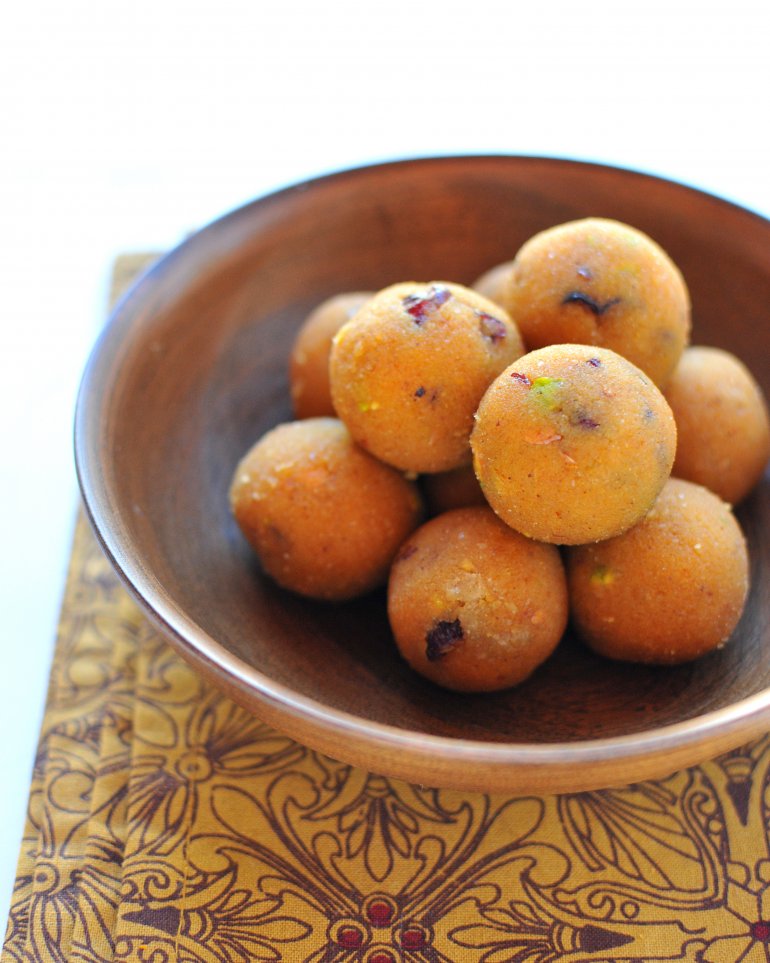 Some have inquired about how I achieve such perfectly round little balls... and the secret is... practice. I've perfected my ball rolling skillz since Babycakes often challenges me to play-doh contests on who can roll the most perfect ball: mom or dad. What can I say? I'm competitive. And 10 times out of 10, I win.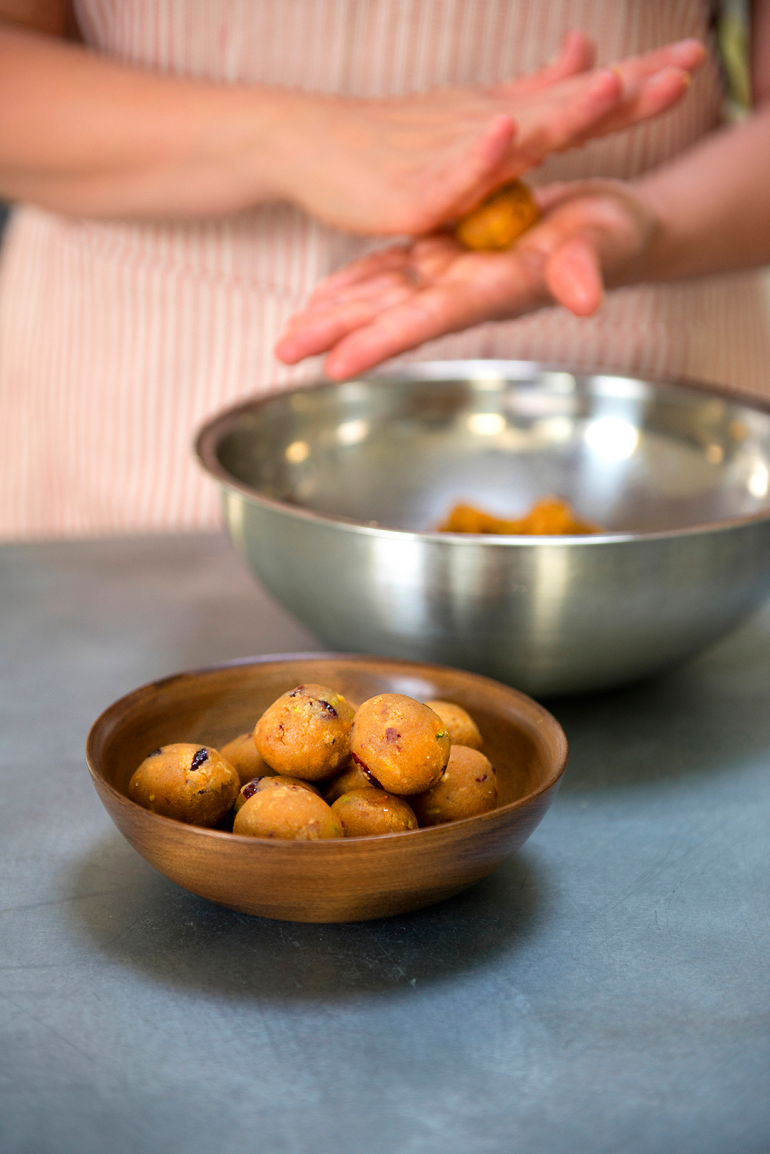 What is this adorable little beach scene, you ask? Oh, that's just something Lindsey (from Cafe Johnsonia) and I had the pleasure of setting up and photographing recently when we went to Newport Beach for the White on Rice Couple's food photography workshop.
I'm not sure I should admit this... but...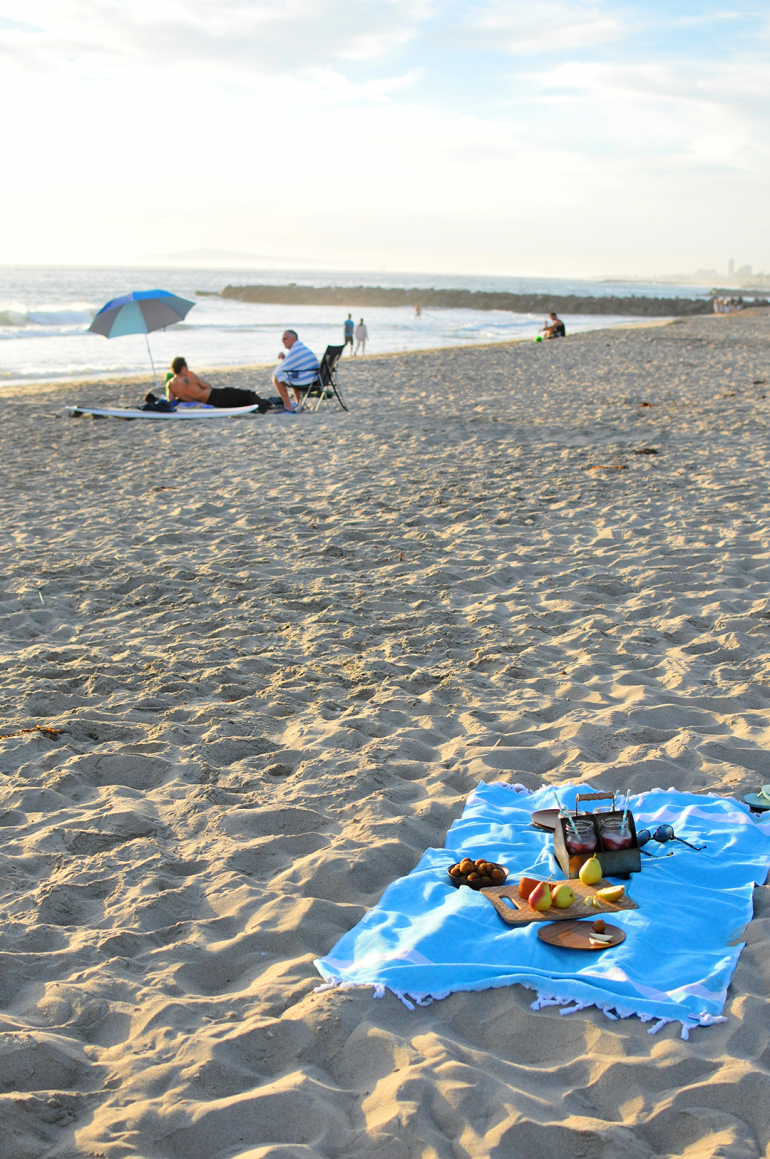 Todd & Diane actually taught me how to use my digital camera in manual mode for the first time.
Before that, I always shot in aperture priority mode... which is just one of the presets on the camera. This might not sound that monumental to you, but for the other food bloggers and photographers out there, they're probably super shocked that I've been blogging for 3+ years, that I've photographed 2 full cookbooks (finishing up my third right now) and that I had never shot in manual mode. Life changing, I tell ya! The moral of the story: it's never too late to learn something new. Follow your dreams. Invest in yourself.
So, here I am. At the beach. In October.
HI!!!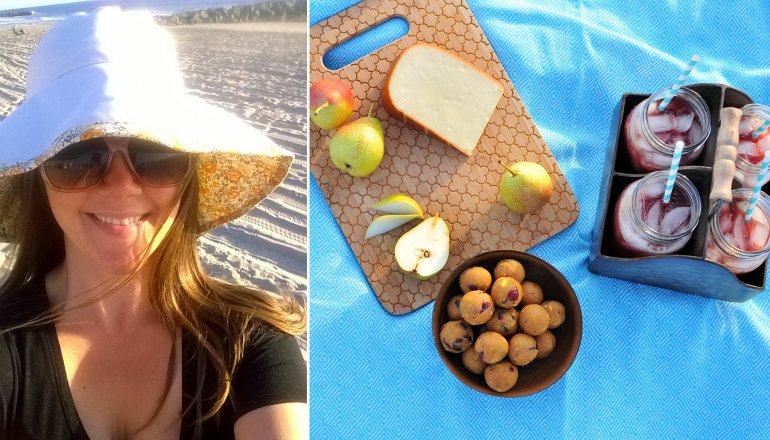 Don't you just love my adorable sunhat?!? And I just love the warm glow at the ocean's edge... and the tranquility of the waves... and the sand underfoot... and picnics at the beach... and that mason jar carrier.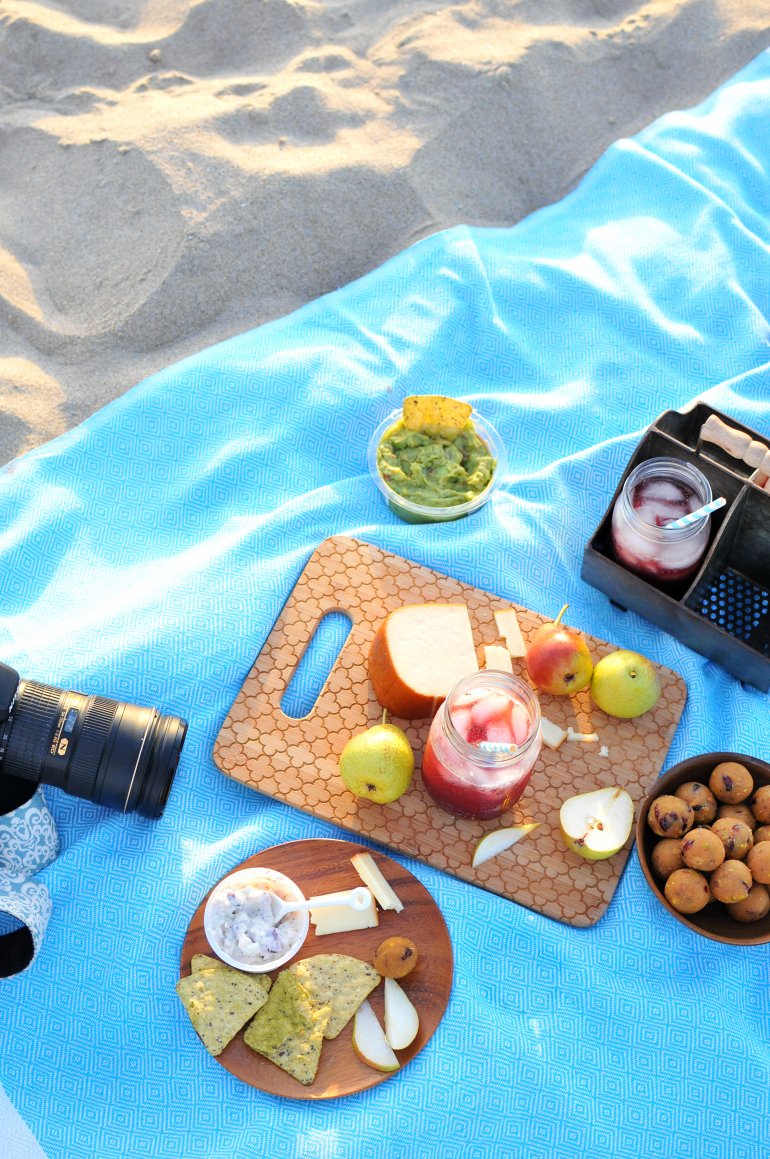 We brought all kinds of yummy snacks like:
Pumpkin Cookie Dough (of course!) - recipe below!
Goodfoods' Cranberry Chicken Salad
Chips & Guac
Smoked Cheddar & Pears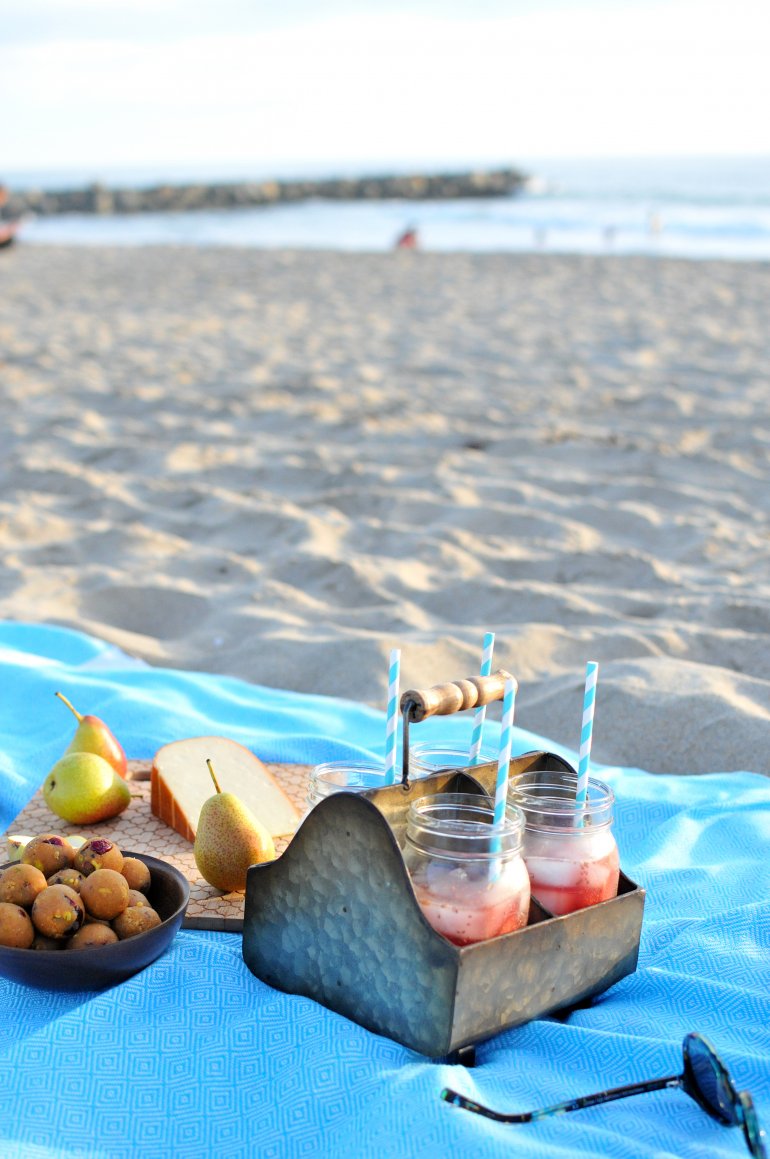 We ate. We talked. We drank. We laughed. We photographed (of course!). And we watched the sun set.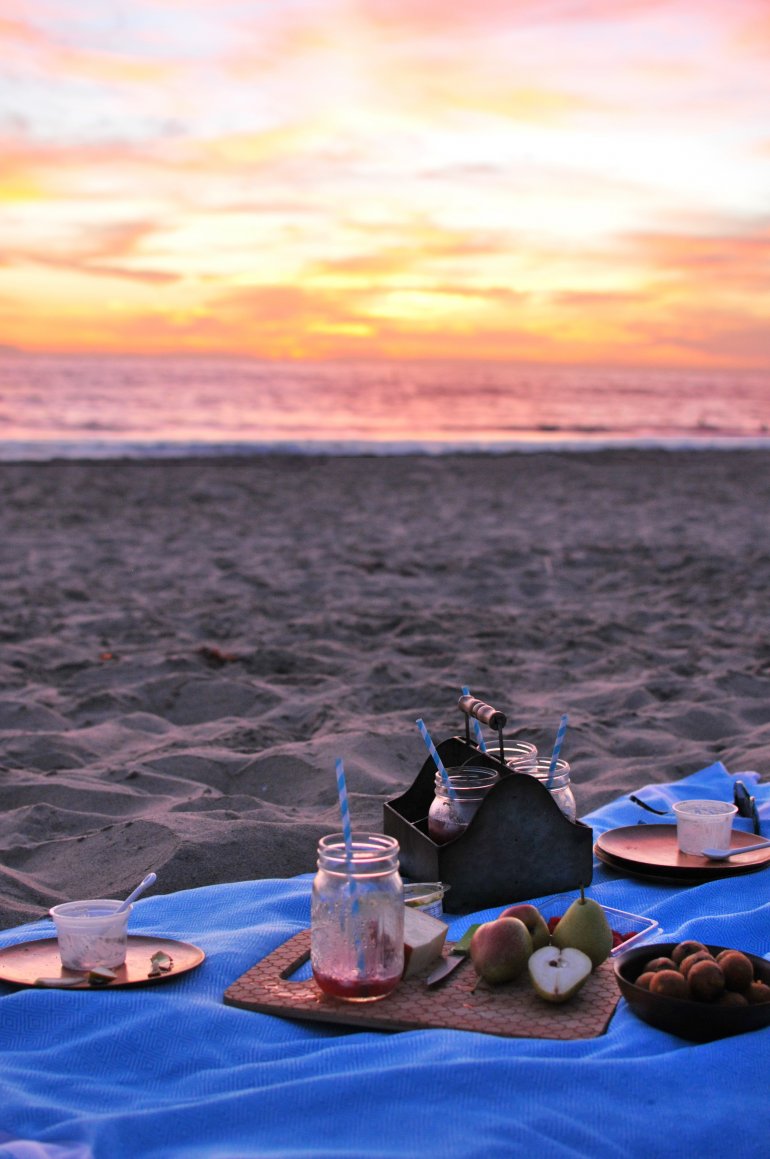 Disclaimer: this is a sponsored post written by me on behalf of Bob's Red Mill. The opinions, text, recipe, and beautiful photos are all mine. Thank you for supporting brands that support Nosh and Nourish!! I choose them based on what I already cook/create with and feel 100% confident in recommending to you.
Questions:
Have you learned anything new lately?!
Have you entered my favorite-kitchen-things giveaway yet?