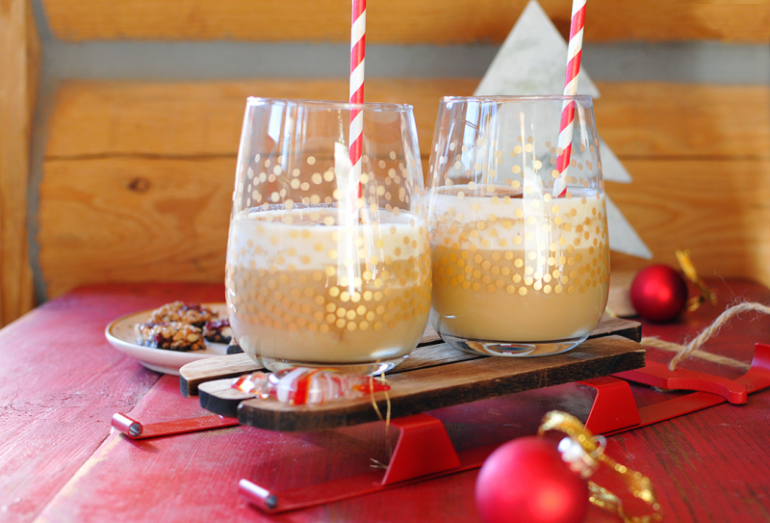 These Better-for-You Eggnog Smoothies are super easy to make (like there's only 3 ingredients!!), are packed with plant-based protein, and are so delish. They're the perfect way to start the day or if you need an afternoon pick-me-up during this busy holiday season.
One of the secrets to the deliciousness of this smoothie is...
The coffee ice cubes. <---- you heard me right! 
They're so good and sooooooo easy.  Just get a simple ice cube tray and freeze any leftover coffee... or make a fresh batch. They're worth it! I blend them right into the smoothie. I also use them in my Caramel White Russians, as to not dilute the drink! This smoothie is not boozy, but easily could be --- depending on your mood!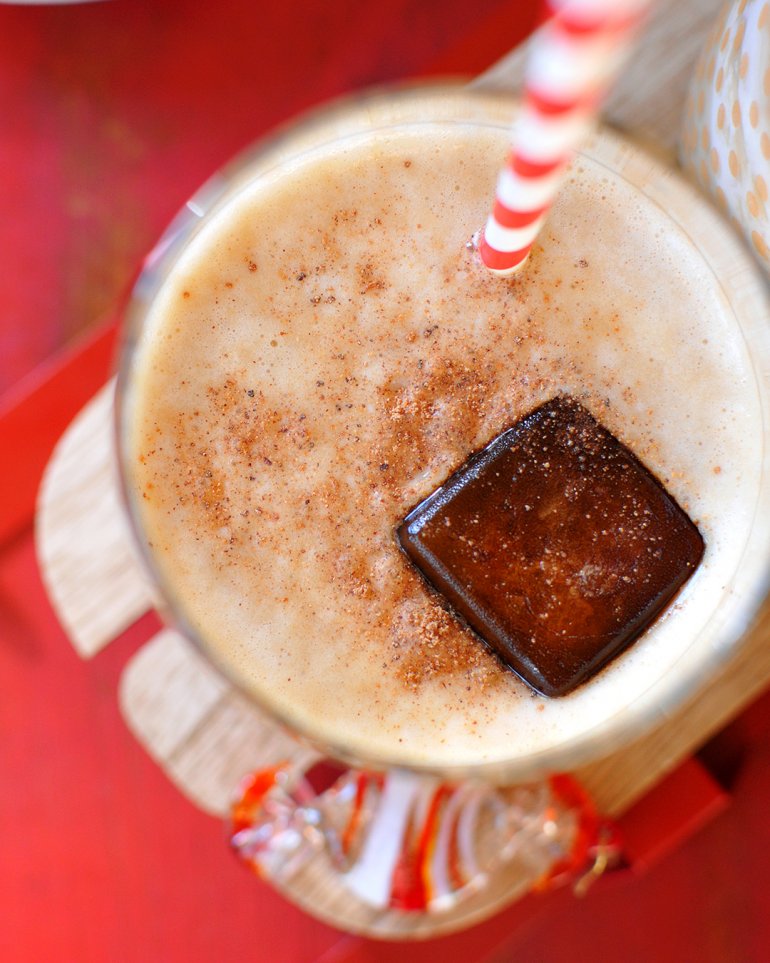 Speaking of mood...
Sometimes life gets super crazy this time of year (am I right?!), so I've partnered with goodnessknows snack squares to share some essentials for a cozy holiday afternoon:
     1. a super cozy scarf to take off the chill
     2. goodnessknows snack squares
     3. a better-for-you eggnog smoothie (recipe below)
     4. the warm glow of a scented candle
     5. adult coloring Christmas cards!! <----- these are so fun and cute and calming! Seriously, I'd never tried it before... but my mom and I colored together for like an hour last week. I highly recommend these cards!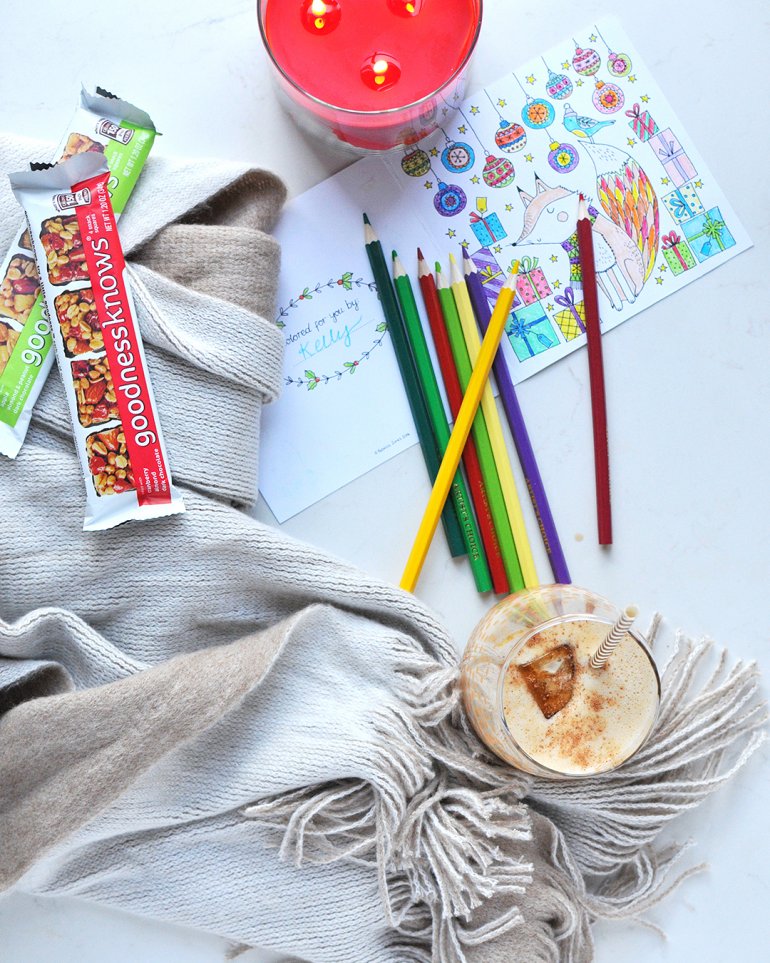 This smoothie has been on repeat at my house lately... because a) it makes me happy, b) it tastes sooooooo dang good -- even without dairy, c) it's a fun way to get a caffeine boost, and d) because it's so easy to whip together.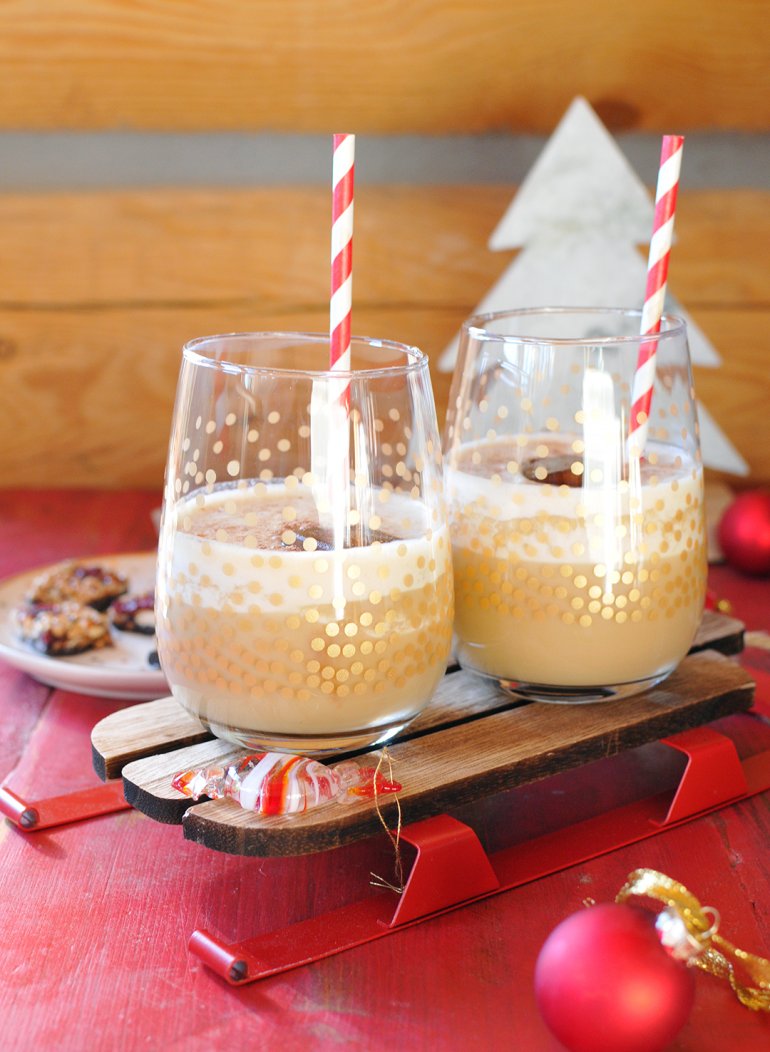 Before I go, I want to tell you a few more things about the goodnessknows snack squares. They are:
DIVIDED INTO 4 SNACKABLE SQUARES PER SERVING
ONLY 40 CALORIES FOR EACH SQUARE
PACKED WITH GOOD-FOR-YOU INGREDIENTS
AVAILABLE IN 3 FLAVOR COMBOS
Now certified gluten-free
They also make great stocking stuffers! So mix and match the flavors -- your friends and family will LOVE them.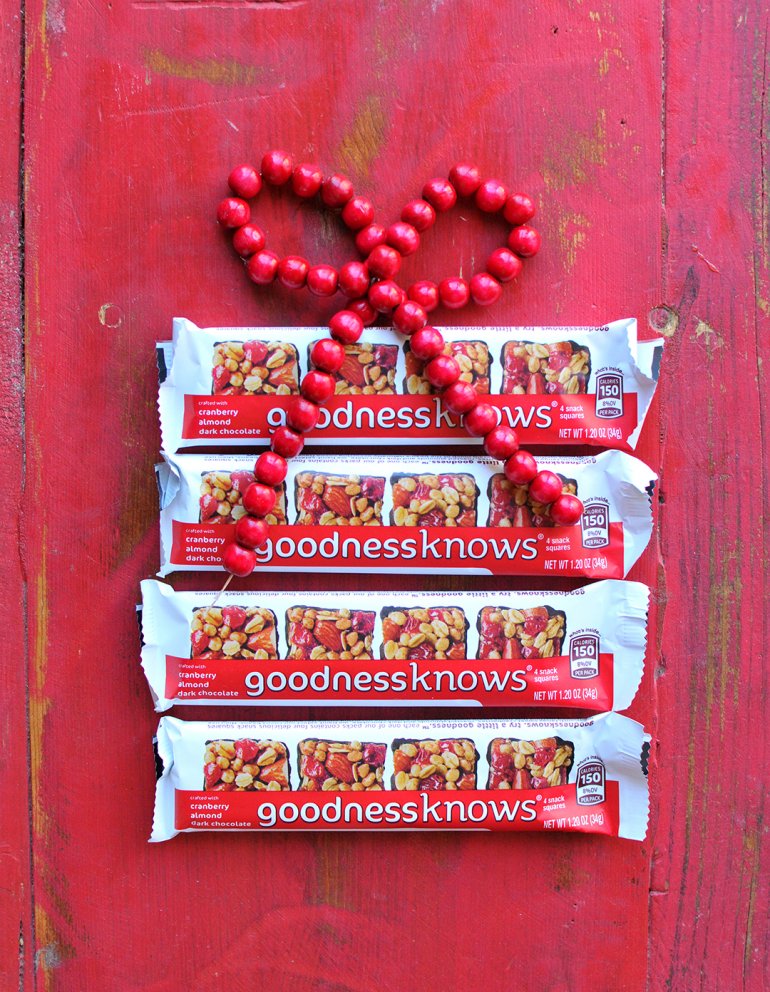 This is a sponsored conversation written by me on behalf of goodnessknows. The opinions, recipe, beautiful food photography, and text are all mine. Thank you for supporting brands that support Nosh and Nourish!!! I choose them based on what I already cook/create with and feel 100% confident in recommending to you.
3 Ingredient Eggnog Smoothies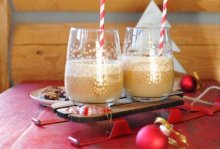 Description
3 Ingredient Eggnog Smoothies -- so easy and festive! // via Nosh and Nourish
Ingredients
1 cup Almond Nog* (or sub regular eggnog)
1 scoop of Vanilla Toffee Vegan Protein Powder** (or sub vanilla)
1 1⁄2 cup coffee ice cubes (or use some coffee ones and some plain water ones)
Instructions
To make the coffee ice cubes: pour coffee (easier if it's lukewarm or cooled) into an ice cube tray. Freeze for 2+ hours until completely hardened. 
To make the smoothie: combine all ingredients into a highspeed blender. Blend until smooth. 
Serve immediately. (optional): top with a sprinkle of ground nutmeg.
Yields 16 Ounces