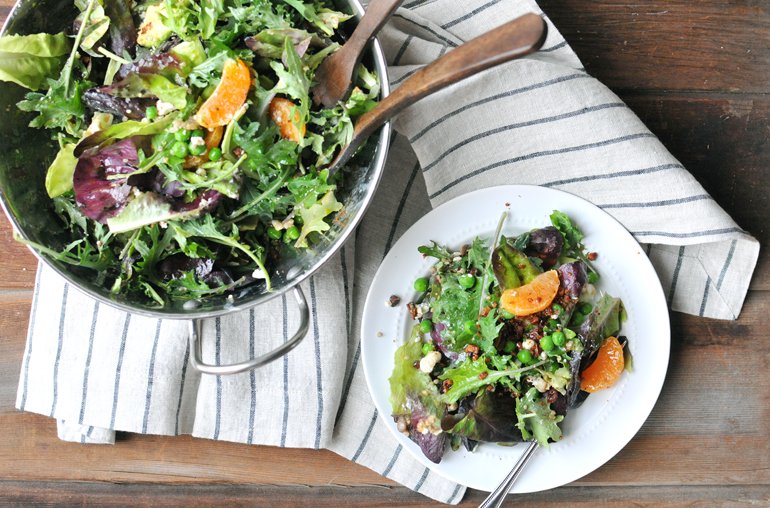 Like a party in a bowl. This winter salad with fresh clementines, green peas, honey roasted pecans, avocado, quinoa, and goat cheese is topped with a brown "butter" dressing featuring NOW Foods' coconut oil infused with butter flavor. The coconut oil is vegan and non-GMO and organic... and delish!
EEEEEEEK! I'm so excited about this salad. I know, I'm weird... or lovely... or passionate... or creative... or all of the above. But it is so stinkin' good! And did I mention it's drop dead gorgeous too?!?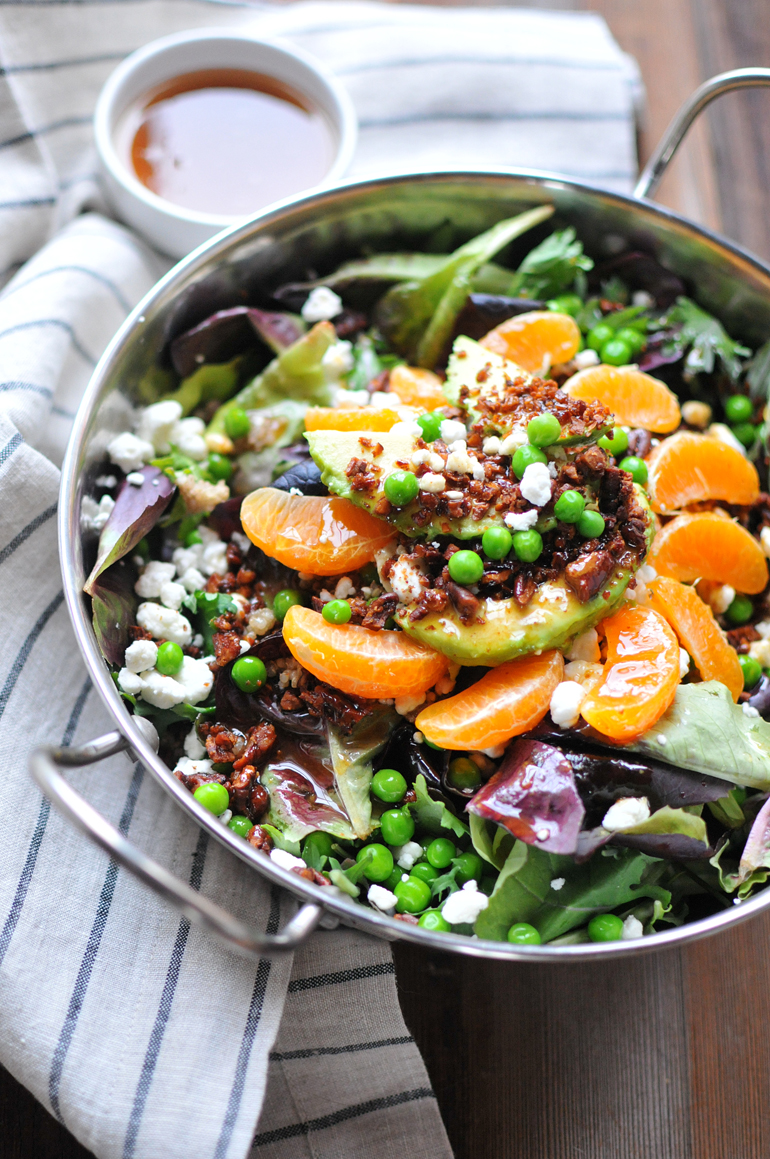 These NOW Foods' honey-roasted pecans add the perfect sweetness and crunch to the salad. I like "crushing" them waaaaaaaaaaay better than coarsely chopping. Have you tried to chop nuts lately? Half of them fly across the room and the beagles get them before I can blink. BUT, when you contain them in a nice ziploc bag and then "crush" them with the flat side of a meat tenderizer, there's no runaway (or flyaway) pieces.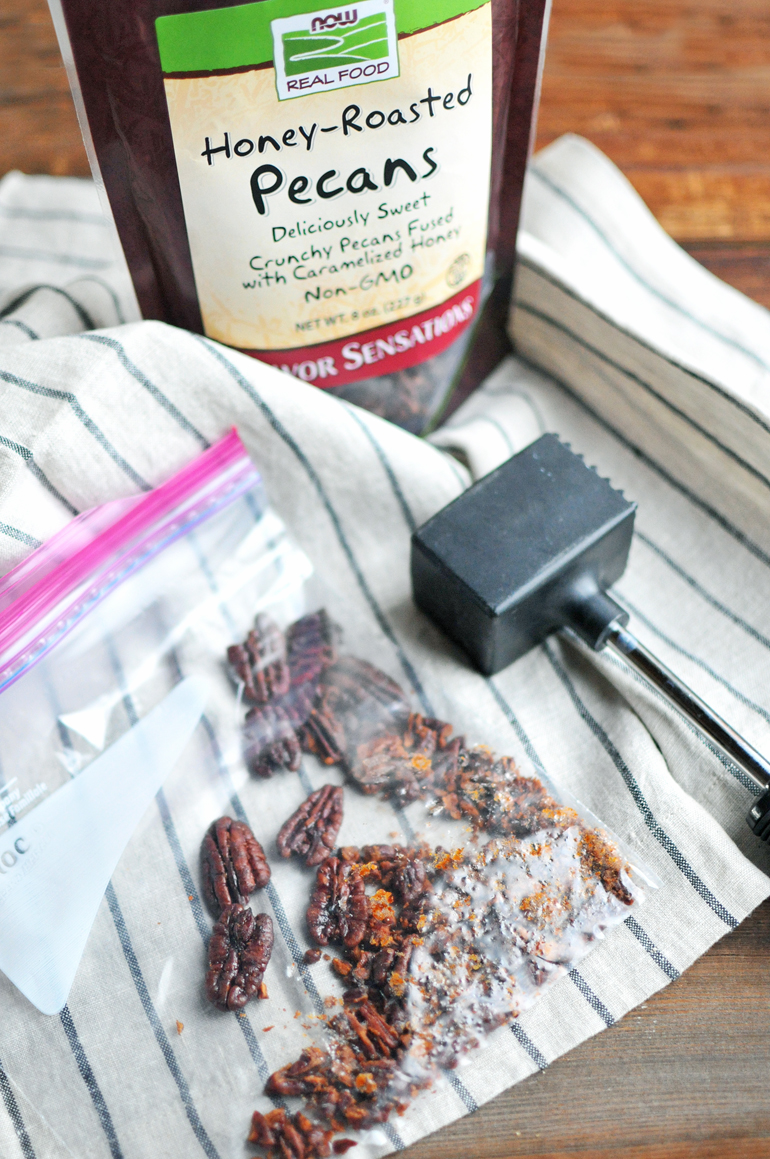 They'd also be perfect on top of a baked sweet potato or on almondmilk ice cream!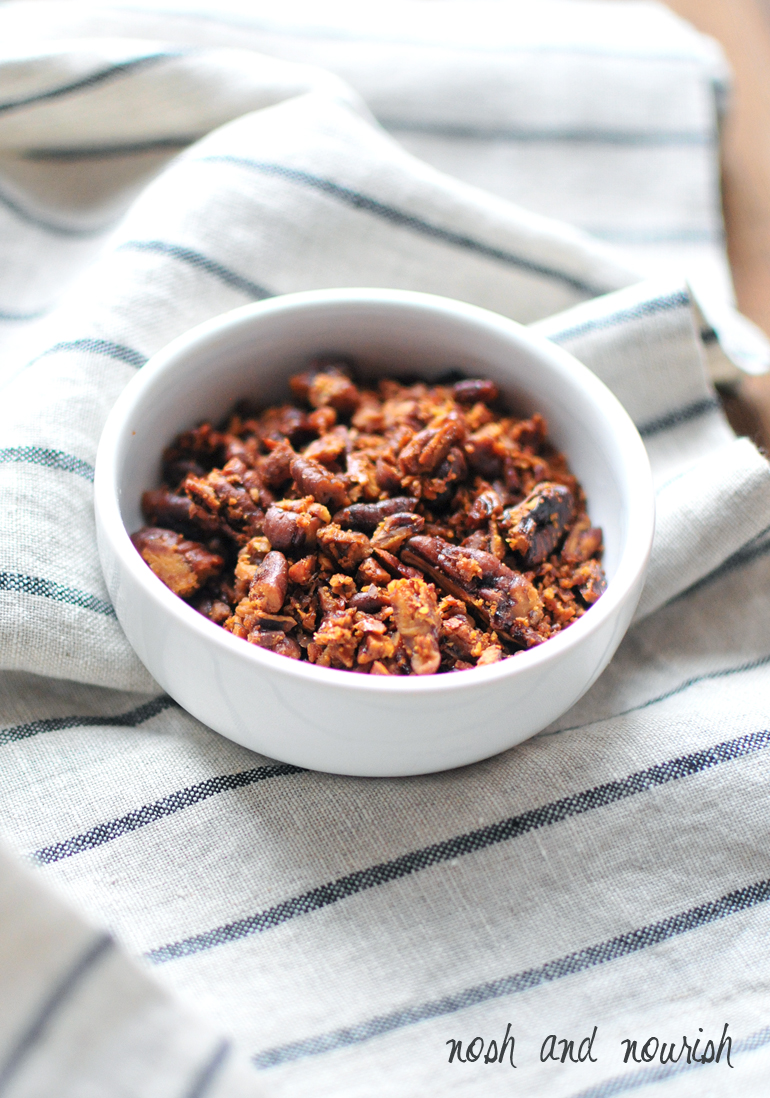 But back to this salad... the crushed pecans almost remind me of bacon bits... but without the bacon.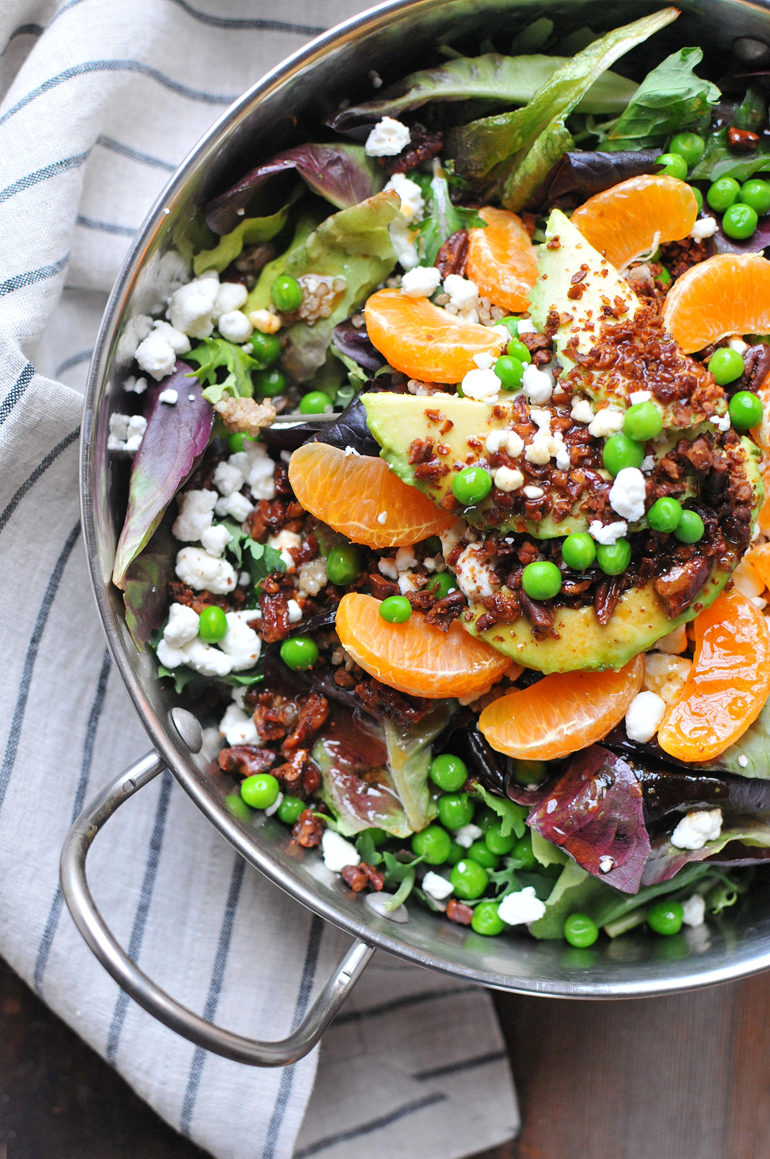 Are you getting excited about salad yet?!? Plant-based proteins, healthy fats, fruits, veggies, oooooo and the most lovely greens ever. I used Earthbound Farm's Sweet Kale mix--->LOVE!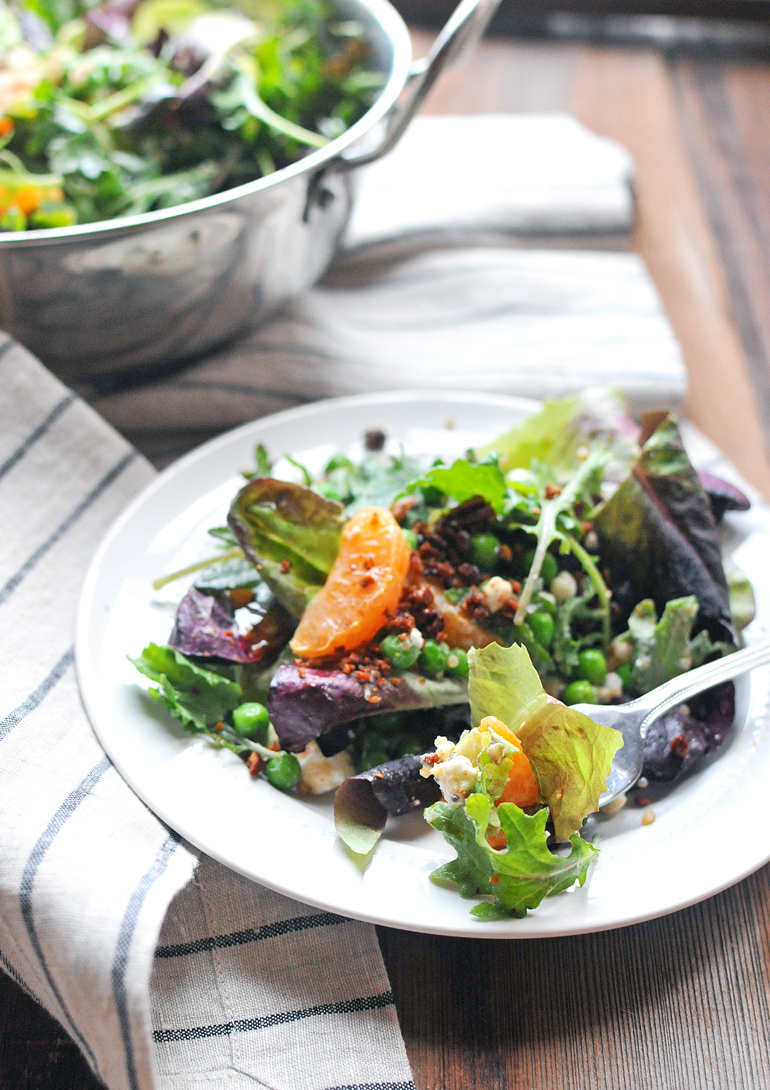 Disclaimer: this is a sponsored post written by me on behalf of NOW Foods. The opinions, text, recipe, and beautiful photos are all mine. Thank you for supporting brands that support Nosh and Nourish!! I choose them based on what I already cook/create with and feel 100% confident in recommending to you.
Winter Salad with Brown "Butter" Dressing
Description
Winter Salad with Brown "Butter" Dressing // via Nosh and Nourish
Ingredients
1 cup Peas (if frozen, be sure to thaw completely!)
1⁄4 cup NOW Foods' Honey-Roasted Pecans (crushed, or coarsely chopped)
1⁄2 cup Goat Cheese (optional )
1⁄3 cup NOW Foods' Coconut Oil infused with butter flavor (or sub regular butter)
1 teaspoon Spicy Brown Mustard
1⁄2 tablespoon Coconut Sugar
1 tablespoon WHITE Balsamic Vinegar
1 teaspoon Soy Sauce (or sub coconut aminos)
Instructions
In a large salad bowl, assemble your salad: greens, peas, cooked quinoa, crushed pecans, goat cheese, avocados, and clementines. Set it aside. 
In a small saucepan over medium heat, melt your coconut oil and then add in remaining dressing ingredients: mustard, coconut sugar, vinegar, and soy sauce. Stir frequently for about 5 minutes until the sauce is completely melted. Use a whisk to make the color and consistency uniform. 
Pour the dressing over the salad. Toss. And serve.
Yields 4 Servings