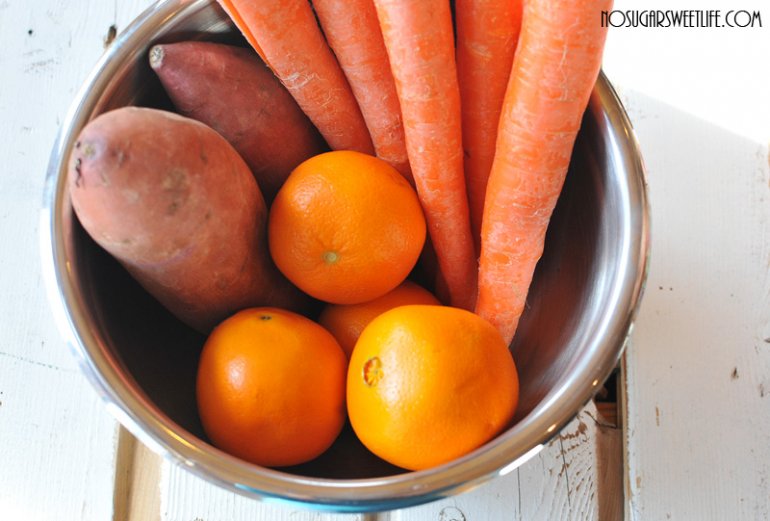 It has been WAY too long since I've posted a new juice recipe. Did you know I love juicing? I'm all about juicing for weightloss, for improved health, and to nix sugar. It's how I lost 50 pounds in the first place! And when I've been in a rut with weightloss (which I am currently in), it's good to get back to what I know: juicing + exercise.  So I will be juicing more regularly again, creating/posting more juice recipes, AND I will be focusing more on cardio. My current form of exercise is daily "driveway hikes" -- as it takes almost 25 minutes to go down and up my driveway 3 times.  It's free. It's close by. It's steep. It gets the doggies exercise too. And I can even do it at night, with a headlamp. But, back to mornings...
Introducing Good Morning Juice:
Everyone drinks OJ for breakfast, but why not bulk up the nutrients with this "Good Morning" Juice?! Yes, there's oranges. But there's also carrots and sweet potatoes.  It will get you energized and ready to face the day!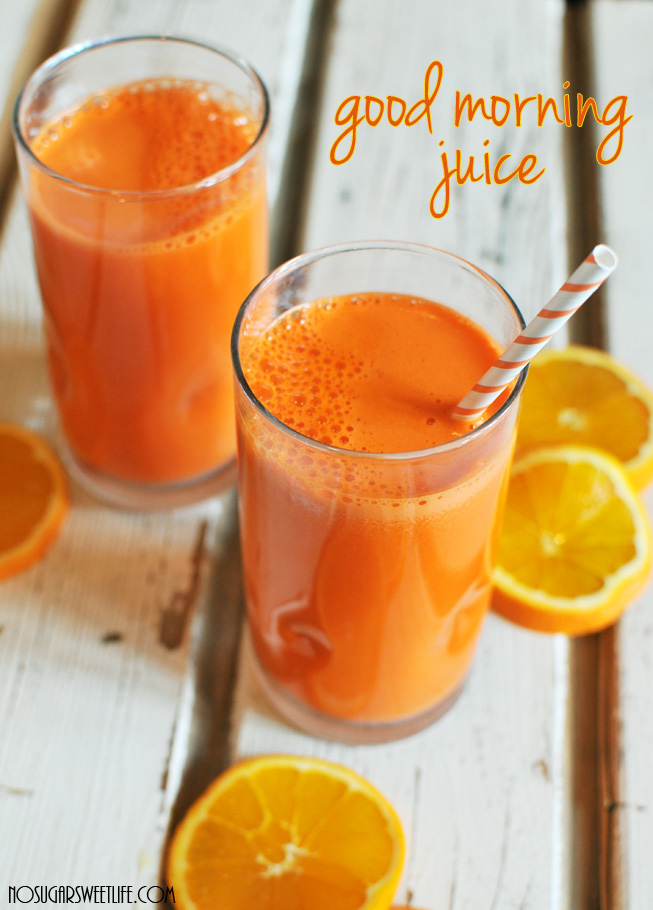 It's light. It's refreshing. And it's packed with nutrients. Oh, and it's beautiful!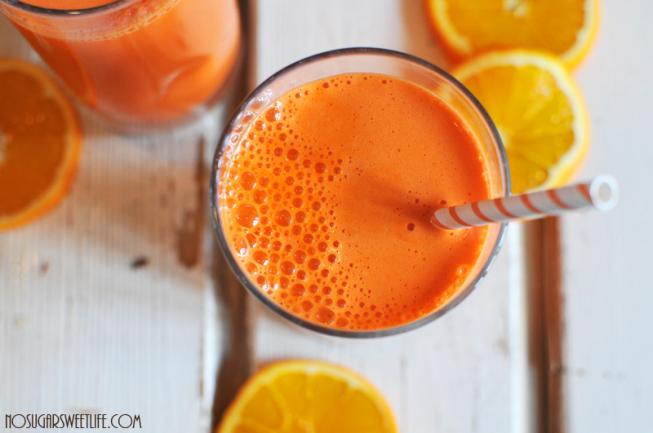 A couple weeks ago, I told Babycakes today that water makes all her body parts sooooooooo happy and that it's such a good drink choice. She replied, "what body part does orange juice make happy?"
Using the Pulp:
And do you know what I'm most excited about with this juice recipe? For the first time ever, I actually saved and used the pulp to make another recipe...for these healthy Carrot Cake Muffins.