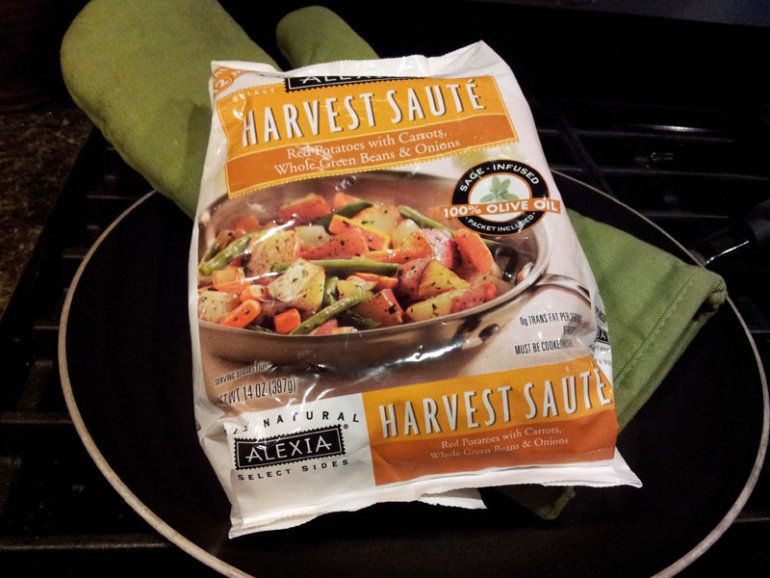 So...did my efforts pay off???  Before we get to this week's weigh-in/reveal, I must say I do feel like I worked harder than usual this week.  Which is a good thing.  I felt a lot more intentional.  I thought about what I ate: whether it was helping or hurting my goals.  I thought about moving and being more active, and put those thoughts into action (though I can still do more!).   And overall it felt really good - physically and emotionally.  I also felt like I struck a good balance between all these efforts and actually LIVING LIFE: spending time with my hubby and daughter, being creative, going to the mountains, cooking, etc...
Previous Weight:  179.2lbs  (first blog weigh-in)
Current Weight:  176.8lbs
Change in Weight: -2.4 lbs
Woot woot!! This is even better than I was expecting!!  I'm glad relieved that # moved, and I look forward to keeping it up!
I wanted to let you in on a little cooking secret, which I have been LOVING (and did last night for dinner).  The picture above is of the Harvest Saute by Alexia.  They make a variety of flavors, all yummy!  They are sold in the frozen french fry section (of all places!! ).  I've made them as side dishes before, but one night I thought I'd add eggs in and VOILA: amazing omlette in minutes!
It comes with a flavor packet of EVOO/seasonings.  Saute the veggies for about 10 minutes.

Then add in 3 or 4 eggs.  Cook for a few minutes on one side, then flip like pancakes to cook through.  Serve with sliced tomatoes... YUMMOLA!!

Such an easy way to get in veggies, protein, everything... perfect for any meal: breakfast, lunch, or dinner (or supper for you Southern folks!).