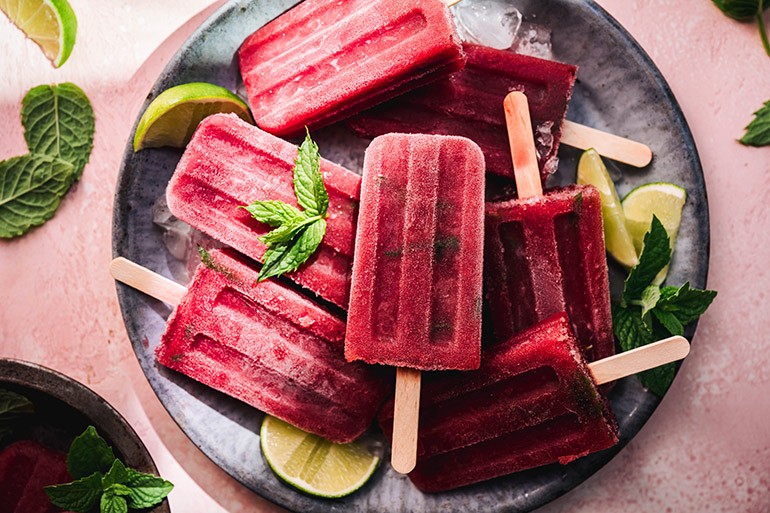 Hi Nosh & Nourish readers! Lexi and Beth here from Crowded Kitchen comin' in hot with a delicious, summery new recipe: Watermelon Berry Mojito Popsicles! Yes, they're boozy (although the rum is an optional addition) and YES they're absolutely delicious! These disappeared realllyyy quickly in our house. To be fair, it's been 90+ degrees every day for the last two weeks, so can you really blame us?
I (Lexi) was super excited when Kelly asked us to create a boozy popsicle recipe for this month's post. They're so much fun to make and only 7 simple ingredients - the only hard part is waiting for them to freeze! We threw around a few different popsicle ideas with various types of alcohol, but we landed on mojito because it pairs so perfectly with summer berries and fresh mint. Plus, rum tends to be relatively affordable, so you really get a great bang for your buck.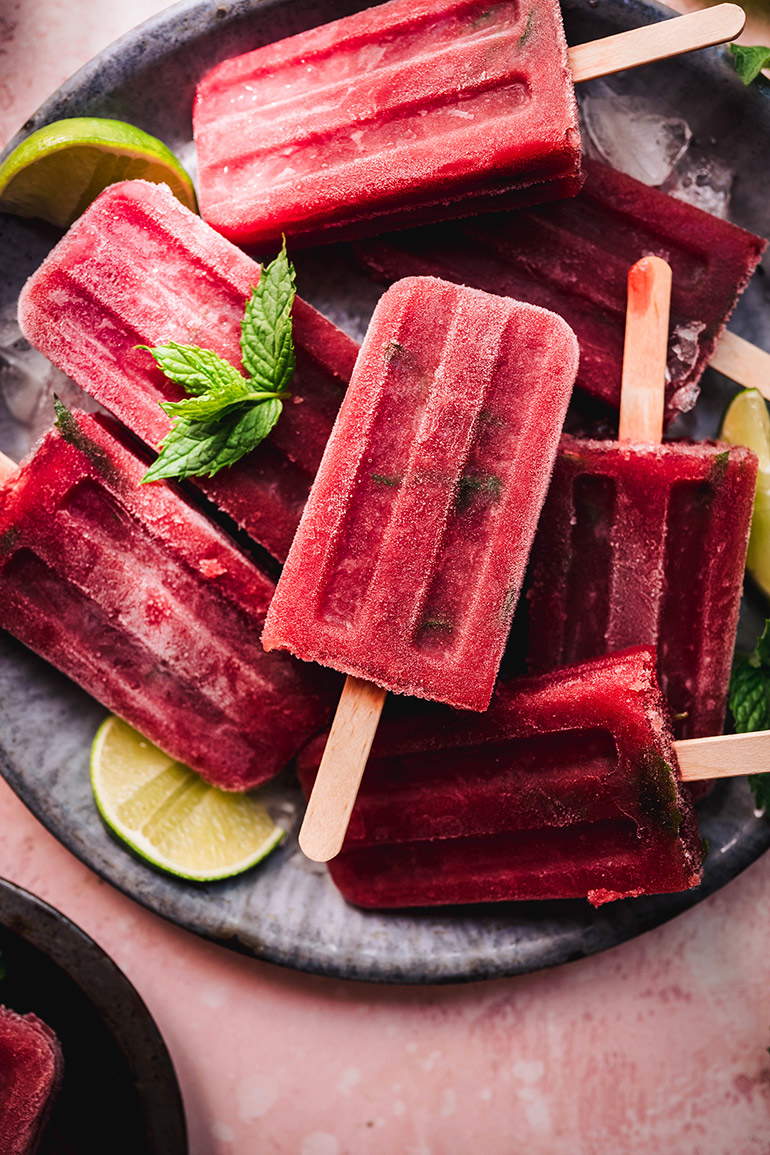 Unlike most regular popsicles, these have a texture similar to a frozen slushie (due to the alcohol content) and it is absolutely perfect. I mean, these are seriously addictive - I ate 2 (okay, 3) in a row after finishing this shoot. That may sound a bit excessive, but when you actually break it down, there's not all that much alcohol in each popsicle. My husband couldn't even tell. (Don't worry, I warned him so he didn't eat the whole batch in one sitting!!)
These are the perfect *adult* option for your next summer bbq. Just be sure to keep them far out of reach of any children! You can easily omit the rum (and sub with some kind of fruit juice) to make a kid-friendly option. Alternatively, it might make sense to make a different colored popsicle so there's no confusion. Try Kelly's Orange Dreamsicles for the kids!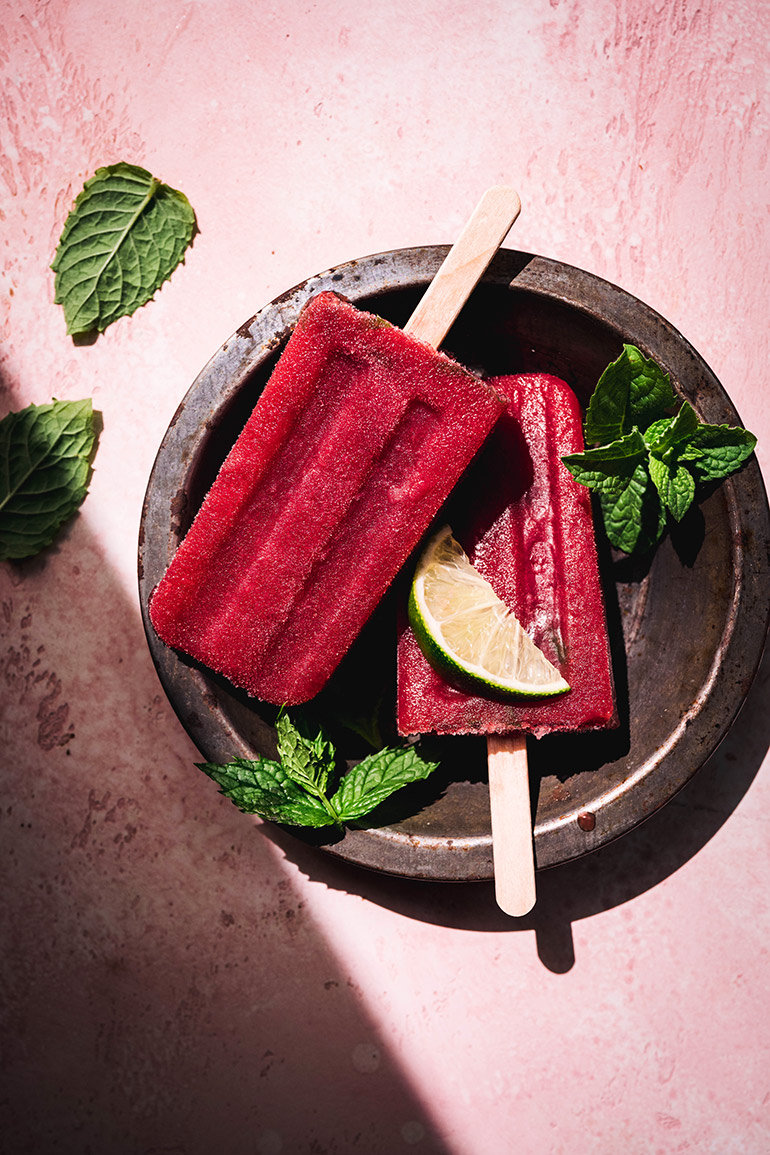 Quick funny story (although maybe not that funny at the time) - quite a few years back when my siblings and I were pretty young, my grandpa accidentally confused the alcoholic punch with the kids punch. He ended up serving us the alcoholic version and after one sip, my brother mentioned that the punch tasted "special". Luckily, my parents realized the mistake right away, so no harm done. But moral of the story: it's always best to really distinguish the alcoholic and non-alcoholic versions, whether you use a label or make them a different color altogether!
Looking for more summer popsicle recipes? Here are a few more of our favorites from #TeamNosh!
Or try this other fun boozy drink for summer, strawberry frose:
Watermelon Berry Mojito Popsicles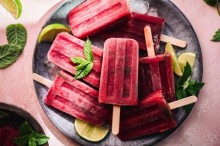 Description
Watermelon Berry Mojito Popsicles
Ingredients
4 cups watermelon, pureed
1 1⁄2 cup frozen strawberries
1 cup frozen tart cherries
1⁄4 cup agave (or sweetener of choice)
3⁄4 cups chopped mint (divided)
Instructions
Puree watermelon, strawberries, rum, agave,lime juice, and ½ cup of mint leaves until well blended. Fill each popsicle mold (ours hold 3 oz), and then chiffonade the rest of the mint. Add about a tsp or so of mint to each popsicle. Freeze at least 6 hours or preferably overnight.
Yields 20 Popsicles