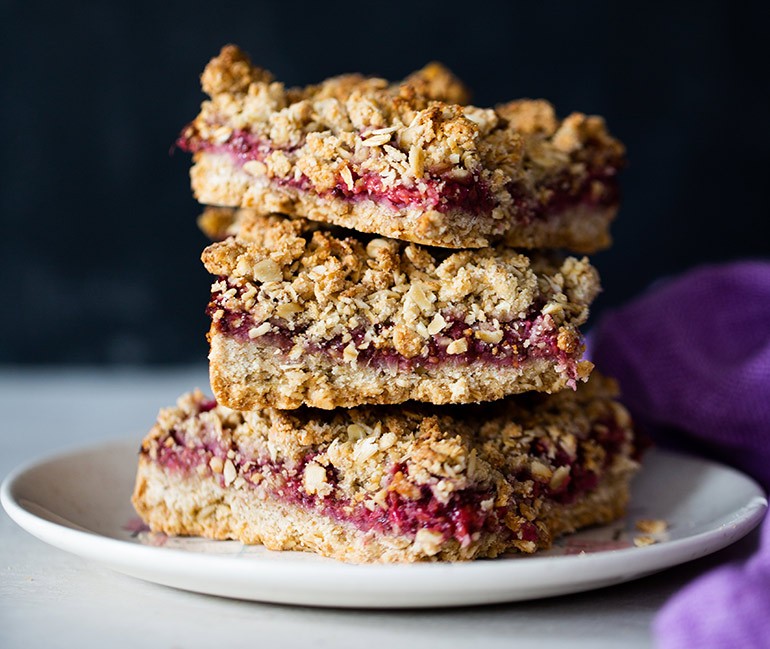 These vegan oat bars are one of the best vegan lunch bars that you can prepare at home. They are delicious, easy and 100% kid-friendly.
Ale here, from @piloncilloyvainilla! It can be a struggle coming up with school lunches (180ish a year!). And it can also be very hard to make a good school lunch that's both delicious and healthy. So, for this post, I have partnered with my friend Kelly to bring you these amazing vegan oat bars that your kiddos (and you!) will love.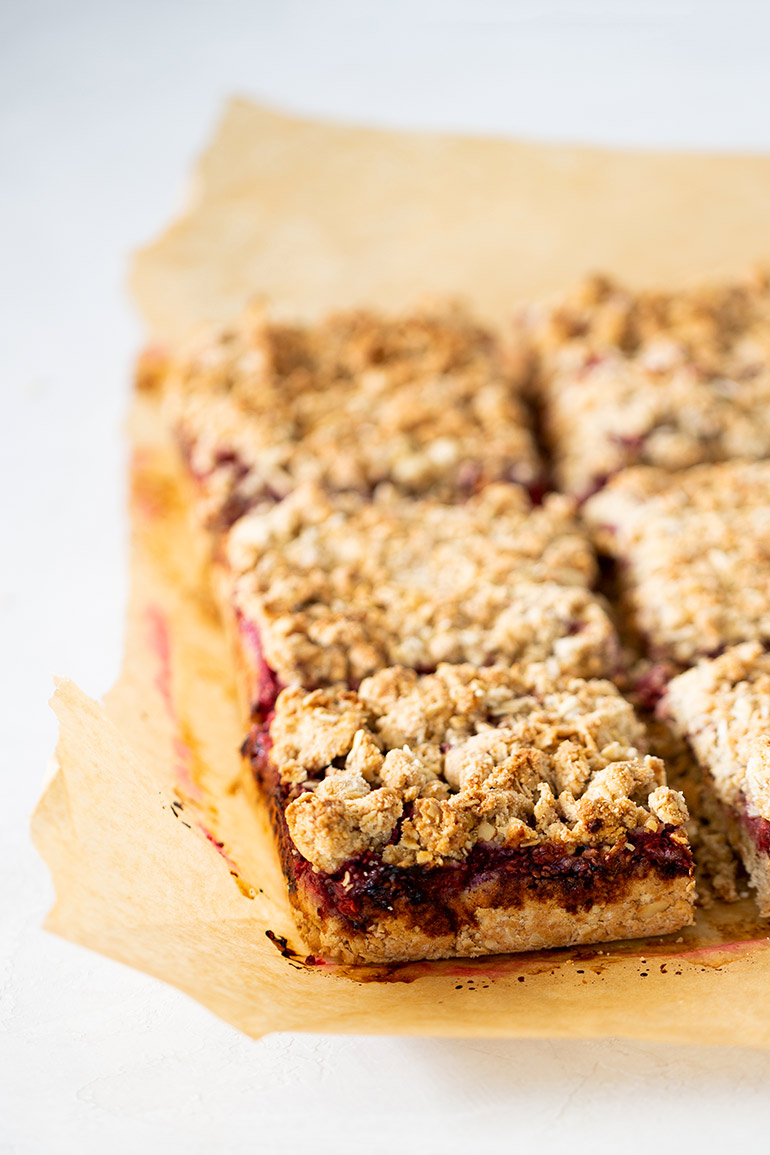 If you follow me on Instagram, you'll know that I'm part of #TeamNosh. I'm super excited because we're all getting together again NEXT WEEK! 
I love this partnership because it is another way that I can bring you very healthy and inspiring recipes for you and your kids. Kelly is a rockstar at preparing school lunches. She prepares colorful, healthy and delicious lunches for her daughter and inspires me to prepare better lunches myself. So I really hope you benefit from this partnership as much as I have .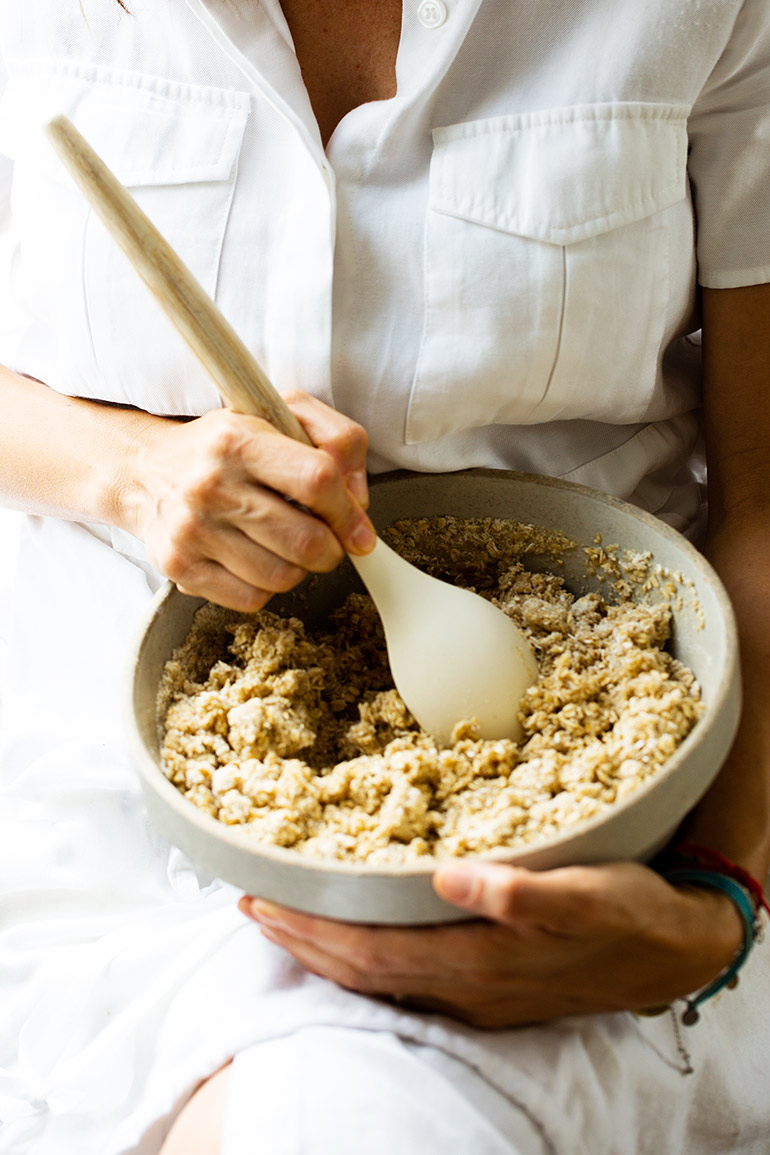 Now, let me tell you a bit about these vegan oat bars! They are so easy to prepare and so delicious that I'm sure they will be a hit at your household. What I love about them is that they are kid-friendly and delicious enough for adults. They go great with a cup of coffee or tea.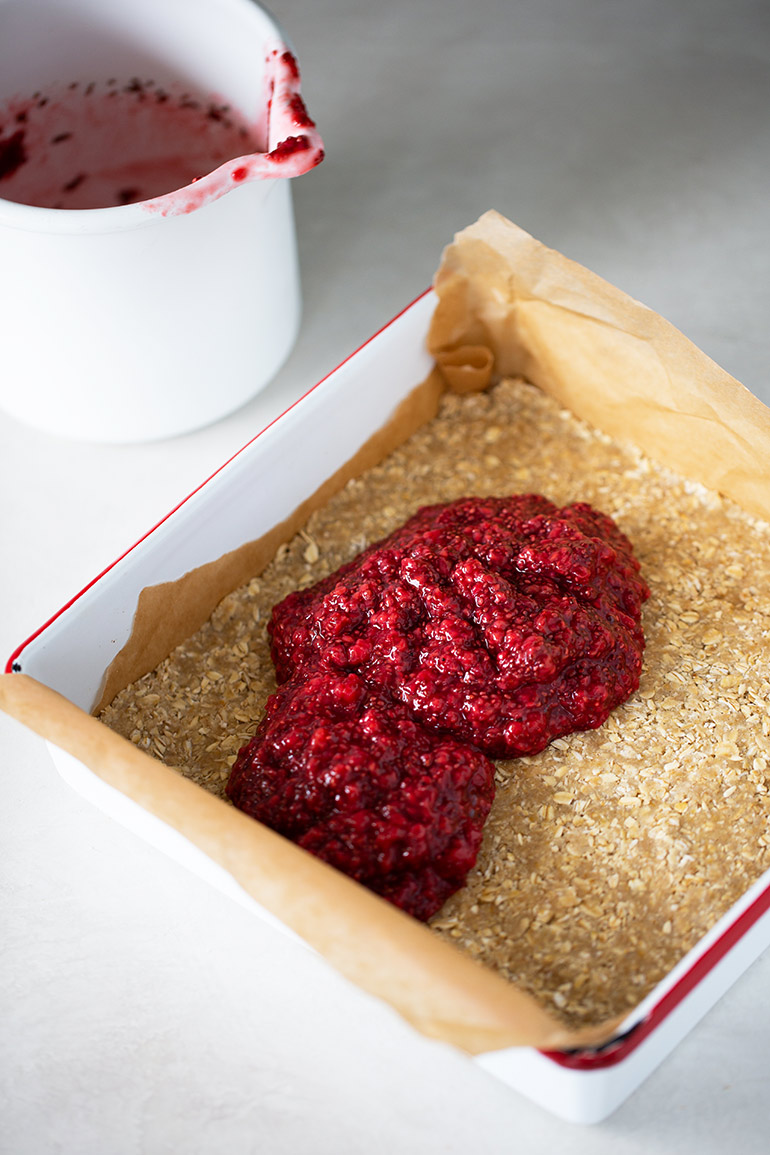 TIPS, TRICKS & OTHER RECIPES:
● These bars are filled with home-made chia jam. This is raspberry chia jam but feel free to prepare it with strawberries, blueberries or a mix of different berries.
● I love my bars with a lot of crumb on the top, adjust to your taste.
● Here are other recipes that are great for school box lunches: quesadillas, hummus, sugarless berry muffins, chocolate zucchini muffins or even a vegan lentil soup for chilly days.
Grab the recipe below for these VEGAN OAT BARS!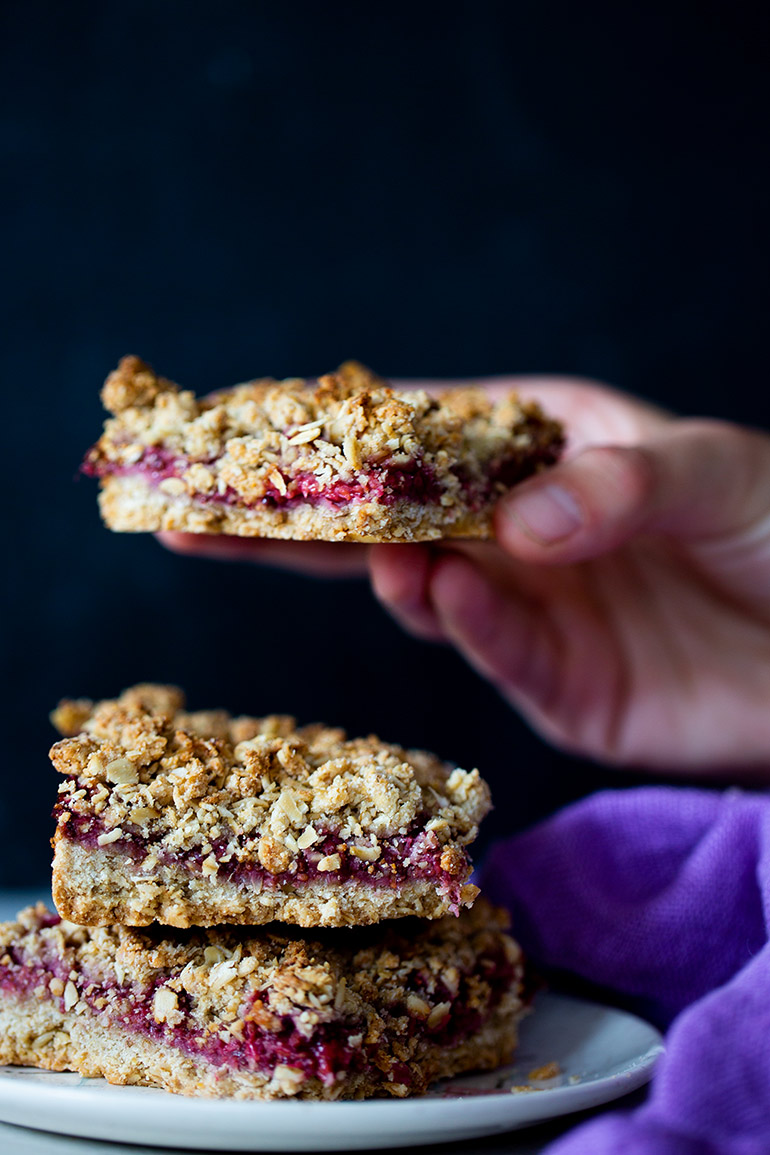 Or try Kelly's Vegan Carrot Cake Bars (another lunchbox treat!):
Vegan Oat Bars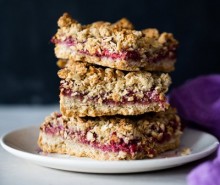 Description
Vegan Oat Bars with Raspberry Chia Jam
Ingredients
1 1⁄2 tablespoon ground flaxseed
1⁄3 cup Melted Coconut Oil
1⁄4 cup Maple Syrup (or agave syrup)
2 tablespoons Brown Sugar (optional)
1⁄2 cup whole wheat flour (I use spelt)
Instructions
Preheat oven to 350 degrees.
Make the raspberry chia jam.
In a bowl put the flax with the water and let it hydrate for a few minutes.
In the food processor, put the almonds and pulse six times or just as it has a sand-like consistency.Be careful not to overdo it; they can become almond butter.
Put the oatmeal and press again until the flakes coarsely grounded. Add the flour and baking soda. Press several times until everything is well integrated.
In a large bowl, mix the oil, syrup, vanilla, and flaxseed mixture. Combine the dry ingredients from the food processor with those in the bowl. Mix; it will be sticky, but it's ok.
In a 9x9 baking pan put 3/4 parts of the mix (more or less). Press until firm with a glass or the back of a spoon to compact. Leave 1/4 part of the mixture in the bowl for the topping.
Thoroughly cover the first layer with chia jam. Add the remaining part of the mixture on top.
Bake for about 20-25min. It is ready when it feels firm, and the top is golden brown. Take it out of the oven and let it cool. Cut into equal parts.
Yields 8 Servings