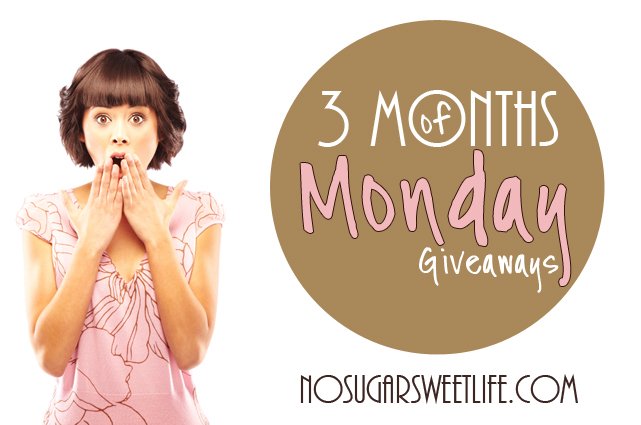 Mondays just got a whole lot sweeter, y'all!  Today launches the next 3 MONTHS of Monday giveaways here at No Sugar Sweet Life!  I don't know about you, but I am sooooooooo excited about this!!  I always like winning free stuff... but I REALLY like giving away free (awesome) stuff.  And with so many giveaways, the odds you'll win one of them is fairly high!  So, every Monday I will review a new (awesome) product and announce a giveaway.  Then, every Friday I'll announce that week's winner.  Then come back the next Monday to do it all over again!  So let's get this sweet Monday party started!!
Today's Giveaway: The Simply Bar
I was introduced to The Simply Bar at the Blend Retreat, as fuel for our hike up the Flatirons.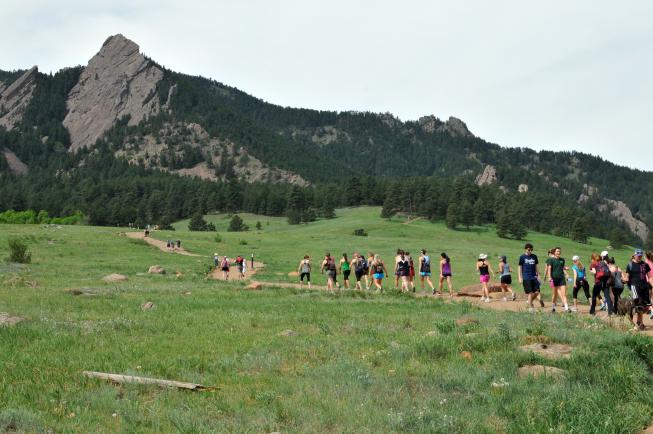 I was immediately drawn to them because of their low sugar content.  With 16g of protein, they only have 3g of sugar!  They recently sent me their top 4 flavors to taste/review: Lemon Coconut, Cinnamon Pecan, Peanut Butter Chocolate, and Caramel Peanut.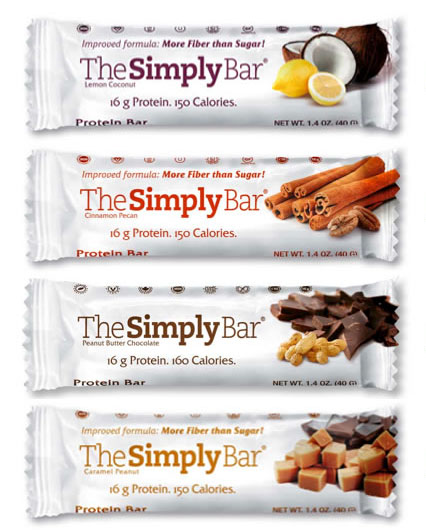 Here's a quick summary of their stats:
Protein: 16g
Calories: 150
Sugar Content: 3g
Fiber: 4g
Sodium: 140mg
They are gluten-free, vegan, and kosher! And they have recently been certified as a non-GMO pro bar.  They are made with soy crisps and a variety of natural ingredients, all easy on the stomach!  And as you can see from this picture, Babycakes was grabbing for them immediately!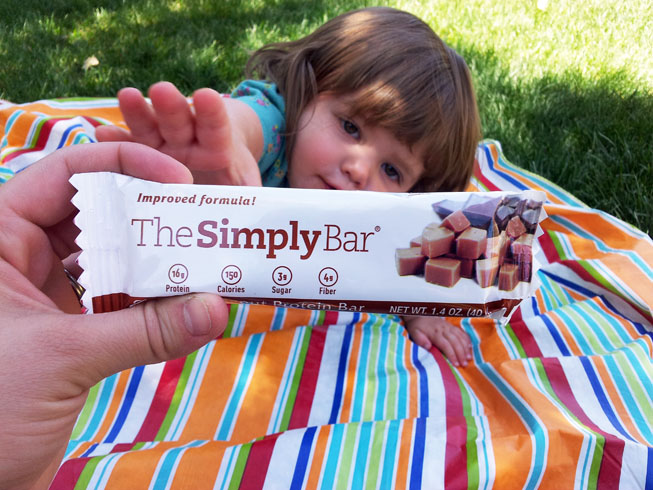 Here's my brief review/take on each of the flavors (in the order of my preference):
Lemon Coconut - Definitely my favorite!! It was super flavorful and light and refreshing. It was also moist, which may be a weird description for a granola bar, but when you read the next description you'll know what I mean).  The lemon and the coconut complemented each other perfectly.  HIGHLY recommended!  I'm ordering a full CASE soon!!
Cinnamon Pecan - The flavor of this one was really good...BUT, it was a bit dry for my liking.  I ate this one out hiking and I was seriously wishing I had some milk! Oooooo, or some ice cream, ha!  So, this one was good, but not as great for an active snack.  More for a weekend treat with ice cream :)
Peanut Butter Chocolate - This was a good mixture of both peanut butter and chocolate. Reminiscent of a Reese's, but not nearly as sweet.  This one felt moist enough to me. 
Caramel Peanut - This one was my least favorite.  It wasn't very sweet but didn't have much other strong flavors to carry it.  Healthy, yes... but a bit boring, especially when you know there's Lemon Coconut awesomeness to be had!!
Nom, Nom!!  Babycakes LOVES granola bars, and this is finally one that I can feel GOOD about giving her!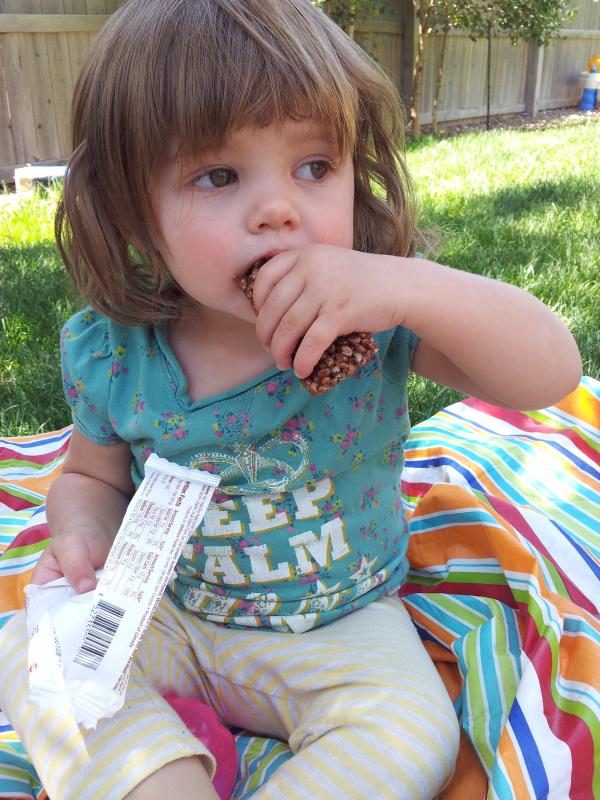 Here's a cute little chart they made to show how their bars stack up against the competition: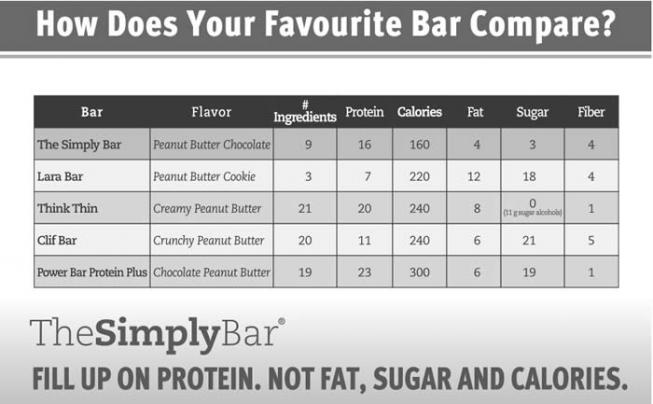 So now for the giveaway!
Enter to win a sampling of each of their top flavors by simply leaving me a comment below with a tip on how to live simply. So simple, right?!!

A winner will be chosen on Thursday night, June 28th at 8PM MST, and announced in Friday's Blogpost. The winner must be in the U.S.
Additionally, you can interact with The Simply Bar by: