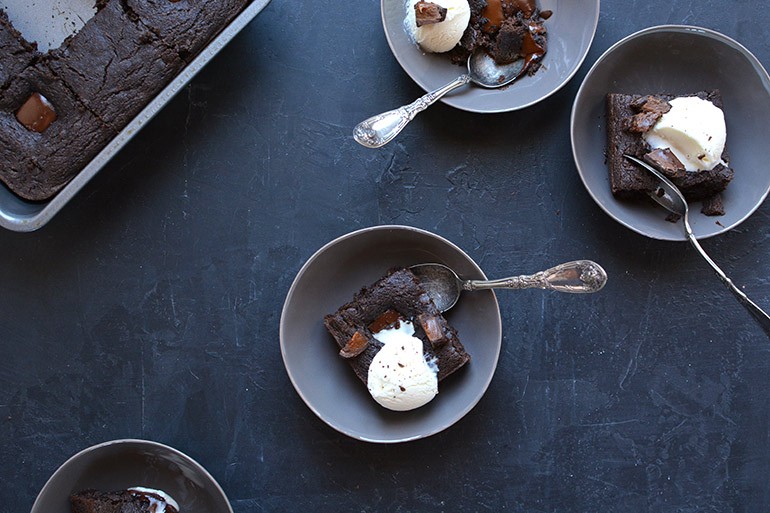 These Super Nutty Brownies made in partnership with Nuts.com are soooooooo nutty, even the milk and flour is nutty! Made with macadamia nuts, pecans, quinoa, cashewmilk, and almond flour... these brownies are totally nutrient dense, decadent, and DELISH... and happen to be naturally gluten-free / grain-free!
You know who loves decadent desserts? My hubby. 
You know the first question he asked me when I set this bowl of deliciousness in front of him? "Are there avocados in here?" LOL... he knows me too well! No, there aren't any avos in here.. but I do like putting them in all the things lately --- these muffins, this tzatziki, and this salad.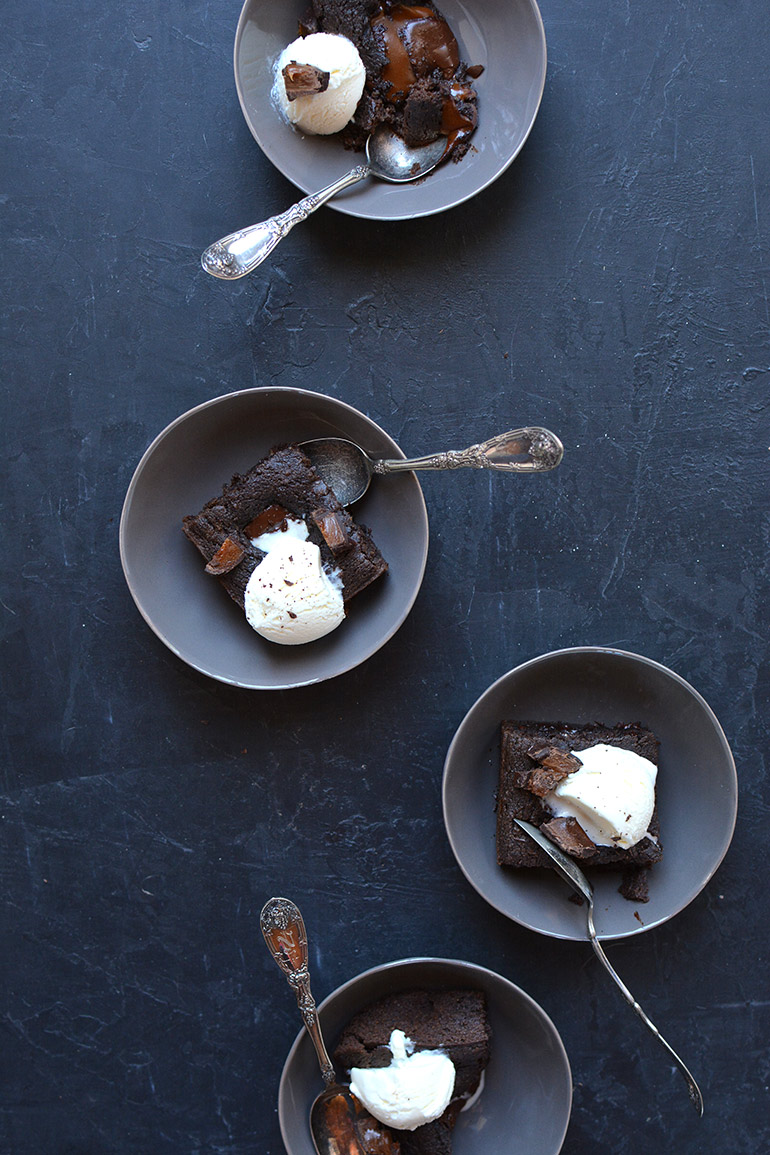 As we prepare to celebrate Father's day, I made this funny new letterboard sign. Might as well add: "Will you make me brownies?" to the list. Am I right?! This is very similar to the sentiment in a card that my hubby got me for Mother's Day. And while a lot of it rings super true (especially when they're little)... Babycakes is turning into more of a daddy's girl each and every day.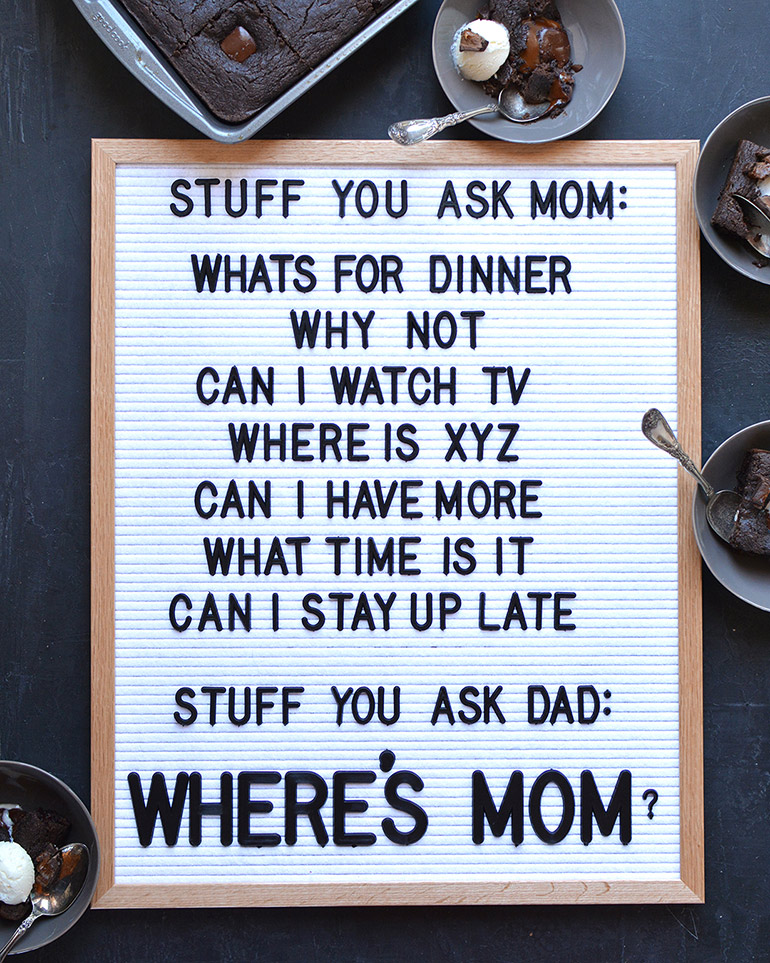 Things they enjoy doing together: catching lizards, exploring, playing Zelda, tinkering with circuits, throwing the frisbee, dancing to loud music in the living room, washing the car, rotating tires, and anything that is a "project." She soaks up his words like a sponge. And I'm so thankful for a hubby that engages her 8,237,912 questions and values family time so much.
We love you, Danny!!! You deserve allllllllllllllllll the brownies. And heart eyes. And praise.
OK - Back to brownies... the nuts, cooked quinoa and cashewmilk are blended first in a high speed blender (I love my Blendtec!). Then the remaining dry ingredients and eggs are whisked into the batter. And finally for an extra special, take-these-brownies-to-next-level-awesome move, dark chocolate sea salt caramels from Nuts.com are pressed into the batter to bake into the brownies. Oh my starzies, YUMMMMM!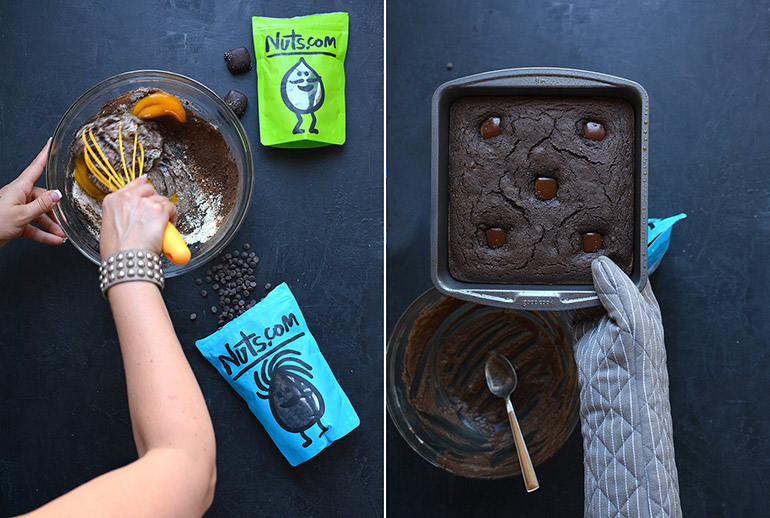 The brownies are a bit cake-like in texture (less fudgy), and oh so satisfying. And because I blend the nuts first, they're smooth --- not a chunk of nuts to be found. Serve them warm while the caramel is still gooey! They are great on their own or topped with a scoop of vanilla ice cream!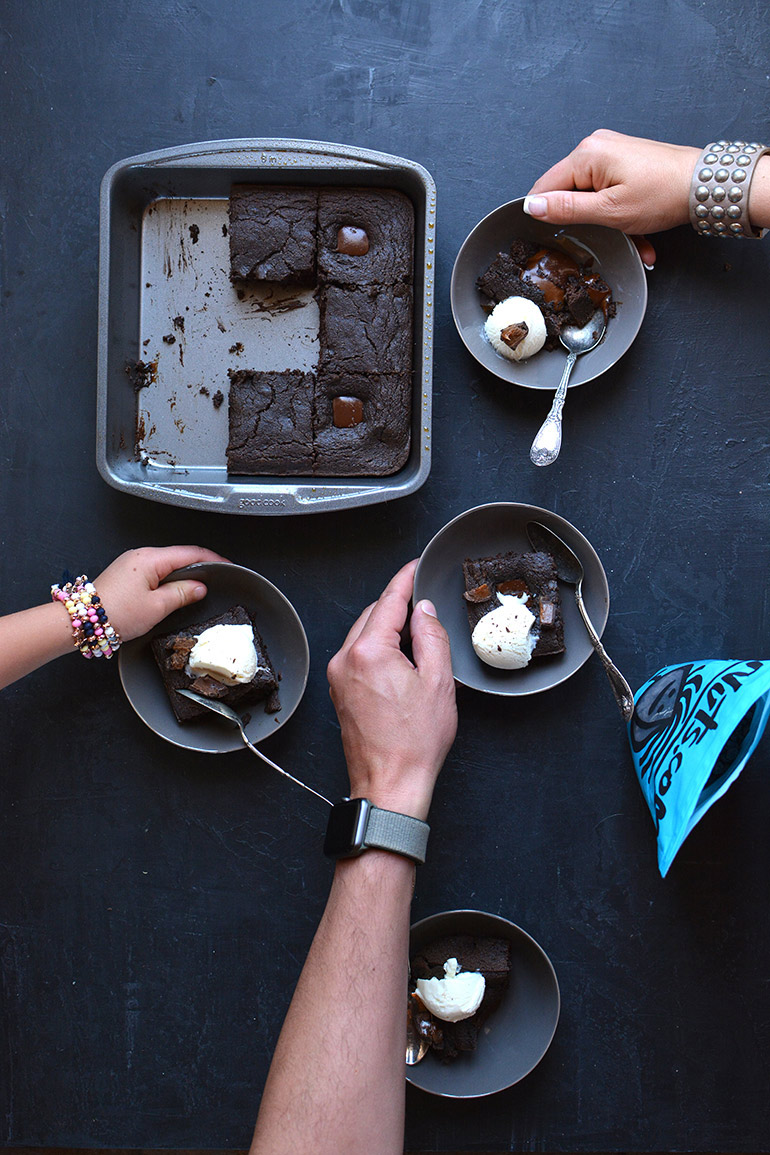 PS. You can get almost all the items needed for these brownies at you guessed it... Nuts.com: coconut flakes, macadamia nuts, pecans, quinoa, cocoa powder, almond flour, coconut sugar, dark chocolate chips, baking soda, baking powder, and dark chocolate sea salt caramels. They have allllllllllllllllllll the things!
Check out my other Nuts.com inspired recipes --- they're some of my favorites this year!
//////////////////////////////////////////////////////////////////////////////////////////////////////////////////////////////////////////////////////////////
Disclaimer: this is a sponsored post written by me on behalf of Nuts.com. The opinions, text, recipe, and beautiful photos are all mine. Thank you for supporting brands that support Nosh and Nourish!! I choose them based on what I already cook/create with and feel 100% confident in recommending to you.
Super Nutty Brownies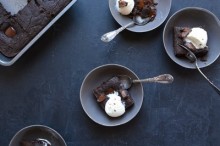 Description
Super Nutty Brownies || gluten-free || grain-free
Ingredients
1⁄2 cup unsweetened coconut flakes
1⁄2 cup Cooked Quinoa (omit to keep fully paleo)
1 cup chocolate cashewmilk
1 1⁄2 tablespoon dark chocolate cocoa powder (or sub regular cocoa powder)
1⁄4 cup Coconut Sugar (or sub sweetener of choice)
2⁄3 cups dark chocolate chips*
5 dark chocolate sea salt caramels** (optional)
Instructions
Preheat the oven to 350 degrees. 
In a high speed blender (a food processor would work too), combine the coconut, macadamia nuts, pecans, cooked quinoa, and chocolate cashewmilk. Blend on high until smooth. Then, pour the mixture into a large mixing bowl. 
In the large mixing bowl, add the remaining ingredients, except the caramel candies. Whisk together until combined.
Pour the batter into a greased 9x9 baking pan. 
Press the 5 caramels into the batter evenly (optional). 
Bake for 30 minutes. 
Let cool for about 10 minutes before slicing.
Serve warm with your favorite vanilla ice cream (optional, but delicious!)
Yields 9 Brownies