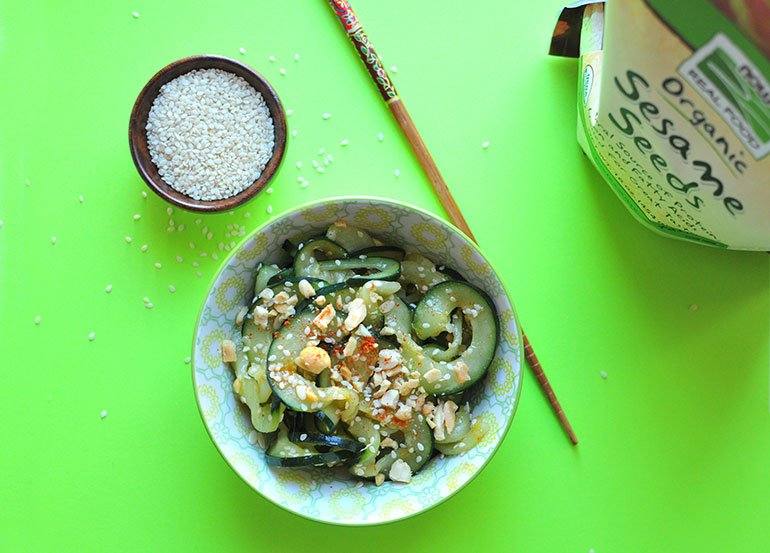 These spicy pickled cucumbers are the perfect topping for Korean bibimbap or bulgogi or just on their own as a side dish. They're flavored with various spices then topped with Now Foods' organic sesame seeds and crushed peanuts. 
To start, you can slice your cucumbers very thinly. 
Or... 
You can spiralize them!
I love this inspiralizer. 
And setting A is perfect for the task of making thin cucumber ribbons.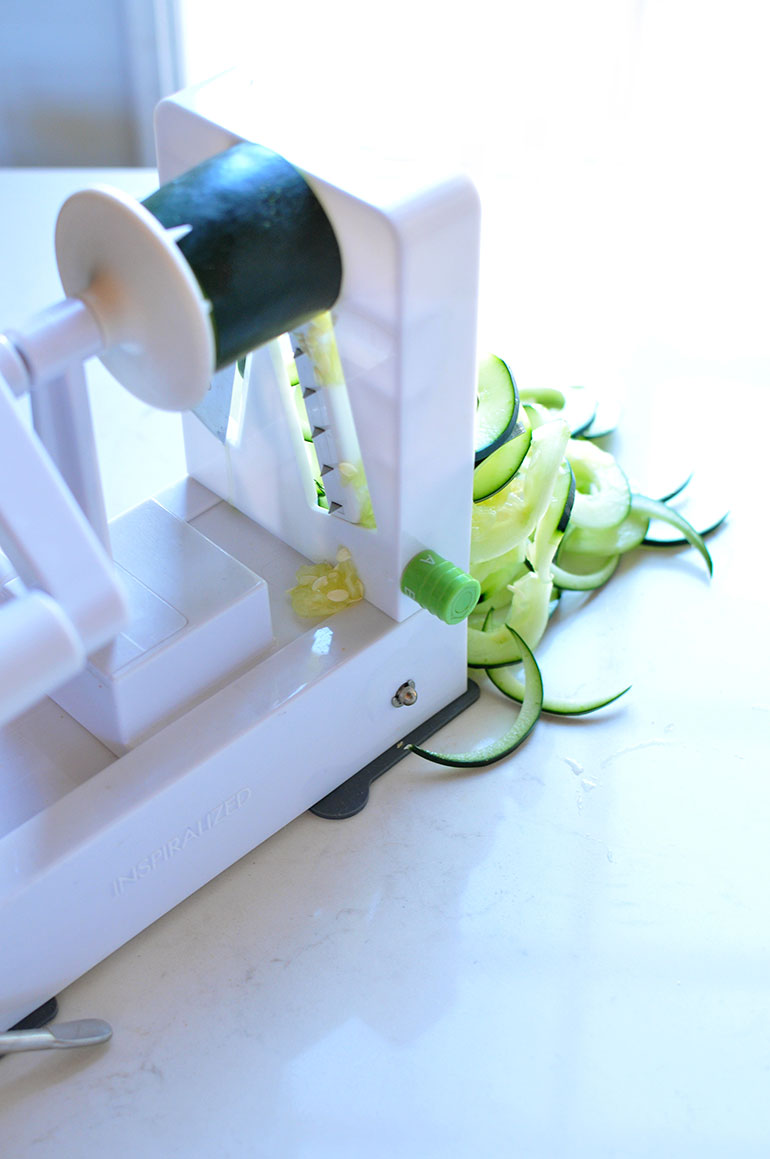 My mother-in-law, who is Korean, shared this lil' secret with me... to make it more flavorful, first let the cucumber ribbons marinate in salt for an hour in the fridge and then squeeze out all the excess juice/water before adding in the rest of the spices and flavors.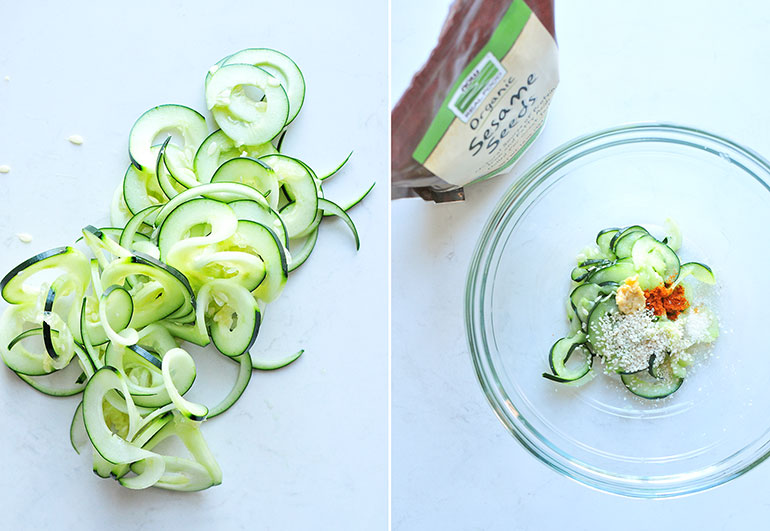 The garlic and rice vinegar give it a nice tang.
The cayenne gives it the spice (add more if you like things spicy!).
The sugar gives a little sweetness.
The Now Foods' organic sesame seeds and peanuts give it a fabulous crunch.  
You can also add thinly sliced green onion, but I usually leave it out because Dear Hubby doesn't like onions.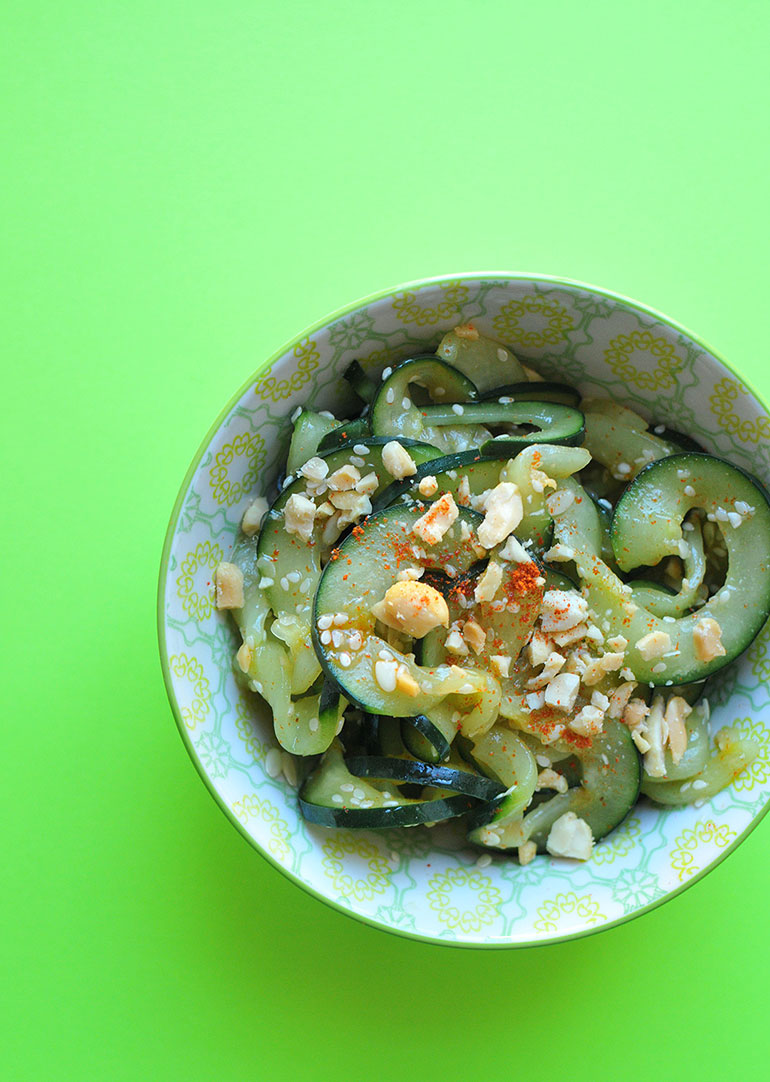 I'm sooooooooooo excited to share with you next week the recipe for how to make these Korean BBQ Bibimbap Burgers which use the spicy pickled cucumbers as one of the toppings, in addition to red cabbage, carrot and sweet potato shoestring fries, and a fried egg! So be sure to check back! You won't want to miss it.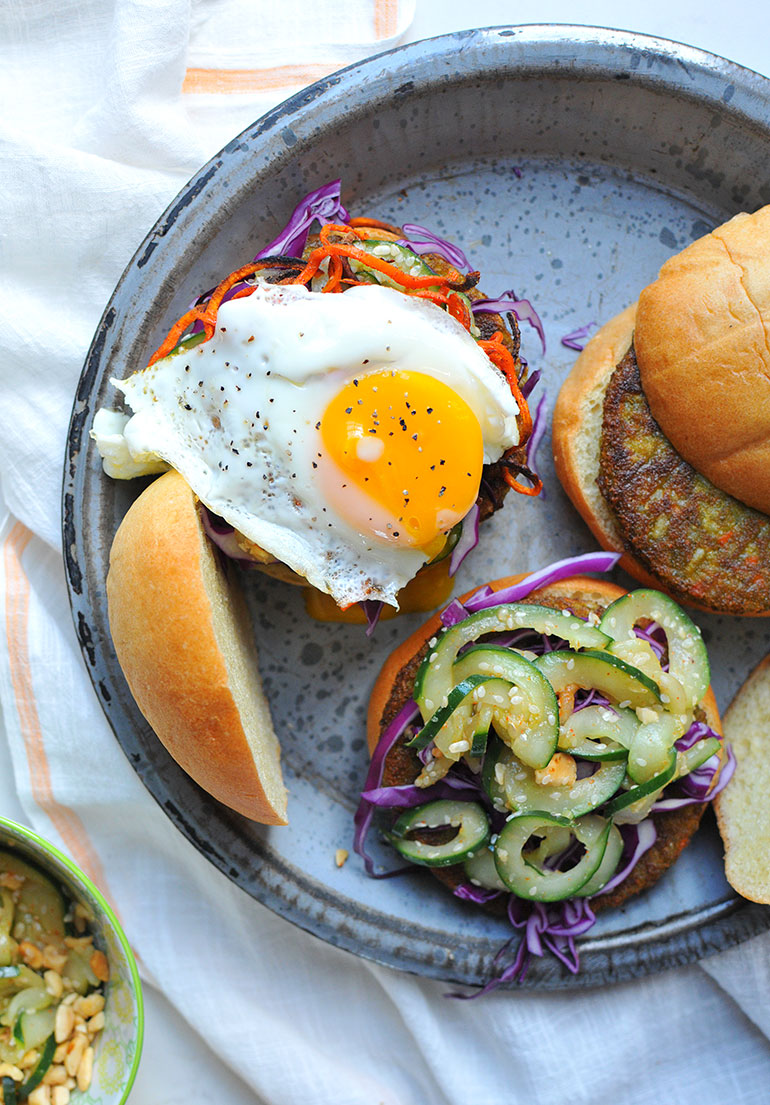 //////////////////////////////////////////////////////////////////////////////////////////////////////////////////////////////////////////////////////////////
Disclaimer: this is a sponsored post written by me on behalf of NOW Foods. The opinions, text, recipe, and beautiful photos are all mine. Thank you for supporting brands that support Nosh and Nourish!! I choose them based on what I already cook/create with and feel 100% confident in recommending to you.
Spicy Pickled Cucumbers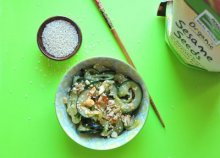 Description
Spicy Pickled Cucumbers | korean side dish | spicy cucumbers | korean cucumbers
Ingredients
2 Cucumbers (spiralized into ribbons, or thinly sliced)
1⁄2 teaspoon Minced Garlic
1 teaspoon raw cane sugar
1⁄4 teaspoon cayenne pepper (or use more if you like things really spicy)
2 teaspoons Now Foods' organic sesame seeds
2 tablespoons coarsely chopped peanuts
1 tablespoon chopped green onion (optional)
Instructions
Put your spiralized (or thinly cut) cucumbers in a medium mixing bowl. Sprinkle the sea salt on them making sure that it gets on evenly. Put bowl in the fridge for one hour. 
Take the cucumbers out of the fridge and squeeze the excess juice/water from them over the sink. You will only be able to do about 1/3 at a time... squeeze until most of the excess is gone. You will also need to pour the extra juice/water out of the bottom of the bowl. 
Put the squeezed cucumber ribbons back into the bowl and then add in all of the remaining ingredients. 
Stir until thoroughly combined. 
Serve alongside a bowl of bibimbap, rice, bulgogi, veggies, etc... or as a topping on a veggie burger... or by itself. 
Yields 4 Servings