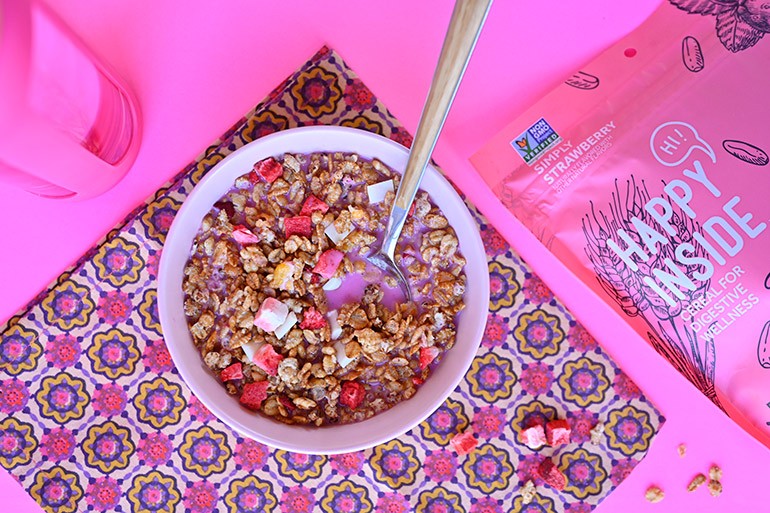 This post has been sponsored by Kellogg's. All thoughts and opinions are my own. You are going to LOVE Kellogg's new Happy Inside™ Cereal available at Safeway!
Who's ready to feel good in the morning and stay energized throughout the day?! <<raises hand high>>.
Who's ready to have a go-to breakfast that is quick + easy?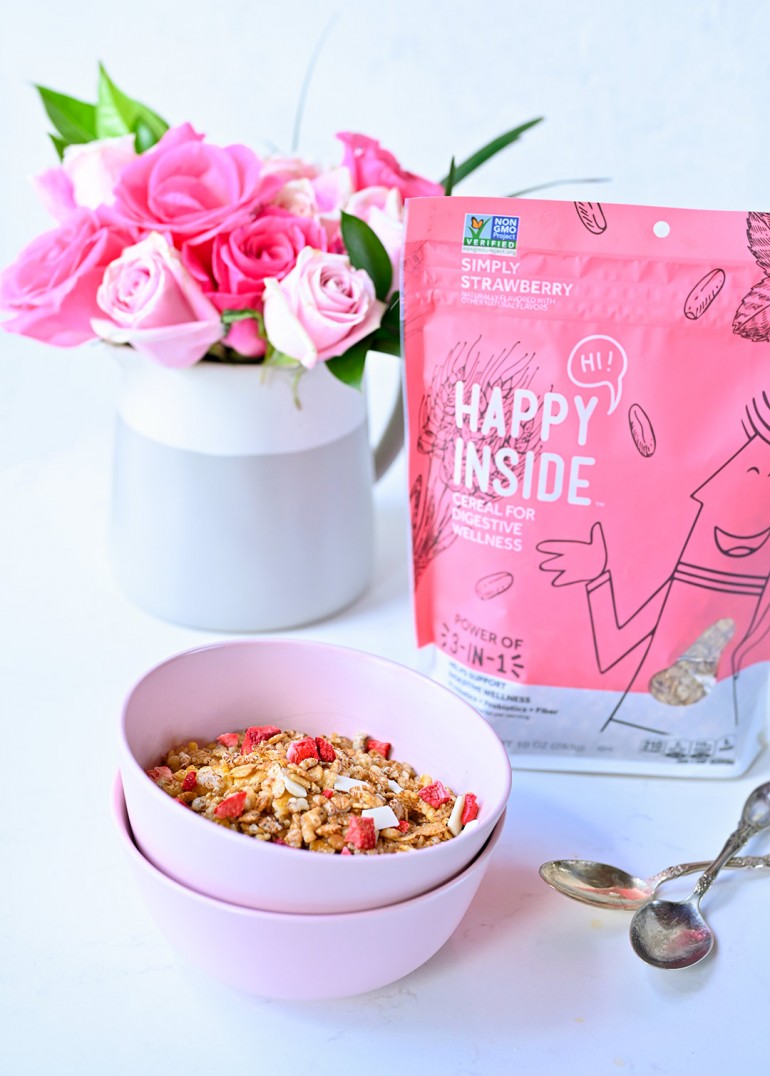 Power of 3-in-1
This Happy Inside™ Cereal contains 3 digestive friendly ingredients in 1: probiotics, prebiotics, and fiber, which help support gut health.
This cereal is... 
crunchy
full of freeze dried strawberries + yummy yogurt bits
non-gmo project verified
1 BILLION (CFU) Probiotics per serving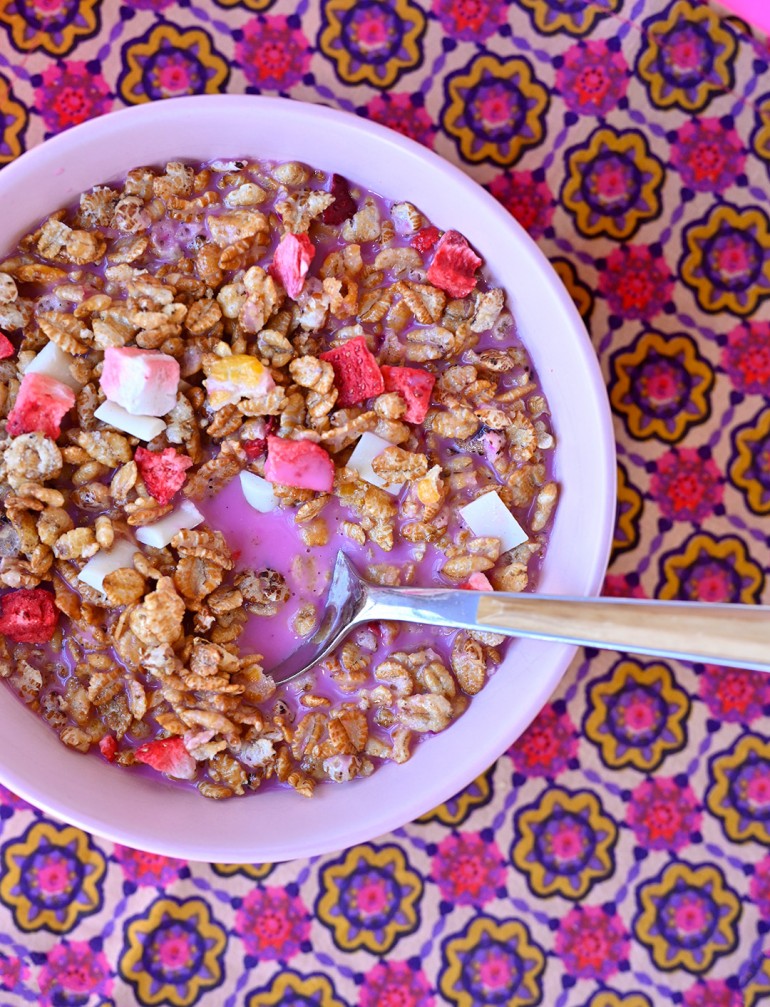 Pretty in Pink (milk)
And to complement the pink freeze dried strawberries, I've paired this with a pink milk. It's super easy to make (only 2 ingredients!): unsweetened cashew milk plus dragonfruit powder. Do you have to use cashew milk? No! You can sub in whatever type of milk you have in your fridge, but this is our go-to.
Just look at that pretty pour shot!
Bonus points if your nails + water bottle match your cereal. LOL.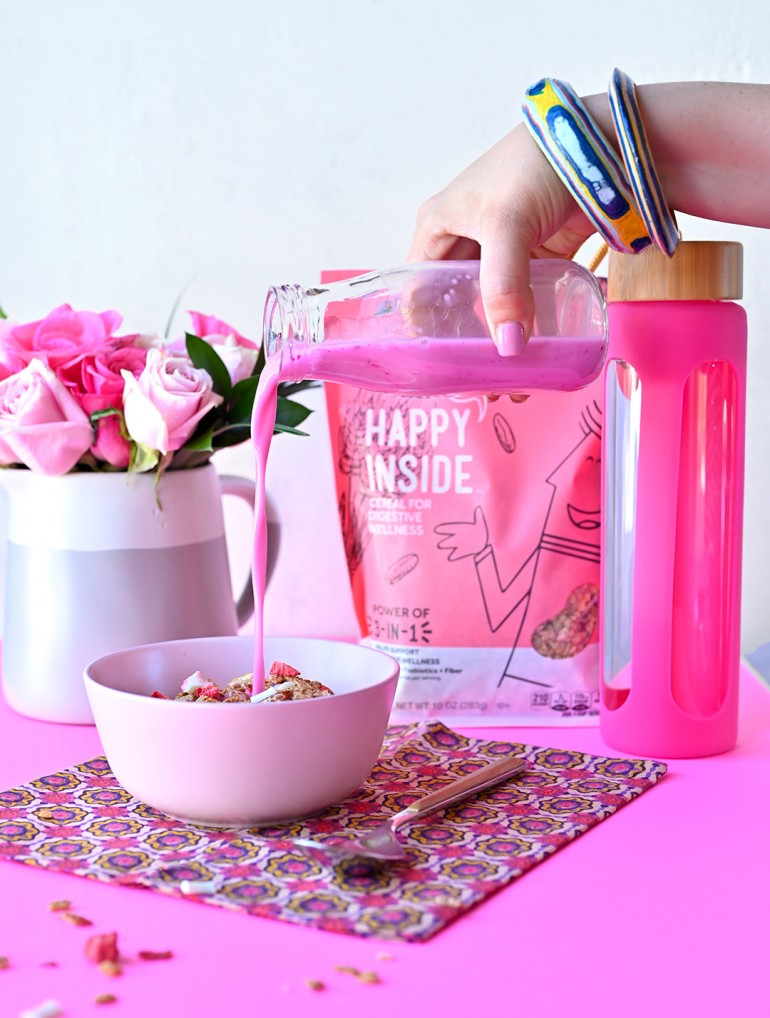 As you know, we LOVE shopping at Safeway. It always has a great selection of fresh produce (both in variety and quality), beautiful flowers (that make my photoshoots prettier and my house happier), the largest selection of natural and organic options in my area, and completely reasonable prices. Be sure to download the Safeway app on your phone for weekly coupons, including one for Happy Inside™ Cereal!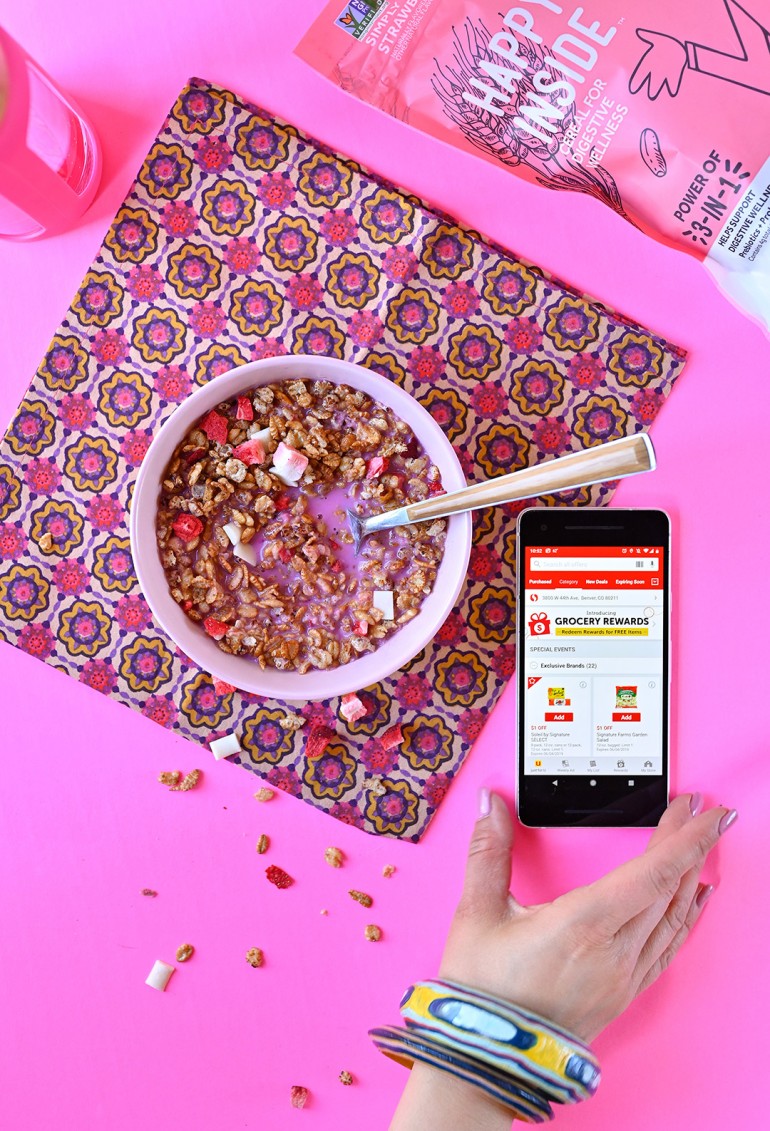 The Happy Inside™ Cereal is available in 2 fabulous flavors:
Simply Strawberry
Bold Blueberry
And you might as well grab two bags at once, because you're going to want this for breakfast on repeat allllllllll week long.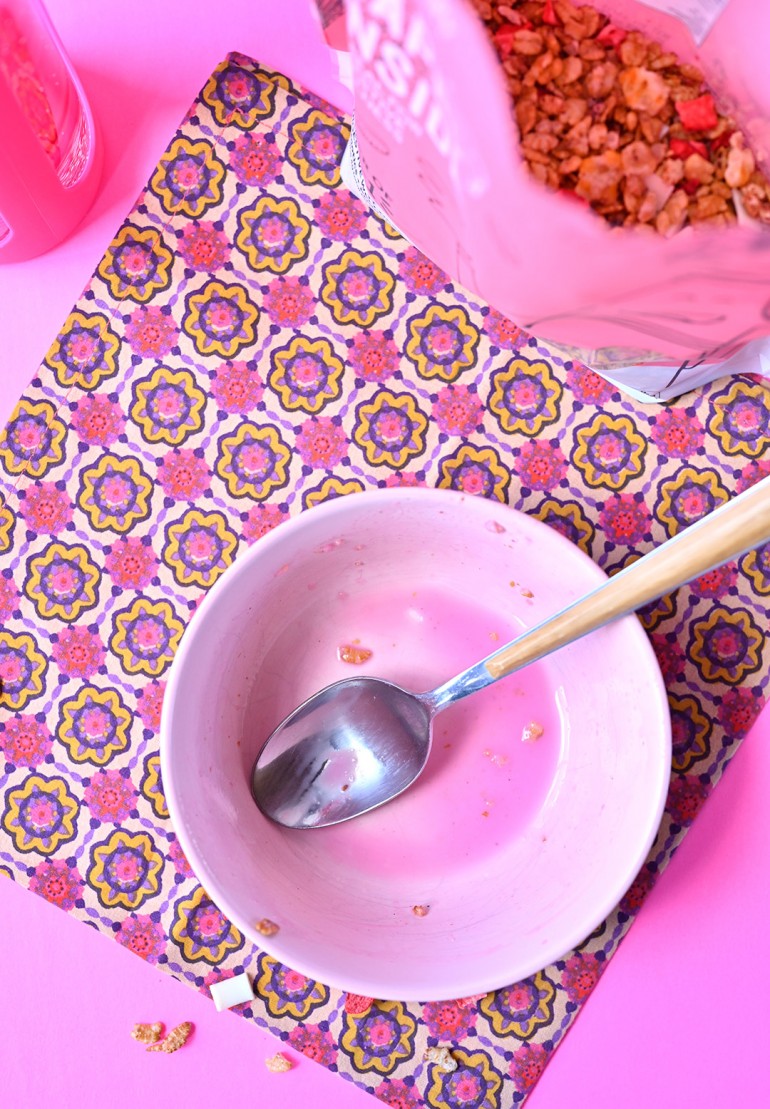 Or try the Happy Inside™ Cereal on top of my yogurt bowls (instead of granola):