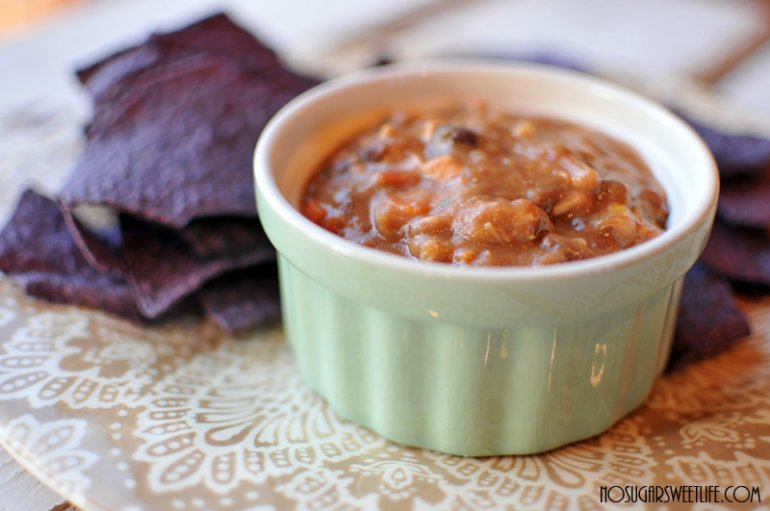 I don't know about you, but I have historically been terrible with leftovers.  I don't mind eating leftovers for work lunches, but Dear Hubby would rather never have to eat the same thing two days in a row. (I think this is part of the reason he loves eating out!) So, to incorporate leftovers into an entirely new meal or repurpose them beyond recognition... well, that's just genius. And I need to do it more.
Introducing Tangy Black Bean Dip:
The base of this dip is the leftover Chicken Corn Chowder that you already have in your fridge :) I know it sounds a bit "out there"... but I promise you, this transforms into the best bean dip you've ever eaten!  Add some refried black beans, green chile sauce, salsa, and lime juice and you are well on your way to a fiesta.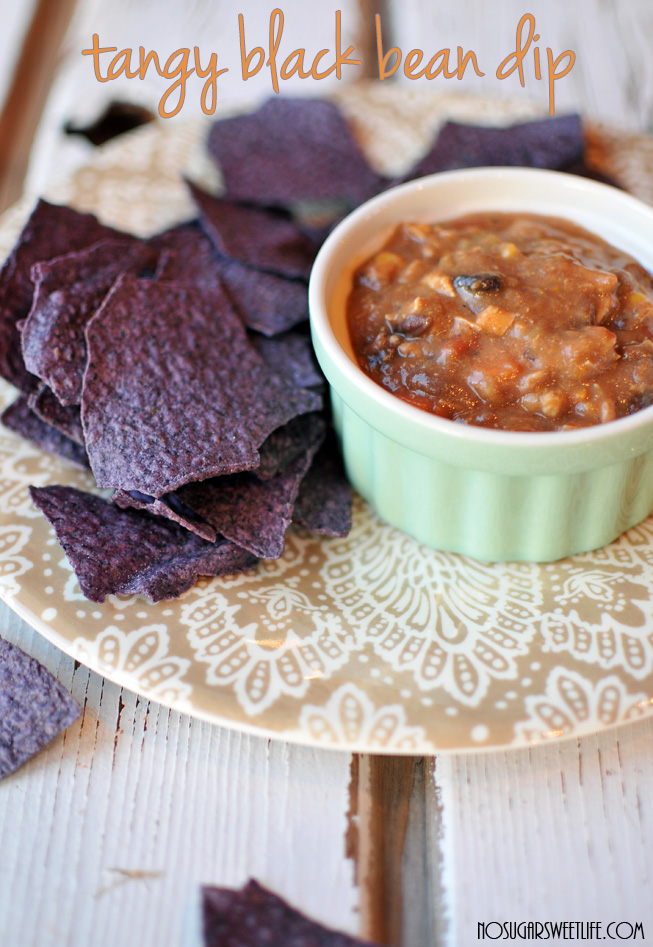 Win. Win. Win!!!
I wasted less food. I snuck in even more veggies to my diet. And I got to spend more time with this little cutie: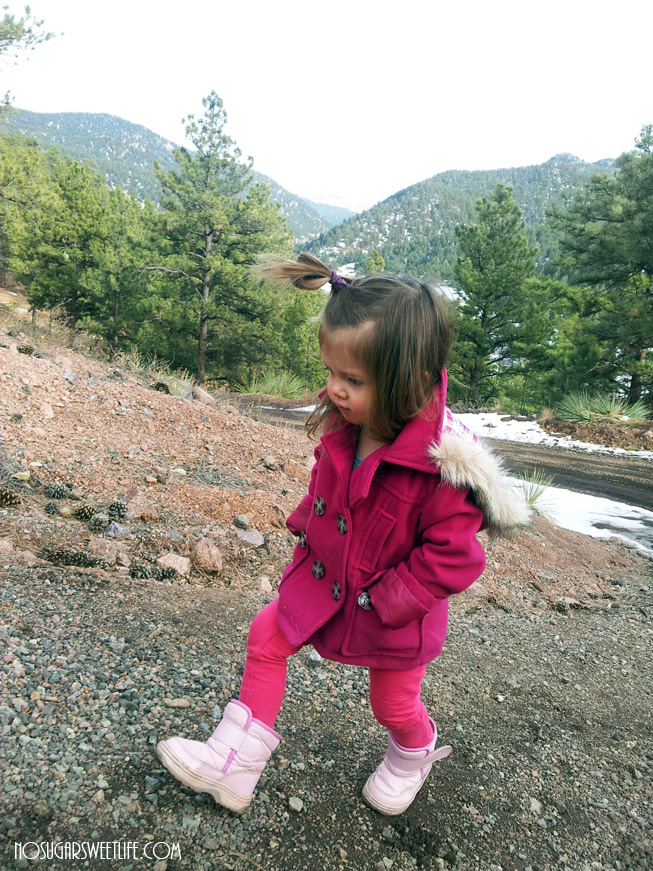 I love the determined look on her face during our "driveway hike!"
Question:
Are you good at repurposing leftovers???
Tangy Black Bean Dip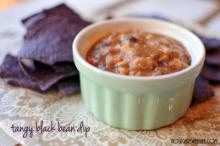 Description
Tangy Black Bean Dip || No Sugar Sweet Life
Ingredients
1 cup Chicken Corn Chowder
1⁄2 can Refried Black Beans
1⁄2 can Stoke's Green Chile Sauce w/Chicken
Instructions
Start with 1 cup of leftover Chicken Corn Chowder.
Add the remaining ingredients.
Cook over medium heat on the stovetop for about 8 minutes until warmed through.
Serve with your favorite tortilla chips!
Yields 8 Cups