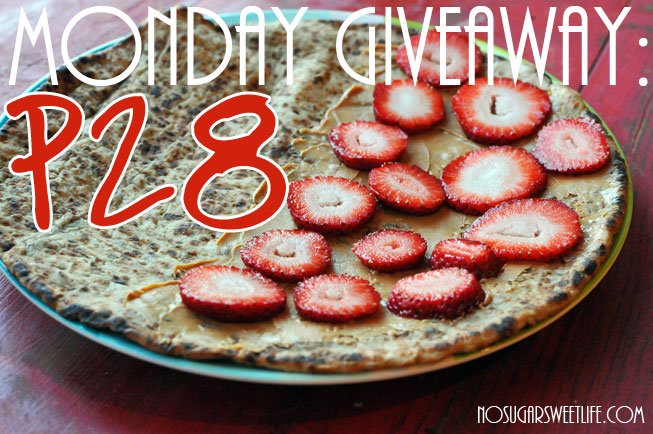 I hope you had a lovely and relaxing weekend leading up to this holiday week!  Welcome back to the next 3 MONTHS of Monday giveaways on the blog!  If you missed last week, Jennifer C won some Lemon Coconut awesomeness in the form of The Simply Bar.  This week I am excited to introduce to you a new line of high protein breads made by P28.  They are named that because each bagel, 2 slices of bread, and wrap have 28g of protein in them!!  This compares to the amount of protein in a chicken breast, or piece of salmon...but IN A BREAD.
See for yourself:

A few more highlights:
100% Natural
100% Whole Wheat - Made with Oat, Flax Seed, Sunflower Seed, and Millet
Made with 100% Whey Isolate - The highest quality source of protein
A rich source of 8 essential Amino Acids that your body needs for growth, energy, and vibrant health
Cholesterol Free
A Good source of Fiber
Contains Omega 3's
Excellent for people who are trying to build muscle and/or lose body fat.
This arrived at my doorstep (thank you P28!), and the tasting/creating began.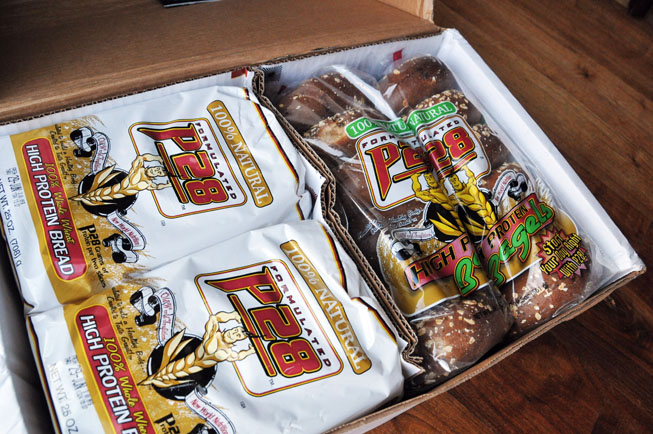 The Good, The Bad, and the Outta-this-World:
The bread is good.  It has a similar look/feel/taste to "normal" bread, but with a slight chewiness that takes some getting used to.  I decided after multiple sandwiches, a few pieces of toast, and a grilled cheese that I prefer the bread toasted.  And if it's not toasted, I cut the crust off like a picky toddler :)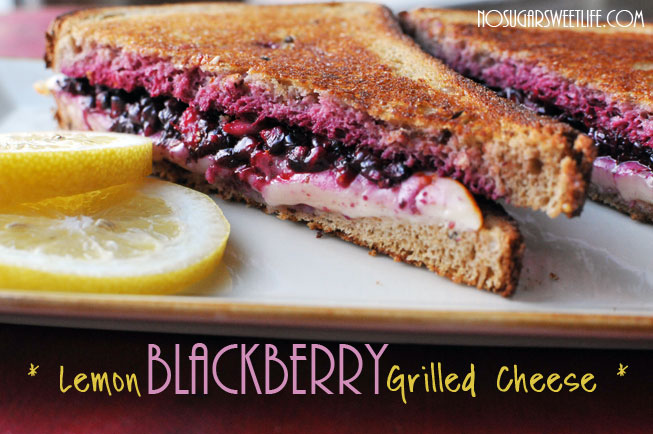 You'll have to wait 'til tomorrow for the recipe for this Lemon Blackberry Grilled Cheese (I know...I'm such a tease!). But, it was perfect on 2 slices of P28 high-protein bread.
The bagels were bad.  At least the ones I received.  (Maybe I got a bad batch?!)  Sorry P28 peeps, just being honest...this blogger girl did not like them.  They were chewy and tough and dry. Not how I like to get my protein, or anything for that matter.  I tried to make another one this morning to see if I could improve my review/description. Nope.  They went in the trash.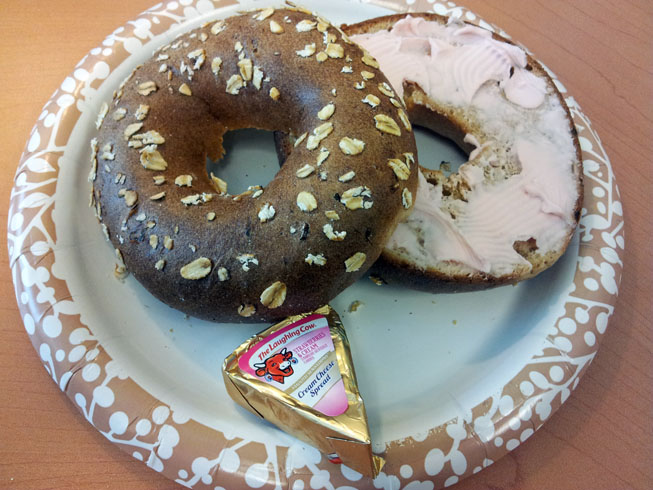 But, they sure did make up for it with what I'm about to show you next.
The wraps are outta-this-world!!  This is a new product for them, which will be available for sale in about 2 weeks.  They sure did find a winner!! They are similar to a chalupa bread... just the right thickness, nice flavor, and soooooo versatile.  I had one with scrambled eggs, bacon, and cheese.  One with peanut butter and fresh strawberries (which happens to be one of my 7 low-sugar tips, in case you missed them). One pan-fried as a quesadilla.  And one with hummus, turkey, and red peppers.  YUM!!  This is a great (delicious) way to get in some extra protein!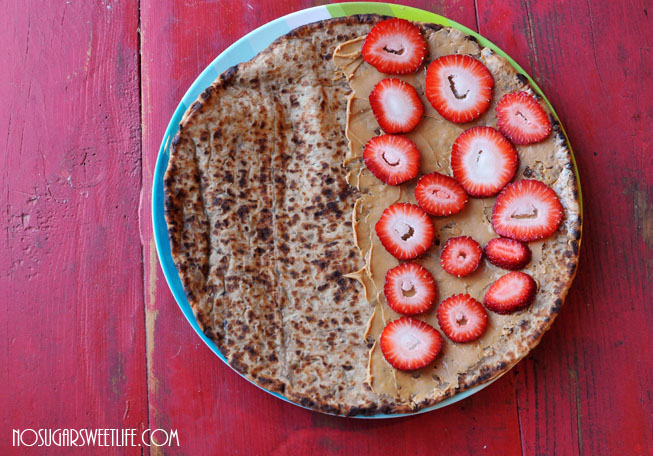 They're fairly large, so after I rolled this one up, I cut off a bit of the excess to save a few extra calories.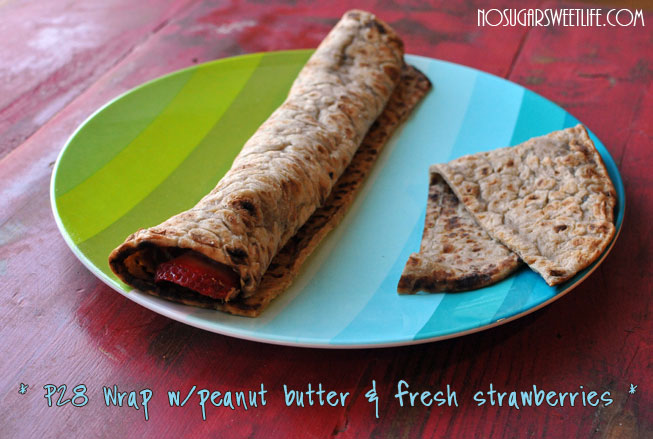 So now for the giveaway!
Up for grabs: An entire case of P28's Protein-Packed Products.
To Enter:
Leave me a comment below with your current favorite way to get protein. 
Bonus Entries:

1) (optional) Leave me an addtional comment below after you're Tweeted the following: 
Protein-packed breads and wraps, @nsSweetlife is giving away an entire case of @p28bread today!!  28g protein/serving. http://tinyurl.com/7whu26w
2) (optional) Leave me an additional comment below after you've shared a link to this page (http://tinyurl.com/7whu26w) on Facebook.
A winner will be chosen on Thursday night, July 5th at 8PM MST, and announced in Friday's Blogpost. The winner must be in the U.S.
Additionally, you can interact with P28 by:
Disclaimer: because I have to make SURE you know this... these products were given to me to taste/review for free.  These thoughts and opinions are strictly my own, which I think is fairly obvious. :)