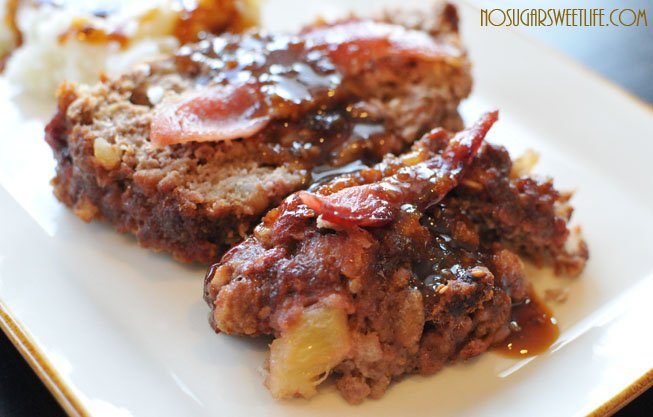 There's some people who just like things the way they like them: Traditional. Simple. Predictable.  I'd venture to say Dear Hubby is like this...in most areas.  But me, not so much.  I like flair. I like creativity. I like trying new things. I like making grilled cheese with blackberries & basil. I like creating and being messy in the kitchen.  Which brings us to last night's dinner.  I had a pound of lean ground beef in the fridge that I knew I had to use.  Traditional would say: make hamburgers. Or make taco salad.  Or make sloppy joes.  Or make plain meatloaf. But I wanted to do something different more interesting.  If you've ever had the Bonzai Burger at Red Robin, you are going to love this recipe!!
Introducing Pineapple Teriyaki Meatloaf:
A little bit sweet, a little bit salty. An island party minus the umbrellas.  It came out perfectly browned yet juicy.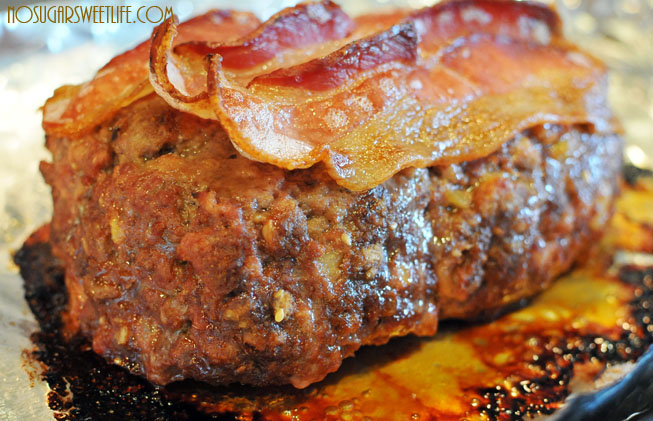 I made a sauce/gravy to top the meatloaf out of the following ingredients: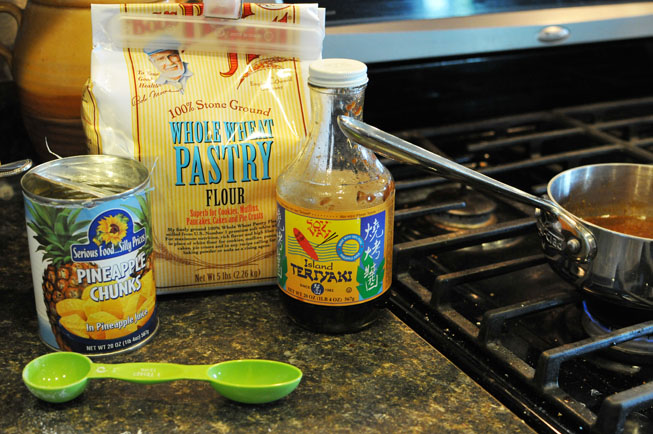 I served it with mashed potatoes, and just did small portions (less than 1/4 pound per person).  But you know me, to increase the health-factor, I just HAD to throw in a little Chobani Greek Yogurt!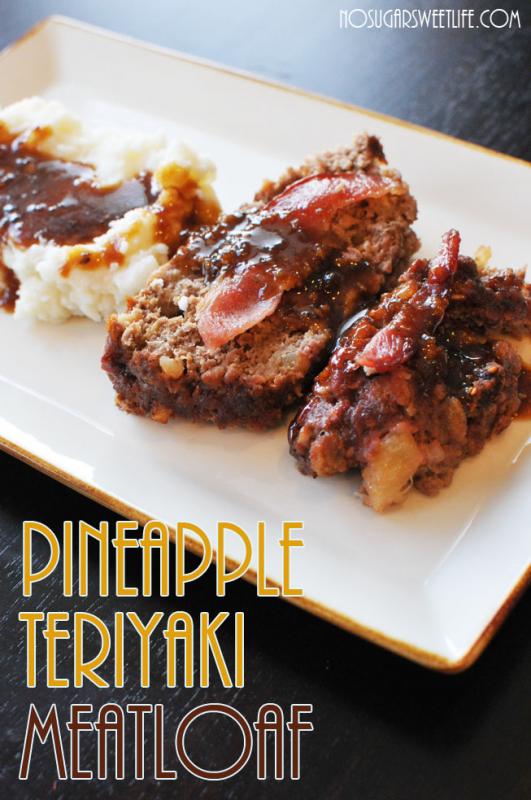 Ingredients:
1 lb lean ground beef, I use organic grass-fed when possible
4 pieces of toast, crumbled/crushed
1/2 cup diced pineapple
1/4 cup Chobani pineapple Greek Yogurt (instead of using a traditional egg)
2 tsp minced garlic
1 tsp soy sauce
1 tsp honey
1 tsp molasses
3 slices bacon (I used thick "center-cut" bacon)
potatoes to mash
sauce/gravy: 1/2 cup Island Teriyaki marinade, 2 Tbsp pineapple juice, 1 Tbsp water, 1 Tbsp flour
Directions:
Preheat oven to 350.
Combine first 8 ingredients (through molasses) together in a mixing bowl.
Form into a meat block and place on sprayed aluminum foil; and top with 3 slices of bacon.
Bake for 40 minutes at 350, then raise temp to 375 to finish it off for the remaining 20 minutes.
For Sauce, heat the Island Teriyaki marinade & pineapple juice over medium-low heat.  Once hot, slowly stir in the flour, stirring regularly until it reaches your desired thickness.
Drizzle sauce/gravy over sliced meatloaf.  Serve with mashed potatoes.
Take a bite.  Take another bite. Smile. Repeat.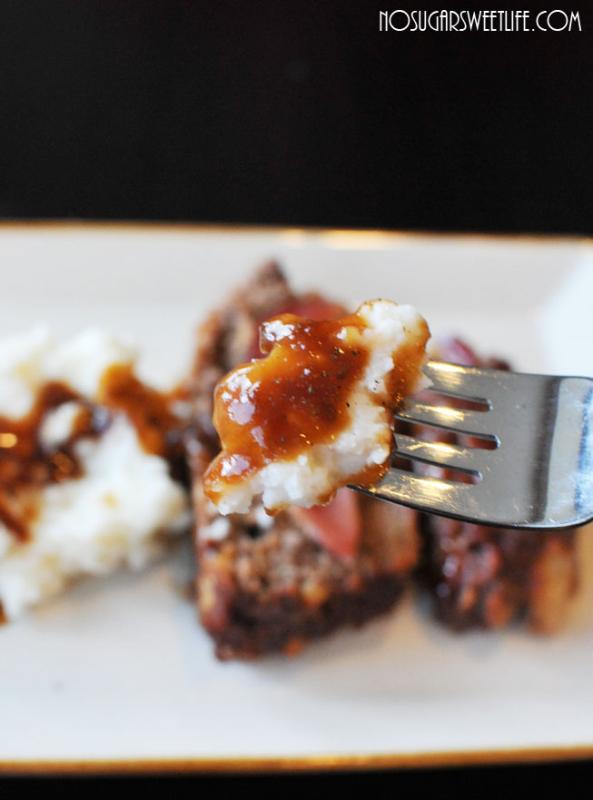 Questions:
Do you like traditional combinations/flavors of food, or are you more adventurous like I am?
Do you like making new meals/recipes? What's most important to you in a recipe?