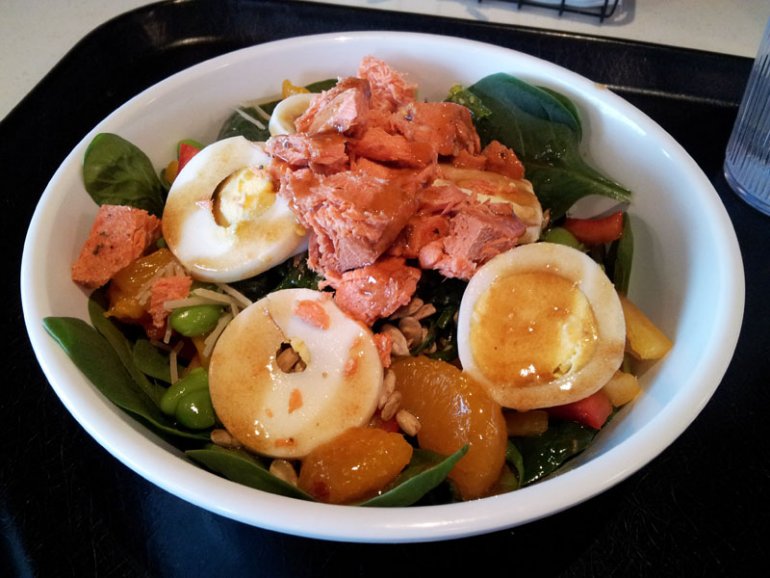 So I plan to share what I ate via photo and description every couple of days.  I always like getting ideas for meals, snacks, etc... and even more than that, I LOVE pictures!! So hopefully you will too.  I am such a sucker for the pictures in restaurant menus. And I digress...
So, here's today's (L to R):
Breakfast - Strawberry Greek Yogurt with a sprinkle of sunflower seeds & raisins (~150 calories)  + a cup of coffee with creamer
AM Snack - Acai berry Green Tea
Lunch - Amazing organic spinach salad with salmon, eggs, edamame, red and yellow bell peppers, a few mandarin oranges, and some seeds... WOW-Y!!! It was delish.
PM Snack - 1/4 cup of trail mix (~150 calories)
Dinner - 1/2 cup of chicken tortilla casserole, paired with a 1/2 cup of black beans, covered with mild salsa (tasted better than it looks!)
Bedtime Snack - Raspberry Green Tea

All in all, it was a good food day for me!