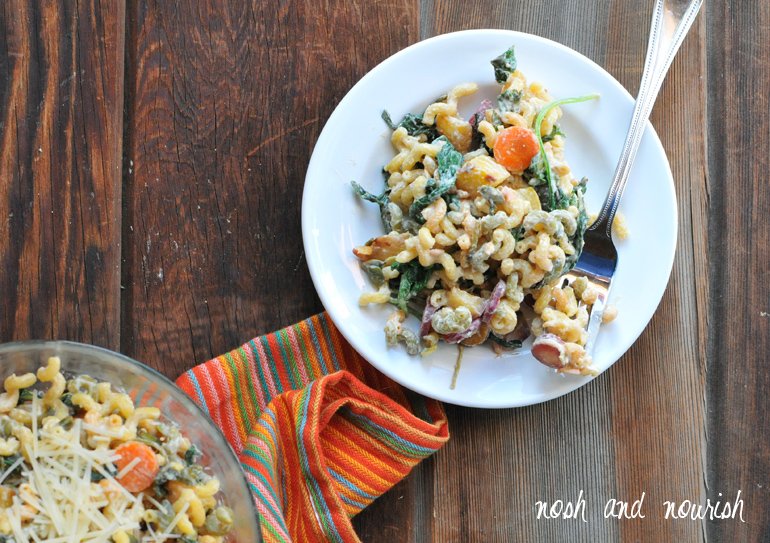 Ahhhhhhhhhh, summer. More light, longer days, warmer weather, more time spent outdoors, an abundance of berries, backyard barbecues, camping, and did I mention warmer?!?! In the hustle and bustle of summer entertaining, it's easy to forget your greens and fill up on burgers, brats, potato salad, and beans.
I will show you an easy way to get your greens, while still bringing something delicious to share with friends!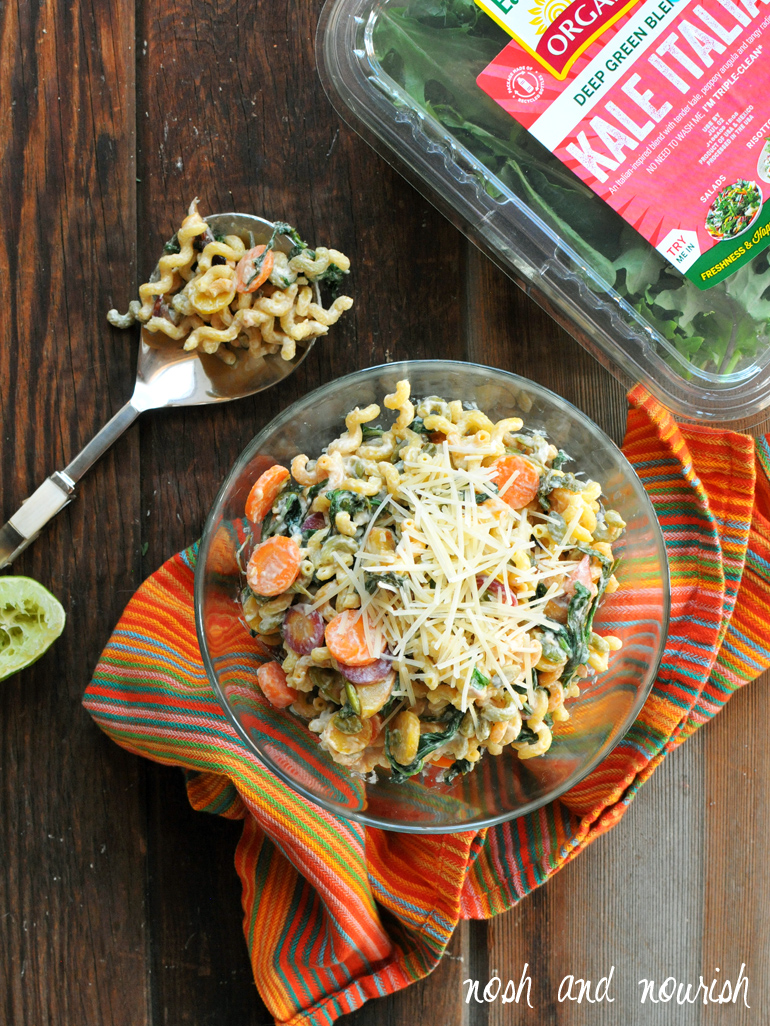 It starts with Earthbound Farm's Kale Italia. This new salad blend is definitely not for sissies. Let's be honest, they do use the word bold and bitter four times in their beautiful marketing piece (below)!
That's why I decided to tame the bitterness a bit by:
Sautéing the greens
Pairing them with a sweet summer fruit like peaches
It's also good raw, don't get me wrong. Just be ready for a zesty bold bite!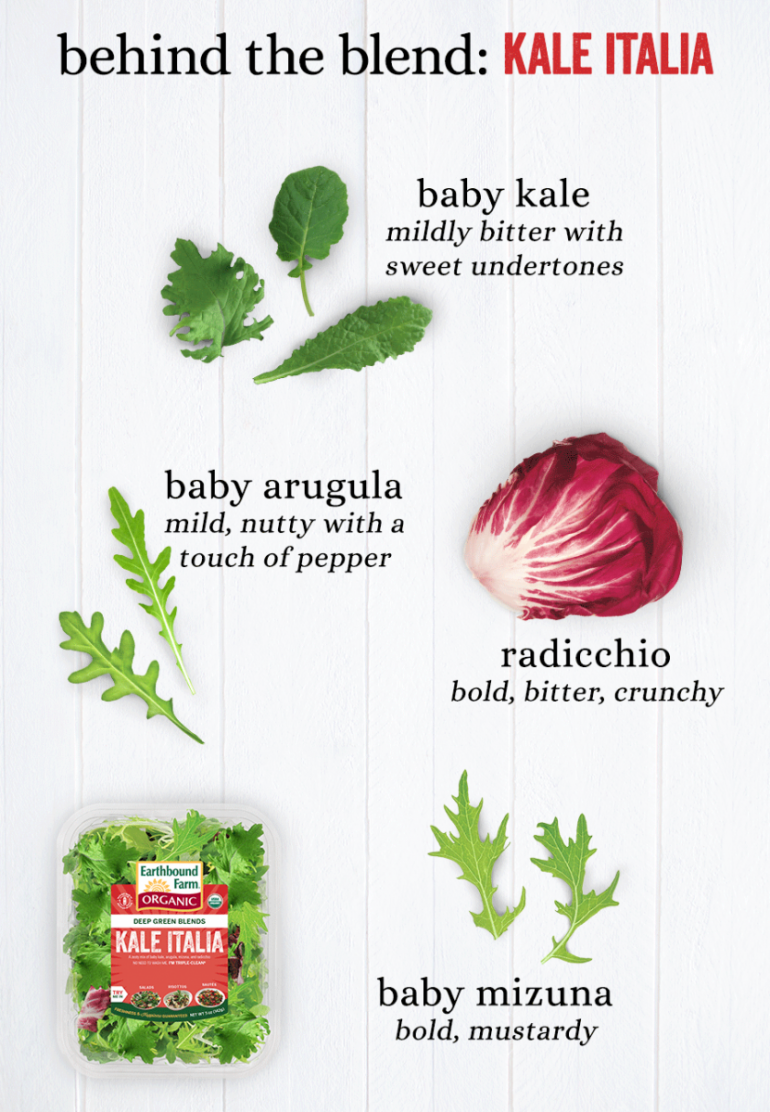 In addition to the peaches and greens, I added multi-colored carrots, raw pepitas, and a delectable dressing. But let's stop and admire the absolute BEAUTY of these carrots, k? Beautiful whole and even more beautiful sliced!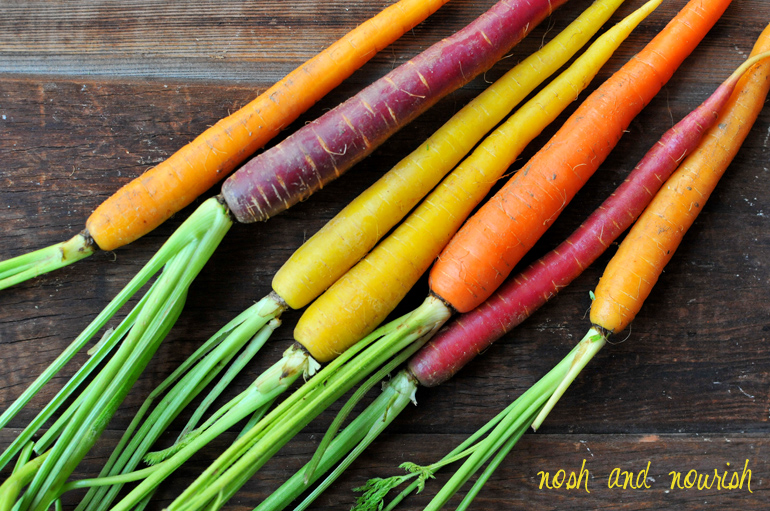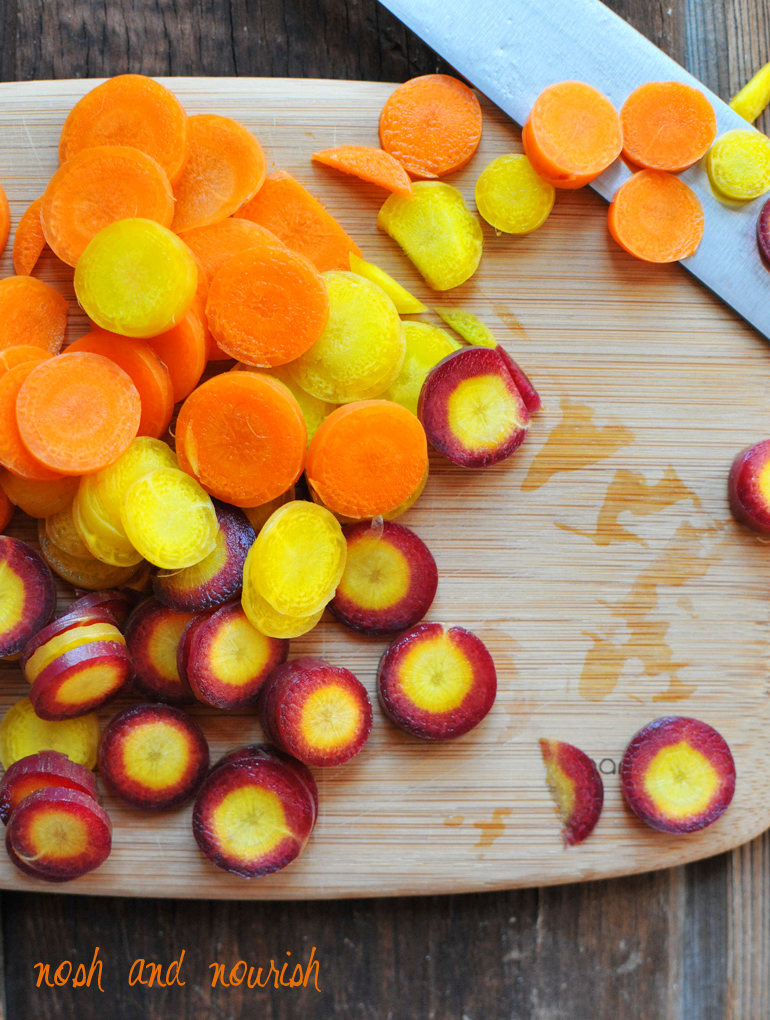 The carrots and greens were sauteed with a bit of garlic, olive oil, and lime juice. Pure perfection!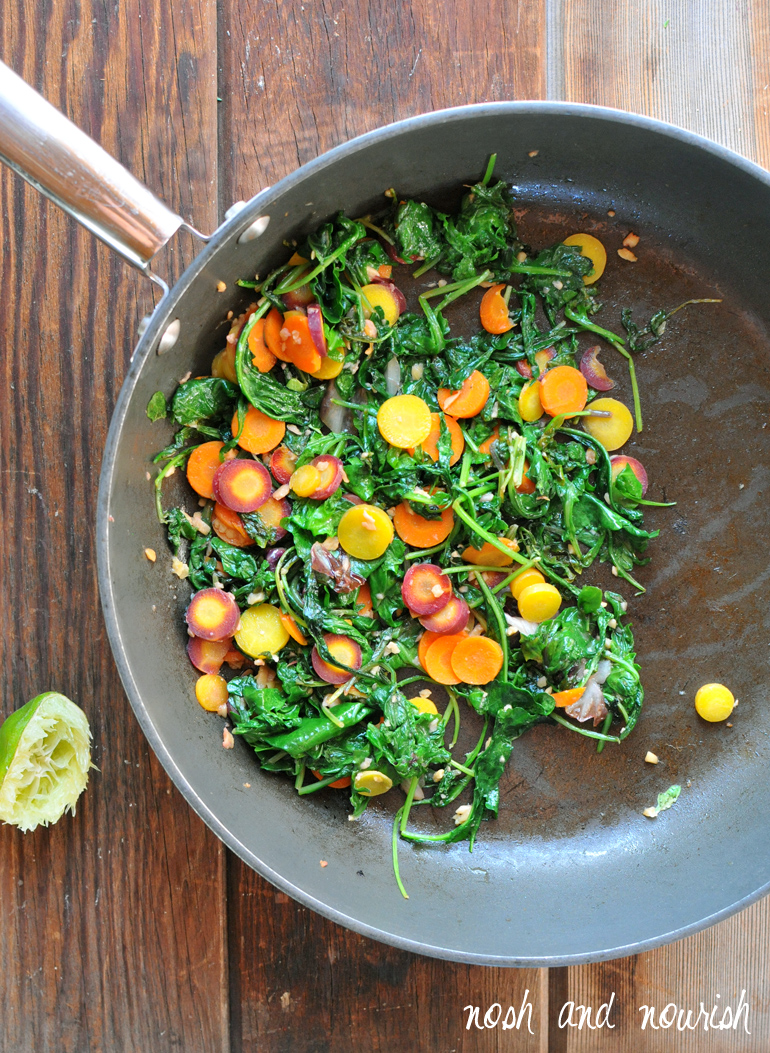 And we can't forget the grilled peaches.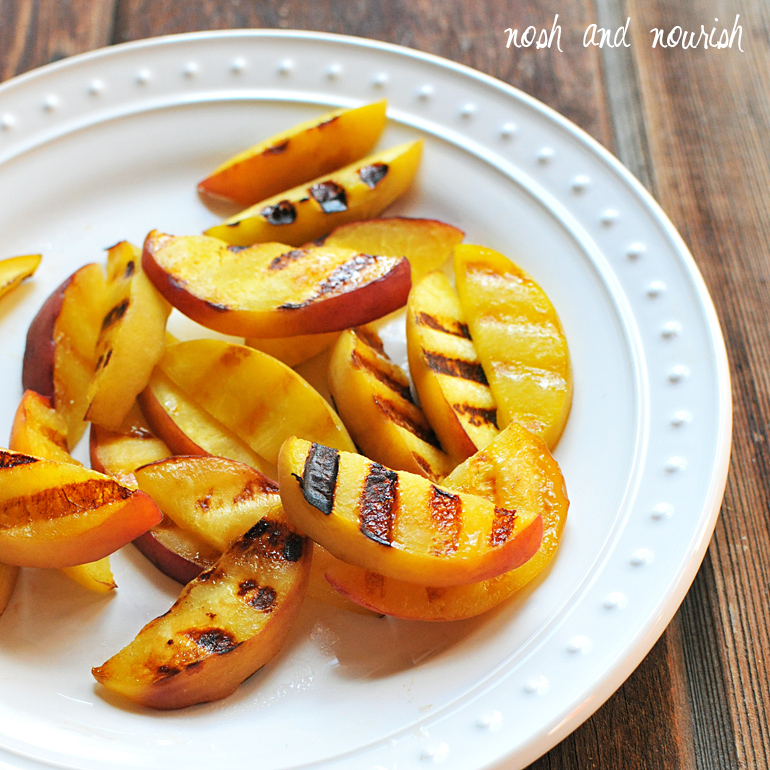 This peaches and greens pasta salad screams summer. And the best part is, you can still get your greens while enjoying something delicious! Many traditional pasta salads use mayo, but instead I used a more flavorful combination of peach mango yogurt, tahini, chickpeas (blended), and apple cider vinegar.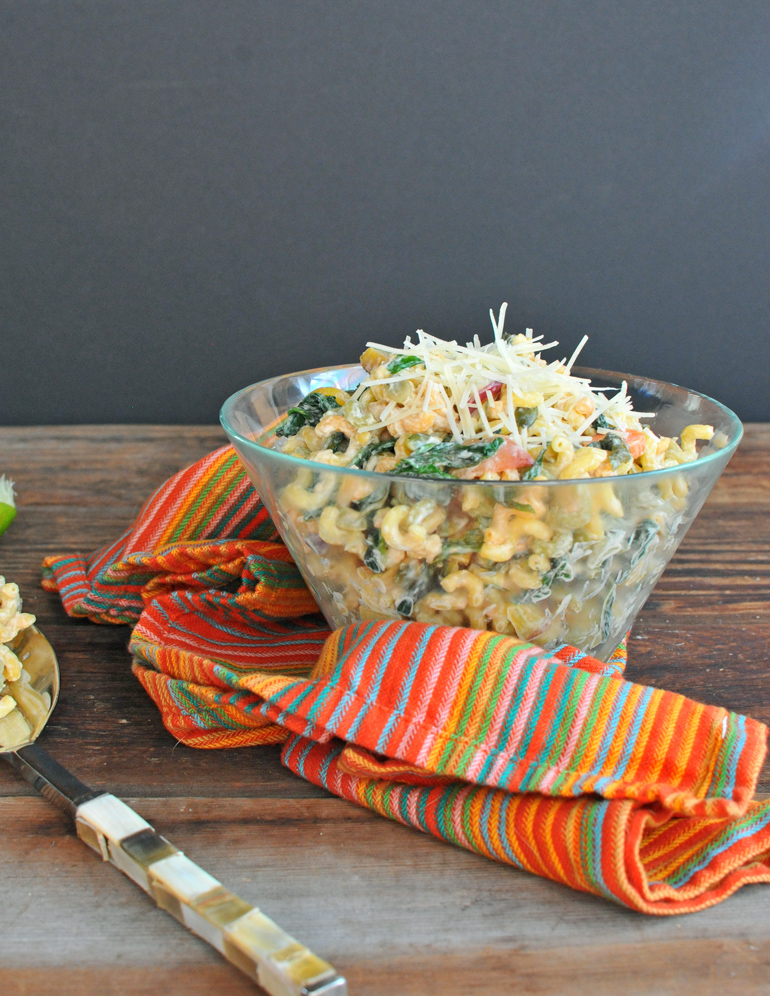 Ready to bring this salad to your next backyard barbeque? Well, print out a coupon and you'll be making a good choice for your health and wallet!
Other ways to enjoy Kale Italia:
on pizza with bacon
in a breakfast hash with eggs and diced sweet potatoes (I did this more than once... OMG, so good!)
as a regular salad with apples and honey mustard
This conversation is sponsored by Earthbound Farm. The opinions, recipe, beautiful photography and text are all mine.
Peaches & Greens Pasta Salad
Description
Peaches & Greens Pasta Salad // via Nosh and Nourish
Ingredients
8 ounces spiral or elbow pasta (I used Ancient Harvest's quinoa/corn veggie spirals)
1 tablespoon Dark Amber Maple Syrup
6 cups Earthbound Farm Kale Italia salad blend
1 tablespoon Minced Garlic
3 Carrots (thinly sliced)
5 3⁄10 ounces Silk Peach Mango Dairy-free Yogurt Alternative (or sub peach Greek yogurt)
1⁄4 cup Chickpeas (drained and rinsed)
1⁄2 tablespoon Apple Cider Vinegar
Instructions
Boil your pasta according to the instructions on the box. Drain, then toss with 1/2 tbsp olive oil. Place in the refrigerator to cool.
Meanwhile, brush a bit of maple syrup onto the peach slices, then grill them until lightly browned and softened. Then set aside. 
In a large pan over medium-high heat, combine the kale italia, minced garlic, olive oil, carrots, and lime juice. Saute for approximately 5 minutes or until the greens are wilty and the carrots a bit softened. 
In a small mixing bowl, combine the yogurt, tahini, chickpeas, and apple cider vinegar. Use an immersion hand blender to puree until smooth. 
Finally, combine all ingredients into a large mixing bowl and refrigerate until ready to serve.
Yields 6 Servings